Firefighters Statue Details:
This bronze sculpture depicts a firefighters statue in Seattle's Pioneer Square. This group sculpture was inspired by four firefighters in the International District of Seattle's Chinatown on January 5, 1995. They tragically passed away while fighting the fire. We could clearly see that the firefighters are fully armed. But they are only flesh and blood, and eventually lost their precious lives. Trevi Sculpture specializes in bronze military sculpture casting for 39 years and we could provide you with restored versions of the highest quality.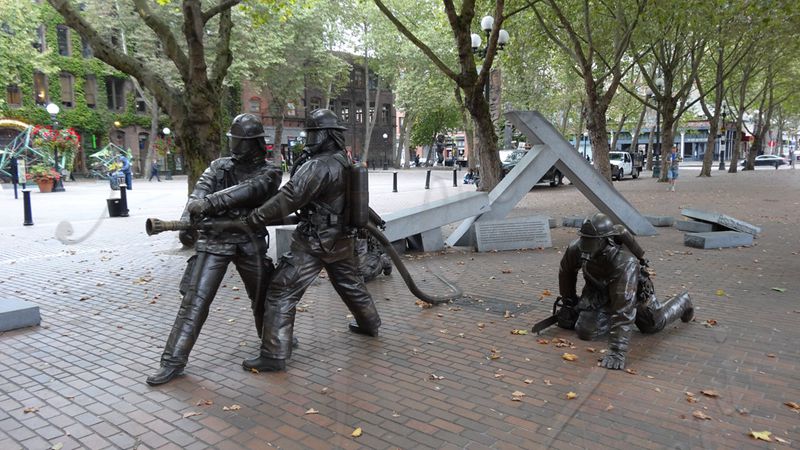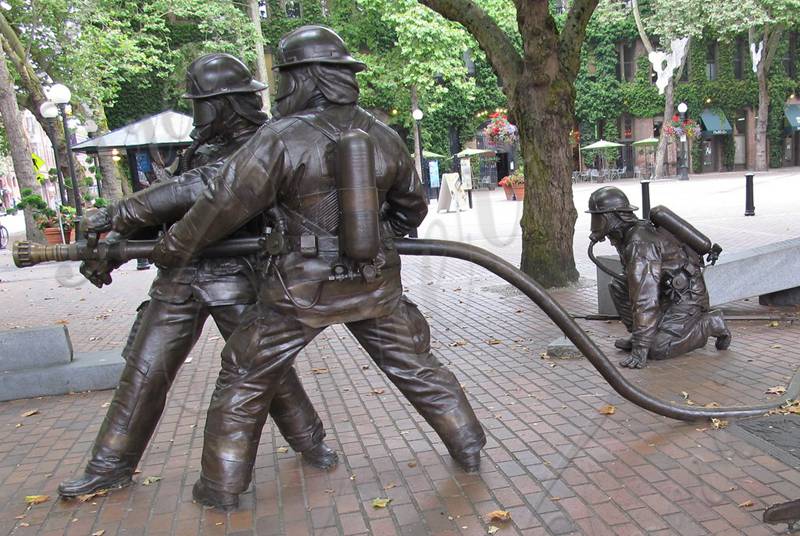 Fallen Firefighter Memorial:
Passing through West Park in Seattle, we walked towards the intersection of Western Avenue and Main Street. Then, we came across the Fallen Firefighter Memorial. This is a group of bronze firefighters statue. The memorial was made by artist Hai Ying Wu, who was inspired by the deaths of four firefighters. These heroes died in a fire in Seattle's Chinatown. It is also a memorial to all firefighters who have died in the line of duty since 1889. Messages with their names are engraved on the surrounding granite slabs.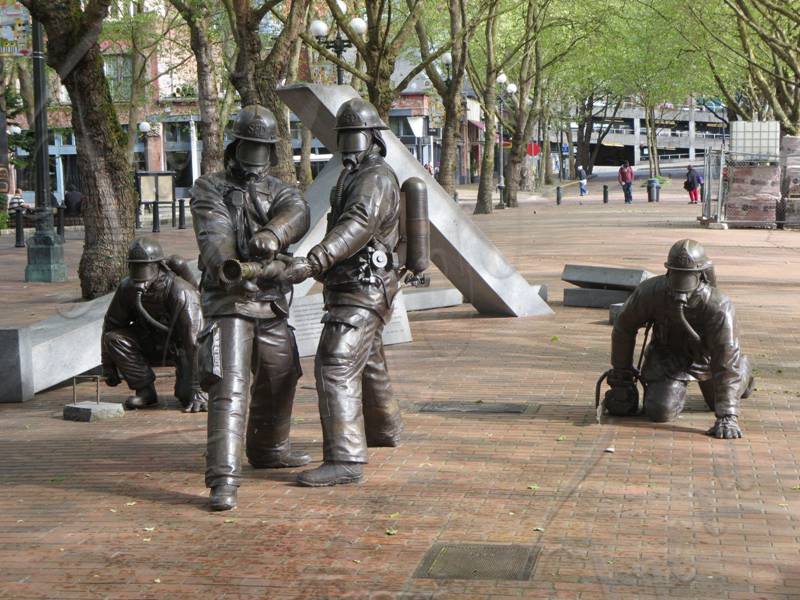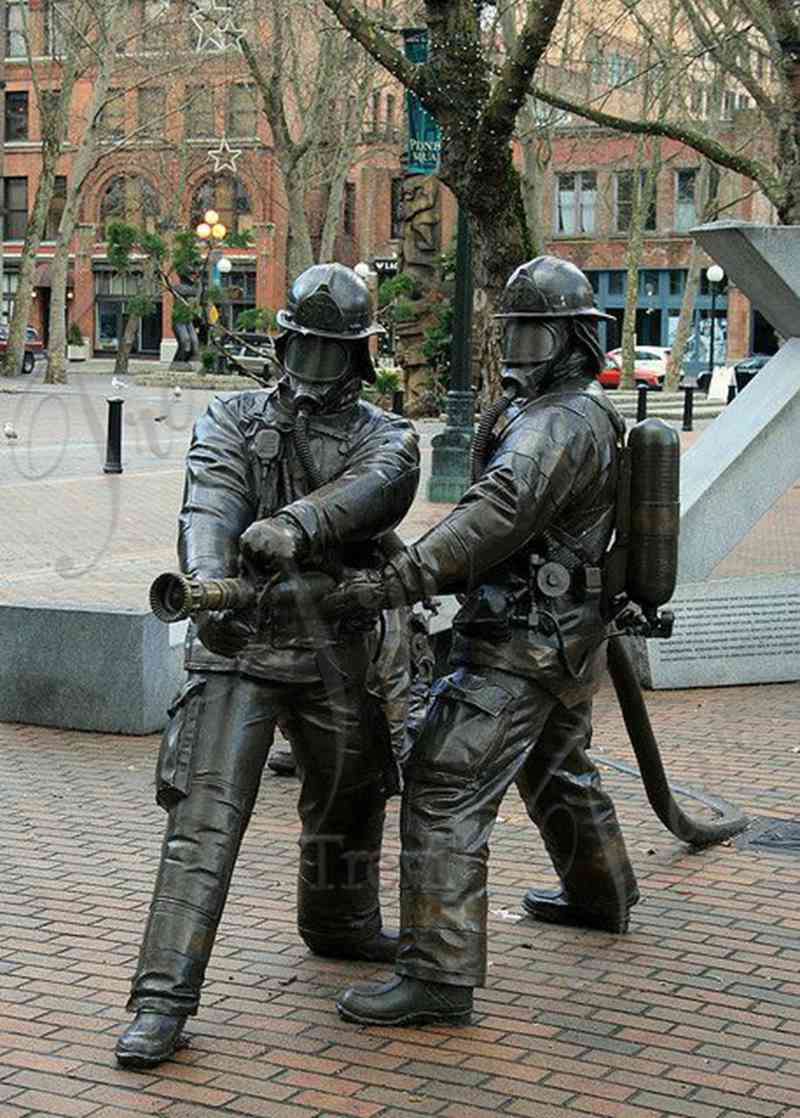 Fearless Firefighter Spirit:
Firefighters, also known as firefighters, armed police firefighting, etc. They are members of firefighting and life-saving groups established for the government or civil society. Firefighters are generally responsible for extinguishing fires and ambulance services. Of course, the fire brigade is usually the lowest branch of a special department established by a country to specialize in firefighting, rescue, and other matters. Unlike all dangers, the death threat to firefighters is more immediate and intense. The result of their battle with Vulcould is: either to save more people or be engulfed by the fire snake. We admire their fearlessness.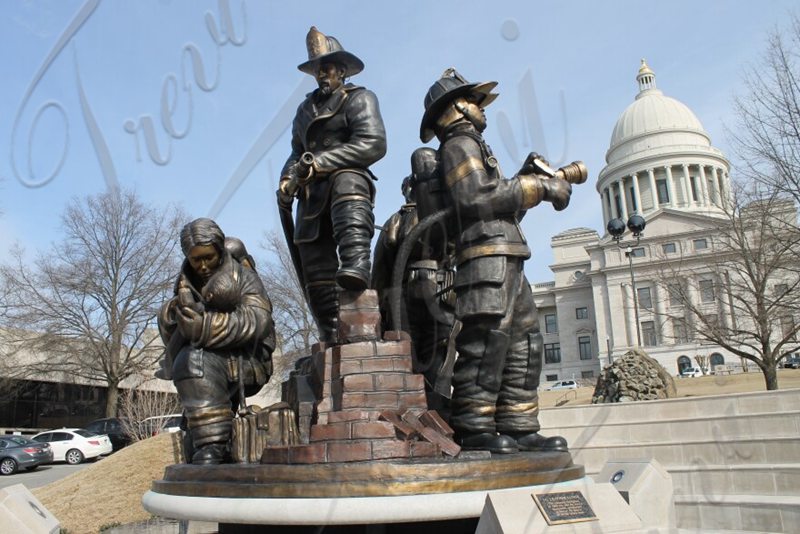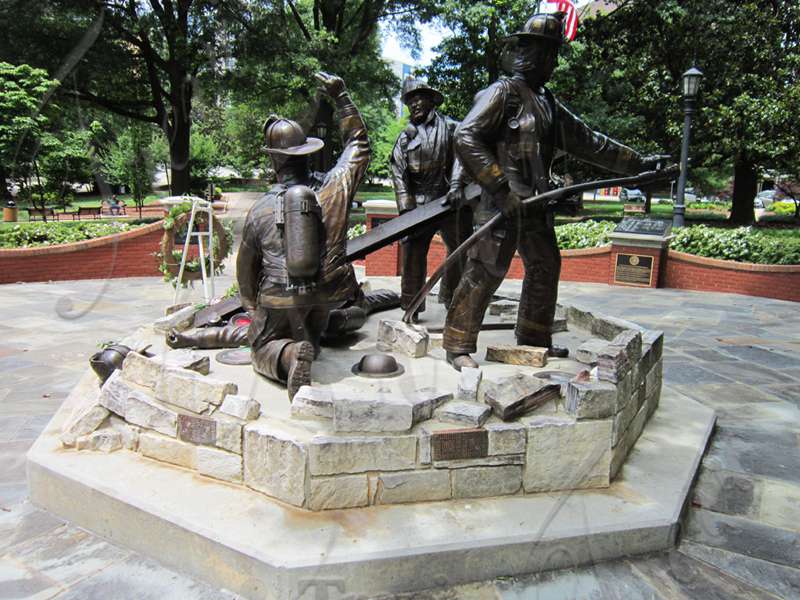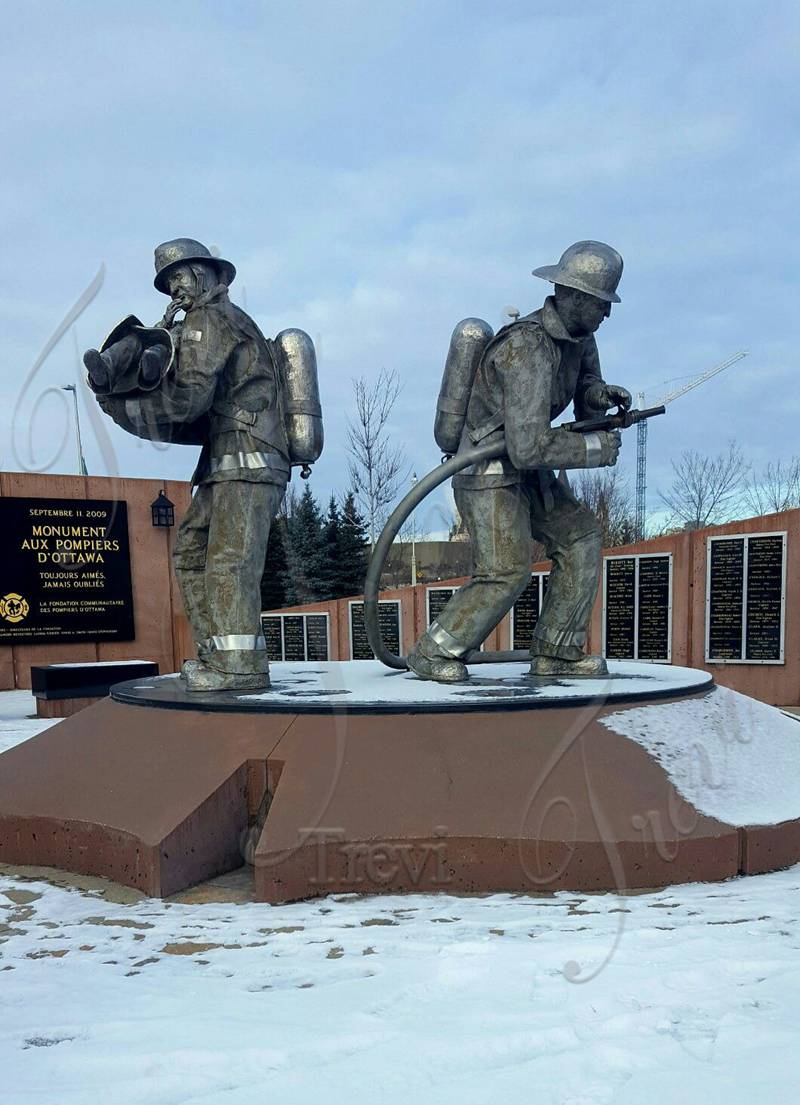 Trevi Uses High-quality Raw Materials:
Because the outdoor firefighters statue works not only has high ornamental value but also play a role in inheriting the culture of the city. To this end, Trevi uses high-quality raw materials for production. For firefighter bronze sculptures, we usually use high-quality bronze as the main raw material for production.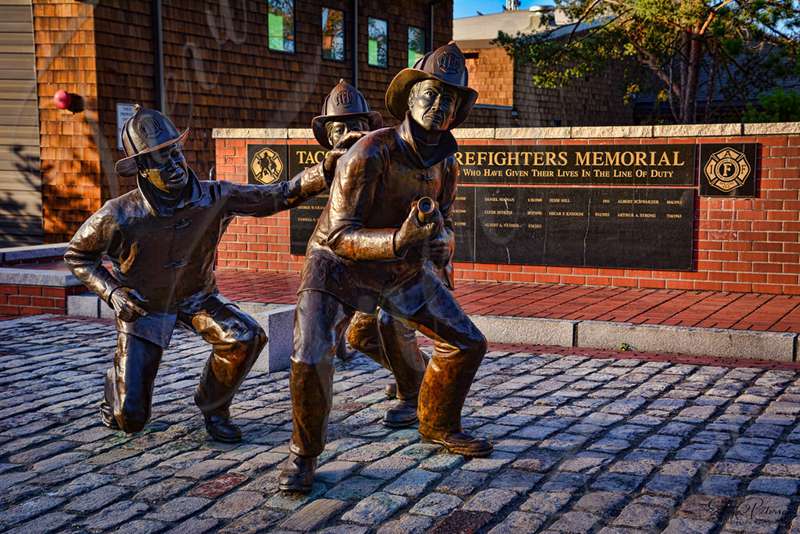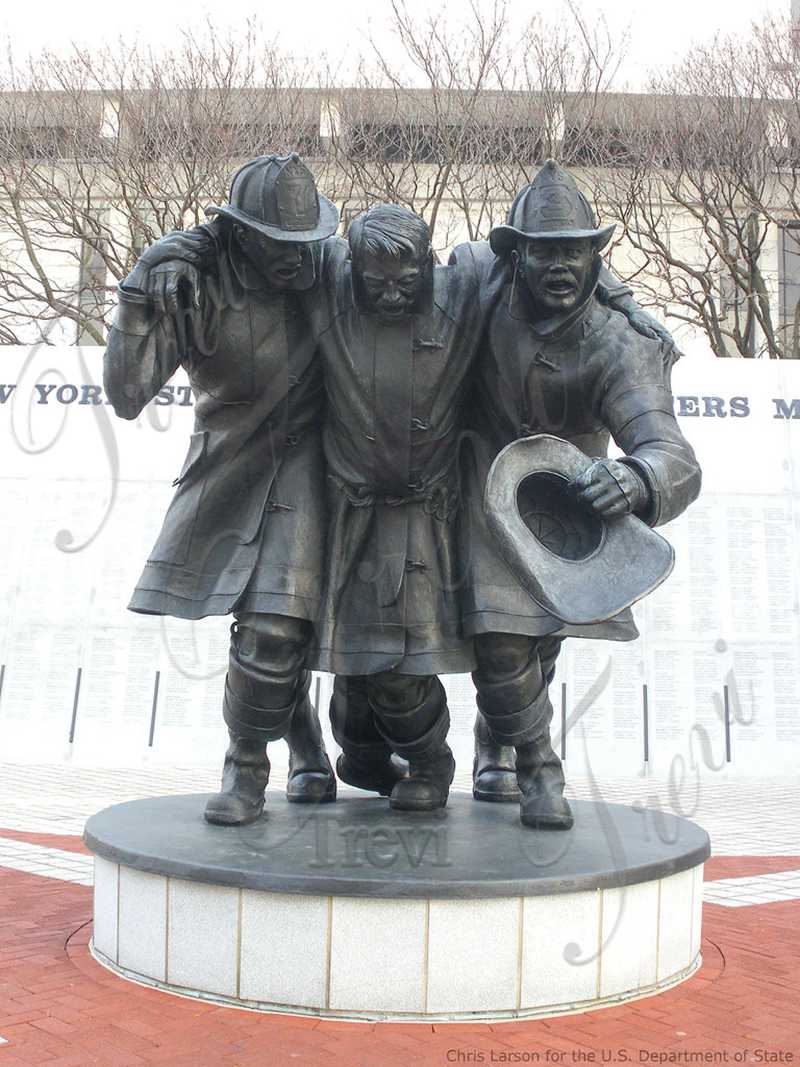 This not only ensures that the garden firefighters statue could withstand the invasion of the environment but also prolongs the existence life of the figure bronze sculpture. Therefore, it would help people to commemorate their selfless dedication forever, and it could also show the charm that a city representative should have for a long time.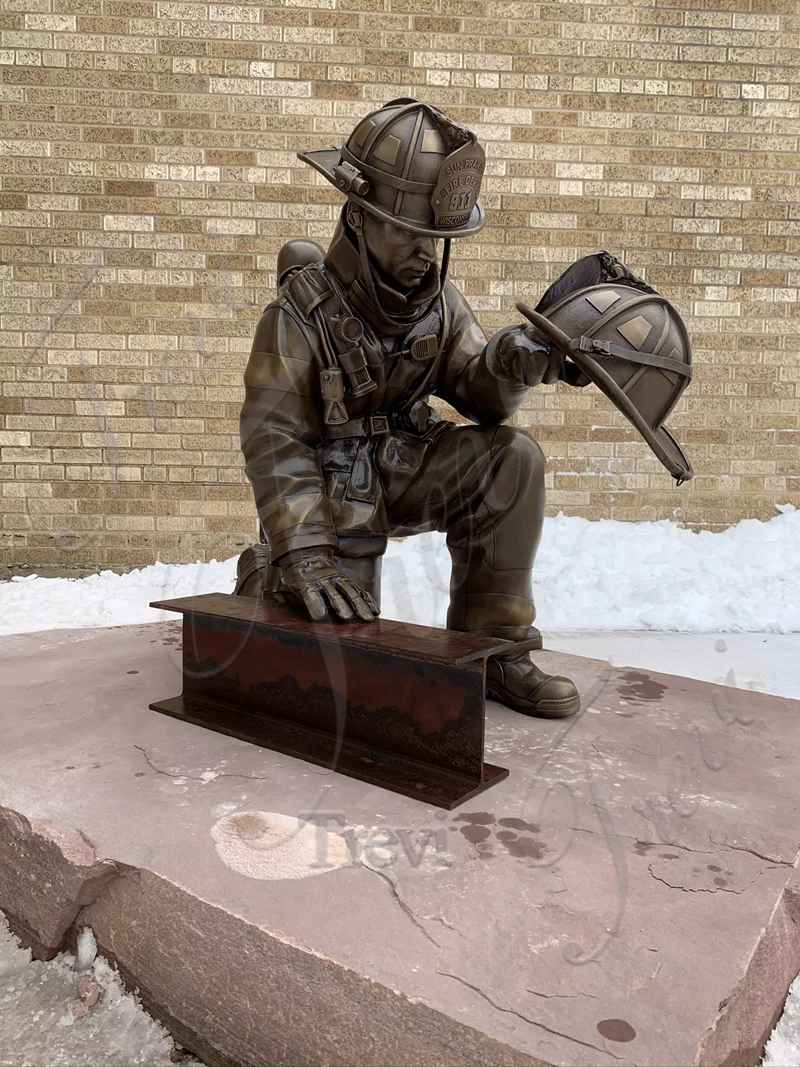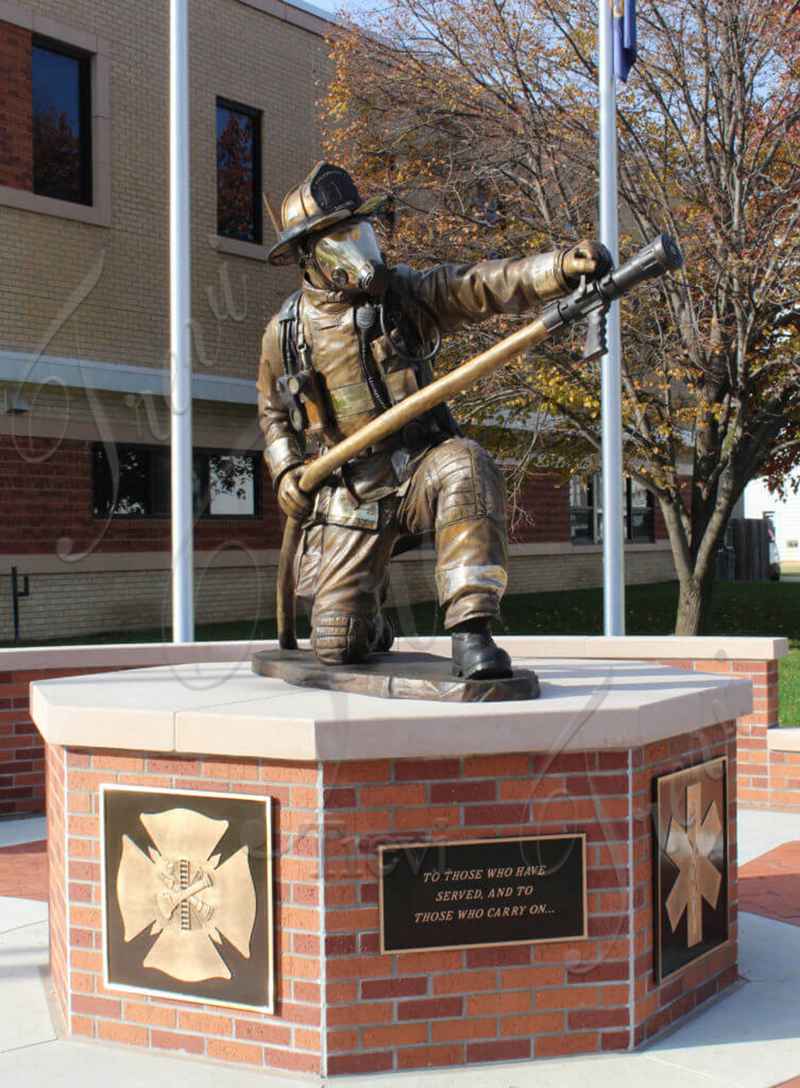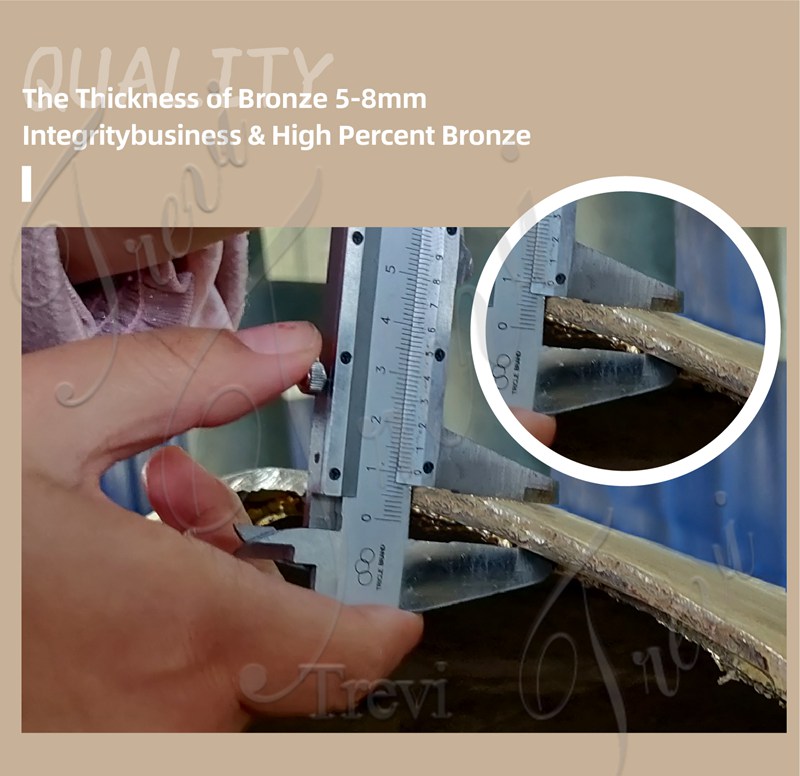 Advantages of Trevi:
All our bronze statue products are cast with high-quality bronze material, containing 80% bronze and 20% other metal materials. And, the bronze content is high, while the proprietary casting technology – "lost wax process" is used. We paint, oil, and seal all bronze statue products. Without a doubt, we ensured that the bronze firefighters statue is strong and rust-free.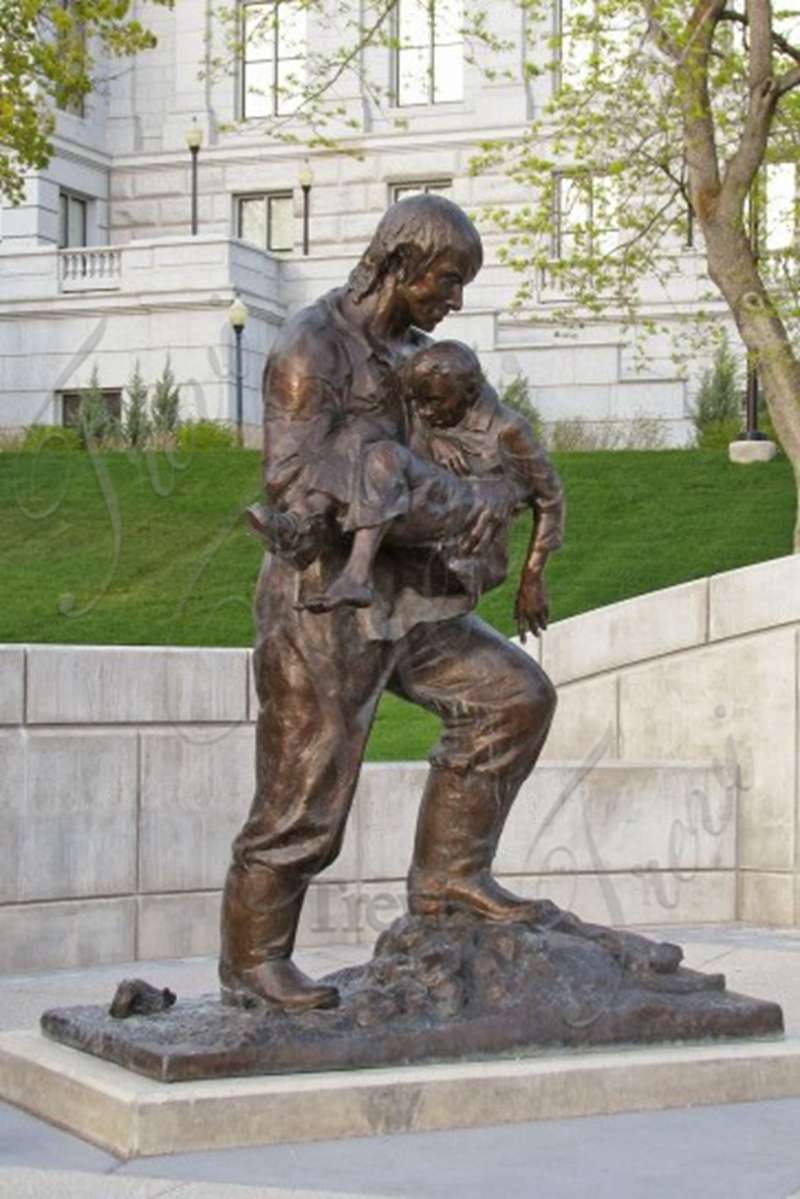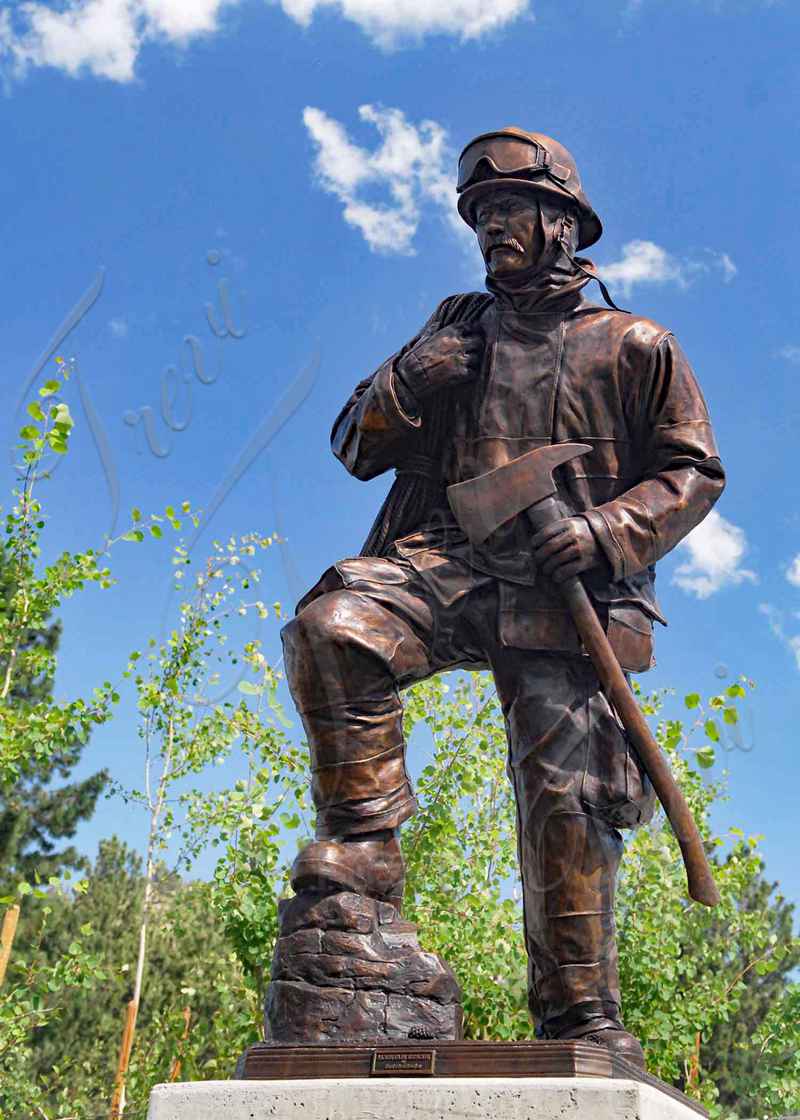 So you know they would last a lifetime and be truly rock solid! The Trevi Factory's most distinctive bronze military sculpture offering, these bronze memorial soldier statues are 100% hand cast in our own bronze foundry. And undergo strict quality inspection in the whole manufacturing process.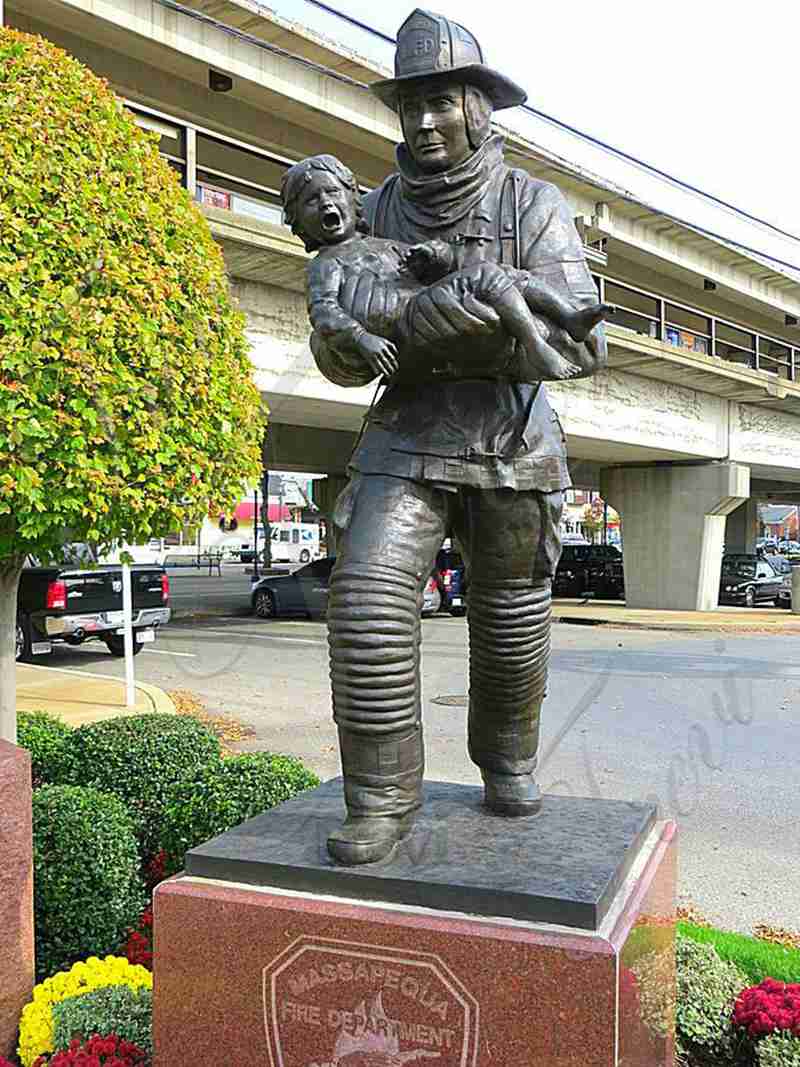 Our Memorial Bronze Firefighter Statue could be placed in any outdoor park or memorial theme park and it has to be a highlight. If you need to buy such a meaningful commemorative bronze military sculpture, please feel free to contact us, we would reply to you in the shortest time and offer you the best factory price.