Details Of The Bronze Statue:
We customized this bronze figure sculpture for a university in the United States. This Paramedic statue shows three professional occupations, a bronze police sculpture, a bronze firefighter sculpture, and a bronze Emergency Medical Services (EMS) sculpture. Trevi's artist made a 1:1 scale reproduction based on a photo provided by a US client.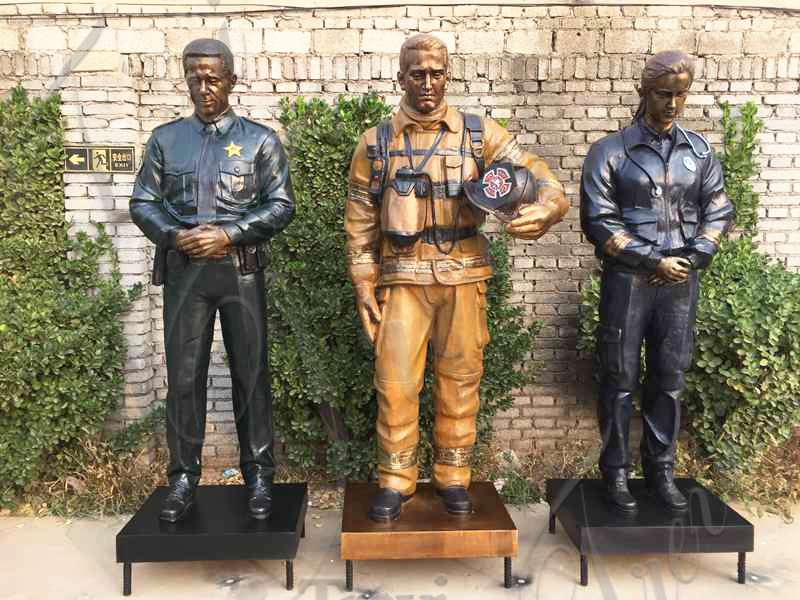 Our clients are very satisfied with our sculptures. We all know these original bronze police firefighters and paramedics monuments in Lancaster County. But our sculptures are cast based on real-life pictures. Our artists fully express the voice and features of real people. In particular, their selfless dedication to serving people.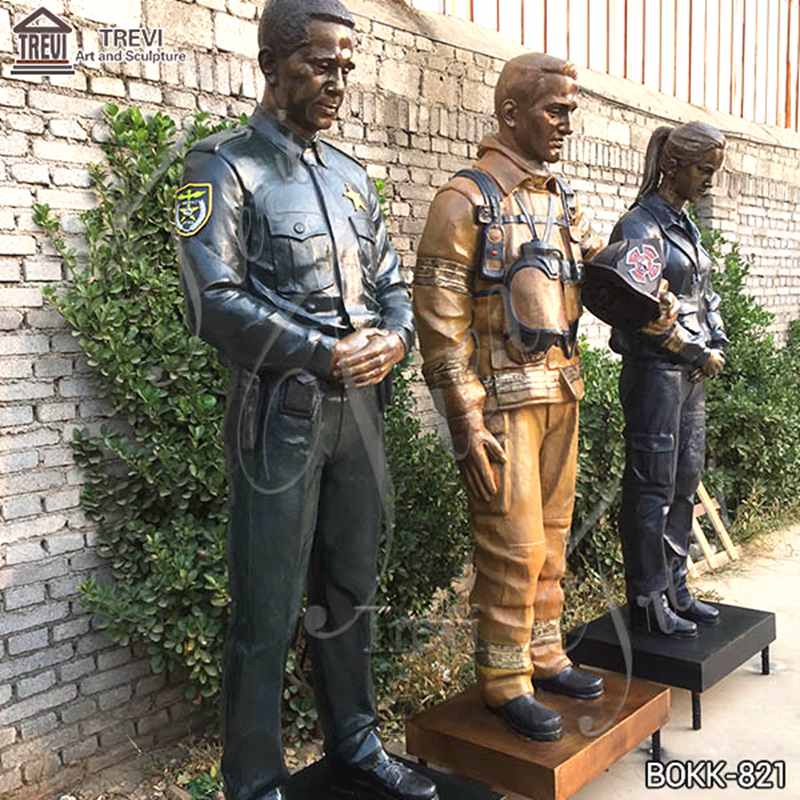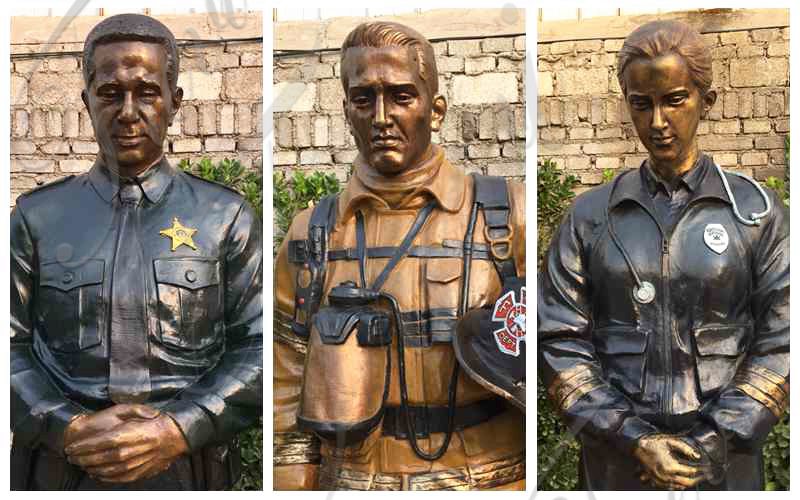 Make Historic Contributions:
The most important reason for casting bronze famous sculptures is to remember our history. These great people have made remarkable contributions to the development of world history. Casting sculptures for them is their precious spiritual legacy for us. In particular, the group sculpture of the Army Medical Department. The courage of these servicemen and their contributions to Army medicine and history made the Army Medical Department what it is today.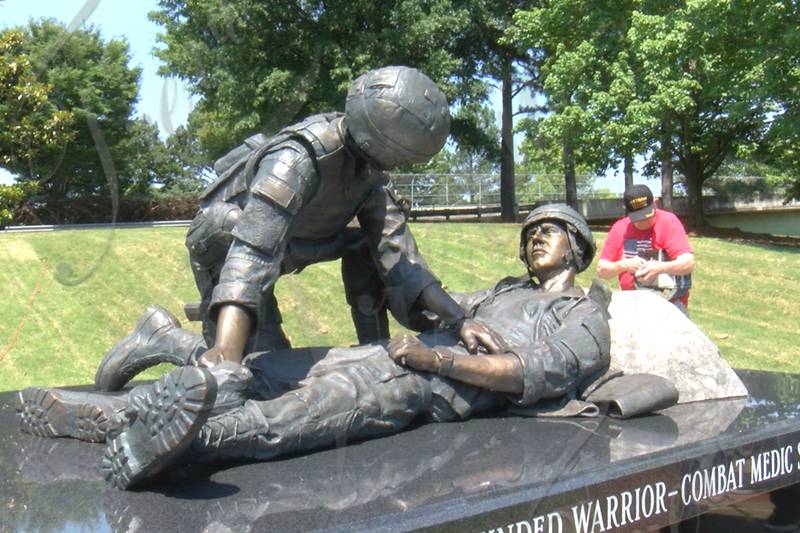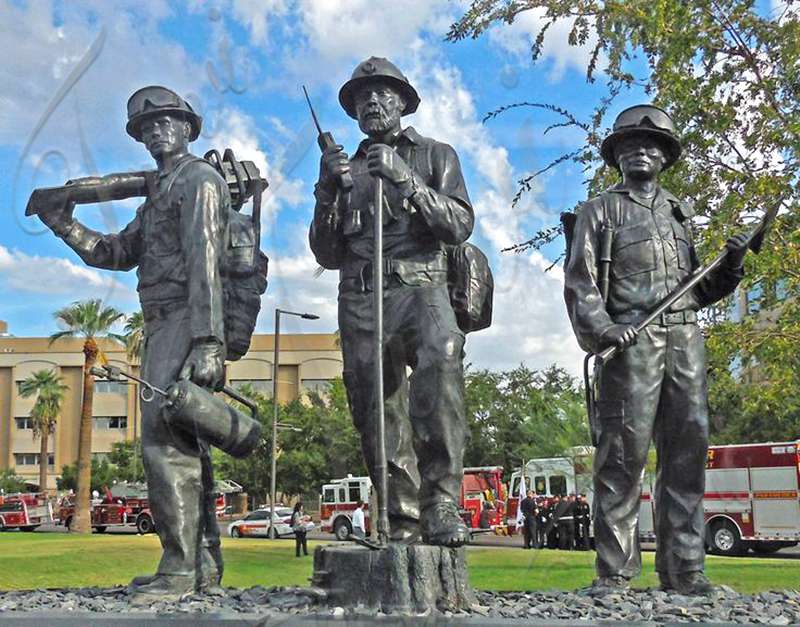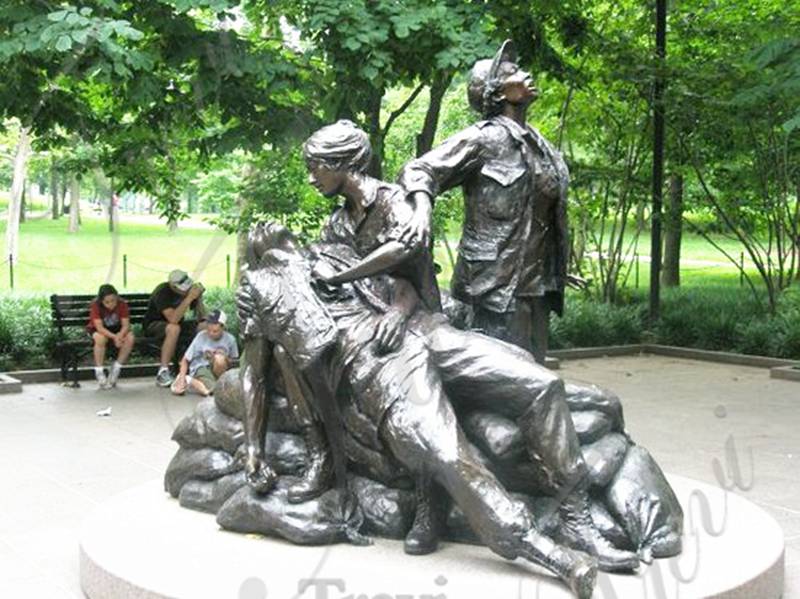 More Medical Personnel Sculpture:
There is also a military sculpture memorial dedicated to all medical personnel. Among them, we could see life-size Vietnamese medics and wounded soldiers. Also present in this sculpture group are medical kits, morphine ampoules, M-16 rifles, and various combat gear. Of course, whether on the battlefield or in peacetime, we could all see emergency personnel.
Especially now, the covid-19 virus is still spreading. The epidemic continues to break out all over the world. In each outbreak, brave medical staff would go to the front line to build a safety fence for the people.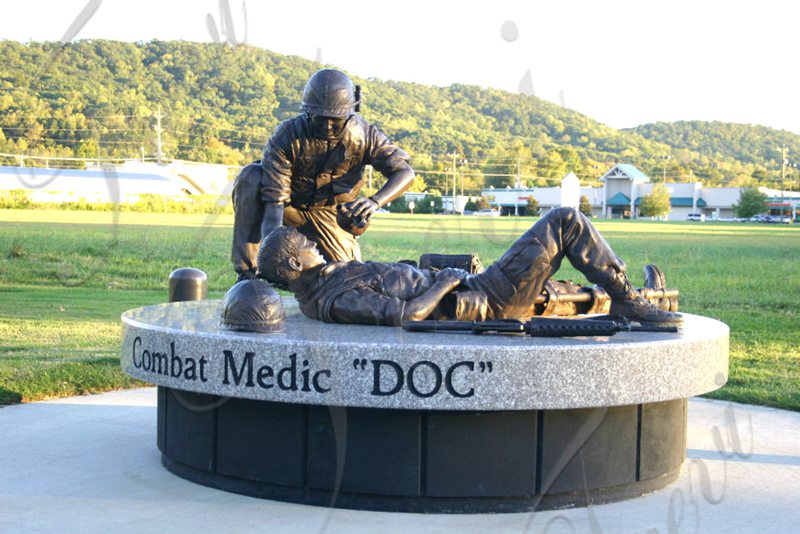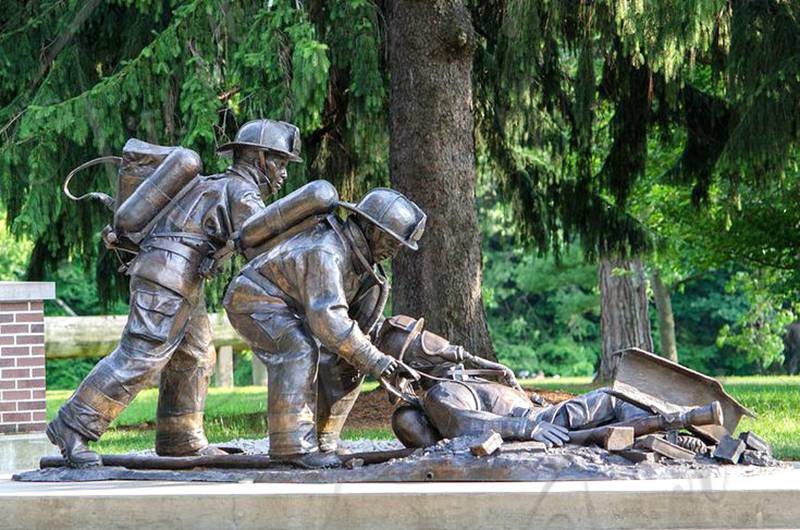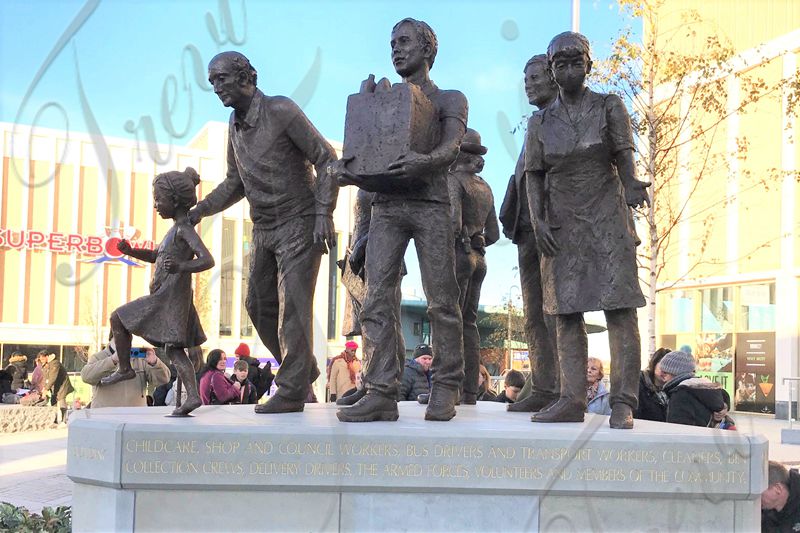 Trevi Uses The Traditional Lost Wax Method:
Trevi has been casting bronze sculptures for 39 years. We have customers from all over the world. They commissioned us to cast a lot of firefighter sculptures for them. Our artists cast these military sculptures using the traditional lost wax method. Among them, our artists use silica sol technology. Well, there would be no white spots on our sculptures. Therefore, the sculpture would not crack and be damaged. There is no doubt that these sculptures would remain monumental for a long time to come.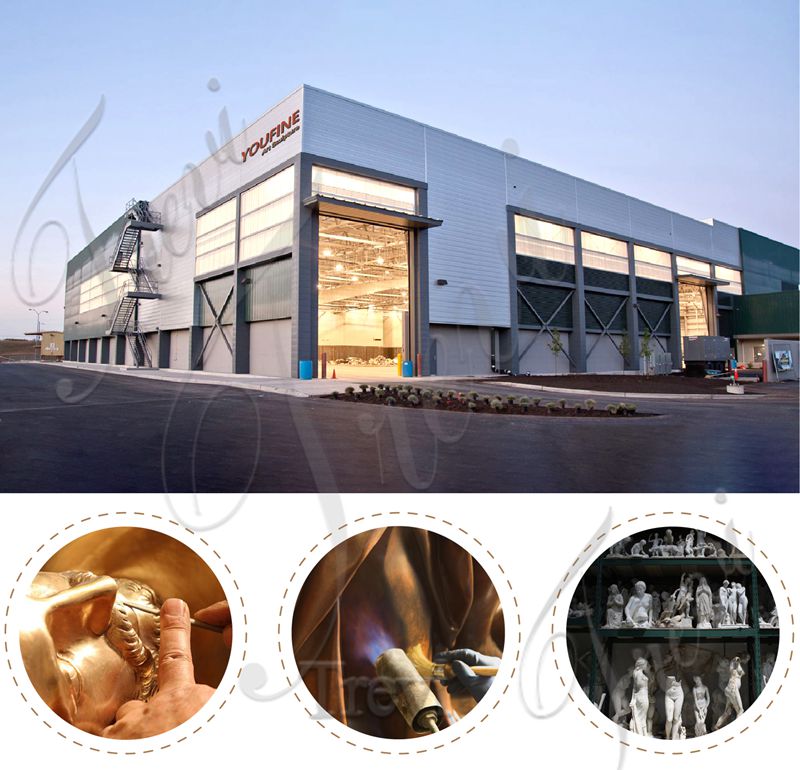 Well, if you like these group first responder sculptures, please contact us today. Trevi's staff would give you a prompt reply and a favorable price.