Bronze Police Statute Introduction
This bronze police officer statue shows us the valor and determination of police officers as protectors of the people. The real-size police were crafted from high-quality bronze, Trevi's artists have brought this sculpture to life to resemble a real police officer saluting the people. The uniform, badge, insignia, and shoes of this policeman are all 1:1 reproduced with reference to the information provided by the client. This is a statue honoring all the Morris Illinois Police Officers. Great way to honor hard-working policemen all over the country.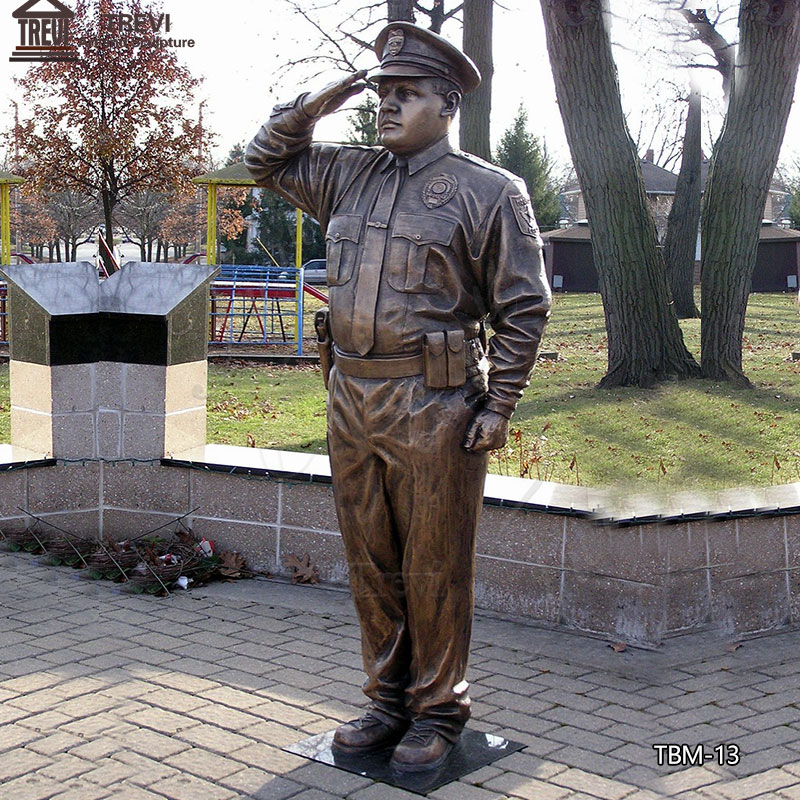 Exquisite 1:1 Clay Model
Clay modeling is a necessary and primary process in the production of a bronze sculpture, especially one so intricately detailed as a police officer. Our artist will make a 1:1 scale clay model with reference to the information provided by the client. Based on the clay model, the details of the police officer, such as the police officer's facial demeanor, the folds of the uniform, and the badge on the body, will be continuously modified by our artist through repeated comparisons and modifications. To ensure your satisfaction, we will also send you photos of the completed clay model for your confirmation. Trevi would show you a perfect police sculpture!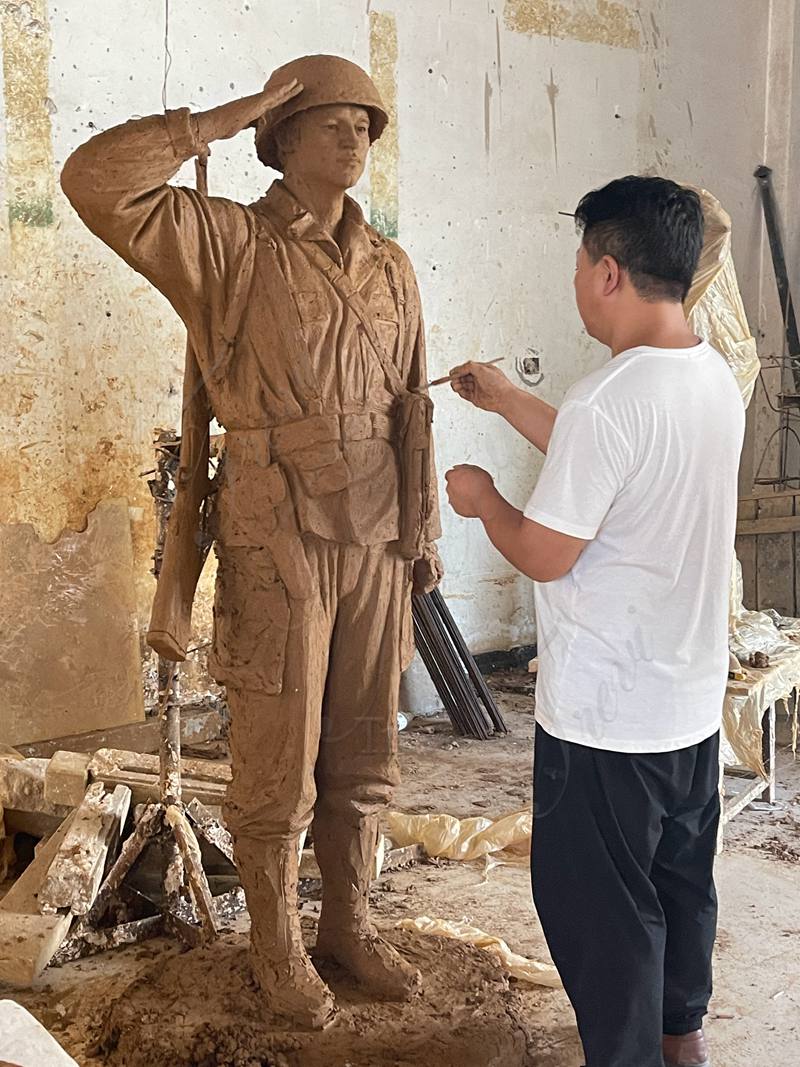 Traditional Lost Wax Casting
Your Police Officer Bronze Sculpture is not only beautiful, but it is also durable and will last for hundreds of years. During the casting process, our artists will use the traditional lost wax casting method for you, which will retain more details in your police officer sculpture. Trevi's artists will provide you with the best quality assurance, especially in the details of the police equipment. Trevi also employs silicone sol technology, so that the police officer sculpture will not have white spots for a very long time. Trevi's quality will earn your trust and satisfaction.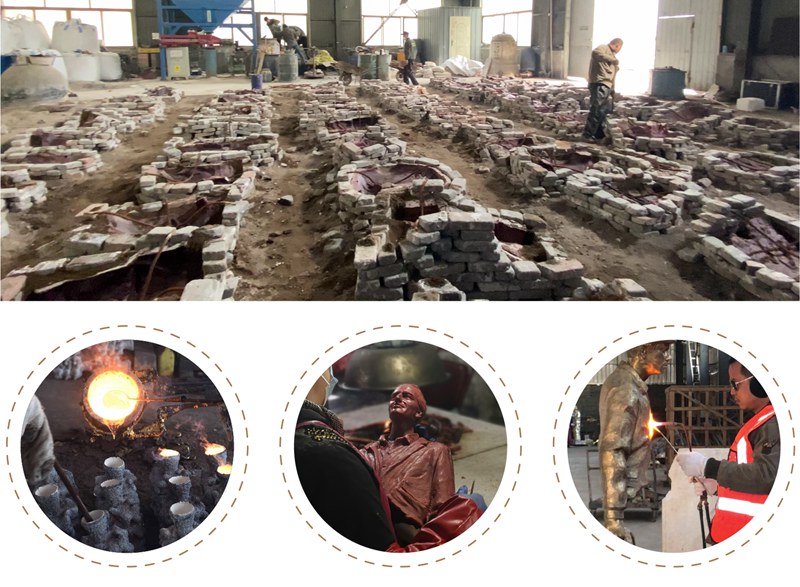 More Bronze Policeman Sculpture Designs
The Police Officer Statue is a very popular category of our products and is also our main product. We have done many different designs of bronze police statues and have kept many clay models. If you have a favorite police design among these, we will not charge you for the model and provide it to you for free! This will save you some money, and will also shorten our working time. Of course, we can also customize a unique police sculpture for you to meet your own needs.
If you're interested in this police officer sculpture or want to customize one, please contact us immediately! Trevi can provide you with powerful support and give you a favorite quotation. Send us an inquiry, Trevi is always here!