Bronze police statues have multiple meanings. It could be used not only to commend police officers who have made great contributions to the country and society but also to commemorate soldiers who died heroically.
Such a police bronze statue carries people's multiple emotions. Spirits are intangible, but sculptures are tangible. It exists to remind and inspire people to learn from it. The justice and selfless spirit it represents would always be felt and missed by people.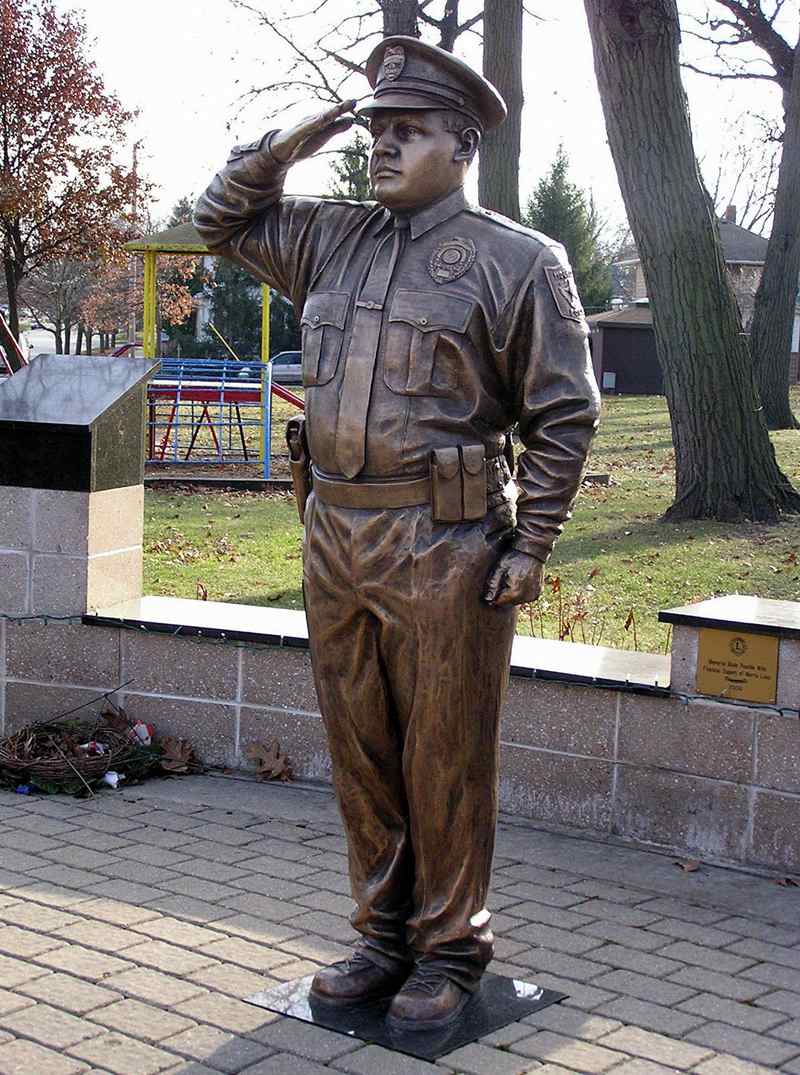 Best Bronze Material:
Police officers are representatives of justice. The choice of the best bronze material is essential for making such custom memorial statues. Only in this way could we fully demonstrate our importance and admiration for them.
Trevi's bronze material is bronze with 80% copper content and 20% other rare substances. This ratio could not only guarantee the quality of the police statute, but also make its characters more vivid.
Therefore, the bronze sculptures made by us have a long comfortable service life. Whether it is placed indoors or outdoors, it could always "meet people" with the best image.
Hard to Fade Patina:
Trevi uses a chemical treatment for coloring. Our professional artists would color the custom bronze statue in specific proportions, resulting in a beautiful natural patina in various shades.
This patina would have a slight sheen, which makes the bronze police statue look more real and vivid.
Also, this patina lasts for a long time, which would keep your police officer statues in their original look.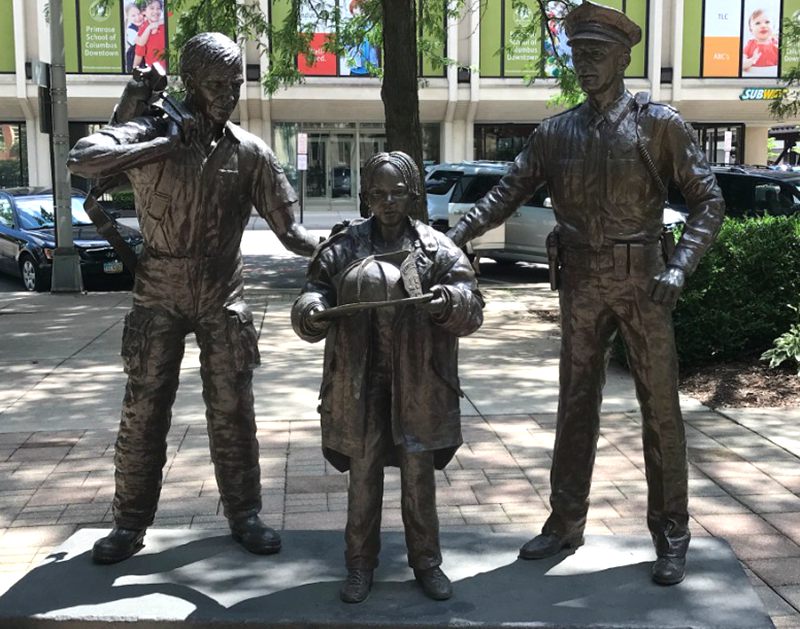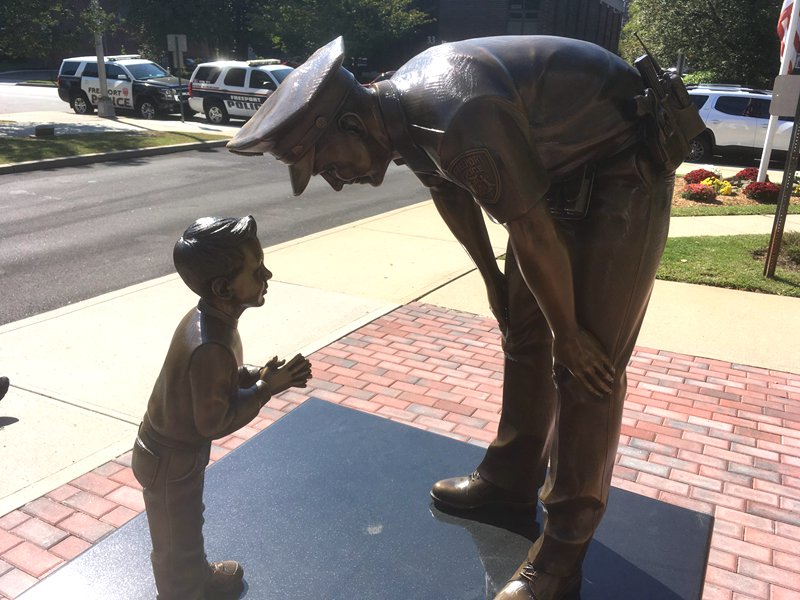 Professional Customization Service:
Trevi's custom services include:
Sculpture types: figure statues, animal statues, classic statues, etc.
Scope of service: size, color, single person and combination of sculptures, design drawings, renderings, etc.
Customized requirements: a photo, your needs.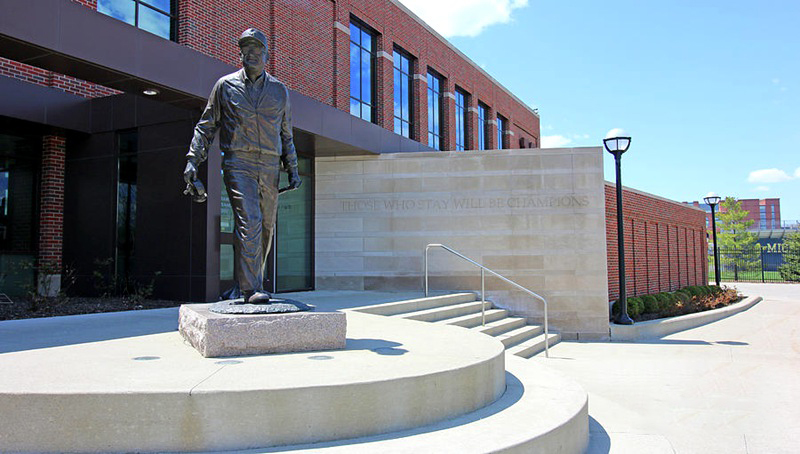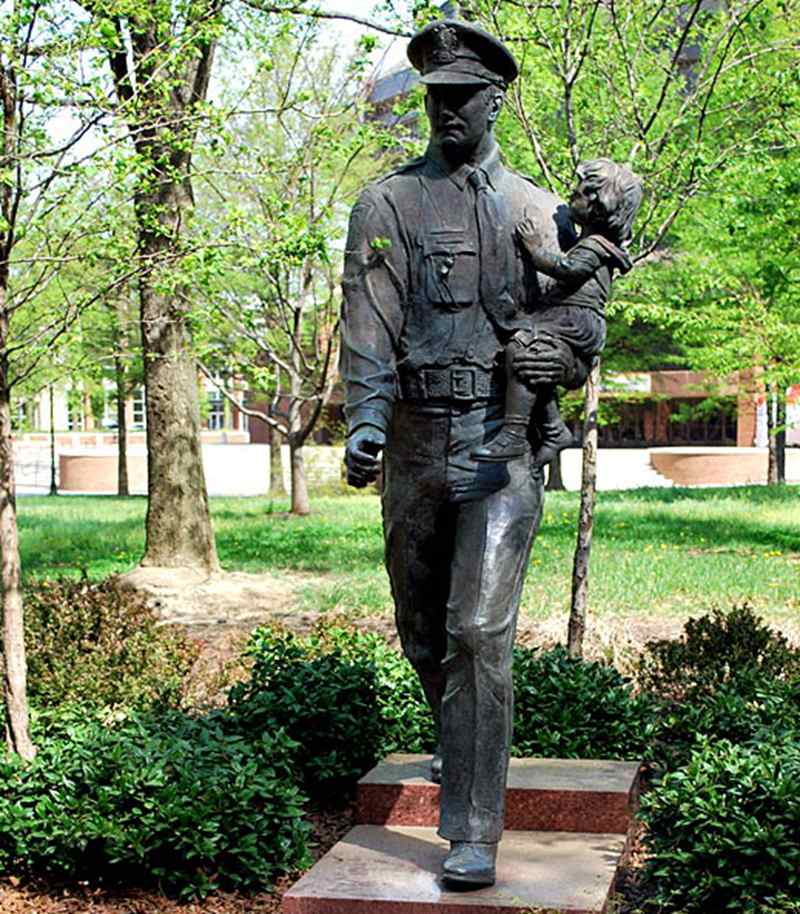 We have a professional team, and we have the confidence and ability to produce bronze police statues that satisfy you. And our prices are very affordable too.
Welcome to contact us to discuss deeper cooperation!