Trevi carved this beautiful our lady of immaculate conception statue. The pure natural properties of Natural marble would give our Virgin Mary statue more holy qualities. And this also fits the image of the Virgin.
Trevi's artists highlight the beautiful image of the Madonna with hand-carving techniques, expressing many details, making our lady of grace statue we made look more elegant and lively.
We sell this Madonna Statue at factory price.
All-Round Display:
The immaculate conception statue made of natural marble would have sparkling crystals under natural light. This is a unique "gift" given by nature.
The vivid expression and graceful figure of the Virgin Mary are the incarnation of a beautiful image, which would make us feel close.
Such a fine marble statue of Our Lady would be the best gift to give you.
On-Site Real Sculpture Display:
This picture shows a group photo of our staff and the exquisite statue of Our Lady. The beautiful girl happily stands beside the Virgin. The girl's pink dress echoes the Virgin's white body subtly. We could also feel the charm of sculpture through this group of pictures!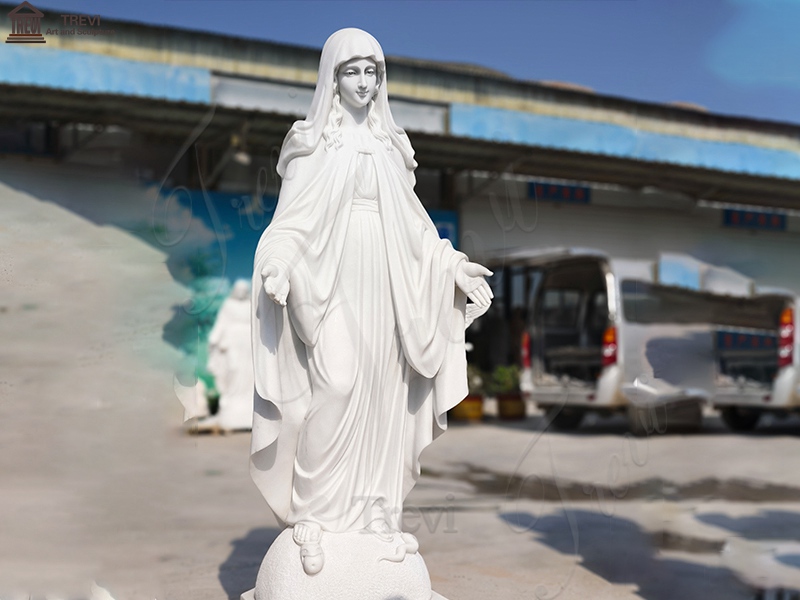 More Marble Religious Sculpture:
As a professional marble sculpture supplier, Trevi has produced a lot of religious marble sculptures.
Our religious sculptures include a marble Pieta statue, a marble Jesus statue, a large archangel Michael statue, and many more. Every piece is carefully crafted by us. It is guaranteed in quality.
Customized Service:
We support customization and could make a set of exclusive church sculptures for your church. If you are renovating a church, then we would be your best partner and choice.
Trevi's best sculptures and most professional service would please you.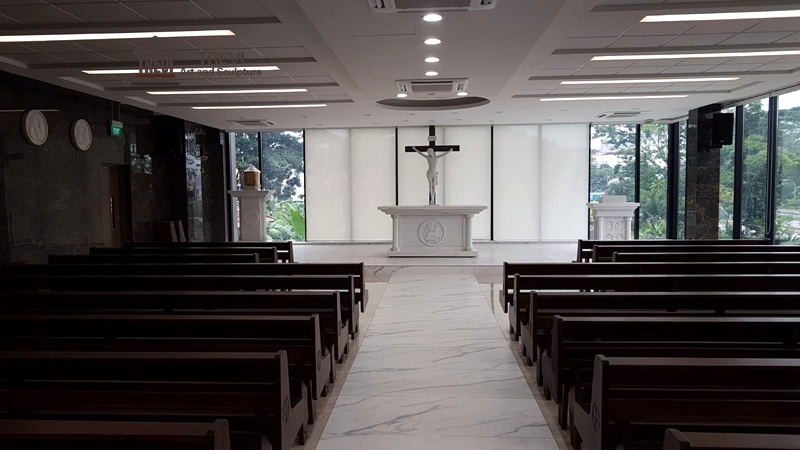 Welcome to contact us to buy our lady of immaculate conception statue!