Chris Ledoux is synonymous with bravery, enthusiasm and genius in the hearts of many people!
The Chris Ledoux bronze sculptures imprint the image of Chris Ledoux in people's hearts in a timeless way.
A monument to LeDoux—his portrait on a prancing horse with an acoustic guitar resting on it—now stands where he lives, Kaycee.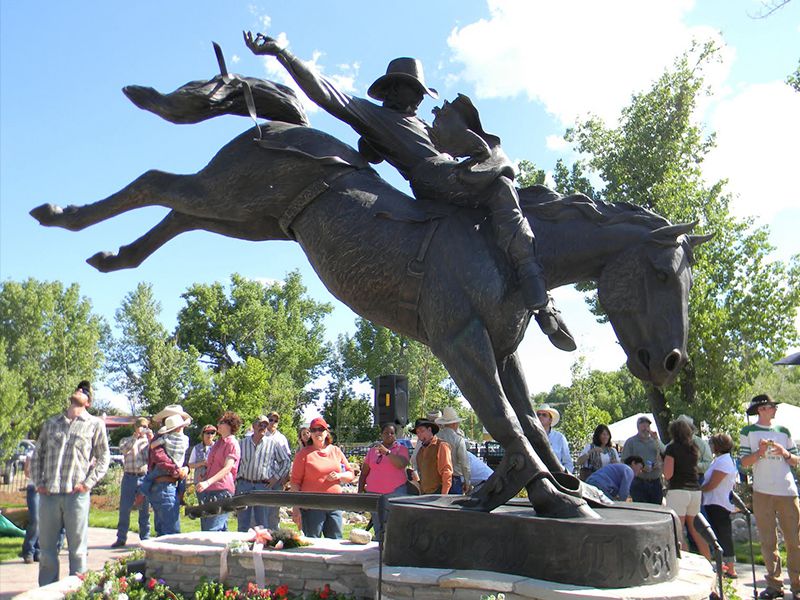 These elements of Chris Ledoux sculpture are the labels of Chris Ledoux, the representative of his career and fame.
Trevi's Professional Casting Skills:
Trevi would cast the Chris Ledoux bronze sculptures using the traditional lost wax method. The exquisite clay model shows the demeanor and temperament that Chris Ledoux should have. The aura of his swaying whip and the high hooves of the horses all reflect the fierceness of the racetrack. It seems that we have all been brought into the exciting rodeo scene.
Significance of Chris Ledoux Sculpture:
Raw Guitar – LeDoux sings about the life he lives and loves, which makes his music resonate with many.
Leaping horses – is the dream and passion of Chris Ledoux, and the dream of countless people who love competitive sports.
His music and identity as a cowboy had an impact on both a cowboy boy and a man who loved the sport of rodeo and the Western way of life.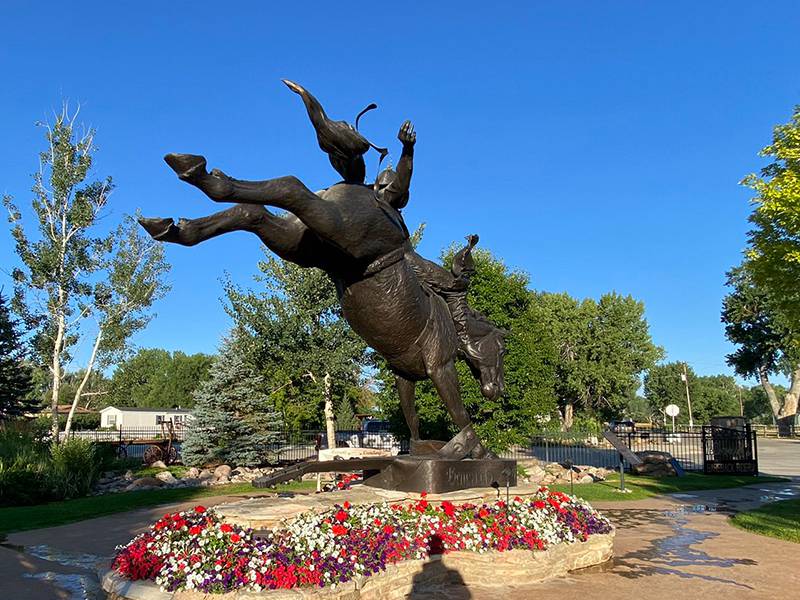 If you are a cowboy, or if you also like Chris Ledoux's music and are infected and attracted by his music, then this Chris Ledoux bronze sculpture is very suitable for you.
March is Trevi's big promotion month. Enjoy maximum discounts on any of our sculptures purchased during this period.
Contact us to buy Bronze Cowboy Statue today!