Bruno Catalano Sculpture Introduction:
Bruno Catalano's sculptures series are named Les Voyageurs. They all depict realistic humans with large parts of their bodies missing, which make these bronze sculpture full of uniqueness and mystery. 
1. What's impressive is that some of the sculptures seem to stand on very little support. Only the loaded suitcase links the thinking head and the walking feet.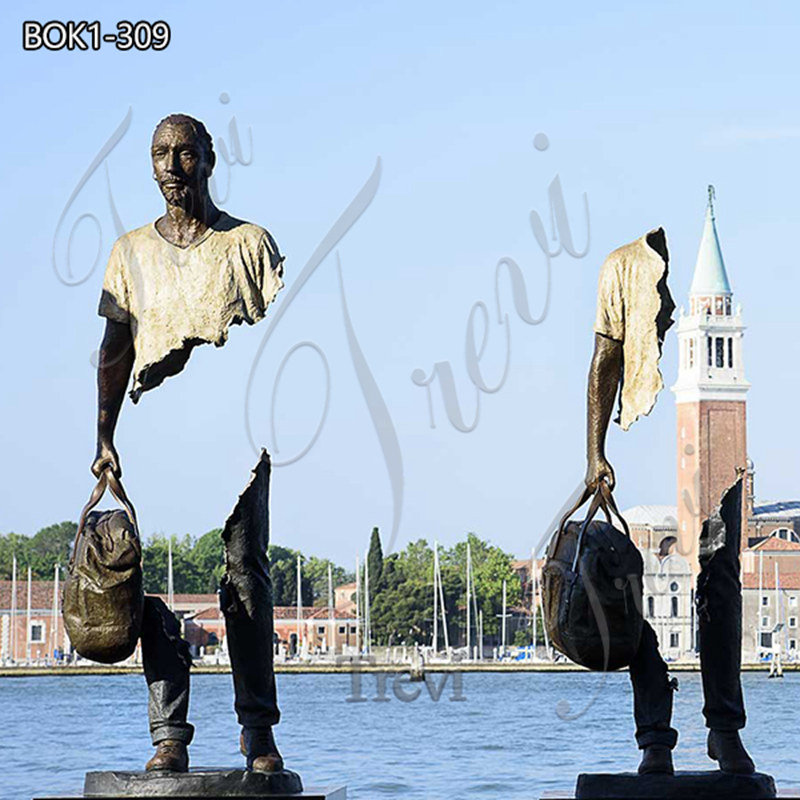 2. These life-size figures carrying luggage, are often shown as popular public artworks from European to the whole world. 
French artist Bruno Catalano has created a series of attractive bronze sculptures, which have become emblematic these years. 
What do Bruno Catalano's Sculptures bring to Us?
In Bruno Catalano's sculpture artworks, every theme of travelers is leaving room for introspection. In his bronze sculptures, Bruno Catalano tells how human shapes faces and bodies. These bronze traveler sculptures take modern cities more energy and vitality.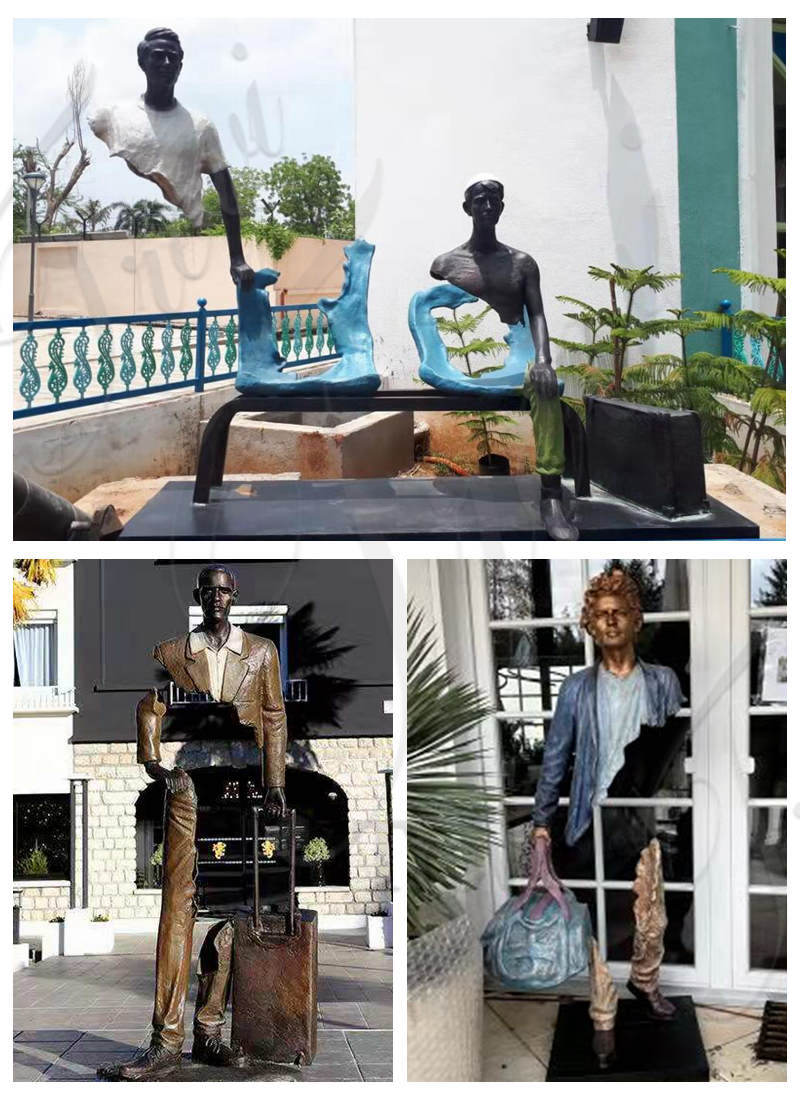 High-quality in Trevi Statue:
Bruno Catalano's traveler sculptures are usually cast of bronze material. The key point of making Bruno Catalano's sculpture is the strong quality to support the fragility. 
If you want the traveler bronze sculpture replicas, the Trevi factory would be a good choice. We have more than 39 years of experience in bronze casting.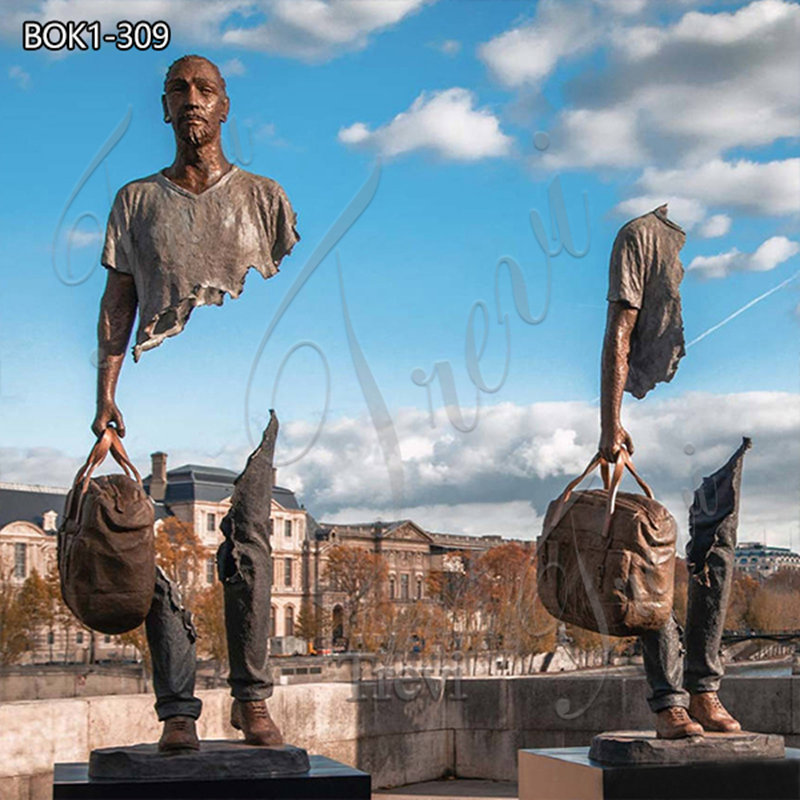 1:1 Clay Model for More Details:
Making a 1:1 clay model is very important, and if you want a perfect reproduction of a bronze artist's work, the quality of the clay model must be guaranteed.
Trevi's professional clay model artists have over 20 years of experience and could perfectly restore the details and essence of the sculpture to achieve the best possible reproduction.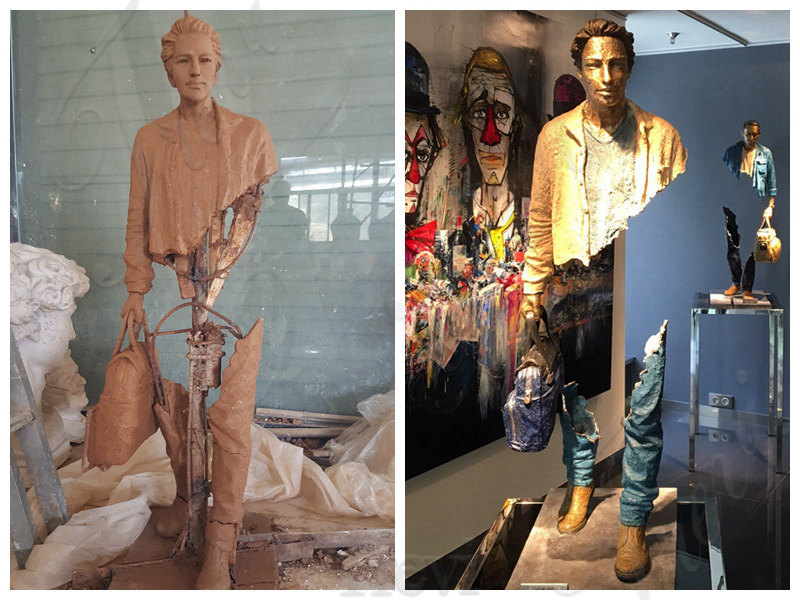 Contact Trevi for professional custom sculpture service, we would create the most perfect bronze sculpture for you with all our hearts.