Self Made Man Sculpture Introduction
Self Made Man sculpture was created by sculptor Bobbie Carlyle, who pointed out that the self-made man represents the person who sculpts himself and the future from the stone he is in.
In the original, a muscular man wields a hammer and chisel to carve a large stone. And that big rock was his body. This amazing bronze sculpture is called Self-made man.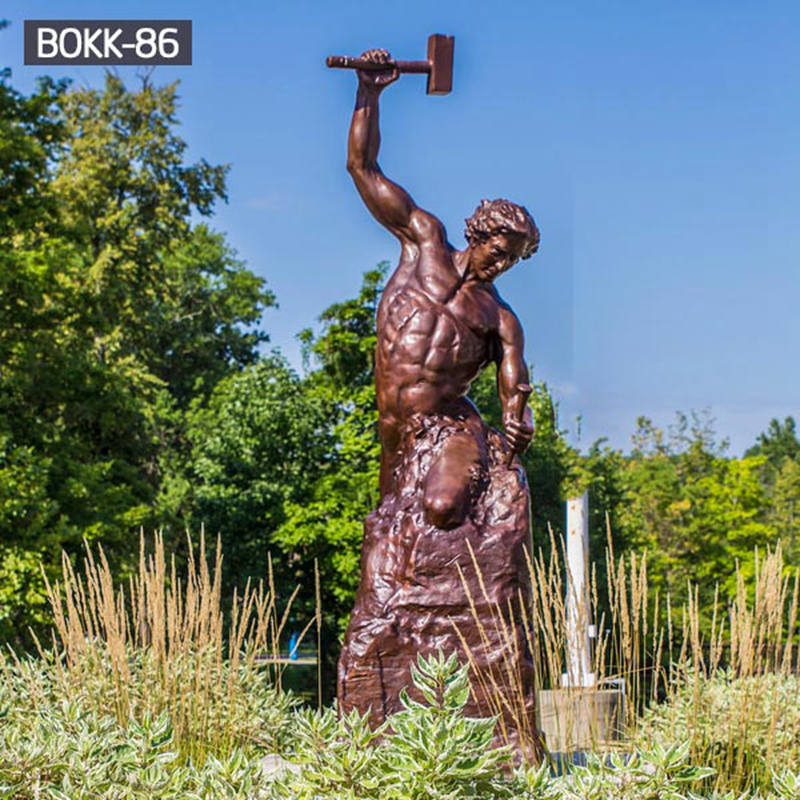 The Meaning of Self Made Man Sculpture
Man Sculpting himself sculpture has perfect lines and a resolute expression. It means that he finds himself and strengthens himself. Everyone's life is up to oneself, there is no end to art, and there is no end to self-sculpture. Bobbie Carlyle believes that a person needs to have solid values ​​in order to shape their future personality and spirit.
Self made man sculpture reflects values ​​such as rationality, purpose, self-esteem, and the corresponding three virtues – rationality, productivity, and pride.
Surely you would see reflected in the sculpture more of your virtues, I hope this gift brings you much joy and inspiration.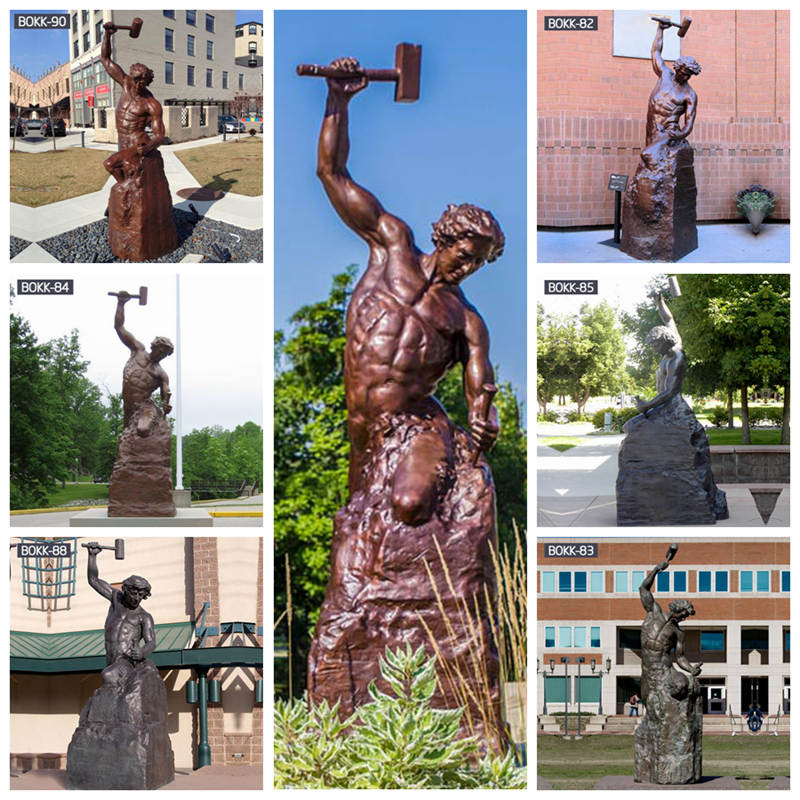 Artist Bobbie Carlyle And Her Works
Bobbie Carlyle is a world-class high-speed artist, Self made man is one of her premier works. Bobbie Carlyle Self Made Man sculpture is embodied in the words "bold power" and "provocative wisdom".
Characters by Bobbie Carlyle go beyond first impressions to challenge the intellect and cause the viewer to look within themselves for greater meaning.
For us as viewers, self-sculpture is an independent process, and like life, successful people are achieved through pain.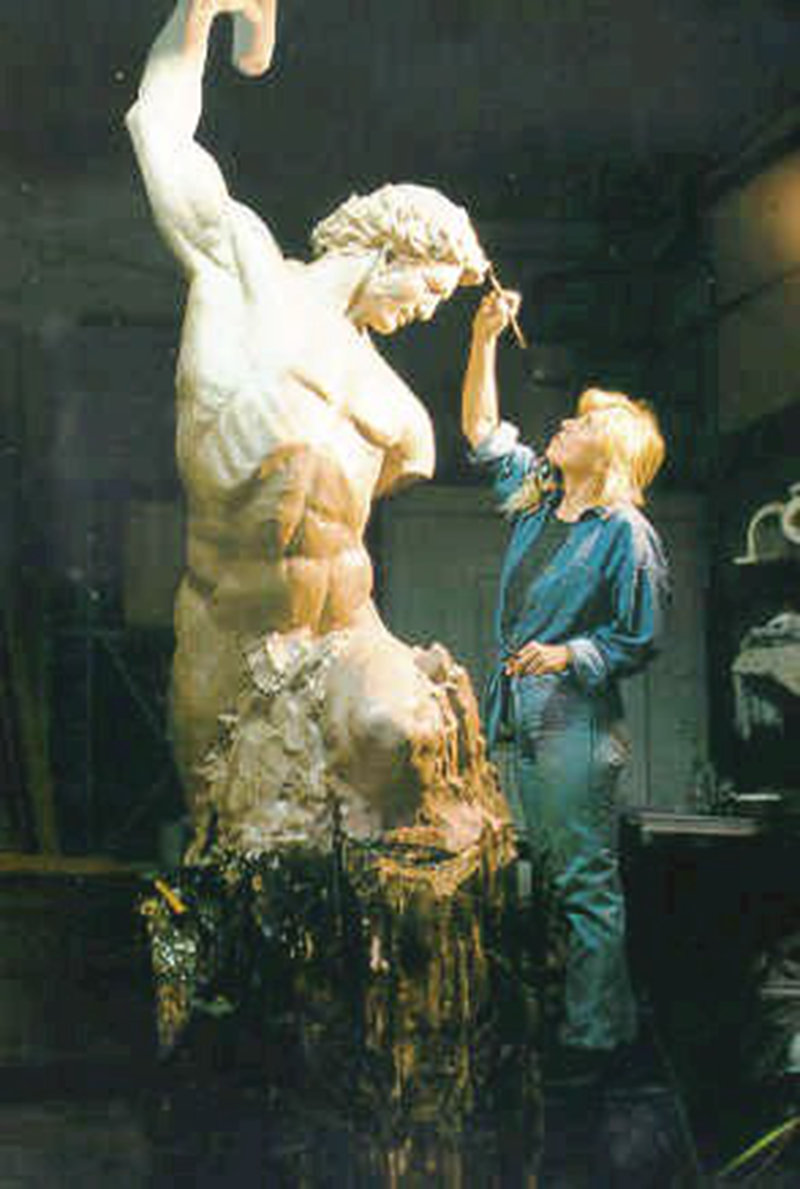 Casting Process Display
Trevi is an excellent supplier of bronze sculptures. Whether customers need sculpture reproduction or customization, we can realize your imagination and provide perfect and high-quality bronze sculptures.
1. The pictures and shapes are confirmed jointly by professional designers and clients
2. Clay masters make clay models according to drawings.
3. The statue is cast using the traditional lost wax process.
4. Welding and Polishing
5. Patina, according to customer needs
6. The QC team would confirm with the customer and then pack and ship.
In a word, every step of the bronze sculpture production is done by a professional team. I believe Trevi's sculpture would not let you down.
Popular Artist Bronze Figure Sculptures Display
More and more sculpture artists continue to bring us more wonderful works. The charm of bronze sculpture would make people self-reflection and self-growth. Every bronze sculpture is a cultural treasure that the artist wants to bring to human beings. These amazing sculptures would undoubtedly bring more changes to our life and environment.
Trevi supports the reproduction of various artists' sculptures, you can always contact us for consultation.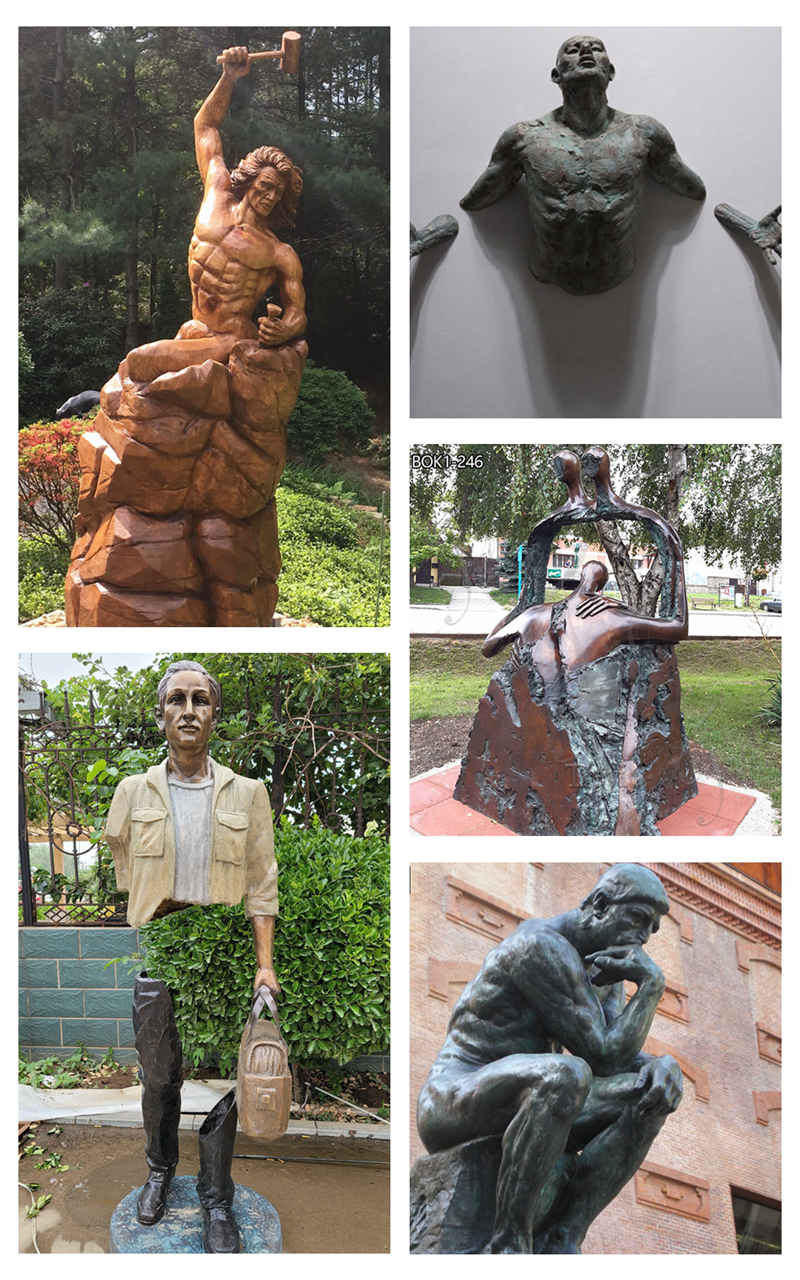 Self made man sculpture is very popular, if you are also moved by this sculpture, look forward to your contacting us for customization of any style and size.