Fireplace Description:
This is a luxury marble fireplace made by Trevi. The biggest feature of this fireplace is its large size and beautiful and rich carvings. We could see two standing classic female figures carved on either side of the fireplace. They held bouquets in one hand and reached their heads with the other. Hand-carved by artisan carvers, these two female sculptures look beautiful and attractive. There are also pillars on both sides of the fireplace for support, which has strong stability. There are also deep flower carvings on the front of the fireplace, and they all look very beautiful.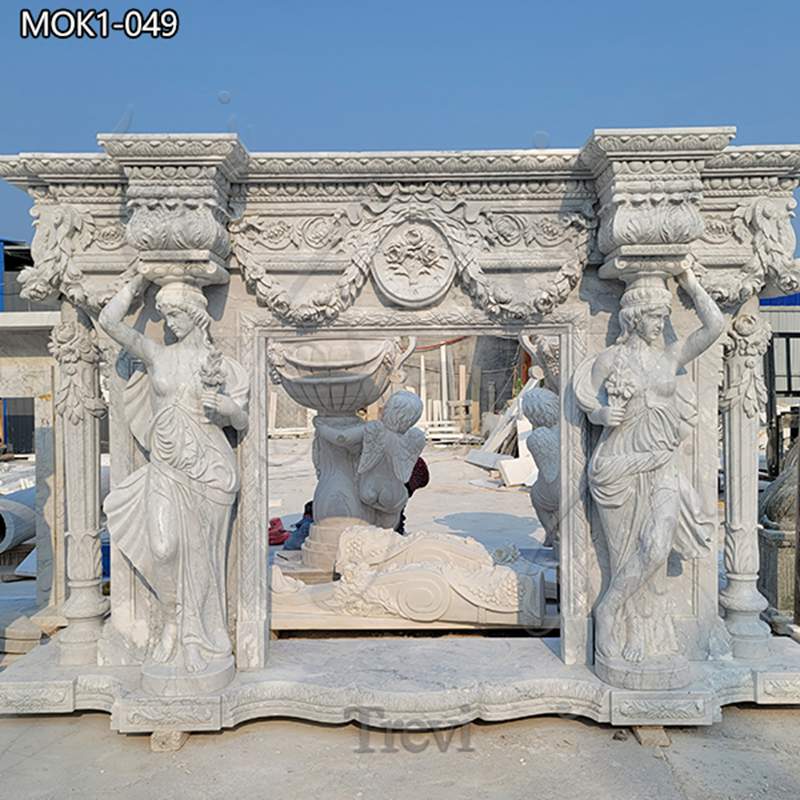 Natural Marble Material:
Trevi used natural marble when making this beautiful fireplace decor. Our natural marble originates from the famous natural marble base in China. The use of natural marble not only makes the fireplace look noble but also enables it to have a long service life. Therefore, a natural marble fireplace is great interior decoration. Moreover, the natural marble in the Trevi factory is abundant, red, yellow, and green. Fireplaces made of different colors of marble would give you different aesthetic experiences.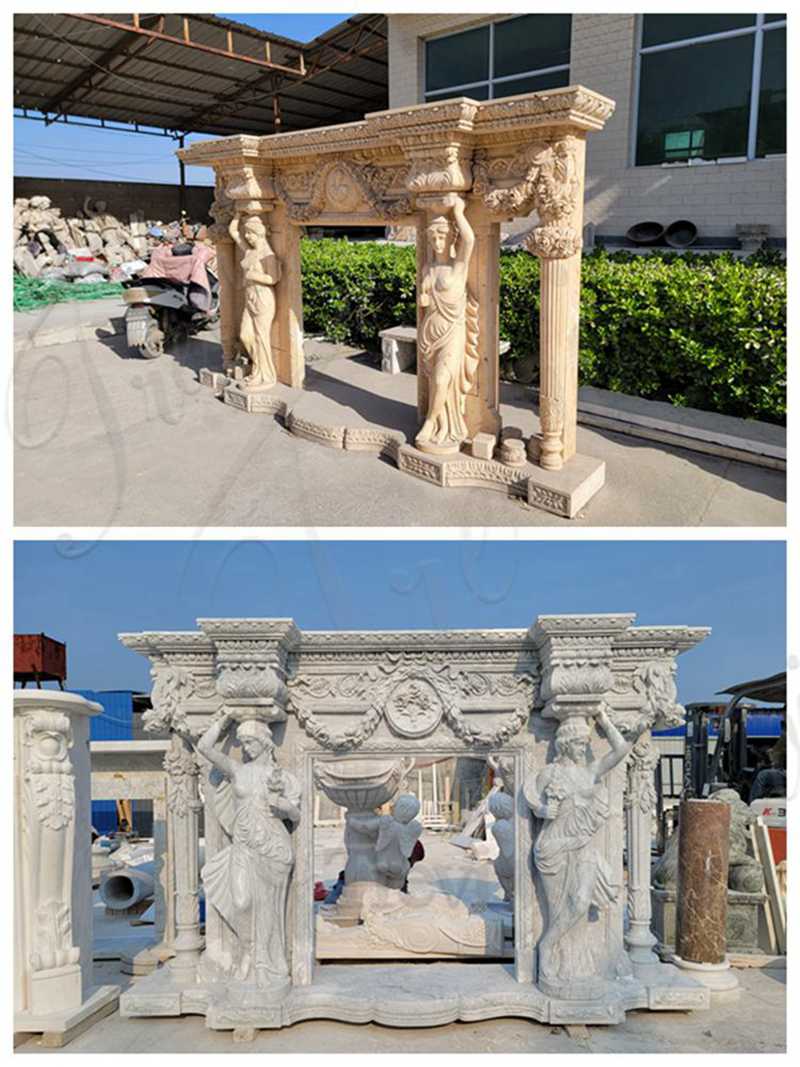 Purely Hand Carving:
Trevi could assure you that this luxury marble fireplace is purely handcrafted. artisan carvers with decades of carving experience carefully carve each fireplace. Although the whole process would take some time, the final result would definitely exceed your expectations. After the carving is completed, the artisans also need to polish the surface of the sculpture by hand to make the surface of the sculpture more smooth and delicate. When you get up close to see this fireplace, you'll be blown away by every detail on it.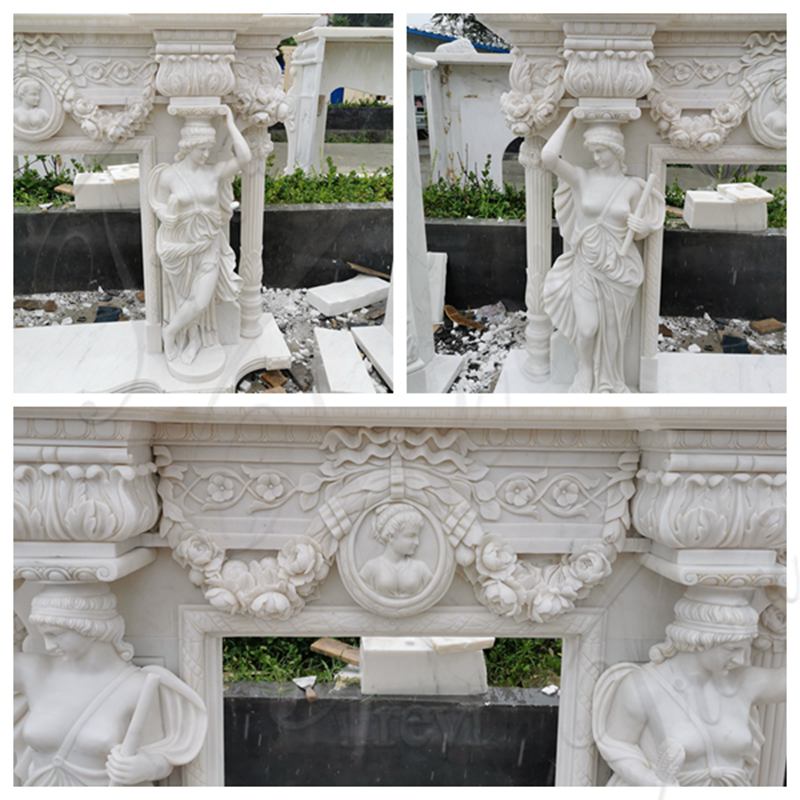 One-Stop Service:
One-stop service for customers is one of Trevi's strengths. We provide customers with an integrated service from material selection to engraving, polishing, packaging, and transportation. As long as customers buy products in our factory, you could enjoy 1-to-1 service. You would be satisfied throughout the buying process. Most importantly, the one-stop service enables Trevi to offer customers a factory price guarantee.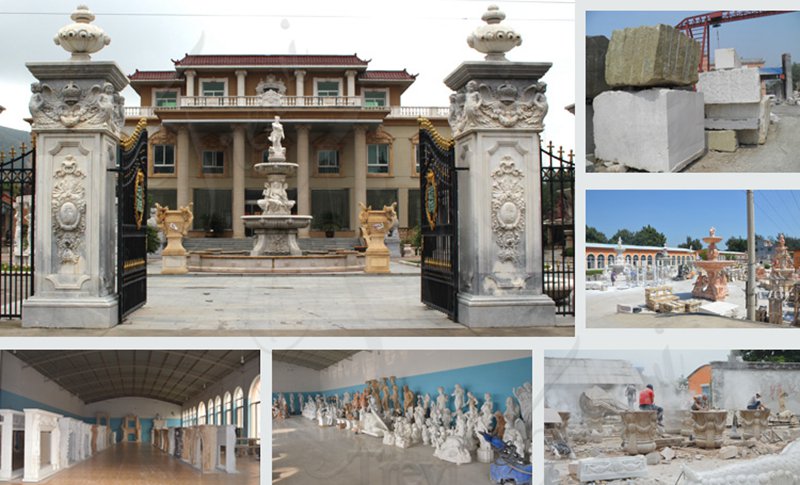 Trevi has always made every sculpture with care. If you are interested in our marble fireplaces for sale, please feel free to leave us a message.