A stainless steel whale tail sculpture adds an element of beauty and elegance to any indoor or outdoor space.
The sleek and modern design of the sculpture makes it a perfect statement piece for your garden.
The dynamic shape and smooth lines of the sculpture could create a feeling of movement.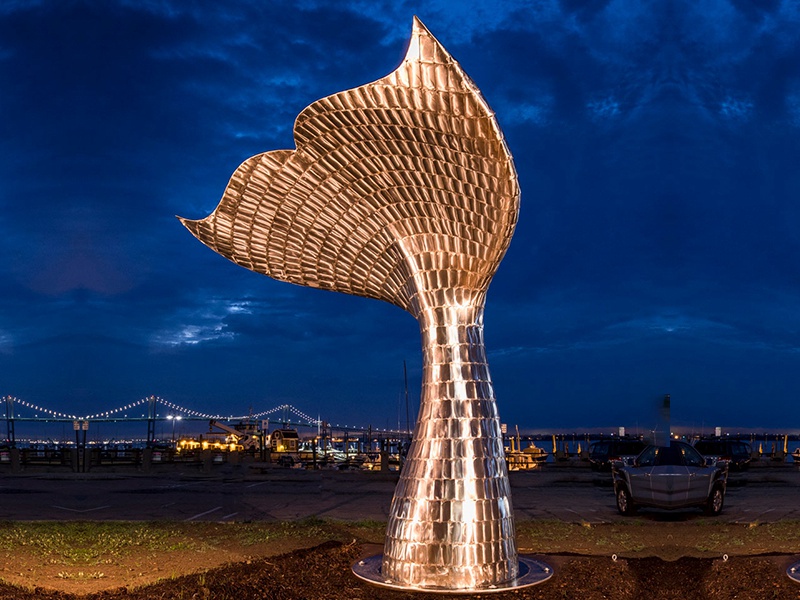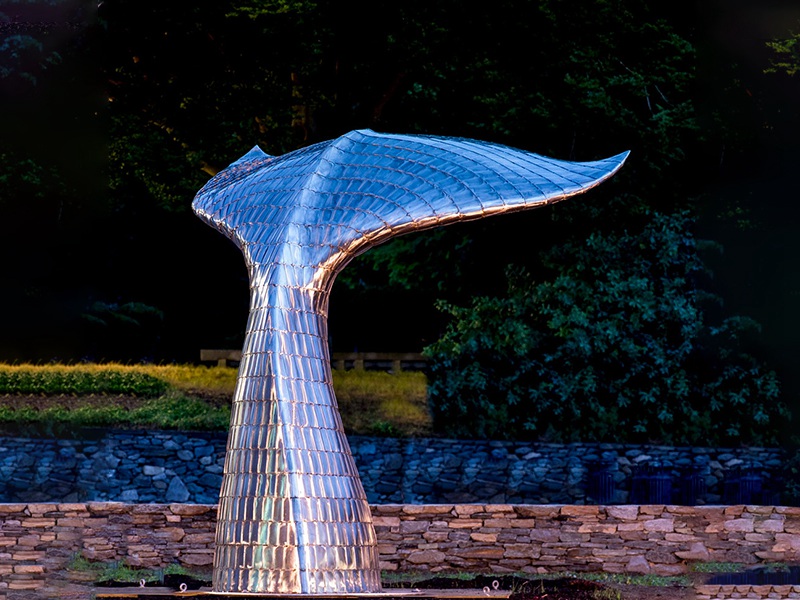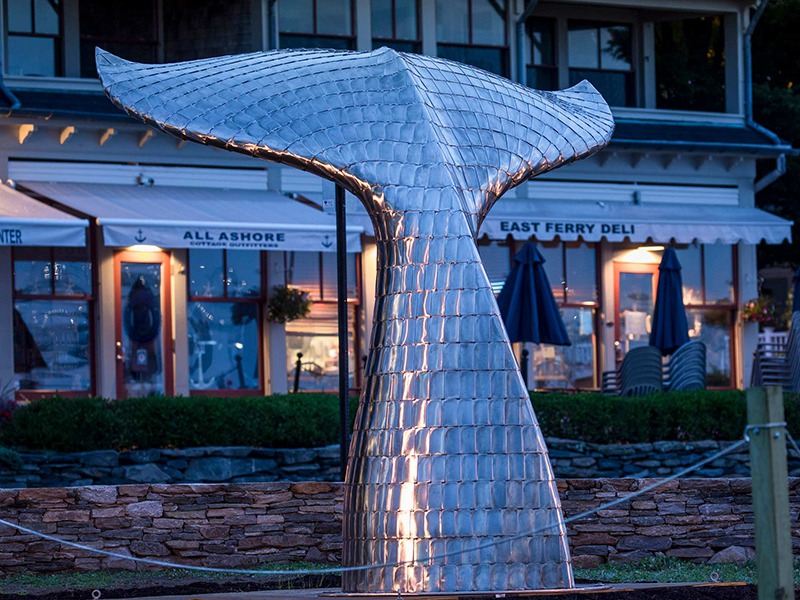 Handcrafted Artistry:
Our metal whale tail sculptures are meticulously handcrafted by Trevi's skilled artisans. Every detail is carefully sculpted to create a lifelike representation of a whale tail. The texture of the metal adds life to the sculpture.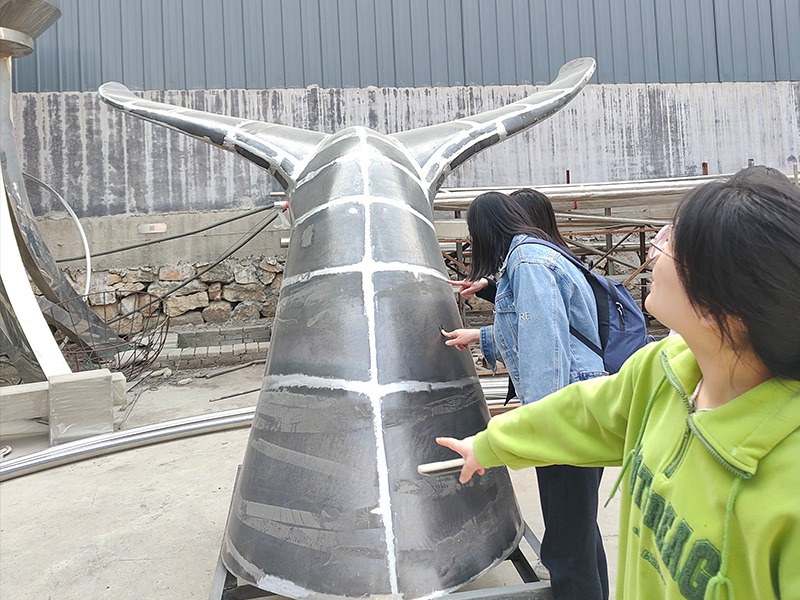 High-Quality Materials:
Our sculptures are made from high-quality #304 and #316 stainless steel, which makes them resistant to rust and corrosion. This means that they could withstand the harsh conditions of a coastal environment.
The durability of the materials of the whale tail sculpture ensures that it is a worthwhile investment.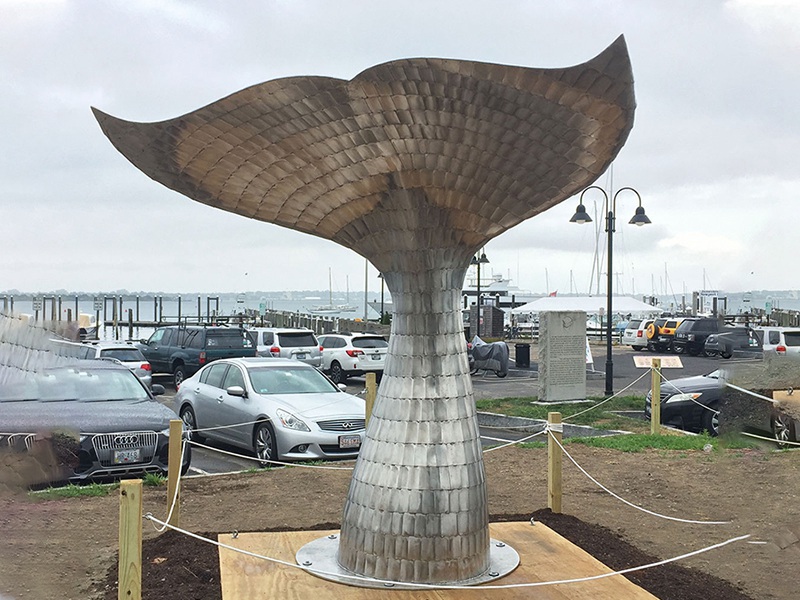 Other Stainless Steel Whale Sculptures:
In addition to whale tail sculptures, we offer a variety of other stainless steel whale sculptures that could be used to decorate your garden.
These sculptures include full-body whales and metal octopus sculptures. Each sculpture is unique and could be customized to fit your specific needs.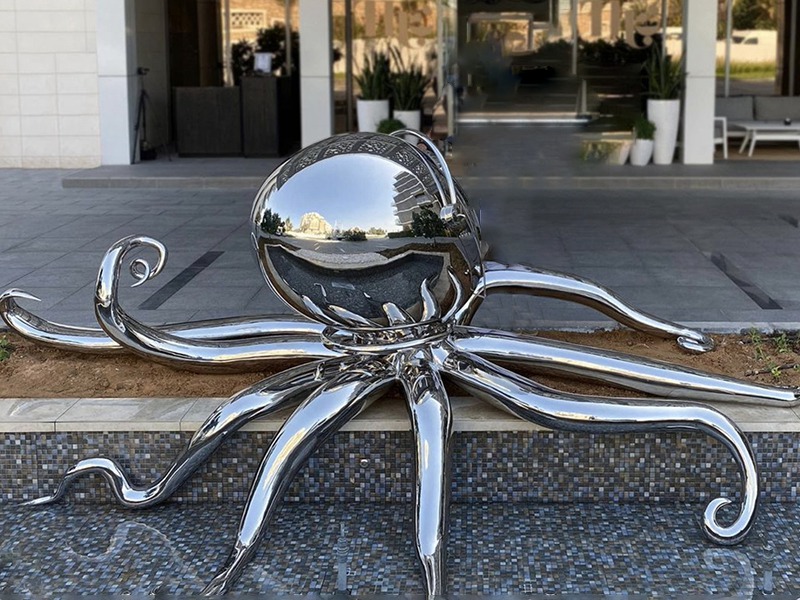 Safe Packaging:
We take great care in packaging our sculptures. So we could ensure they arrive safely. Also, we use a combination of foam, bubble wrap, and strong cardboard boxes to protect the sculpture during transit. This ensures that these sculptures safe.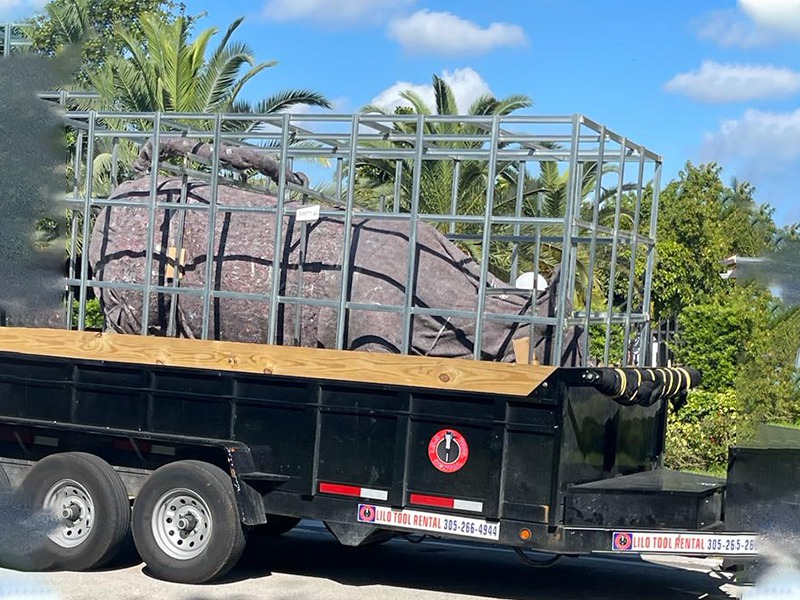 A stainless steel whale tail sculpture is a unique addition to outdoor space. Its beauty and durability make it a worthwhile investment for any art lover or ocean enthusiast.
Now Contact us to learn more about our stainless steel whale sculptures!