Large metal giraffe sculpture in silver is derivative of modern design and aesthetics. Trevi cast this stainless steel animal sculpture from high-specification stainless steel raw materials. We also support the production of outdoor metal animal sculptures in various designs and kinds. 40 years of stainless steel animal casting experience will keep you satisfied!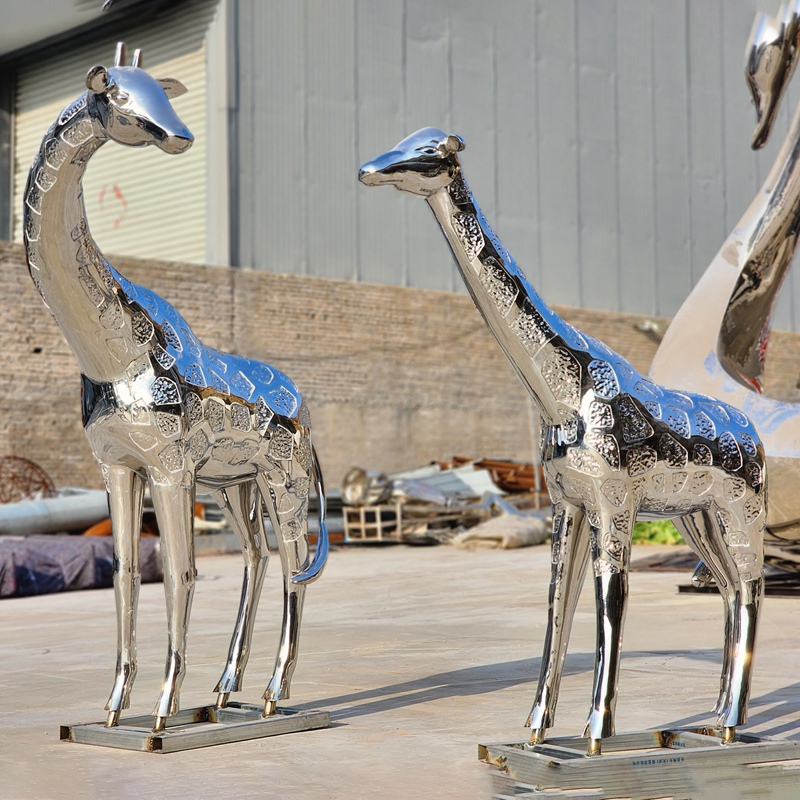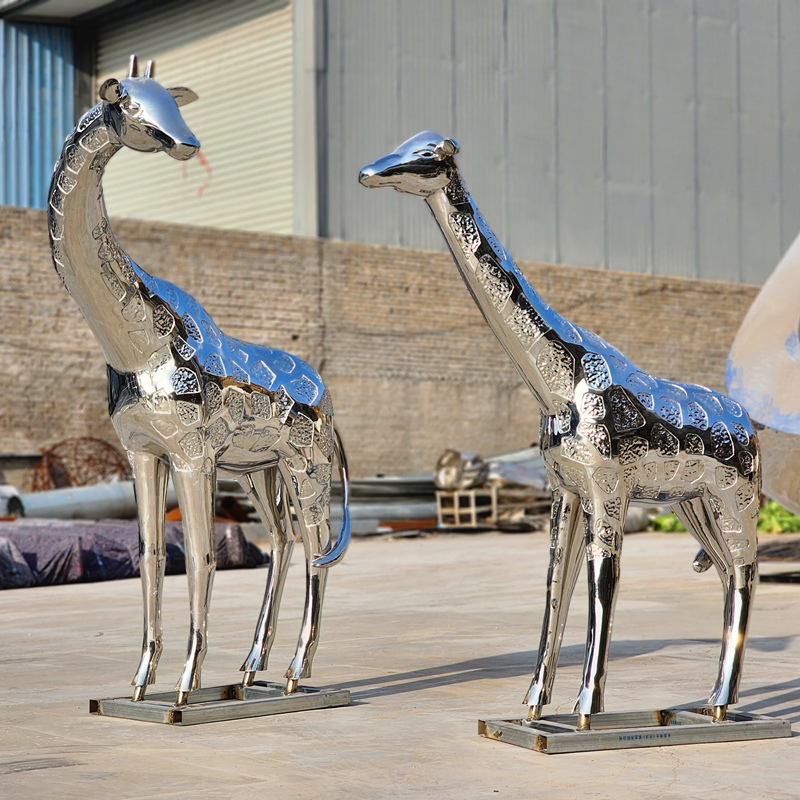 High-Quality Stainless Steel Raw Materials:
In order to maintain the load-bearing and quality of the large stainless steel giraffe sculpture, Trevi deliberately selected high-standard stainless steel raw materials. Considering the size of the giraffe, we will build a strong skeleton inside the sculpture. Since entering 2023, we have also deliberately upgraded the choice of the skeleton. High quality inside and out will ensure our life-size giraffe garden decorations are durable and beautiful.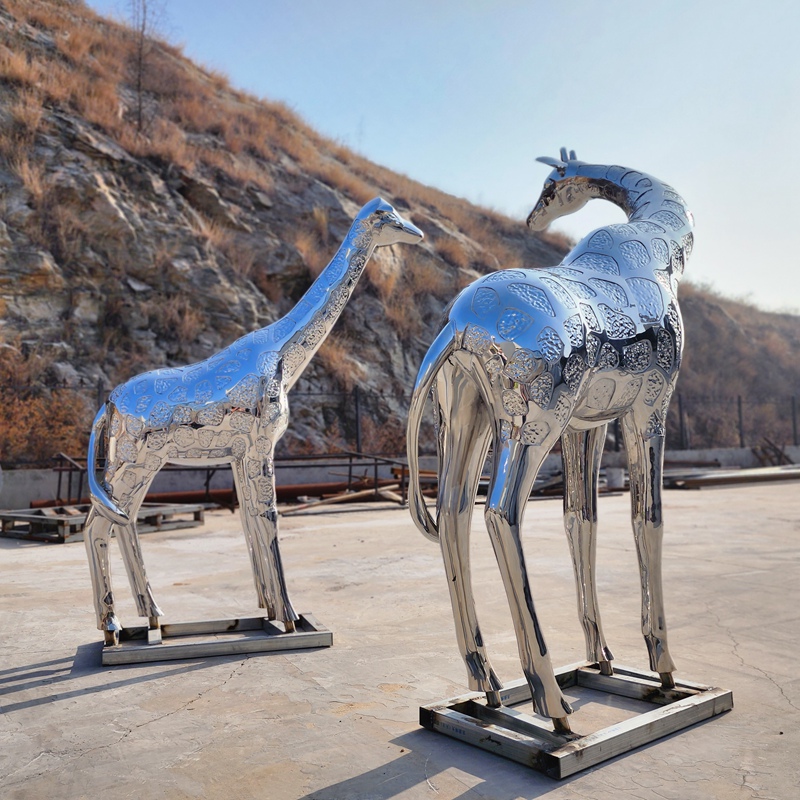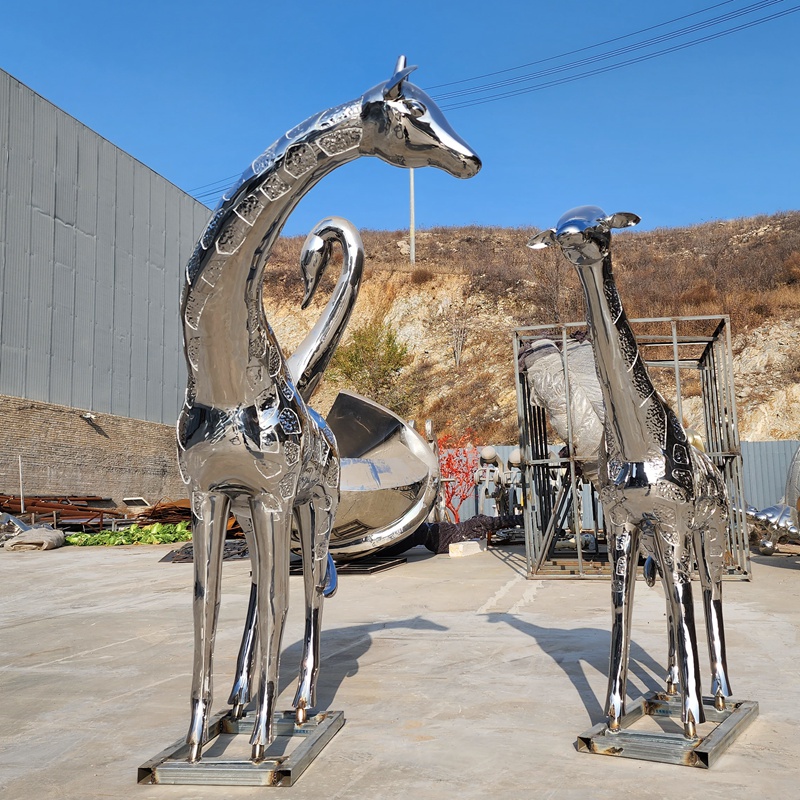 More Outdoor Metal Animal Sculptures:
Besides the silver metal giraffe sculptures, we also support the design of outdoor metal animal sculptures in other styles and colors. For example, colorful geometric giraffe sculptures, silver geometric sika deer sculptures, mirror-polished stainless steel bear sculptures, etc. Different styles and styles of outdoor metal animal sculptures will be able to match different scenes, create a unique atmosphere, and bring people a refreshing visual experience.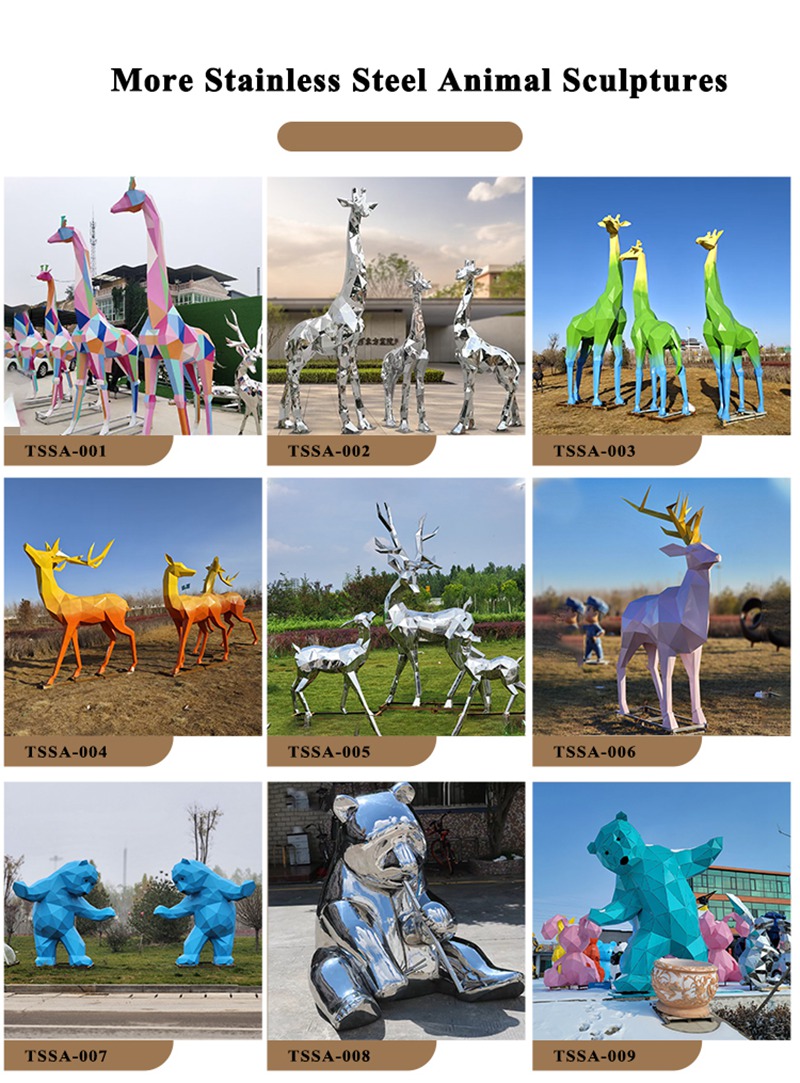 Client Feedback:
Trevi has 40 years of experience in making stainless steel animal sculptures. Of course, our sculptures are exported to various places at home and abroad. Customers will express their joy and excitement after receiving our sculptures. The following stainless steel deer sculptures are the real feedback customers give us after receiving them.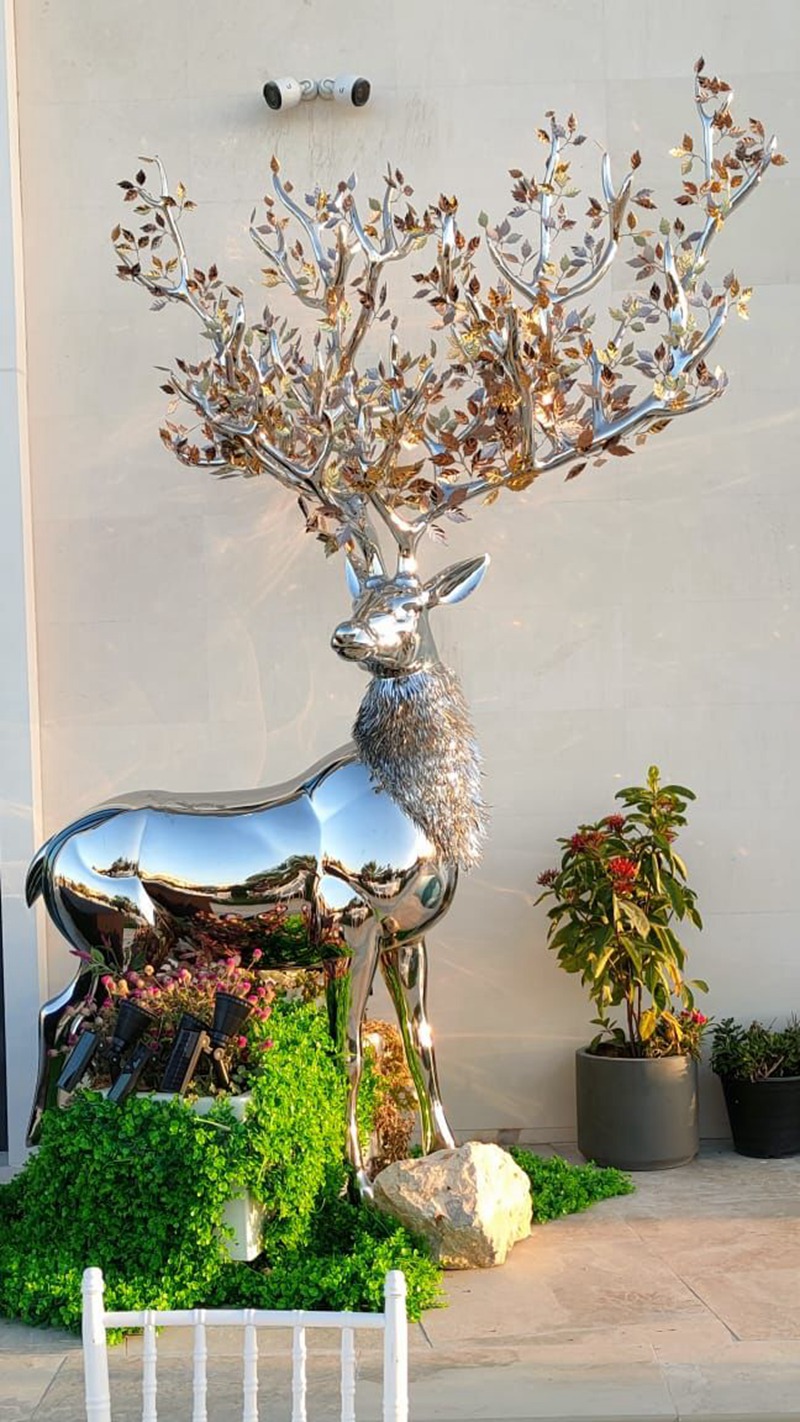 We provide our customers with the best service, the highest quality metal animal sculptures. Welcome to contact us to buy!