This is a finely carved outdoor angel statue for sale. Its exquisite shape design and high-quality feeling that could be visually felt have won the favor of many customers. The angel holds a baby in her arms. What a warm picture this is!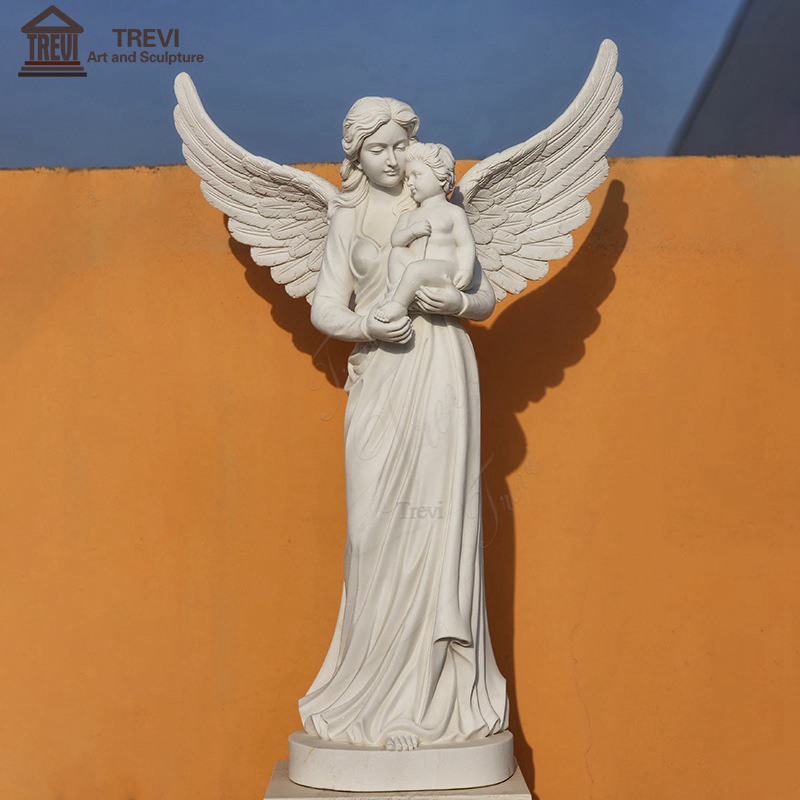 Our talented artists bring their unique features to life in marble with superb carving skills. They are either elegant and intellectual, or innocent and lovely. The charm they own is all there in this outdoor angel statue.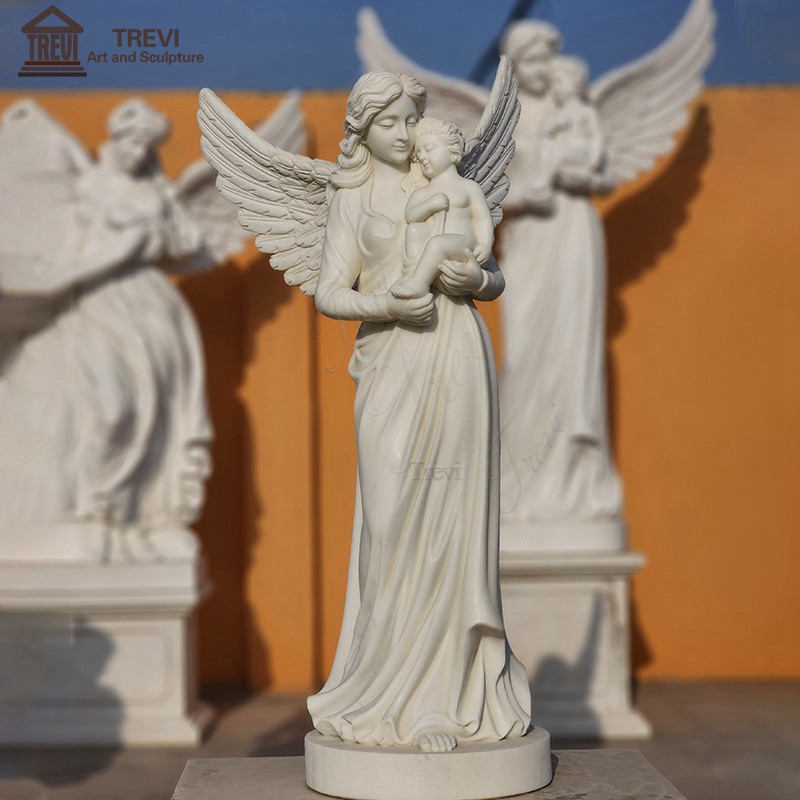 Detailed Features:
Details could better reflect the superiority and charm of a statue. Here we would show you the details of our outdoor angel statues for sale carved by Trevi. Through these details, maybe you would be able to feel our intention to make the statue. Moreover, these designs remain flawless even when zoomed in on the details.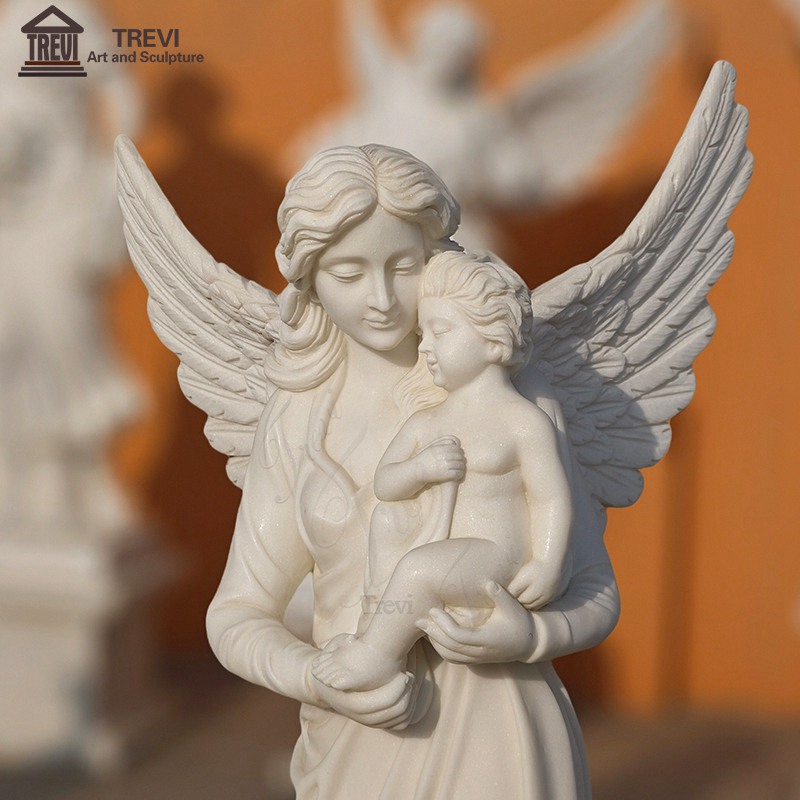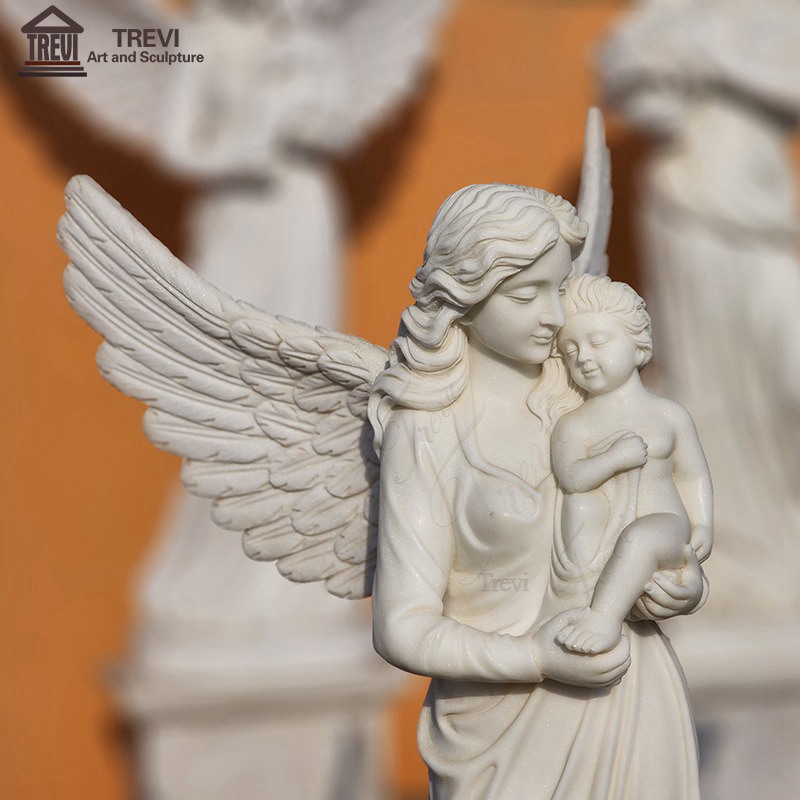 Natural Marble – A Gift from Nature:
A high-quality marble statue is inseparable from good raw materials. We chose A-grade natural marble as the basis for this outdoor angel statues. These marble blocks, which have been precipitated in nature for thousands of years, are gifts from nature to us. Trevi processed and designed these precious gifts to be perfect for everyone who likes marble angel statues.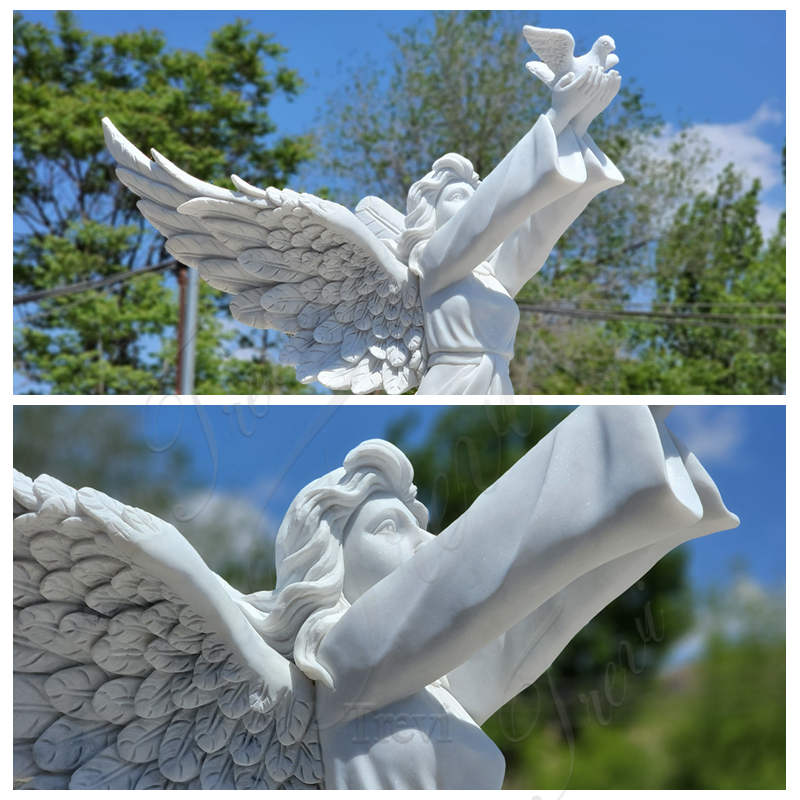 Other Designs You May Like:
Whether original design or customized, we have produced countless outdoor angel statues for sale. And, we've covered all styles and shapes. Whether it's a flying angel statue you want or a standing angel statue, we've got you covered.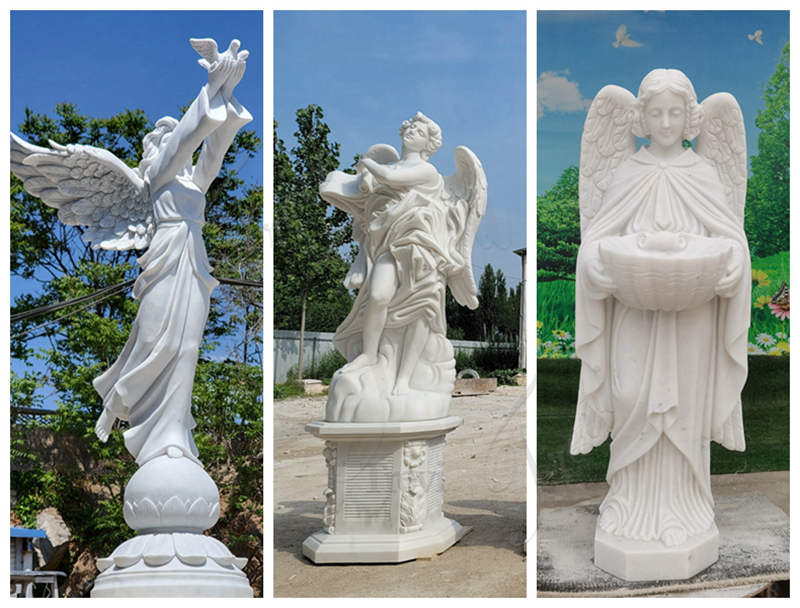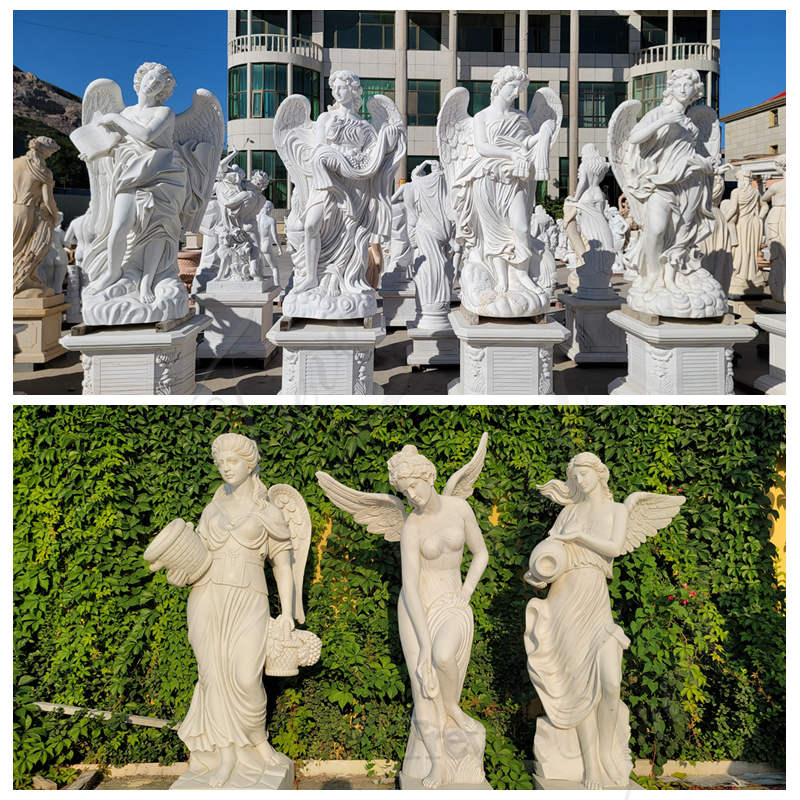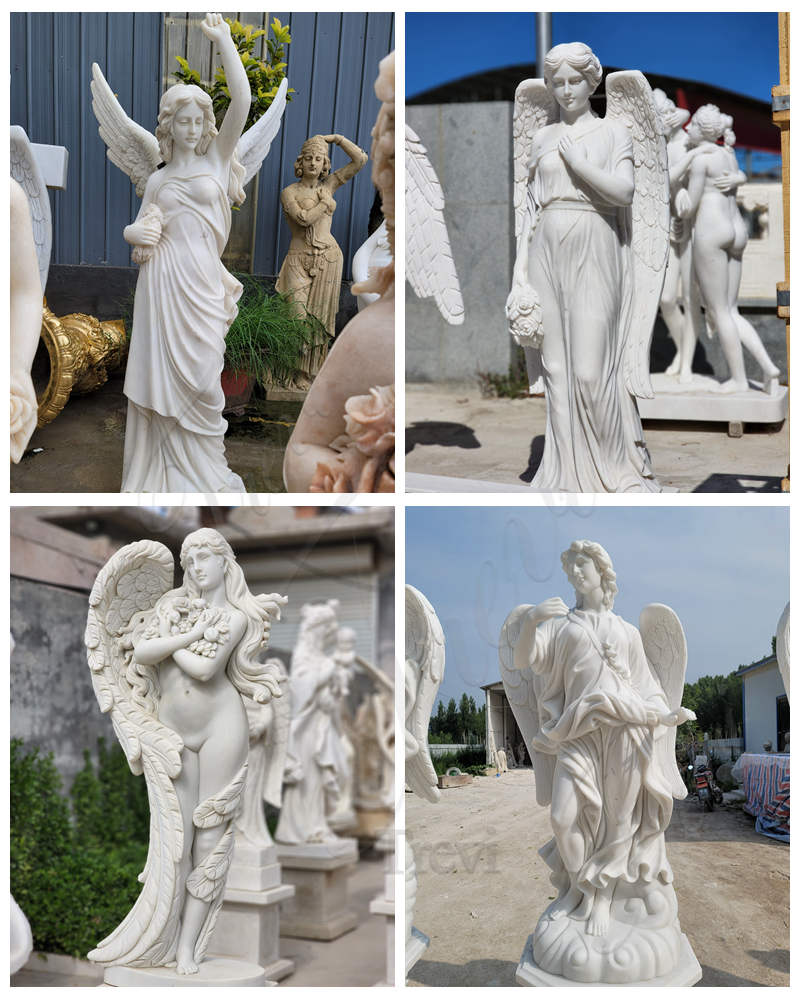 In addition, we also accept customization. Any size, style, shape and color are all available. You just need to state your needs and we would do the rest.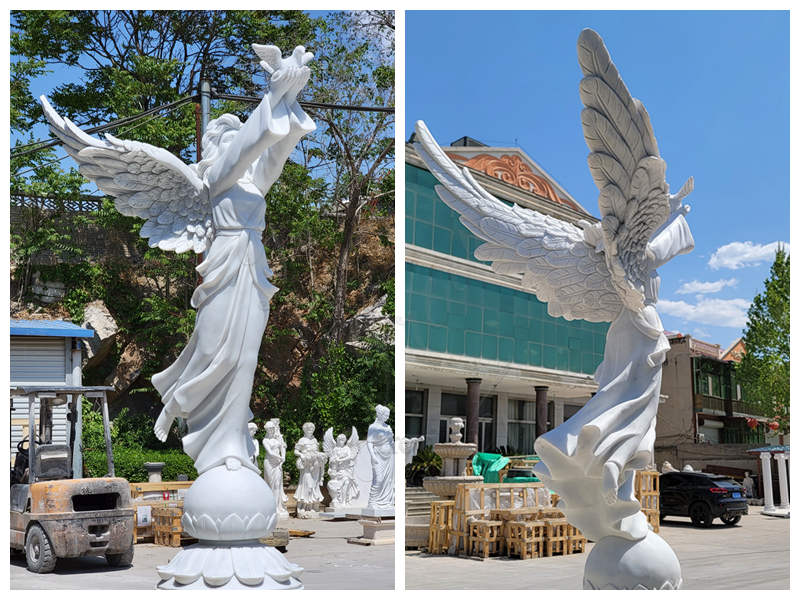 The elegant outdoor angel statues are not just a statue, it is more of people's pursuit of beauty and art.
Contact Trevi to discover more about beauty and start your artistic journey.