Metal Elephant Sculpture Details
This metal stainless steel elephant sculpture has a white color exterior and looks very beautiful. Such white elephant sculptures could become unique landscapes in parks or gardens.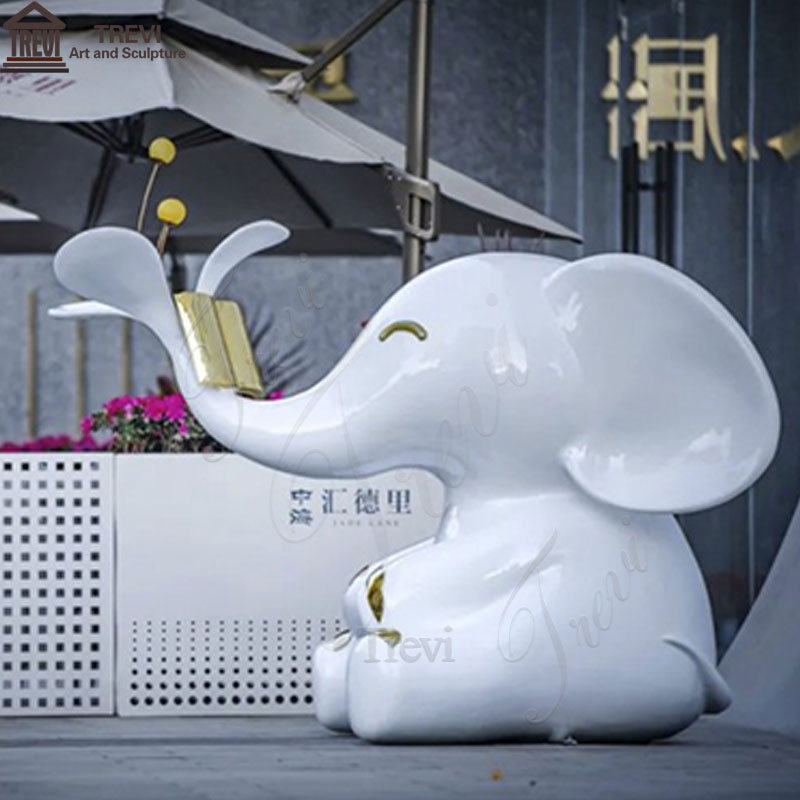 Many people like elephants because of their hard-working and simple personalities. Elephants are kind, self-aware, and very loyal. What is even more moving is their spirit of working together as a team and helping each other in times of need.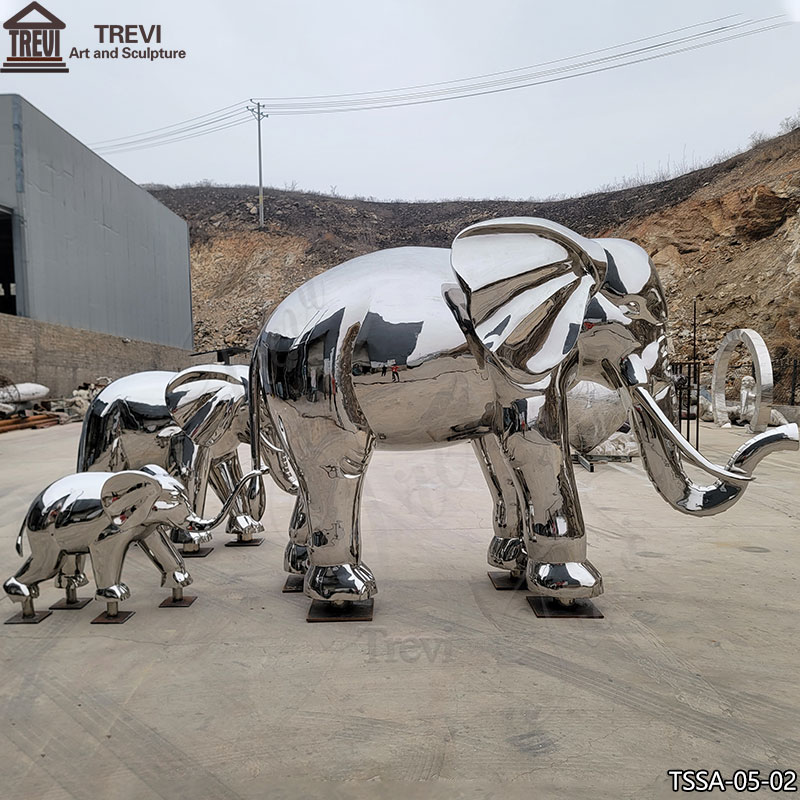 This garden decoration metal elephant is expertly fashioned from either 304 or 316 stainless steel, boasting a sturdy, 2mm thickness that guarantees exceptional quality and long-lasting durability. These materials are highly resistant to corrosion and high temperatures, allowing sculptures to be placed outdoors for long periods of time without damage.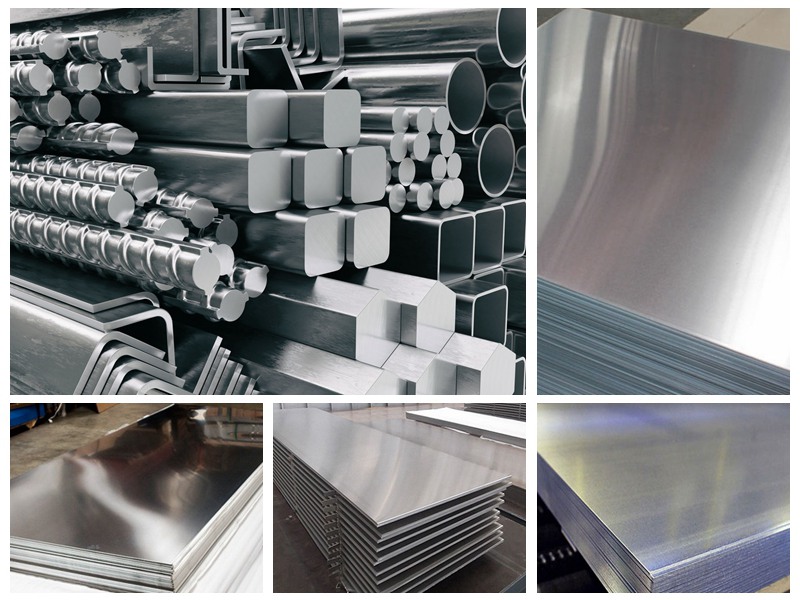 Professional Making Techniques
Trevi factory has professional stainless steel sculpture artisans. Whether it is cutting materials, making sculpture skeletons, pasting stainless steel sheets, welding, grinding, and polishing, there are corresponding excellent artisans to complete them. After the sculpture is completed, there will be professional colorists to color it. The use of high-quality automotive paints allows our sculptural surfaces to stay in good shape for a long time.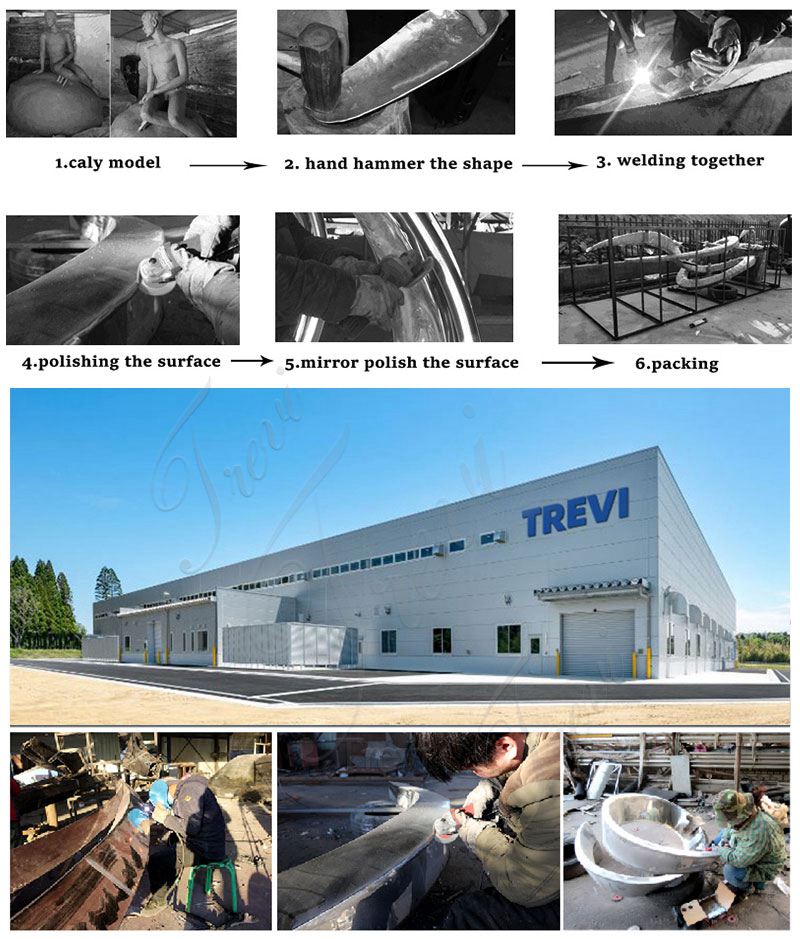 Various Customization Are Available
Trevi factory also has many kinds of designs of metal elephant sculptures, which come in a variety of themes and styles. We also support customization if you have any ideas for an elephant's design. Trevi also provides various customized services. For example, you could customize elephant statues with a baby elephant, other colored elephant statues, reading book elephant sculptures, and so on. Our excellent designers and production masters would perfectly restore it for you.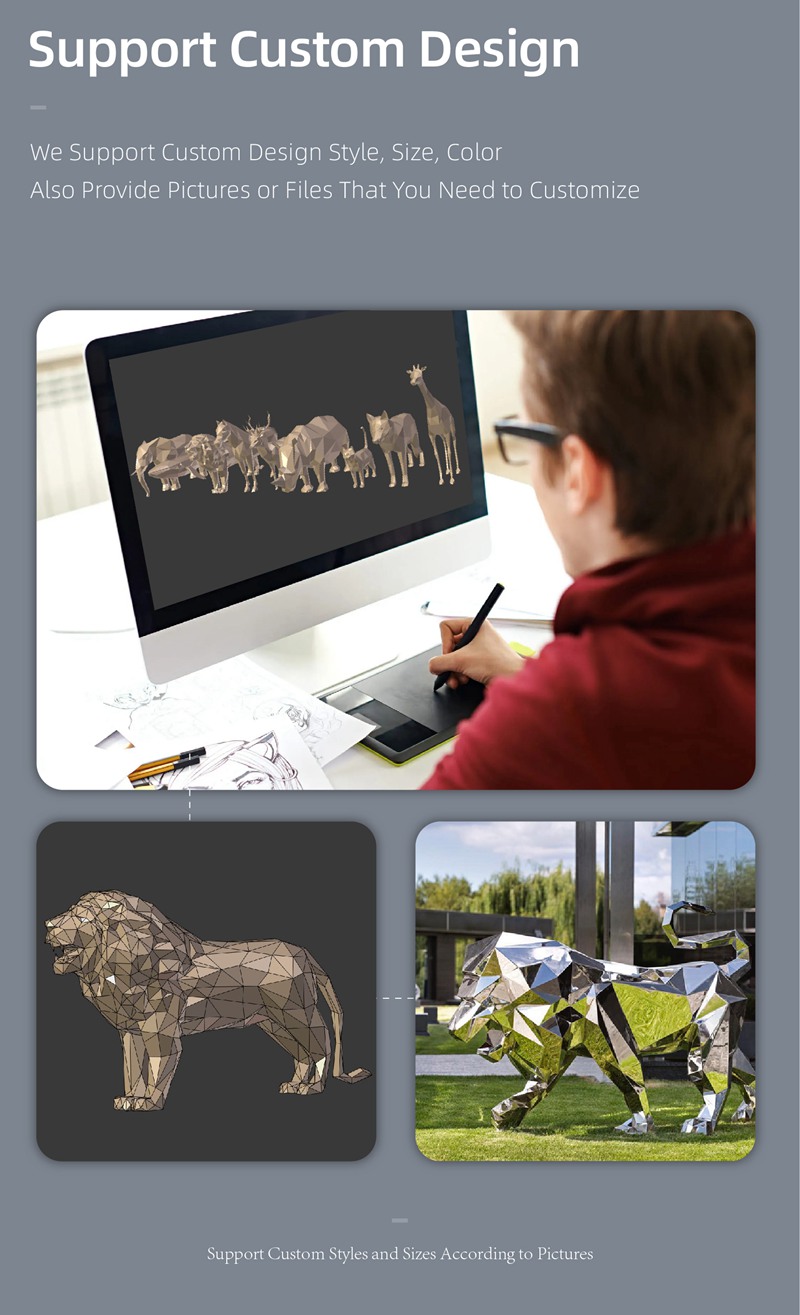 More Metal Animal Sculptures to Choose
Trevi's collection presents an array of stainless steel animal sculptures, each distinguished by its unique and captivating design. These sculptures come in a range of forms, ensuring a diverse selection that caters to various artistic tastes and preferences. Whether you're seeking a majestic creature or a whimsical animal-inspired piece, our stainless steel sculptures are crafted to meet your individual style and aesthetic desires.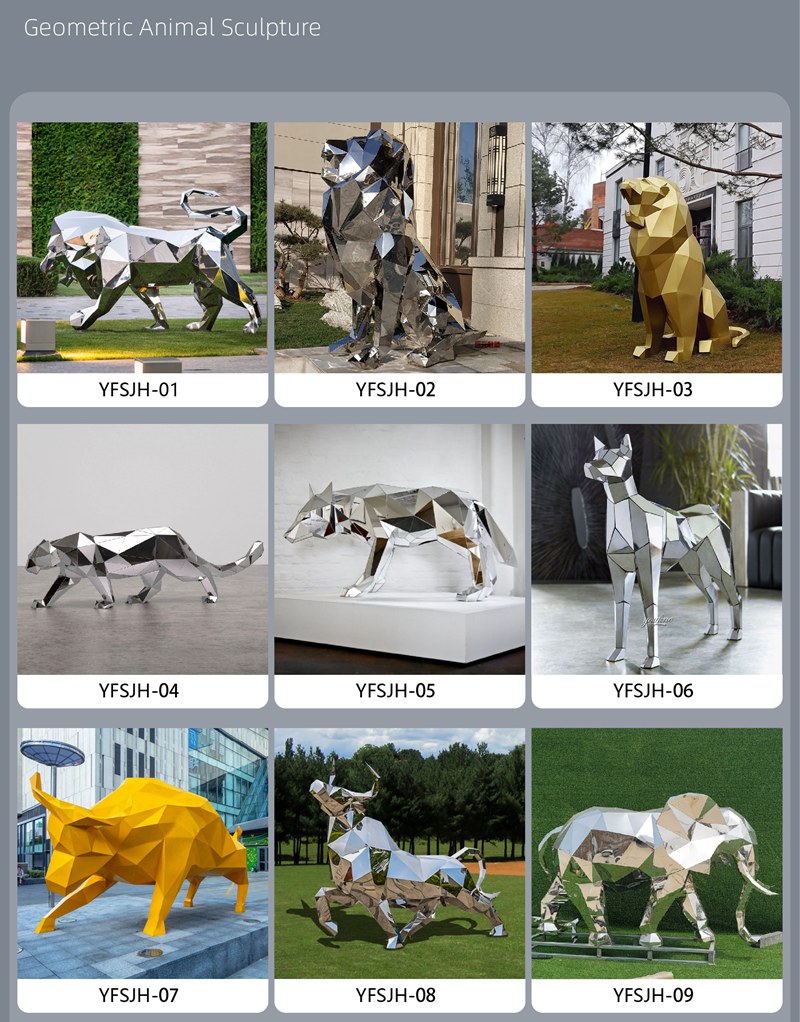 The Trevi factory has extremely high production standards and is confident to provide you with satisfactory sculptures. If you want to buy this white metal elephant sculpture, please contact us as soon as possible.