This article will introduce Trevi's project, a group of classic Bronze Goddess Statues——Rendition Of The Goddess Frigga, Elen of the Ways Statue, and Bronze Aine Goddess Statue. This group of bronze sculptures will show goddesses' unique temperament and charm as women and gods. They subtly blend elegance, tenderness, strength, and handsomeness, and show us their heroic appearance!
Project Name: Classic Bronze Goddess Statue
Project Time: February 2023
Project Country: Belgium
Project Content: Clay model and finished display
1. Rendition of The Goddess Frigga
Frigga was the main goddess in Norse paganism, the wife of Odin. The Frigga bronze statue shows she holds a delicate shield in one hand and a curly scepter in the other. She is beautiful and powerful, showing the charm of women only. She has the power of prophecy and is also the goddess of marriage.
2. Elen of the Ways Statue
The antlered goddess Eren is the guardian of the forest. She holds a lantern for directions and holds a walking stick.
3. Aine Goddess Statue
Aine, the Celtic goddess of love, also reigns as the deity of wealth, sovereignty, and the sunlit embrace of summer.
This is an exquisite Aine goddess statue, inspired by Irish mythology, that portrays Aine walking upon the water's surface. Her gown, adorned with a subtle side slit, cascades gracefully, and a golden crown graces her head. Delicate butterfly wings, adorned with intricate details, adorn her form. She holds a portion of her garment in one hand, while in the other, a formidable scepter with clawed embellishments, topped by a celestial sphere. This statue beautifully captures the goddess's harmonious blend of grace and power.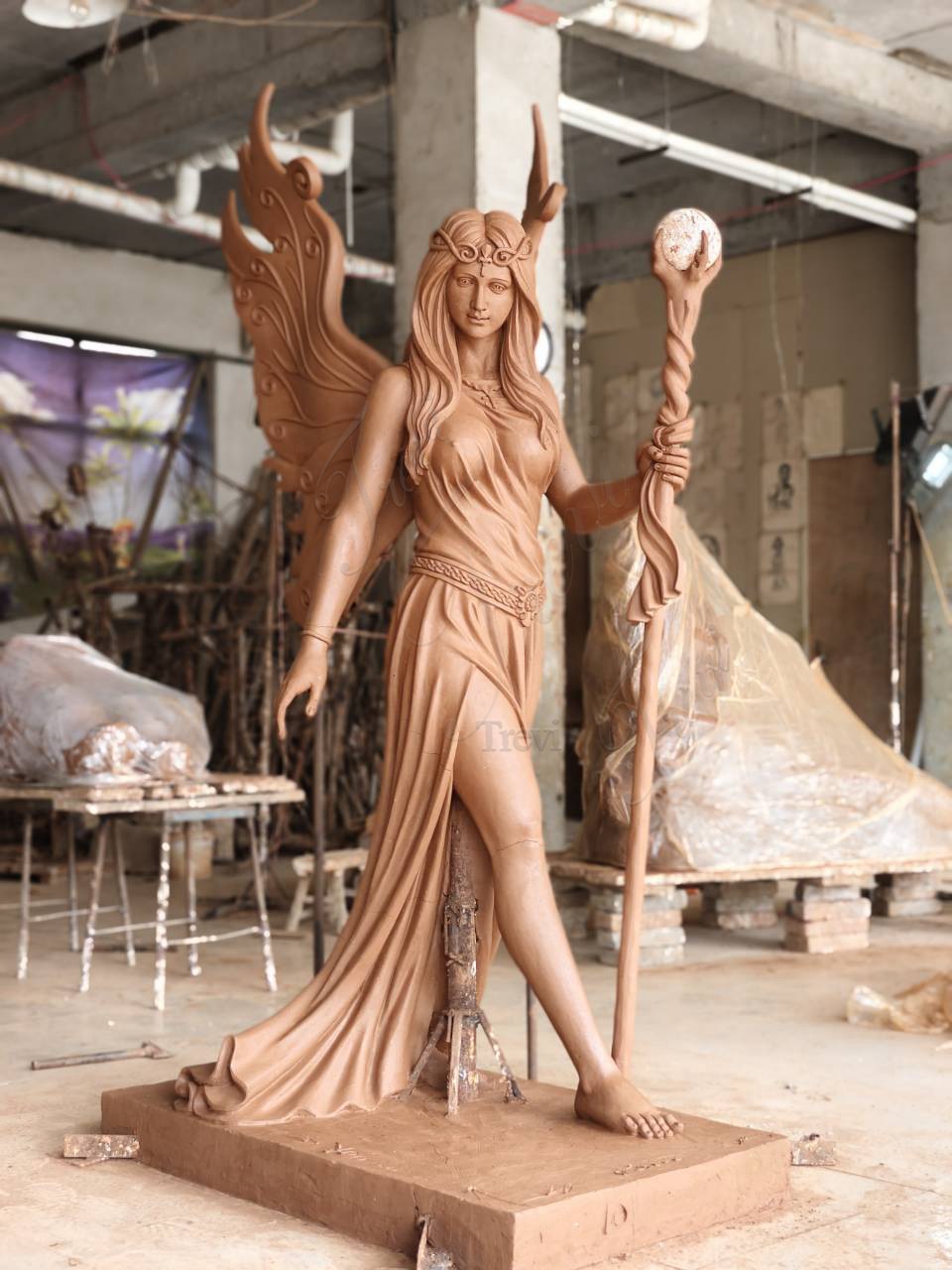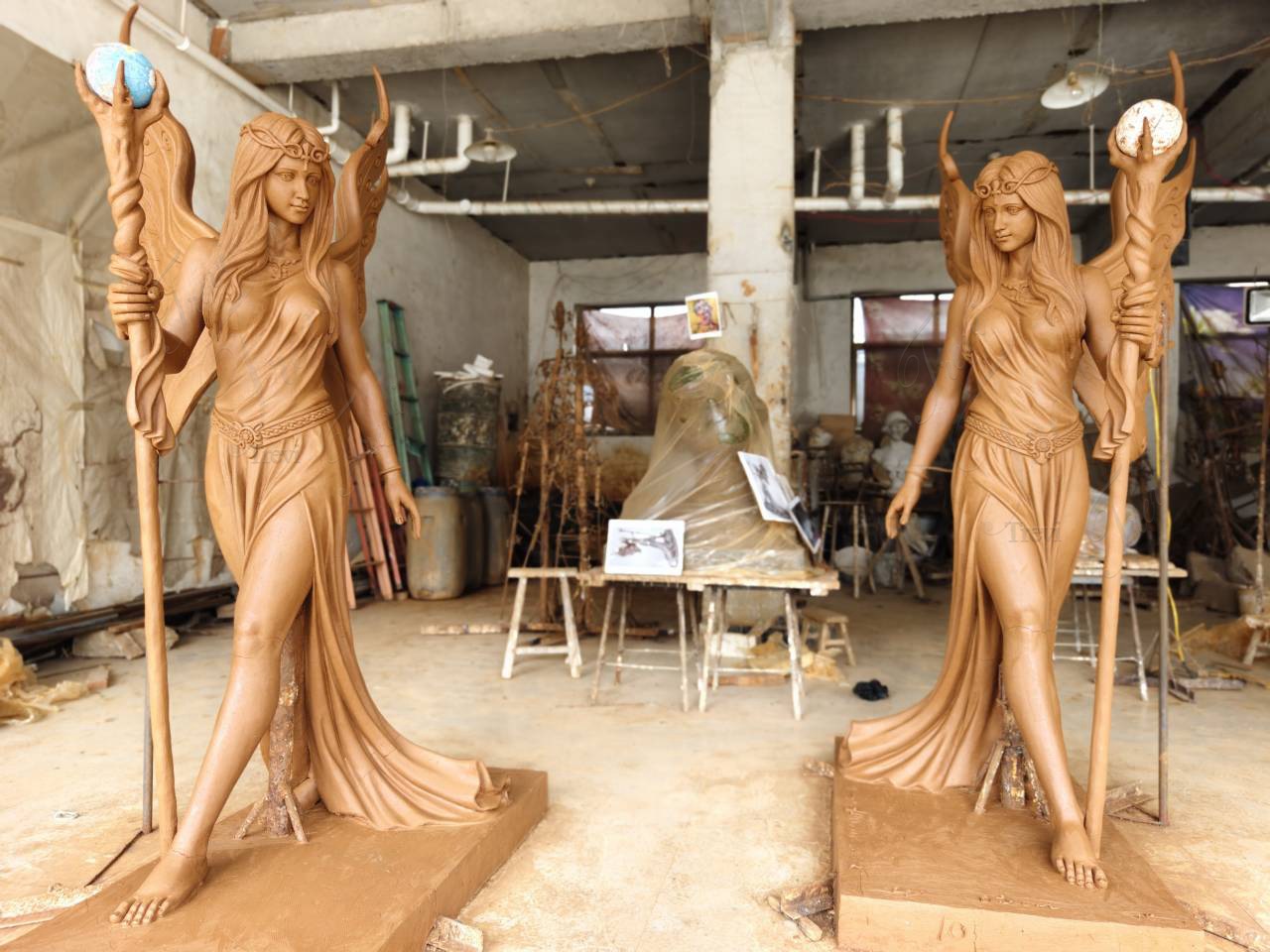 Trevi supports the customization of bronze sculptures in various styles, and we can guarantee that the quality and price will satisfy you. If you are willing to buy custom bronze statues, welcome to contact Trevi!