Metal Ring Sculpture Introduction
This is a beautifully designed large Metal rose ring sculpture that makes people fantasize about love. The two rings, one large and one small, are interlocked. Each ring is inlaid with two roses, one large and one small. The details of this sculpture are astonishing. The design makes it a unique work of art. It is not just a decoration, but also a work full of emotion and meaning.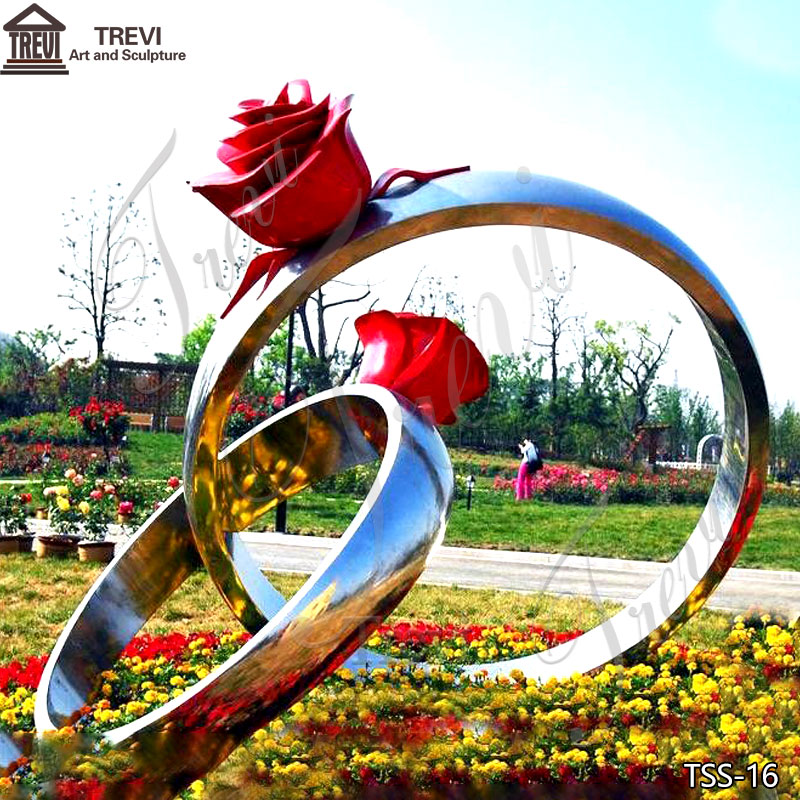 This deliberate design choice not only adds a layer of visual intrigue but also symbolizes the unity and complementarity of the two intertwined elements. The careful attention to detail and thoughtful craftsmanship underscores the precision and artistry invested in creating this captivating stainless steel masterpiece.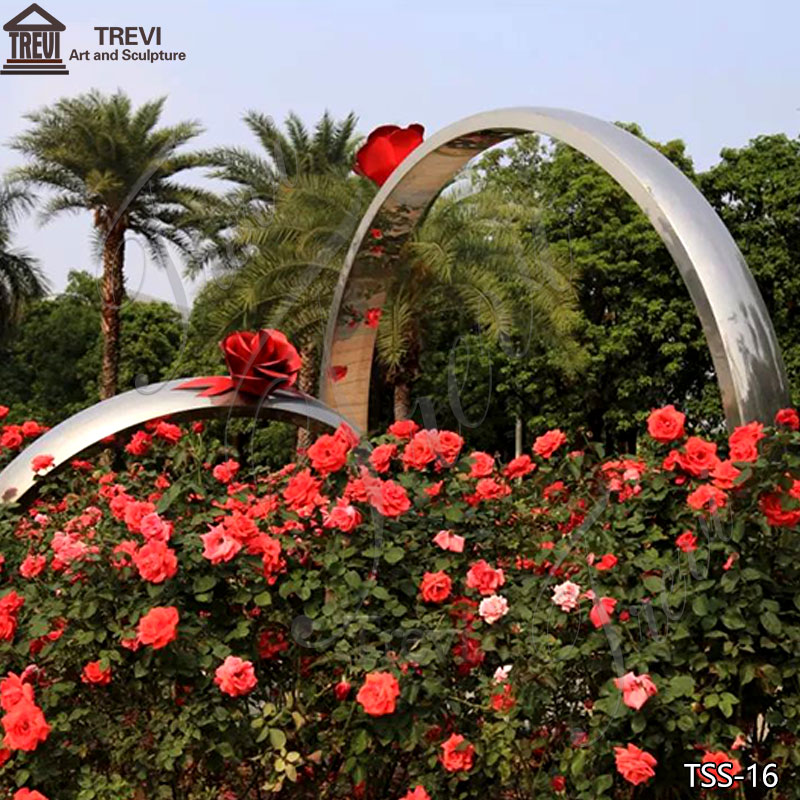 Rose Ring Sculpture Symbolizing Love
The design of this sculpture is inspired by people's yearning and pursuit of love. It expresses the beauty and eternity of love uniquely. It is not just a metal ring sculpture, but a work of art that symbolizes love and commitment. This large stainless steel rose ring sculpture is placed in places such as public spaces or parks and has become a landmark artwork. It attracted many people's eyes and attention and became a popular spot for people to take pictures.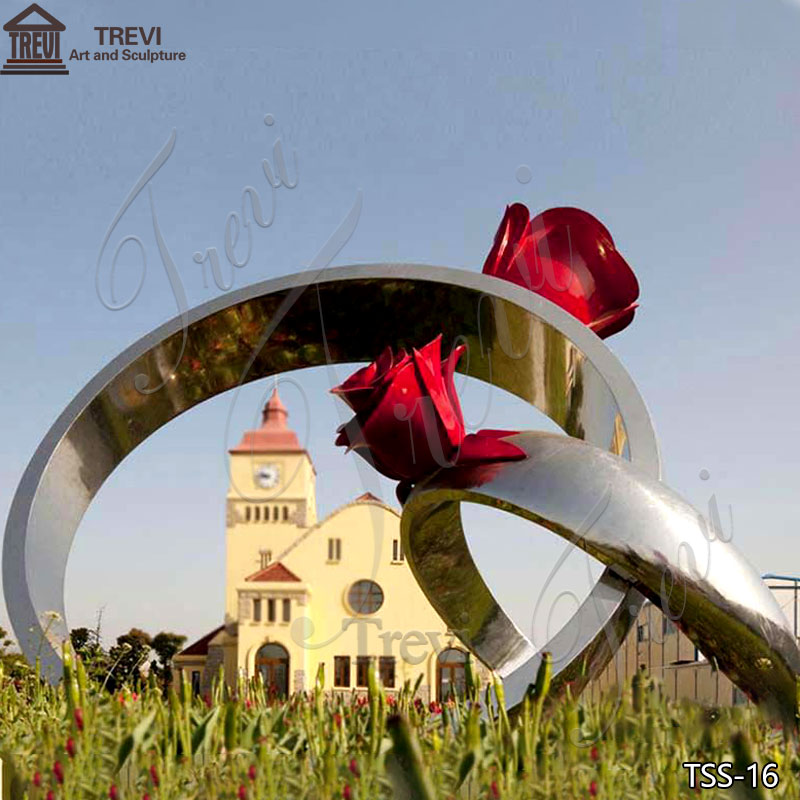 More Landmark Stainless Steel Sculptures
Trevi factory has successfully undertaken many projects involving large stainless steel sculptures, contributing to the creation of significant landmarks. With an extensive portfolio, we offer a diverse range of stainless steel sculptures, providing clients with a wide array of options to choose from for their projects.
Trevi Factory's Advantage
High-quality stainless steel materials: Trevi has always paid attention to the quality of stainless steel sculptures. We only chose the best stainless steel material to make the metal Pegasus sculpture. Three types of stainless steel are commonly used: 304/316 and 316L, boasting a sturdy, 2mm thickness that guarantees exceptional quality and long-lasting durability.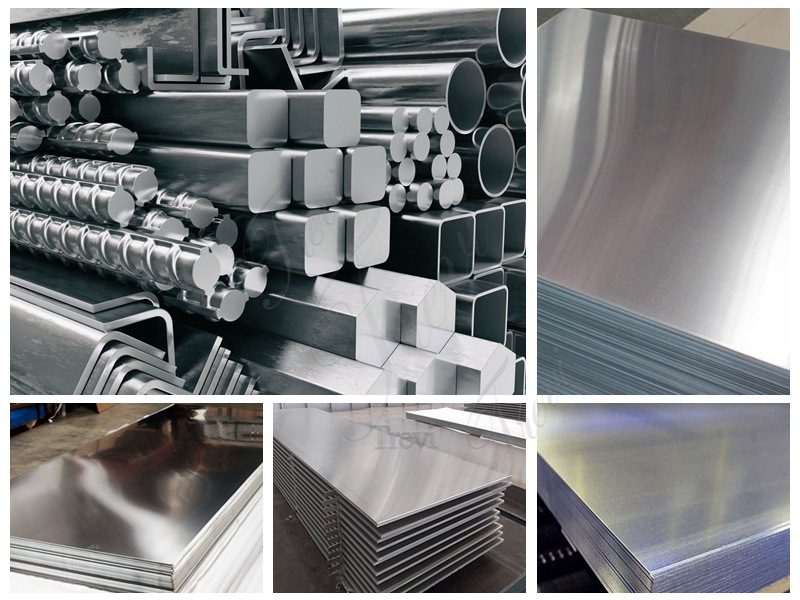 High degree of reproduction: The artist makes stainless steel sculptures with a very high degree of restoration. When a client asks for a famous stainless steel sculpture, he would first carefully study the sculpture, check the background of the sculpture, better understand the meaning of the sculpture, and then start making the sculpture.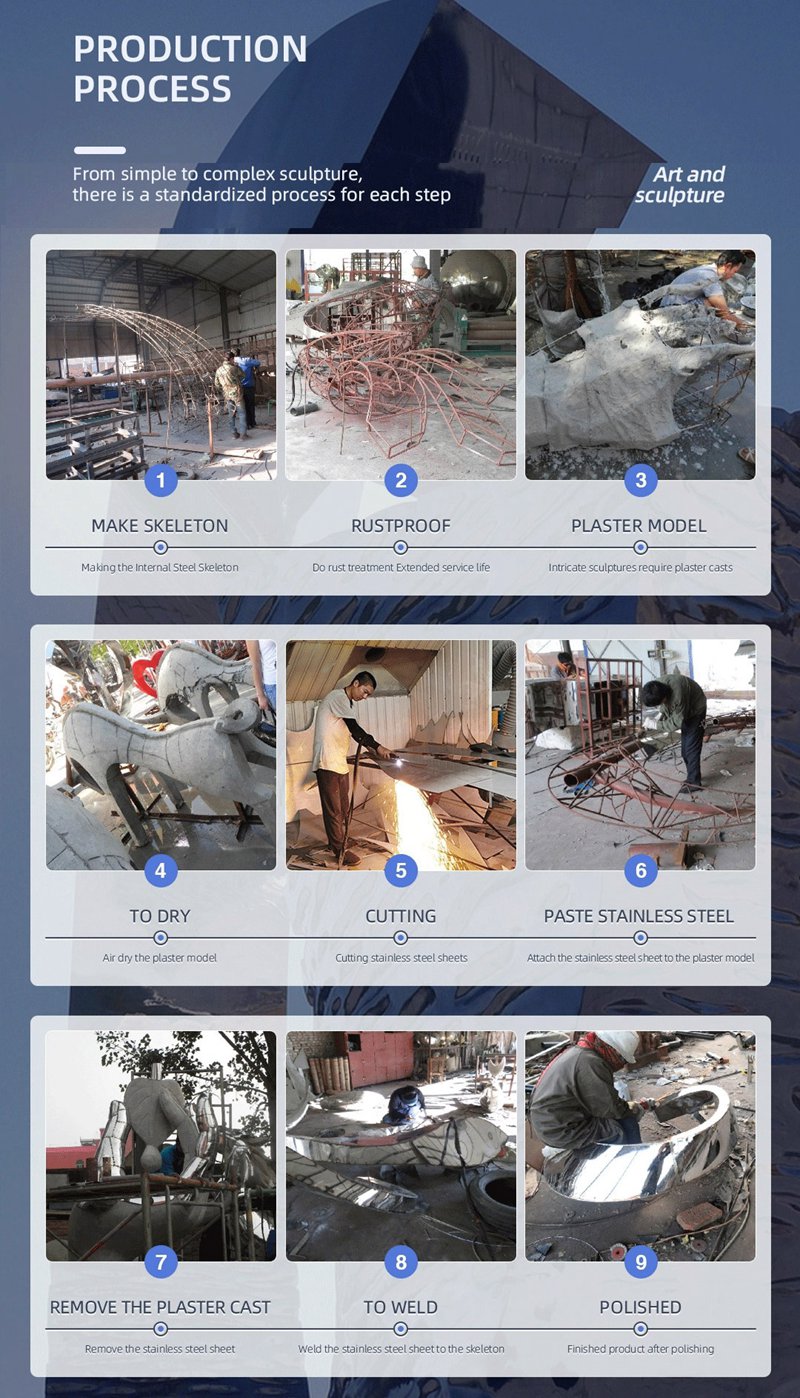 Safe Packaging and Transportation: We understand the importance of delivering this masterpiece to you in pristine condition. Our packaging experts ensure a secure and padded environment for the sculpture, while our shipping team coordinates every step for a hassle-free installation.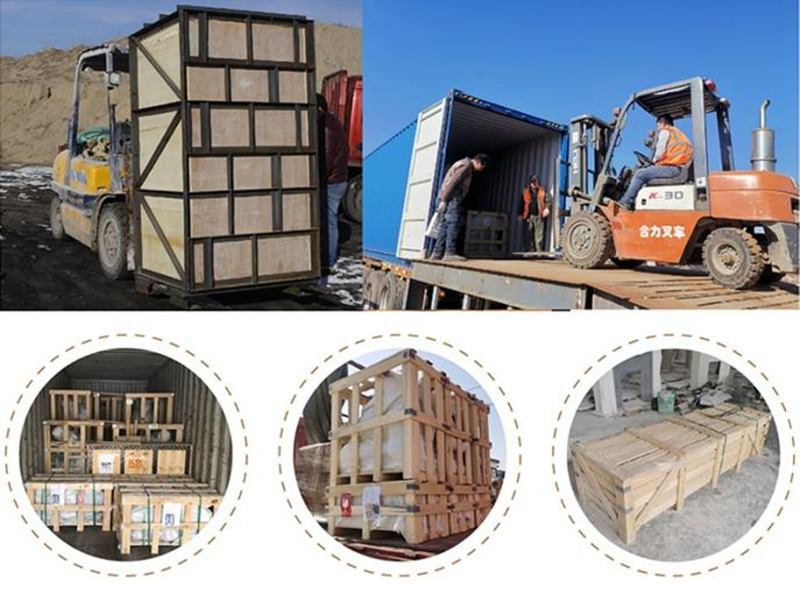 Installation team: Trevi provides installation guidance for stainless steel sculptures, and also has a professional installation team.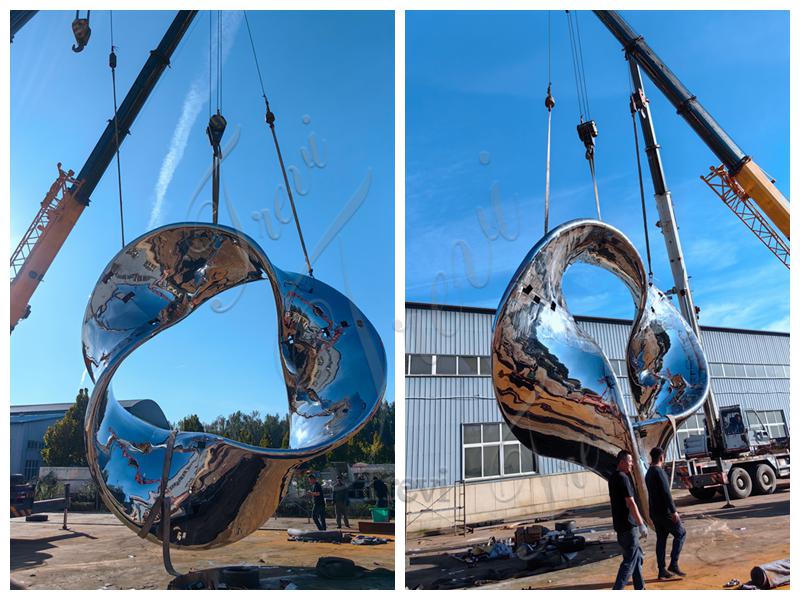 If you want to enhance the romantic atmosphere of your space, this metal ring sculpture is very suitable for you. If you have any other questions, please contact us. We have professional staff to serve you.