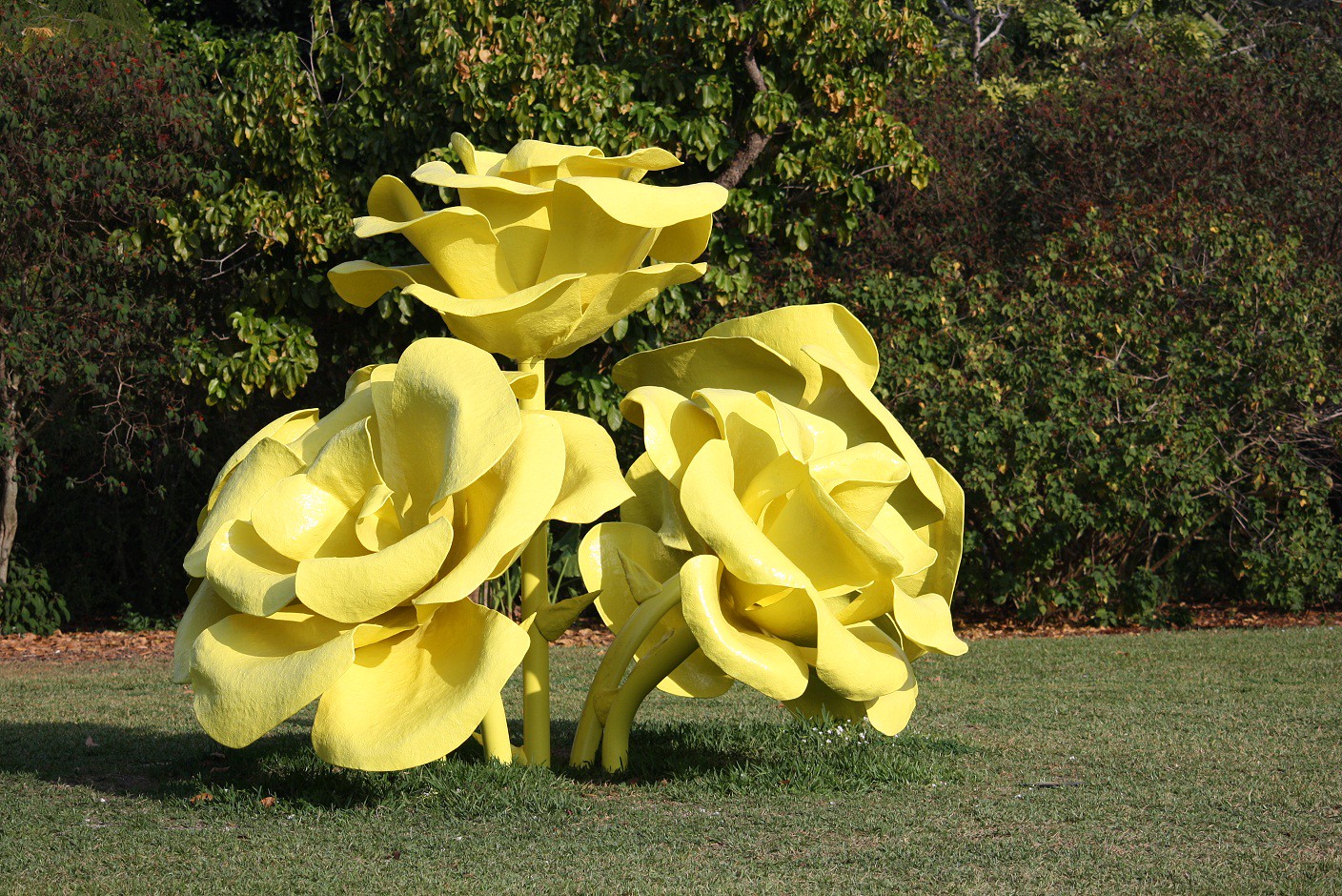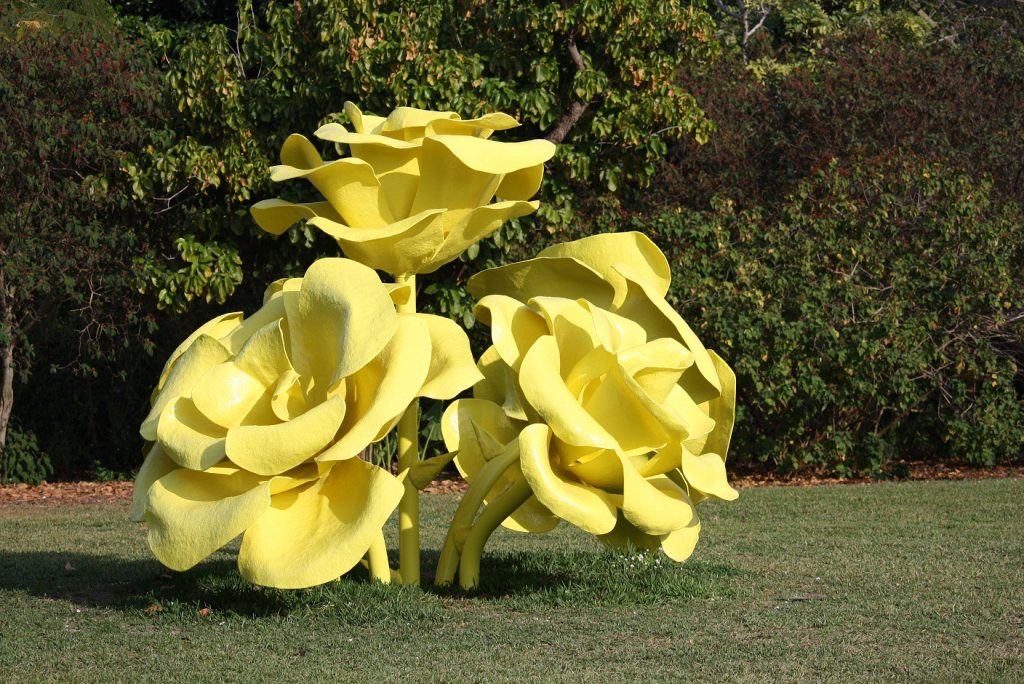 In recent years, we have discovered people's demand for stainless steel flower sculptures. Customers are always looking for outdoor garden decorations that can match modern aesthetics and life. Under people's unrestrained imagination and creativity, stainless steel flower sculptures just meet people's imagination and expectations for design and aesthetics.
If you are looking for stunning stainless steel outdoor sculptures, read on to learn more about their maintenance to help you prolong the life of your stainless steel flower sculptures.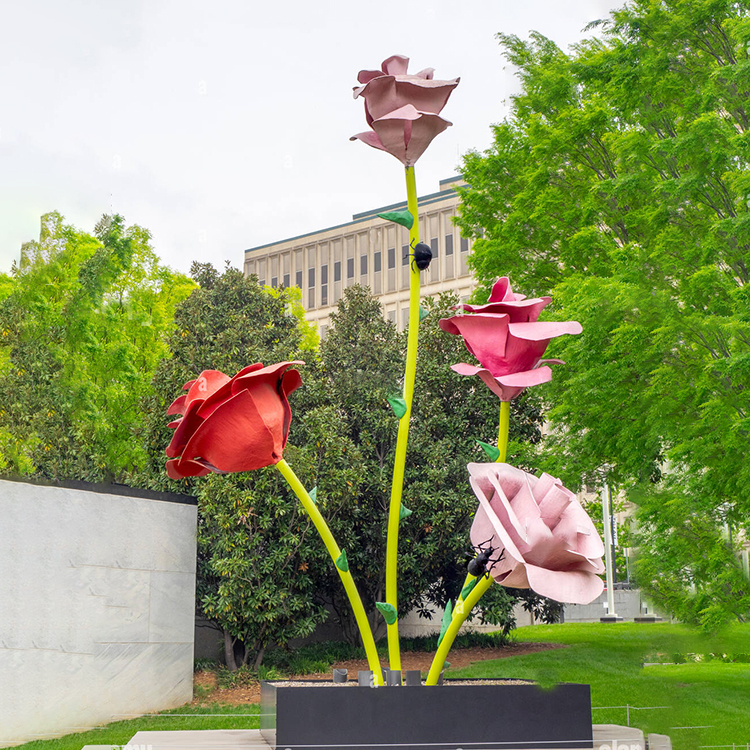 1. Select The Appropriate Stainless Steel Raw Material
Always choose the most suitable stainless steel raw material according to your application site. Normally, we recommend choosing #304 and #316 stainless steel raw materials. Their extremely high corrosion resistance will save you worry and effort when caring for your stainless steel flower sculptures.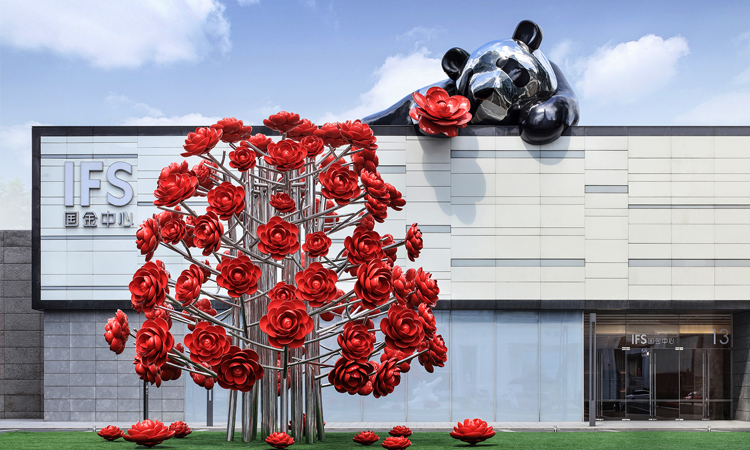 #304 is the most commonly used stainless steel raw material, it can handle most applicable scenarios. For customers without special needs, 304 stainless steel is sufficient.
But if you live in an environment with extreme temperatures, then choosing 316 is your best choice.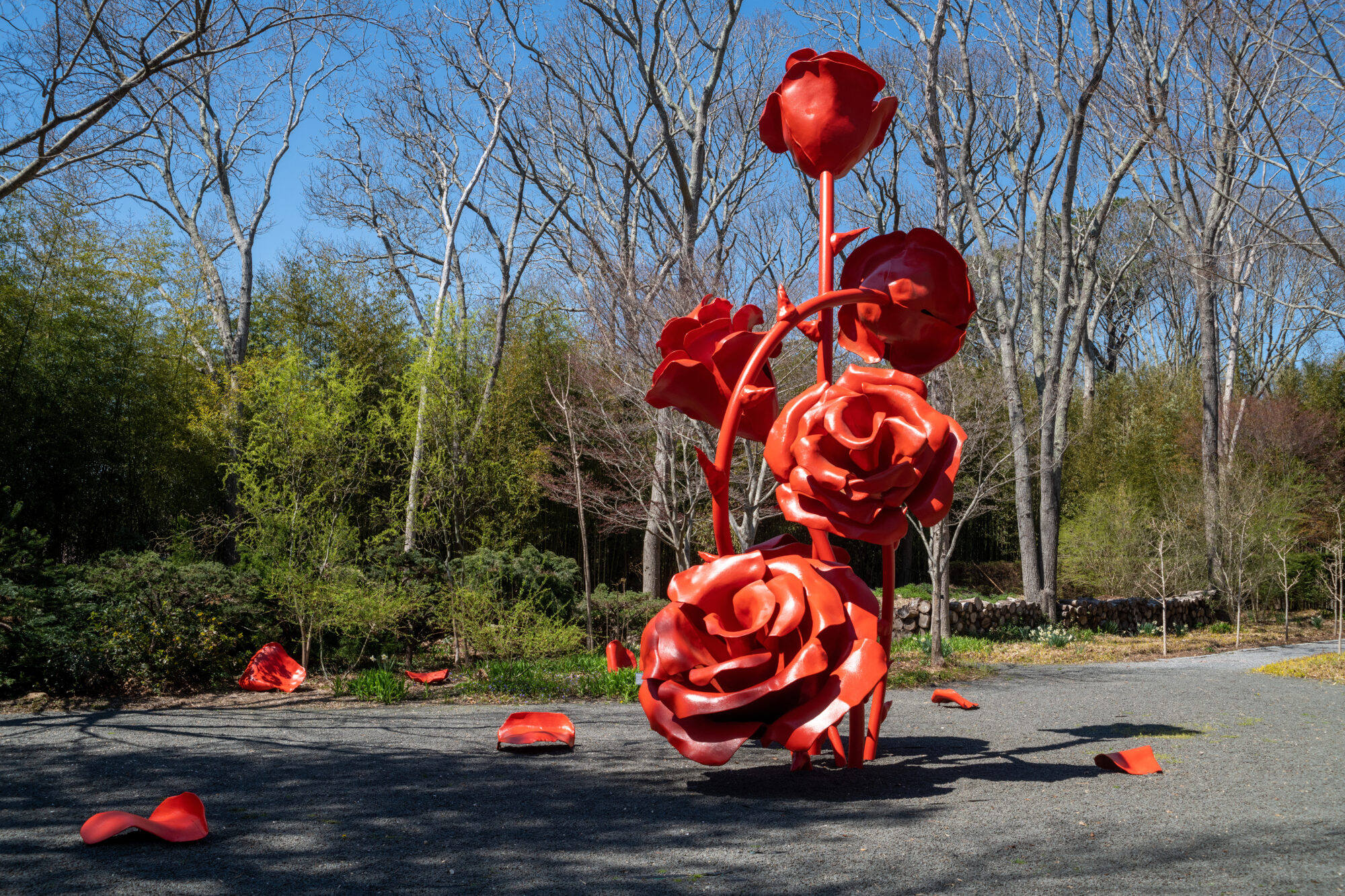 2. Regular Cleaning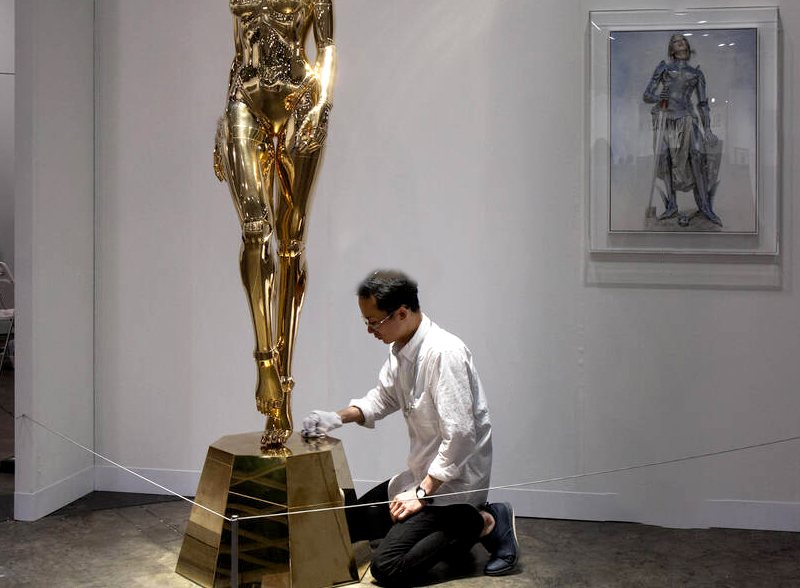 Get into the habit of cleaning the stainless steel sculpture regularly. Regularly cleaning the stainless steel flower sculpture to remove dirt, dust and other debris on the sculpture can keep the sculpture in its most glamorous side. You can use a mild soap or stainless steel cleaner and a soft cloth or sponge to keep your delicate flowers looking fresh without damaging them.
3. The Sculpture is Protected From Harsh Environments
If your stainless steel flower sculpture is placed outside, it is important to protect it from harsh weather conditions. When you buy stainless steel sculptures, you can ask the merchant to apply a protective coating or wax specially designed for stainless steel to form a barrier against moisture, UV rays, and other environmental factors. They can protect the color of the stainless steel flower sculpture from fading to a certain extent.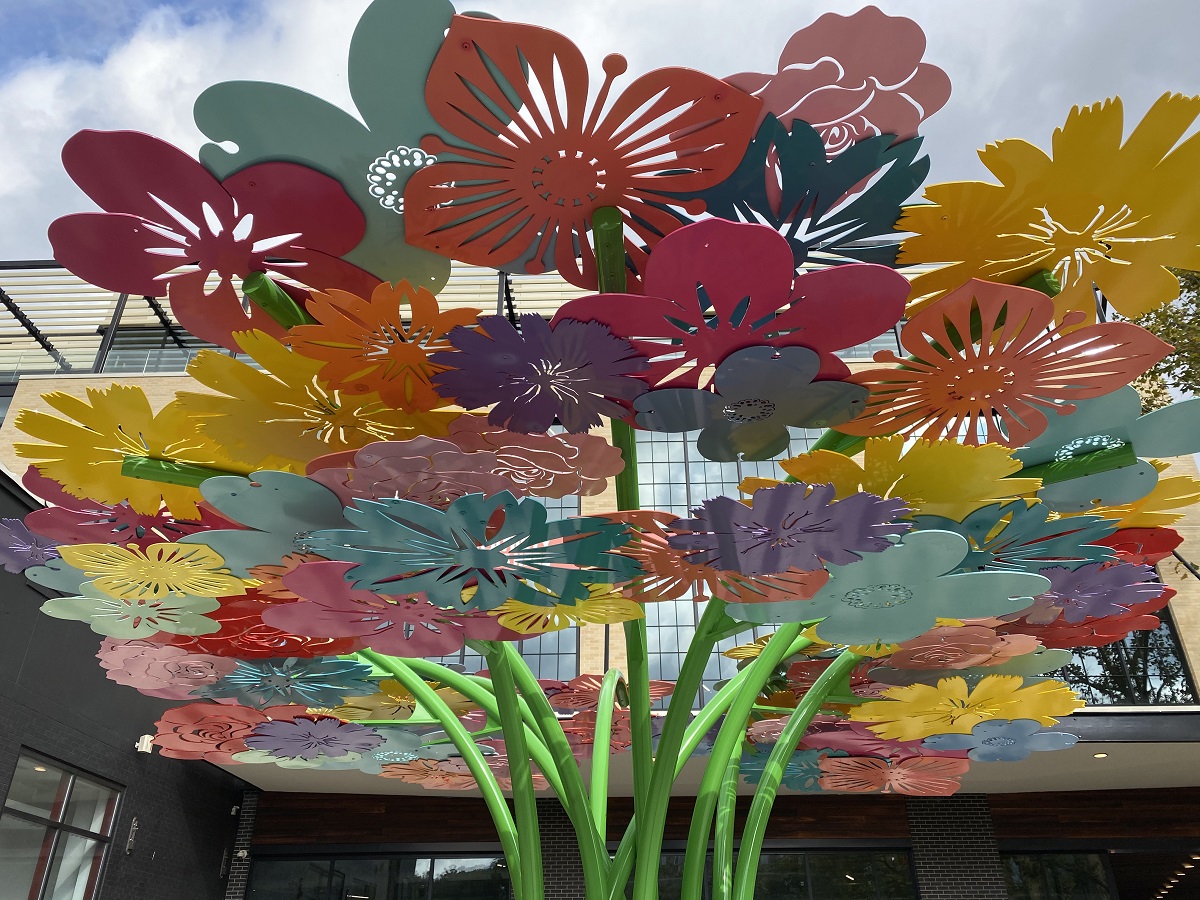 4. Periodic Inspection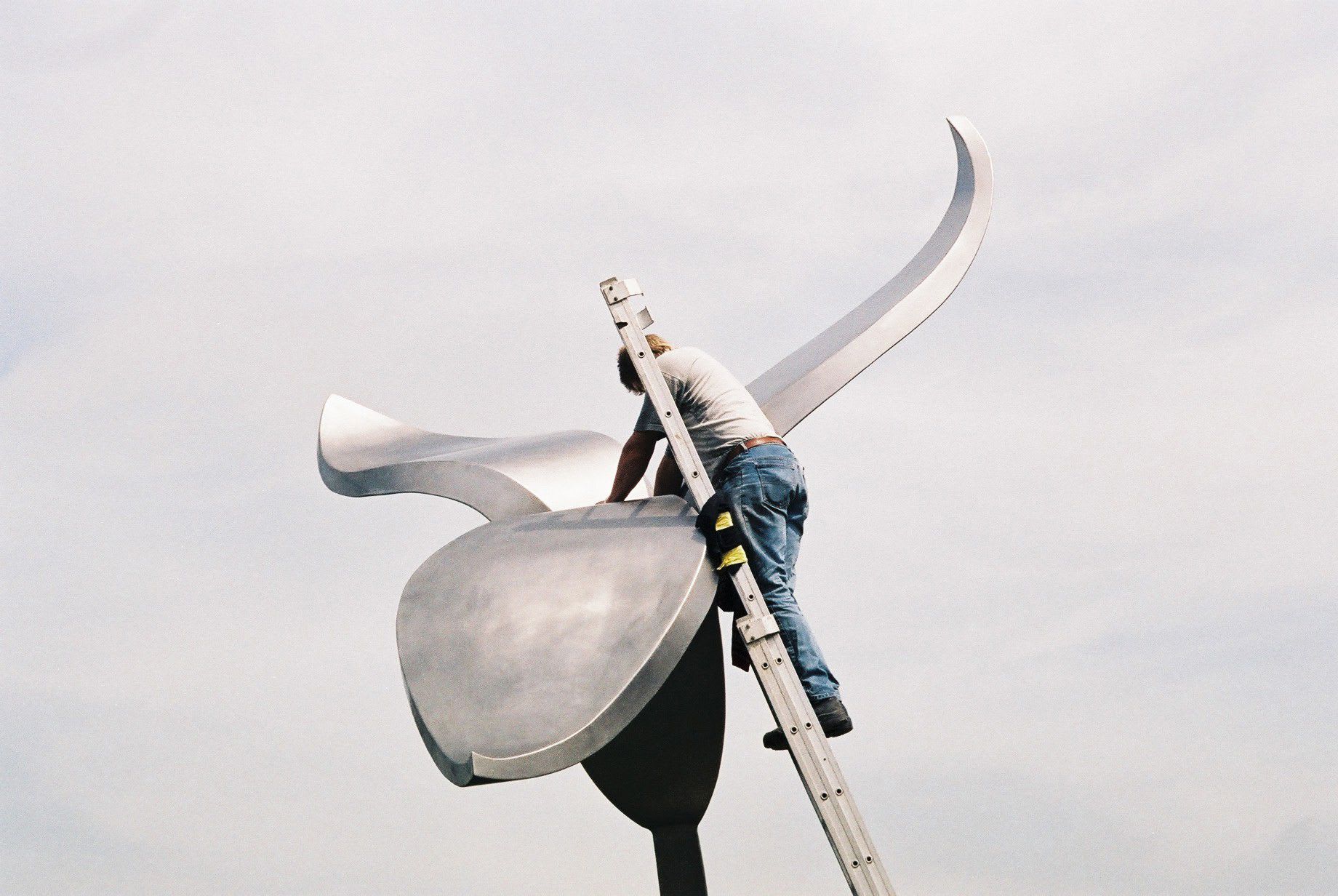 Just like we humans need to check our bodies regularly, stainless steel flower sculptures also need regular inspections. Inspect the sculpture regularly for any signs of damage, such as scratches, dents, or loose components. Address any issues that may arise in a timely manner to prevent further deterioration and ensure the longevity of the sculpture.
5. Ensure Correct Installation:
Stainless steel flower sculptures must be adequately secured in place by ground anchors or concrete pads. This prevents the sculpture from collapsing due to loss of stability. Moreover, repeated maintenance and installation will also damage the components of the sculpture and shorten the service life of the sculpture.
Typically, when purchasing a stainless steel flower sculpture, it is advisable to request professional installation guidance from the vendor, which may include installation manuals, instructional videos, and related resources. Alternatively, you can engage a local professional installation team for assistance. With their expertise, your sculpture is bound to be installed successfully!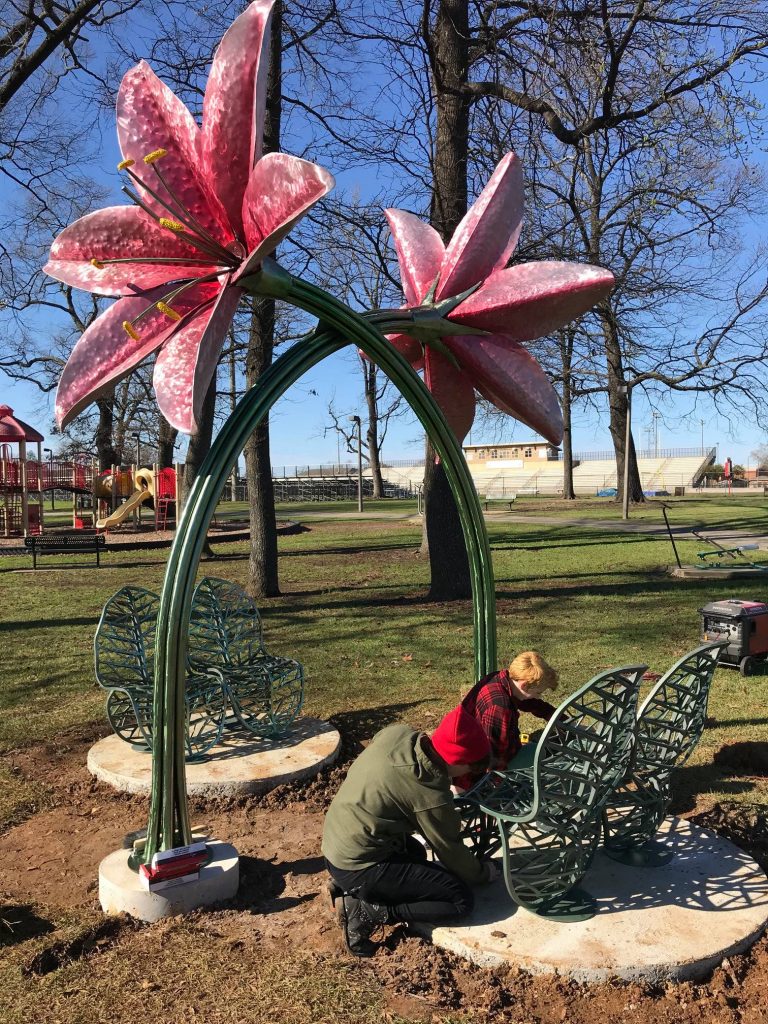 Prevention is better than cure. It is recommended that you learn more about the maintenance methods of stainless steel flower sculptures from the very beginning, develop the habit of caring and try to maintain it. Self-maintenance is always an investment compared to the money spent on repairs or unnecessary replacements.