Product Details:
This life-size football player statue was cast by artisans at the Trevi factory. The statue depicts a strong young man in a sports suit playing football at full force. The whole statue conveys positive energy to us. You could place it in outdoor places such as squares, gardens, parks, communities, etc., or you could place it in indoor gymnasiums, or other sports venues. The use of high-quality bronze material enables it to be kept outdoors for hundreds of years without damage.
Why is It So Realistic?
The bronze figure sculptures made by Trevi are often lifelike and are very popular among customers. This is because the craftsmen at the Trevi factory are highly skilled and meticulous in their workmanship. Although lost wax casting requires 33 processes, the masters of our corresponding departments treat every production step with rigor. For example, our welding masters use a combination of spot welding and full welding when welding, and strive to perfectly present the joints of each part. At the same time, in the production process, it is constantly compared with the original image, and corresponding revisions are made in time. All of these allow our statutes to have good quality assurance.
More Options:
Trevi has many other types of bronze sports statues for sale. For example, bronze Michael Jordan statues, bronze golf player statues, bronze basketball player statues, bronze baseball player statues, etc. These statues all show the spirit of players. You would be amazed if you see these statues. Of course, we also offer customized services for you. You could choose to customize the statue of your favorite sports star, or you could change the face of the statue to your relatives, friends or family, or yourself. Our designers and workers would meet all your reasonable needs.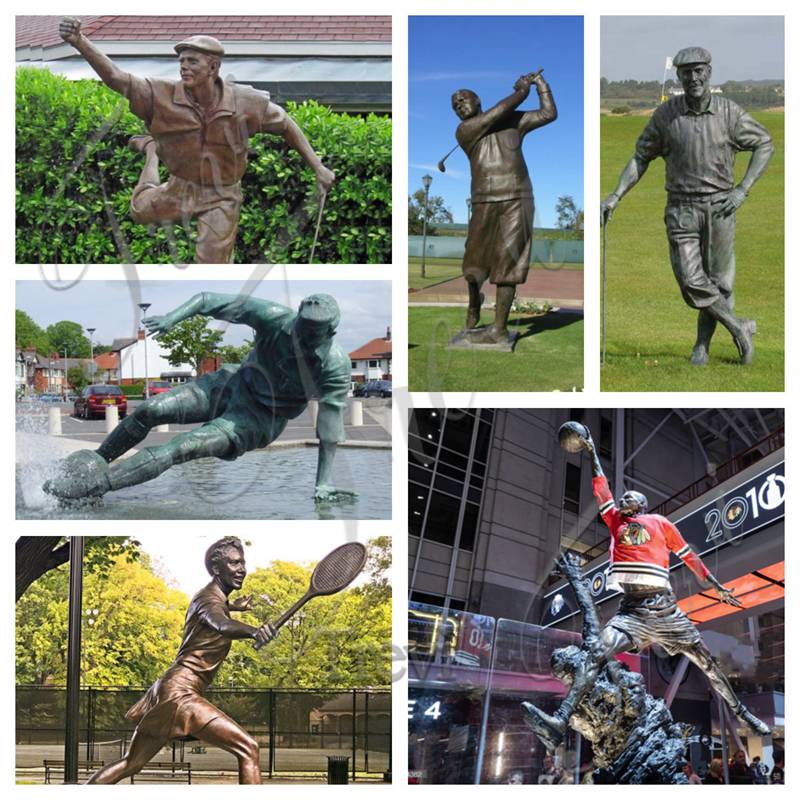 Factory Price Guarantee:
Trevi is a factory dedicated to statue production. Our production workshop has a clear division, and each department has artisans in the corresponding field. Therefore, whether it is the selection of raw materials or the production of statues, packaging, transportation, etc. are all done by the workers in our factory. There are no middlemen in the whole process. Therefore, we would consider the interests of customers more in the case of considering the production cost and giving you the factory price.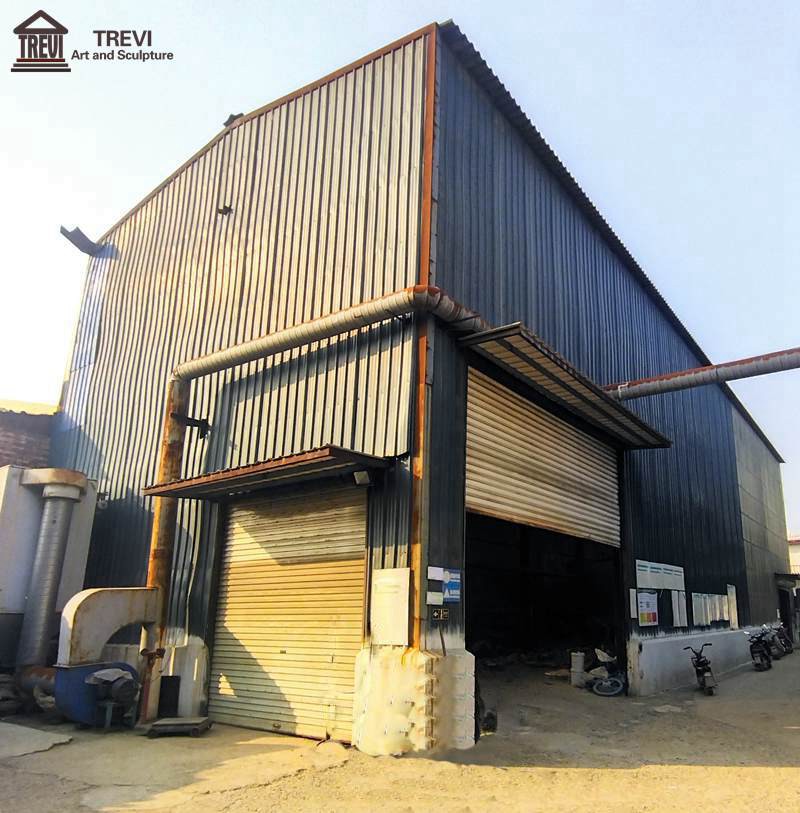 Trevi factory not only provides you with high-quality statues but also provides you thoughtful services. So, if you are interested in the life-size football player statue, please feel free to contact us.