Dove of Peace Introduction:
The famous bronze dove of peace sculpture symbolizing peace has become a landmark. It has become a must-see point when people travel.
It was designed by Juan Soriano, an architectural artist known as the "Mozart of Painting." He is one of the most popular Mexicould artists of the 20th century.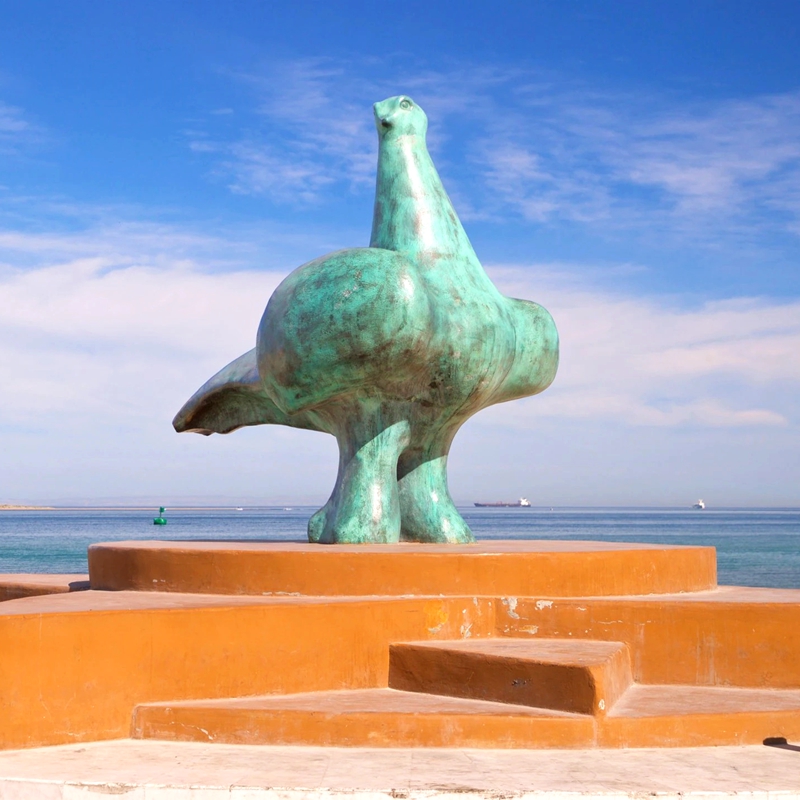 Sculpture Description:
The Bronze dove of peace sculpture is characterized by a plump body. Its characteristics and shape are very suitable for open outdoor decoration. Imagine giant doves of peace standing on the boardwalk overlooking the Gulf of California. In this situation, it is very suitable to take a photo standing next to the large peace dove sculpture artwork. The photo has a scenic water backdrop. This scene is so romantic that people yearn for it.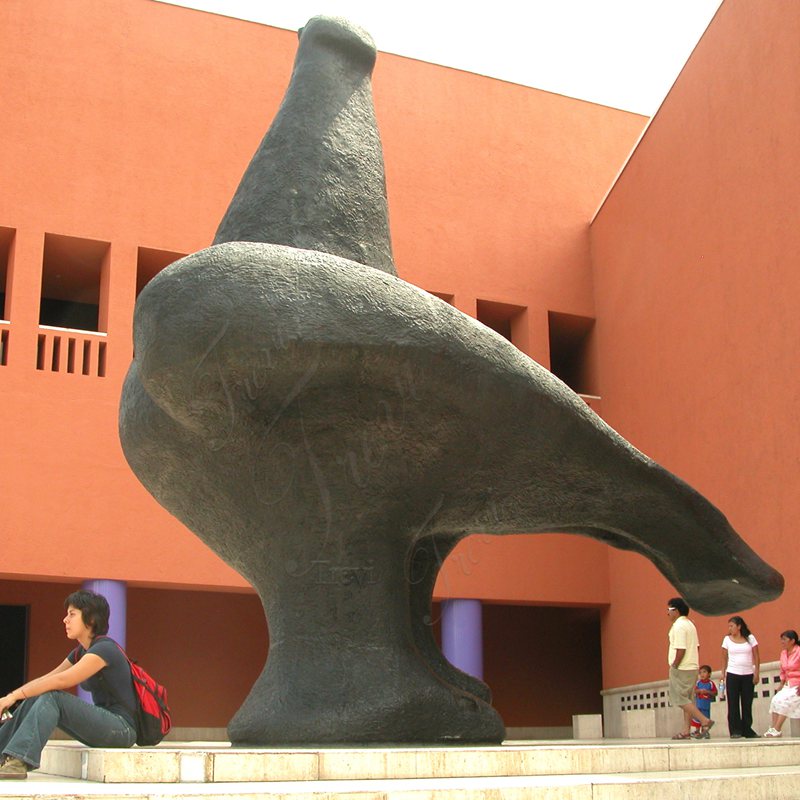 Customized Service:
Some friends who like this dove of peace sculpture may want a small-scale sculpture, which could be placed in an art gallery or made into other small decorations. As a professional bronze sculpture supplier, we could certainly meet this demand. Not only that, but we could also provide you with other creative ideas and combine them with your own ideas to realize them on bronze sculptures. In this way, each sculpture becomes unique because of your participation.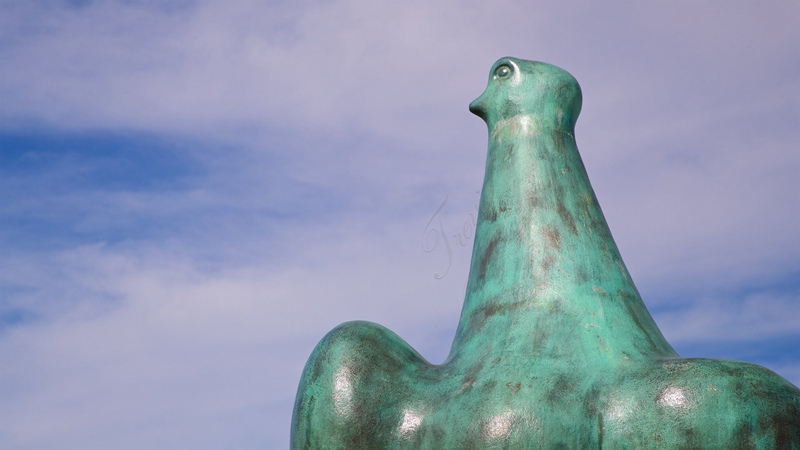 Our Advantages:
Trevi specializes in creative sculpture in bronze. Here, you would find countless creative ideas that you couldn't imagine being embodied in the material of bronze. What's more, we have original sculptures as well as reproductions of sculptures by various artists for you.
Our sculpture artists not only have their own sculpture styles, but also could master the sculpture styles of different artists. Bronze sculpture would bloom infinite creativity under the hands of our foundry artists.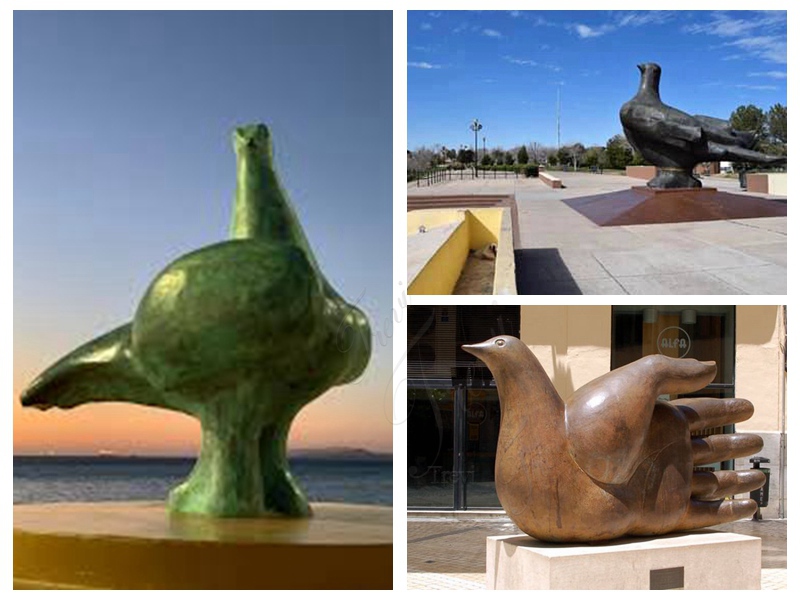 At the bottom of the page is our contact information. Welcome to consult us for more information about bronze dove of peace sculpture.