When natural landscapes extra large outdoor sculptures are combined with art, we could see the ingenious work of nature and witness the ingenuity of mankind at the same time. This extra-large outdoor sculpture is made of stainless steel! These high-quality materials could keep the sculpture to witness the change of times!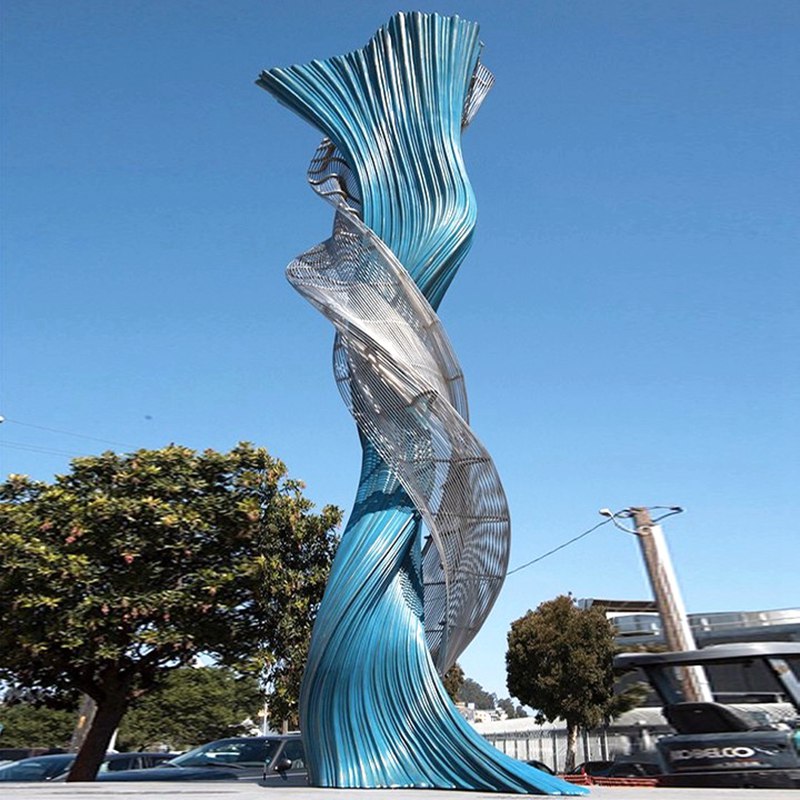 Introduce the Islais Sculpture:
Islais by Clif Garten Studio is an artwork that is inspired by the history and landscape of Bayview Gateway and Islais Creek. The extra large outdoor sculpture is made of blue polychrome bronze with a stainless steel wrap, referencing the shape of the estuary with its different outlets before Islais Creek became a single channel! So when we see the sculpture, we could feel clearly that the gesture and form are iconic yet formal and free, solid and transparent!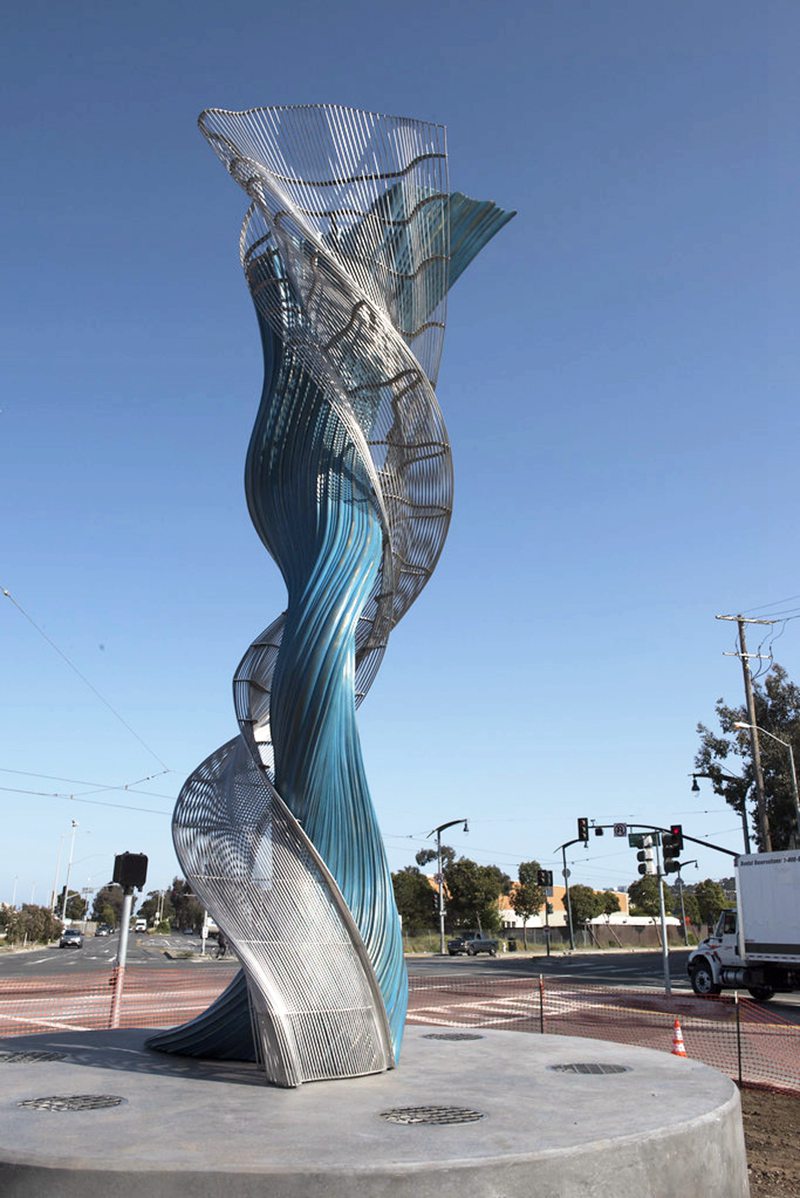 Restore it to Put it Where You Want:
China has a history of about 5,000 years, so we treasure traces of history. When our team first noticed this sculpture, we were fascinated by it. So our designers and masters have researched this design thoroughly for a long time, to keep the metal art sculpture durable and stable! Until now, our factory has held very mature technology and experience to maintain a high level of similarity! If you like this design, we can restore one for you right now!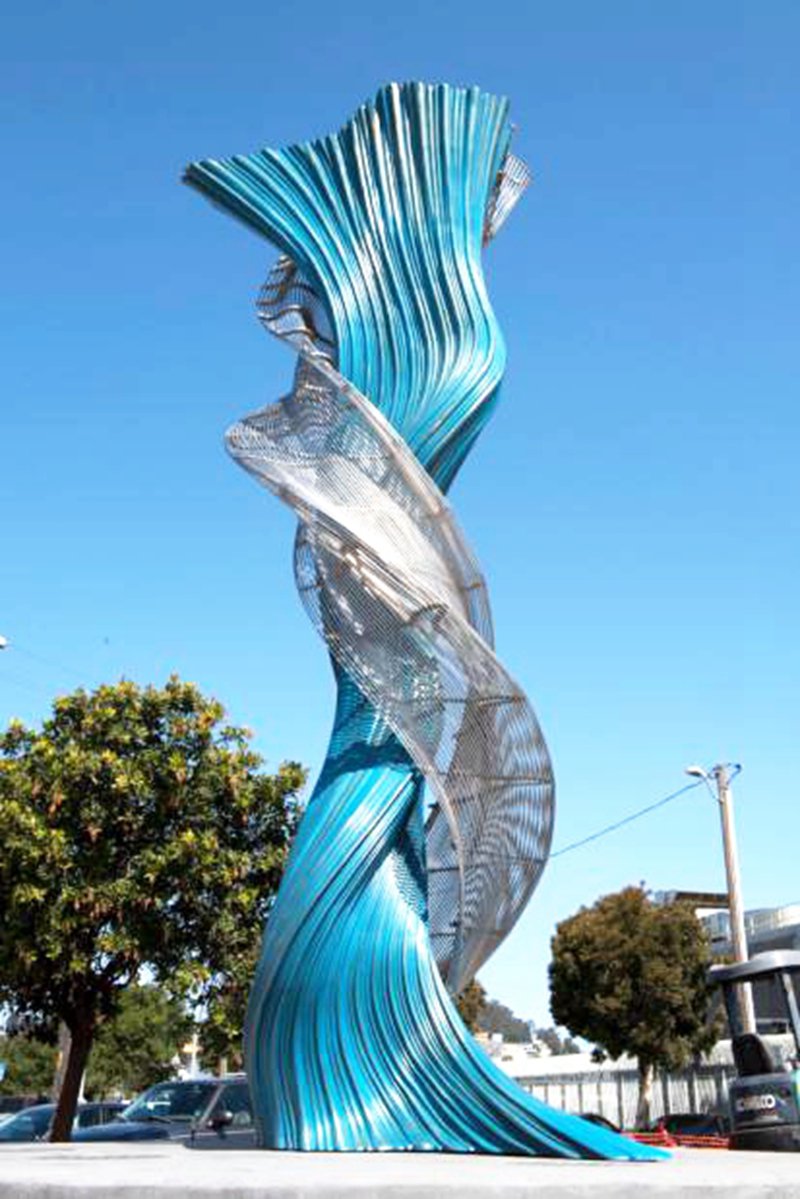 Trevi Gives More Details:
The beautiful surface of this large stainless steel sculpture also needs a solid internal skeleton! This sculpture has a large size and its whole body is made of metal, so it's very heavy on its own! In order to keep this sculpture firmly in a large public space, our factory would weld A solid stainless steel skeleton as support first, and then the master would weld the exterior structure to the skeleton bit by bit! It really would need many time and energy of our masters. But providing the best quality sculptures to make our clients satisfied is our factory's wish!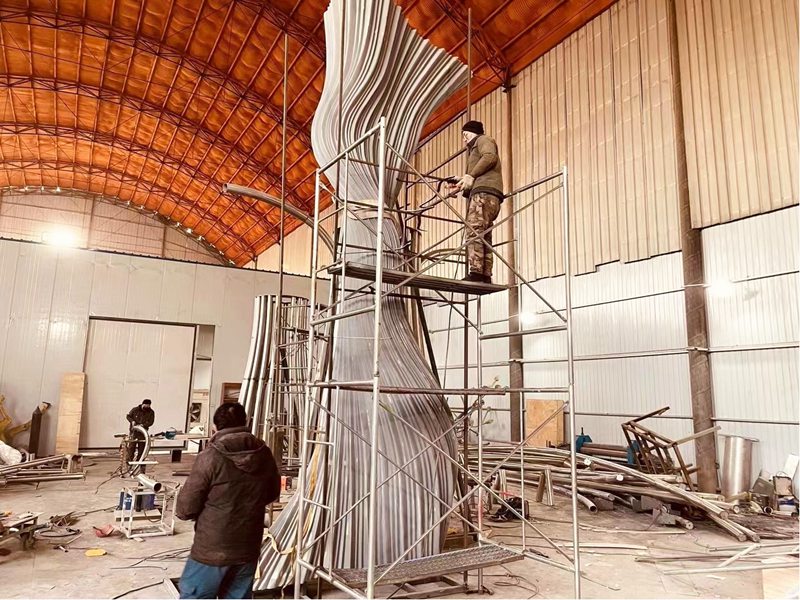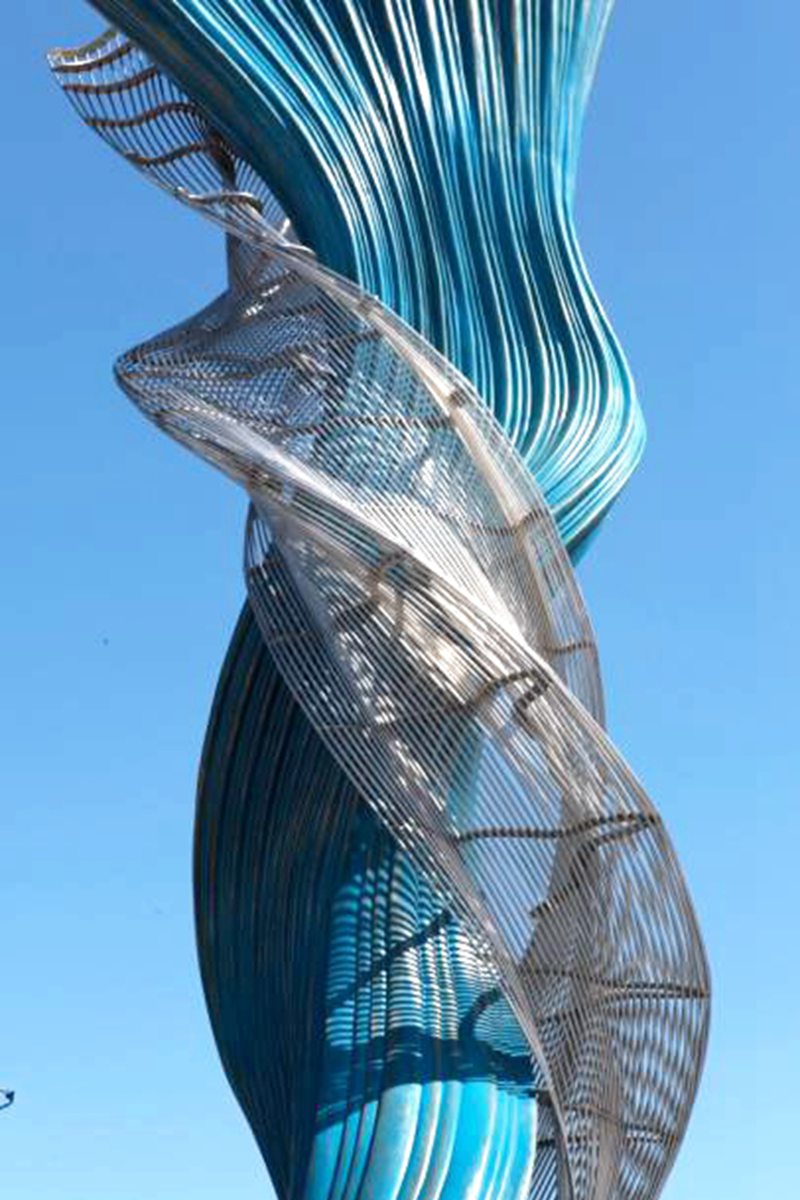 Trevi could Customize for Your Size:
Our factory always customizes sculptures based on customer's needs and requirements! If you love this design and the meaning it has, but maybe have not enough space to put it, it's no problem, friend! We have professional designers who could suggest you a suitable and proportional size to match your home! Maybe its size is not the same as the original one, but it still looks great and you can more realistically perceive the change of the years!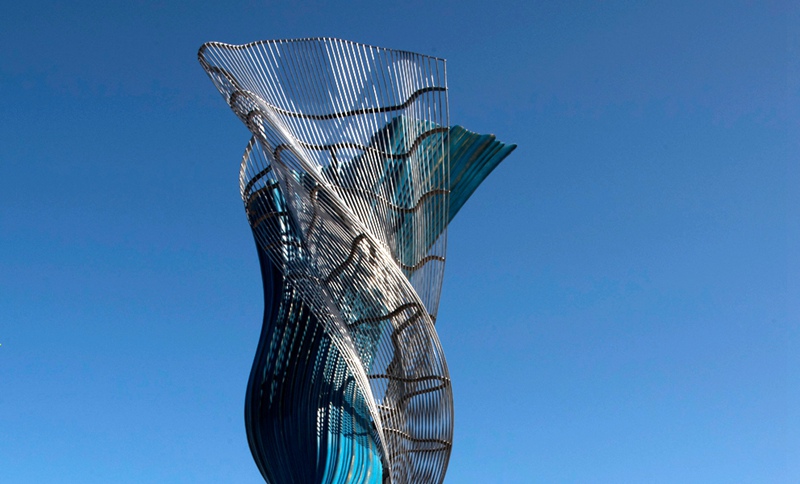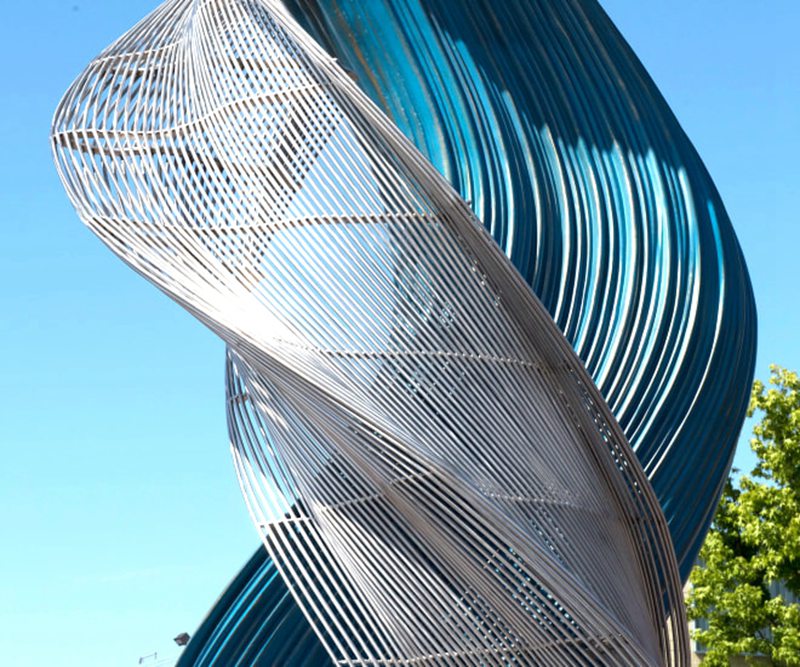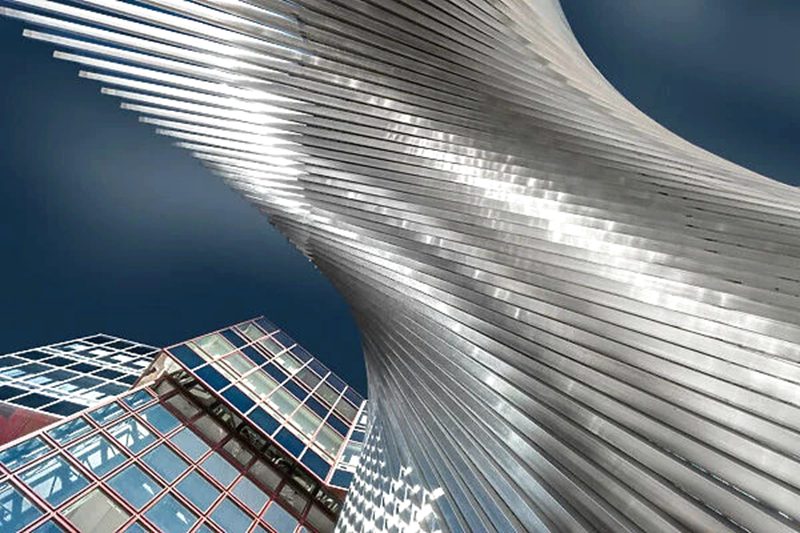 If you like this extra large stainless steel sculpture and want it to decorate your home or your city, please contact us immediately! We're always here and ready to produce this sculpture for you!