Description of Large Modern Outdoor Sculpture:
This large modern outdoor sculpture fits the aesthetics of modern people. Its size and shape could echo the modern architecture outdoors. The silver-white shape and unique design make this extraordinary outdoor stainless steel sculpture. The hollowed-out stainless steel wire adds a sense of lightness and technology to the sculpture. And the gourd-shaped design is like a lantern. The unique design brings us a pleasant mood.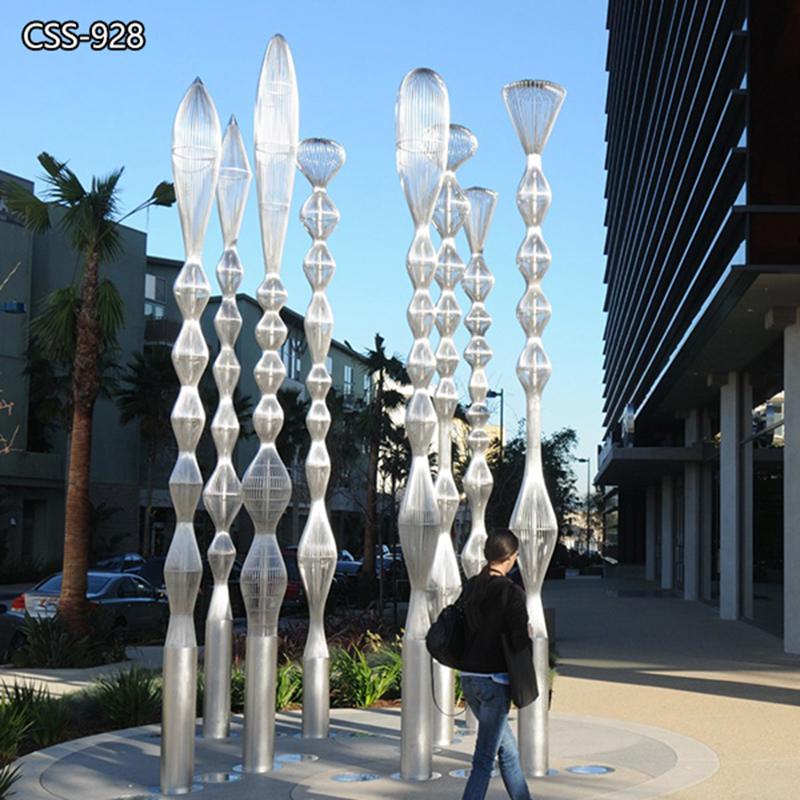 Delicate Casting Process:
One of the most attractive aspects of a large modern outdoor sculpture is its novel design. Our stainless steel outdoor sculptures Sea Spires do just that. Not only is it unique in design, but the details are also quite good. Whether it is a thin stainless steel wire or a whole piece of stainless steel, we weld it very tightly. The design of each part is connected smoothly and seamlessly, making this sculpture more delicate.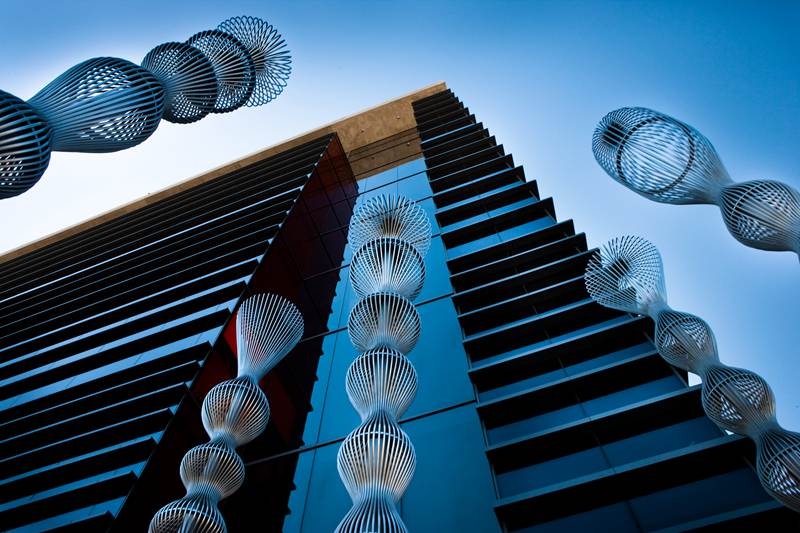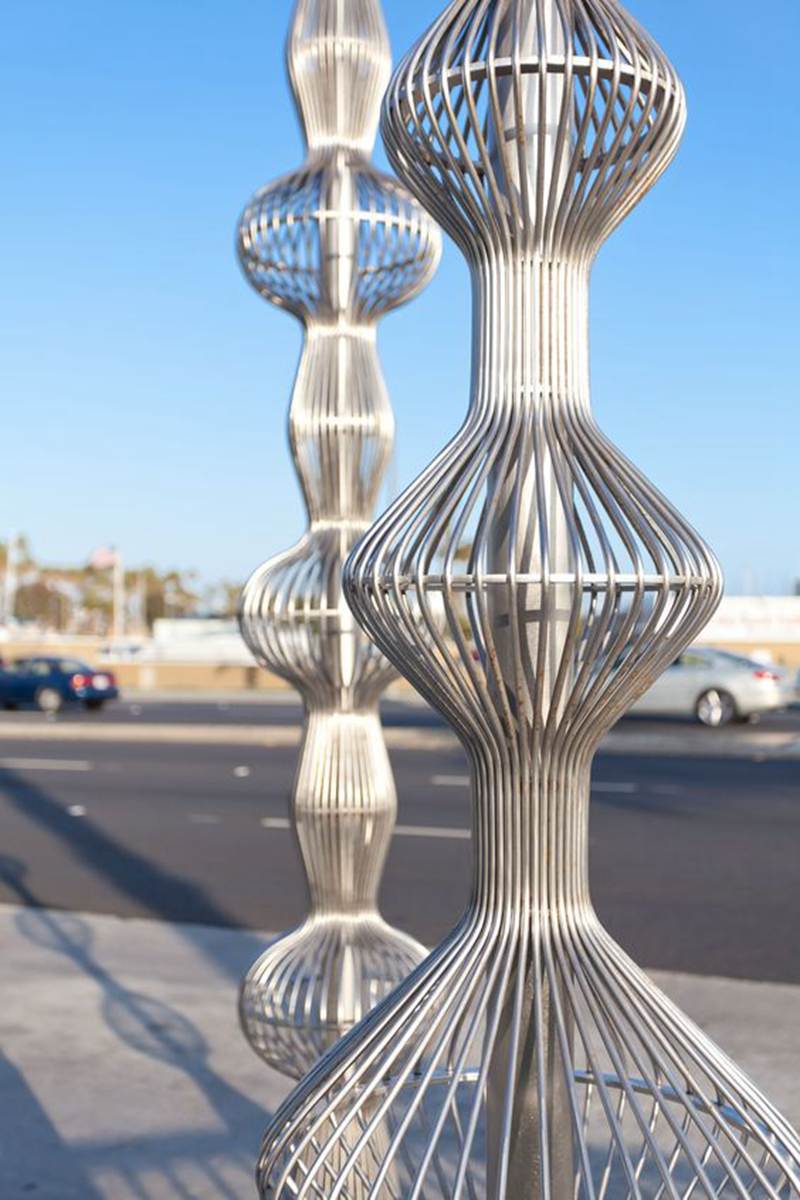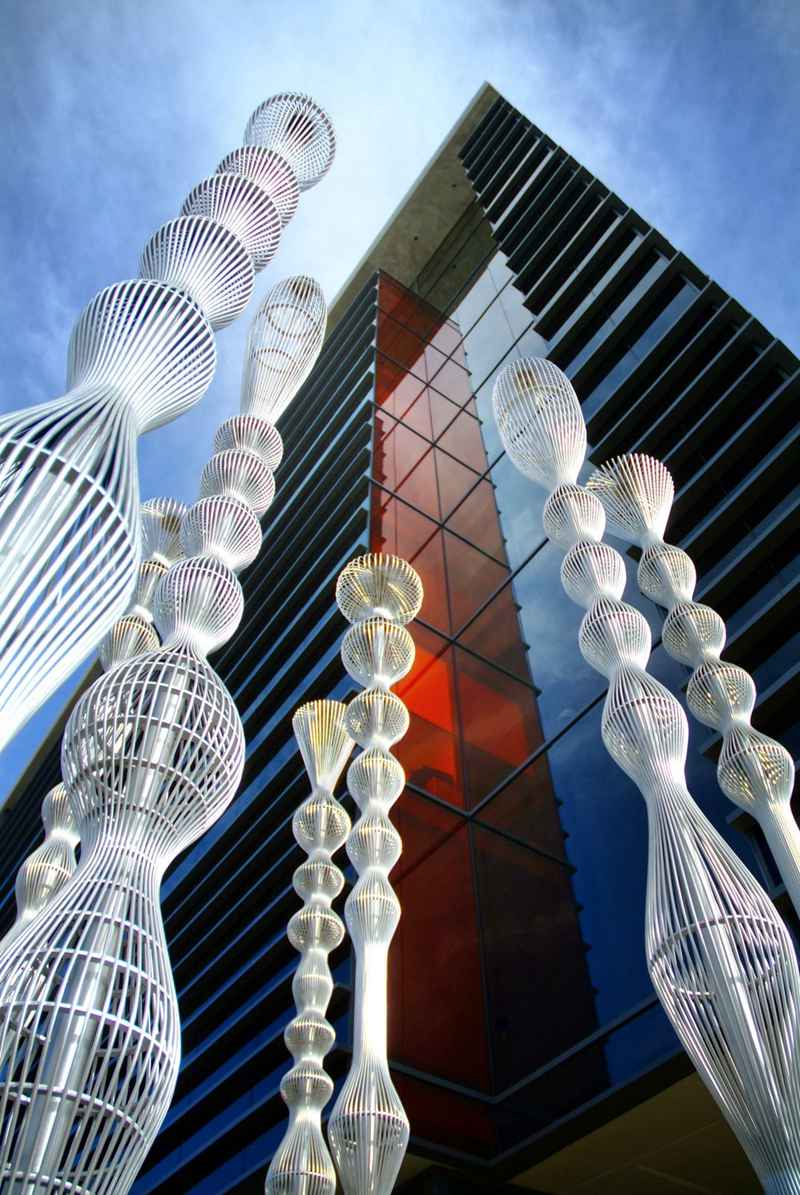 Lighting Effect:
At midnight, the whole city is immersed in a brightly lit atmosphere. At this time, the stainless steel lighting sculptures on the street began to light up bit by bit, bringing a different light to our city. Blue light, purple light, yellow light, and different colors "dress up" the world more full of life.
Trevi, as a professional stainless steel sculpture supplier, could also provide customization services for you. Rich production experience and a mature team are at your service. You could contact us through the links below or on the right side of the screen. Our staff is always at your service.