Representing purity and romance, the white wedding gazebo is a must-have decoration when people get married. Under the witness of the beautiful wedding gazebo, the newlyweds would start their own happy and happy life.
Trevi is a factory specializing in marble gazebos. We have made exquisite wedding gazebos in different styles for various wedding venues.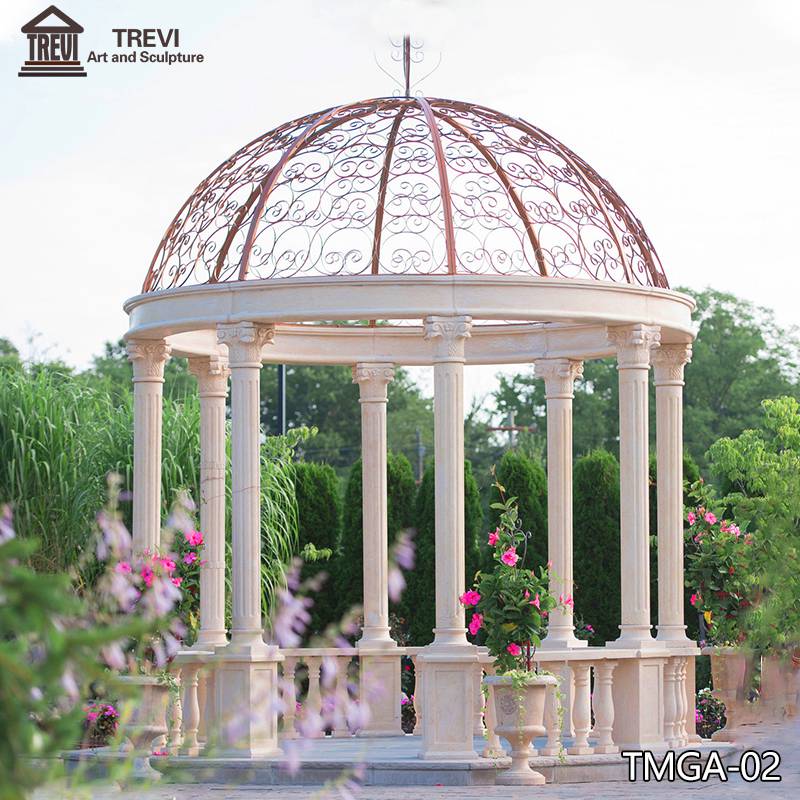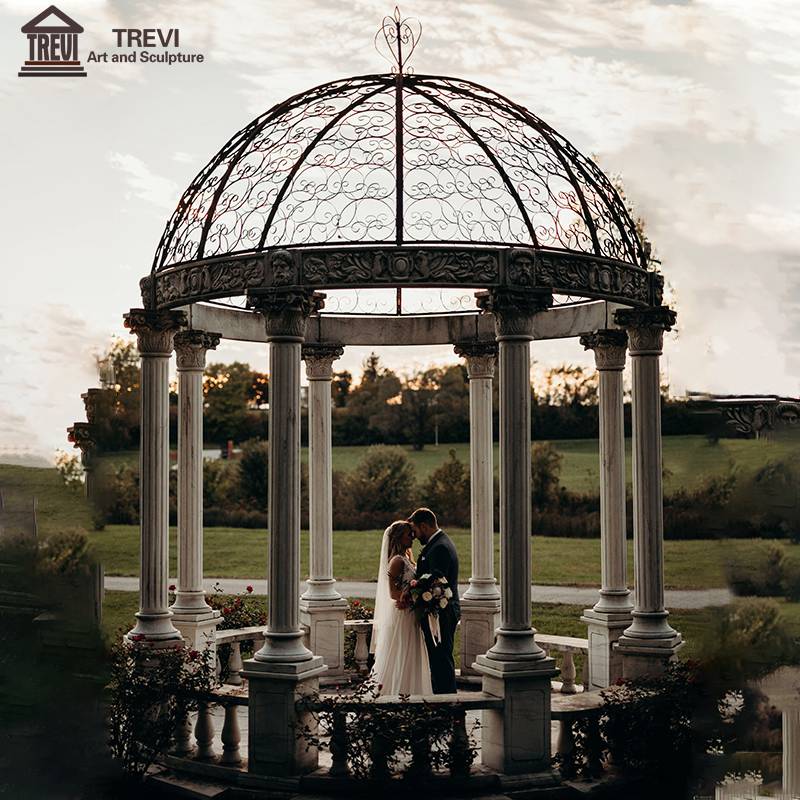 Details of Wedding Gazebo:
Trevi uses natural marble to make wedding gazebos for sale to guarantee the beauty and quality of the gazebo.
No matter what color the marble is, we are very careful in the details to ensure the exquisiteness and high quality of the gazebo.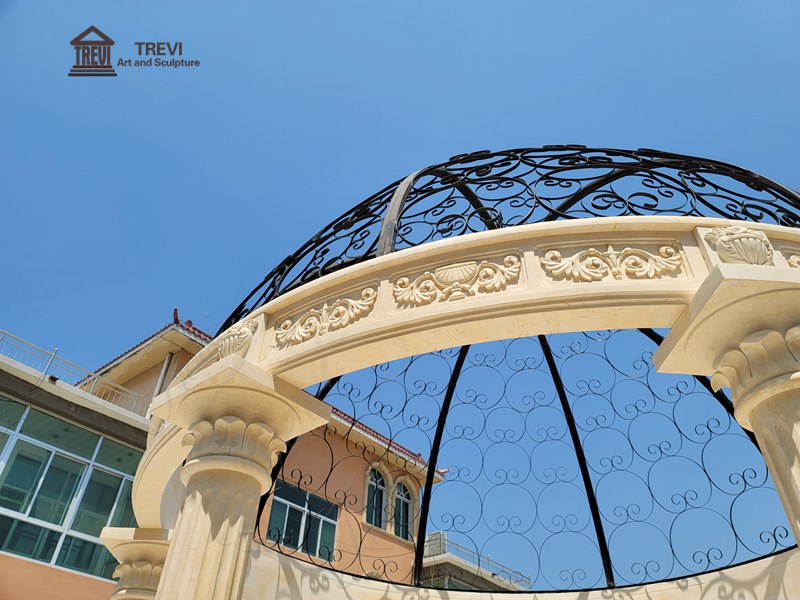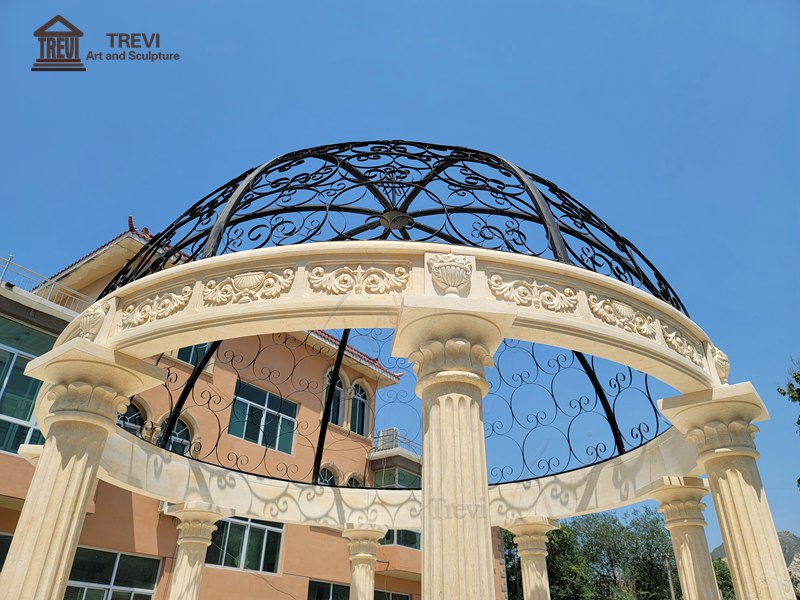 Hand-carved could highlight the elegant temperament of the gazebo, and inject romance and happiness into the wedding gazebo.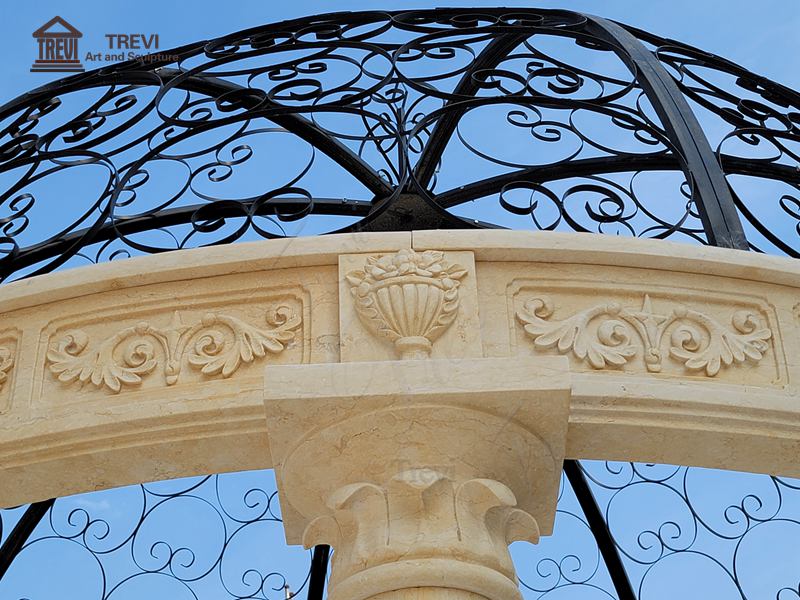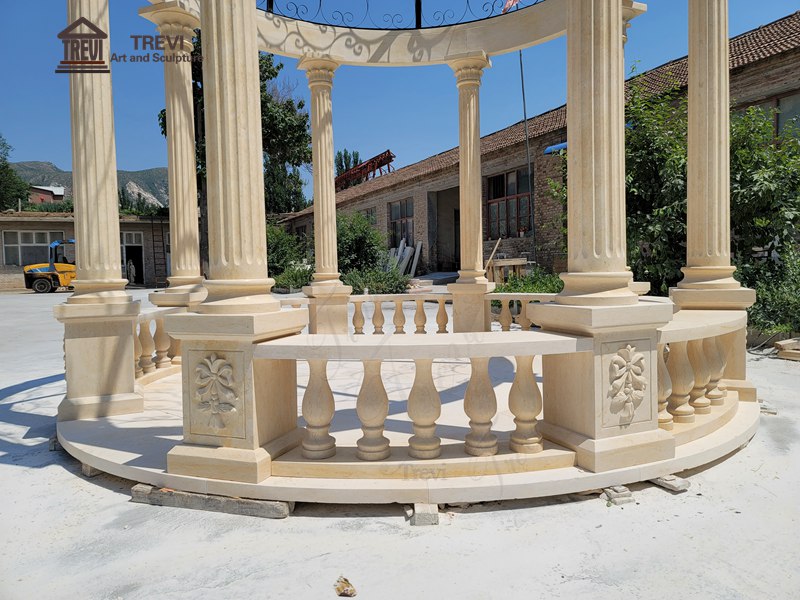 Popular Wedding Gazebo Styles:
Common wedding gazebos are white, simple, warm, and beautiful.
Usually, the gazebos for wedding venues are white pillar gazebos topped with wrought iron designs. This kind of gazebo looks simple and noble, and it looks good when taking pictures.
Another style is a more solid gazebo. Its pillars are relatively thick, and the top is designed with an iron hat. This kind of gazebo looks luxurious and noble.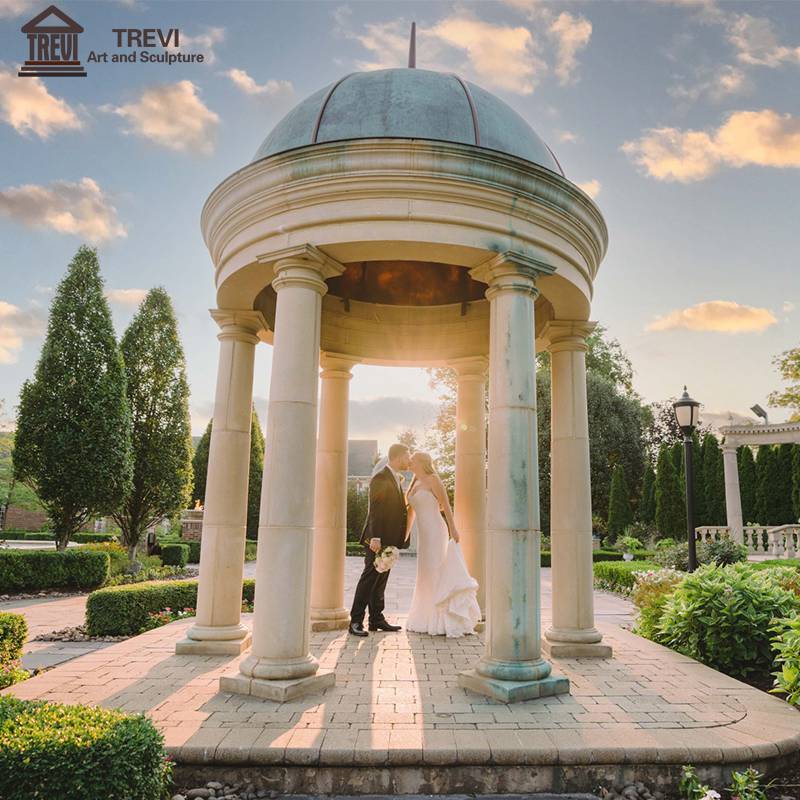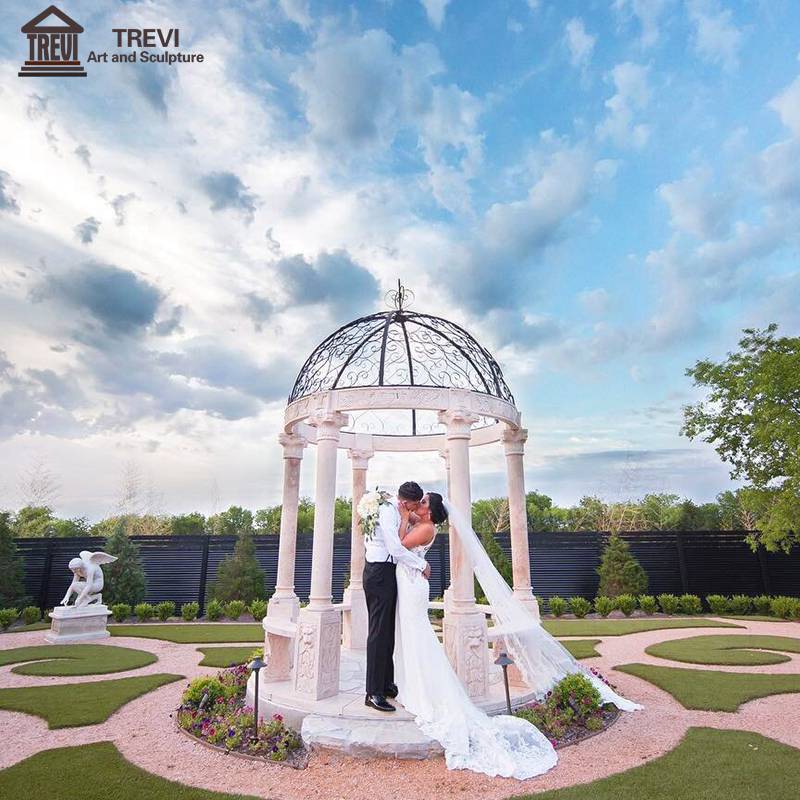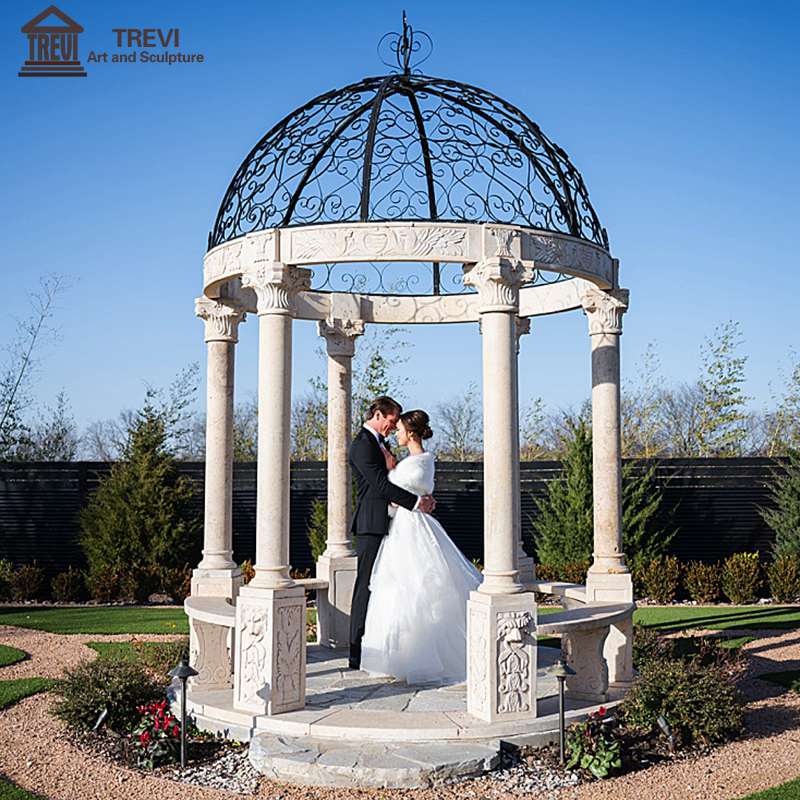 Trevi's Wedding Gazebo Styles:
These are all wedding gazebo styles that we have made. Whether it is the details or the whole, it is exquisite and beautiful.
You could customize a unique and exclusive wedding gazebo according to your wedding venue, these are what we could do for you.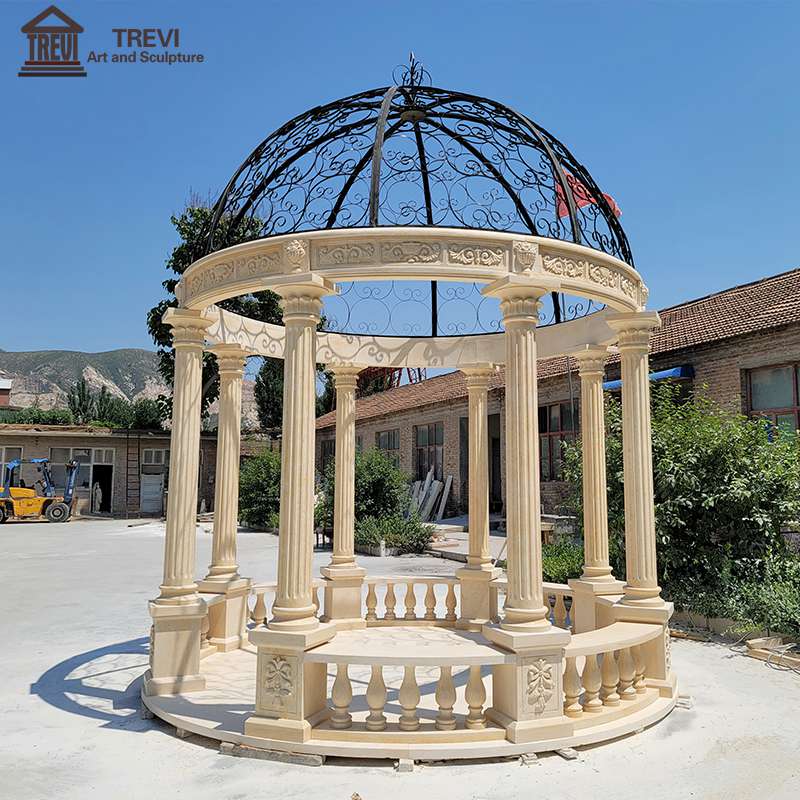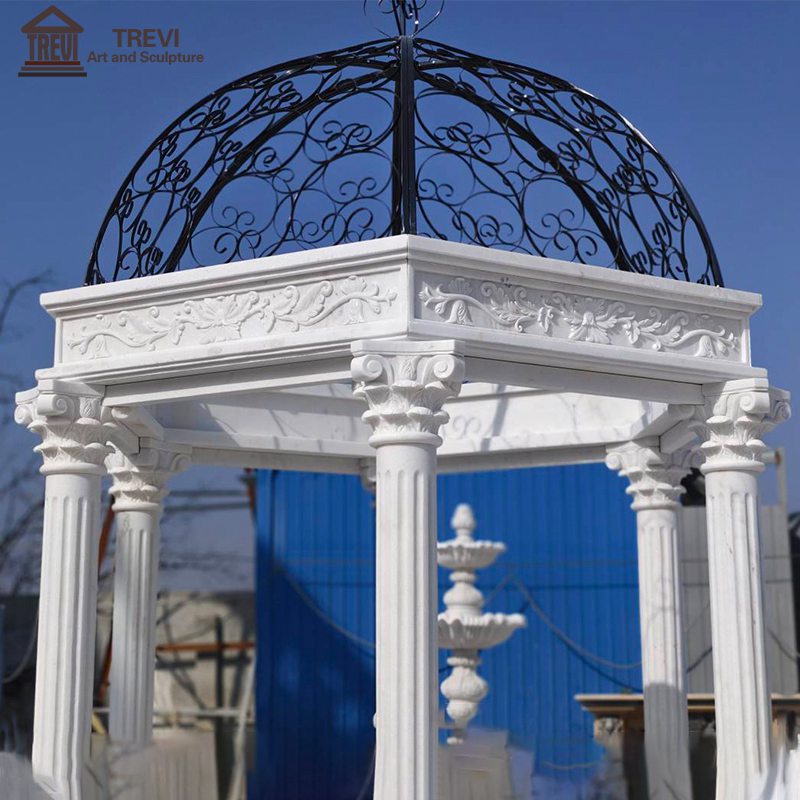 Our exquisite wedding gazebo would also make the wedding go on smoothly and "assist" your proposal plan!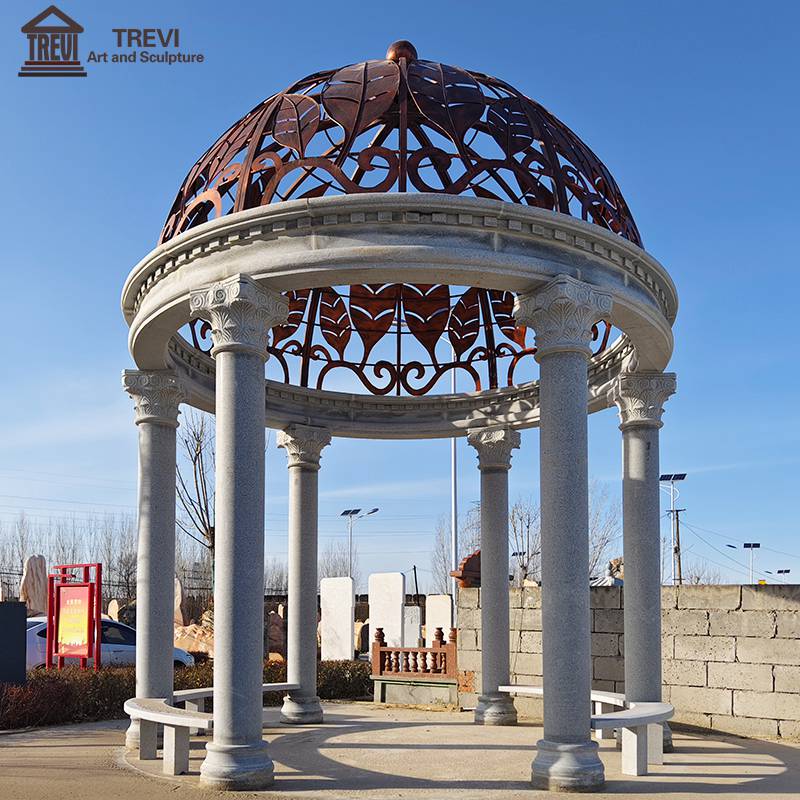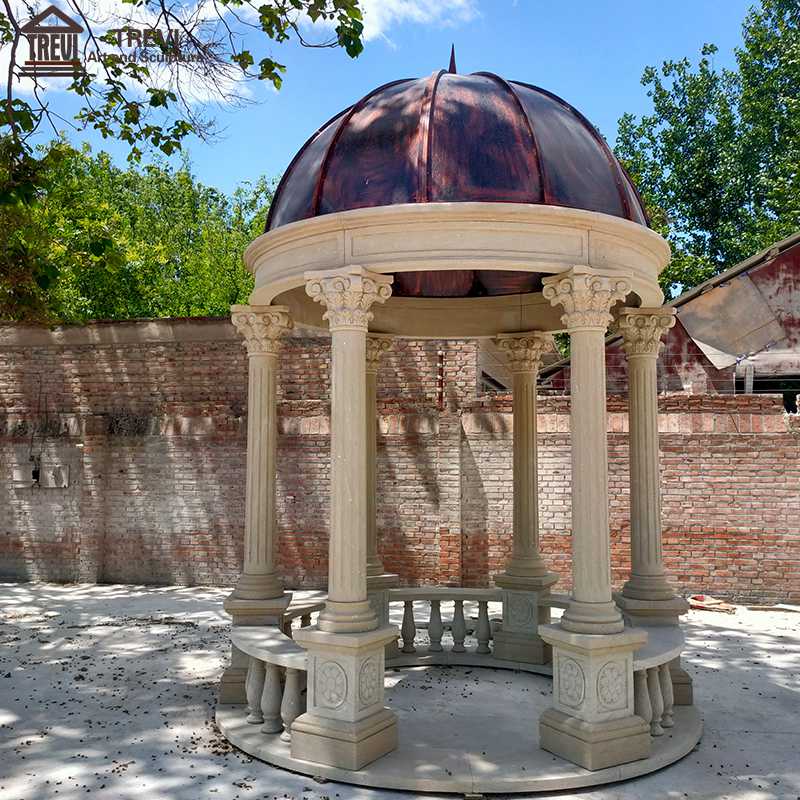 Trevi is a professional marble gazebo supplier. Rest assured of the quality of our gazebos.
Our wedding gazebo would be sold at factory price. This is also our best wish for the couple.
If you want a marble white wedding gazebo, welcome to contact us to buy!