Large Marble Statue Fountain Description
Behold the Marble Statue Fountain, an awe-inspiring masterpiece with three tiers, each adorned with hand-carved marble figure statues. Its striking presence is sure to captivate anyone who encounters it, making it an exquisite addition to your garden or courtyard. Trevi boasts a team of 26 top artists and over 80 highly skilled carving sculptors, who have inherited their craft from their fathers and accumulated rich experience in fountain making. With our 40-year quality guarantee, this spectacular marble water fountain is not just a work of art but an enduring investment that will grace your garden for decades to come.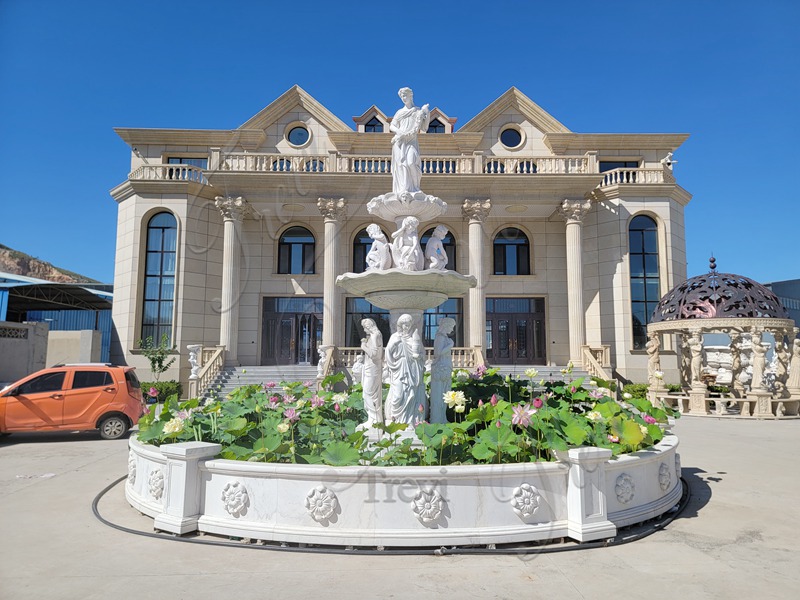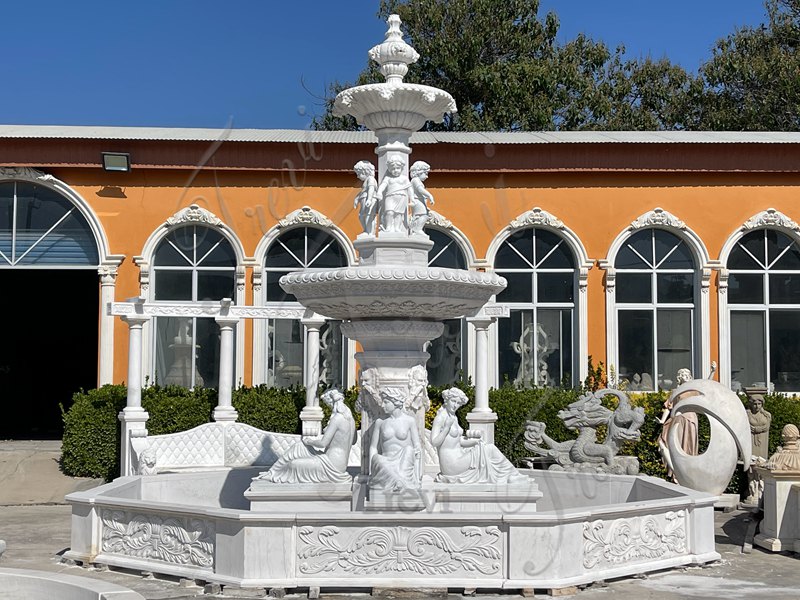 Exquisite Hand-Carving Skills
The artists in the Trevi factory have decades of experience in carving, and they have been learning carving techniques since childhood. Our artisans have dedicated countless hours to sculpting every detail, from the detail in their clothing to the intricate patterns of the marble fountain. This masterpiece is carved out of the finest quality marble, promising both durability and aesthetic charm.
Hassle-Free Installation
Trevi could provide step-by-step instructions on how to install a marble fountain. You can also request a professional installation team to complete the installation. If you need it, we can provide a steady pump for your marble fountain to control the water flow you want.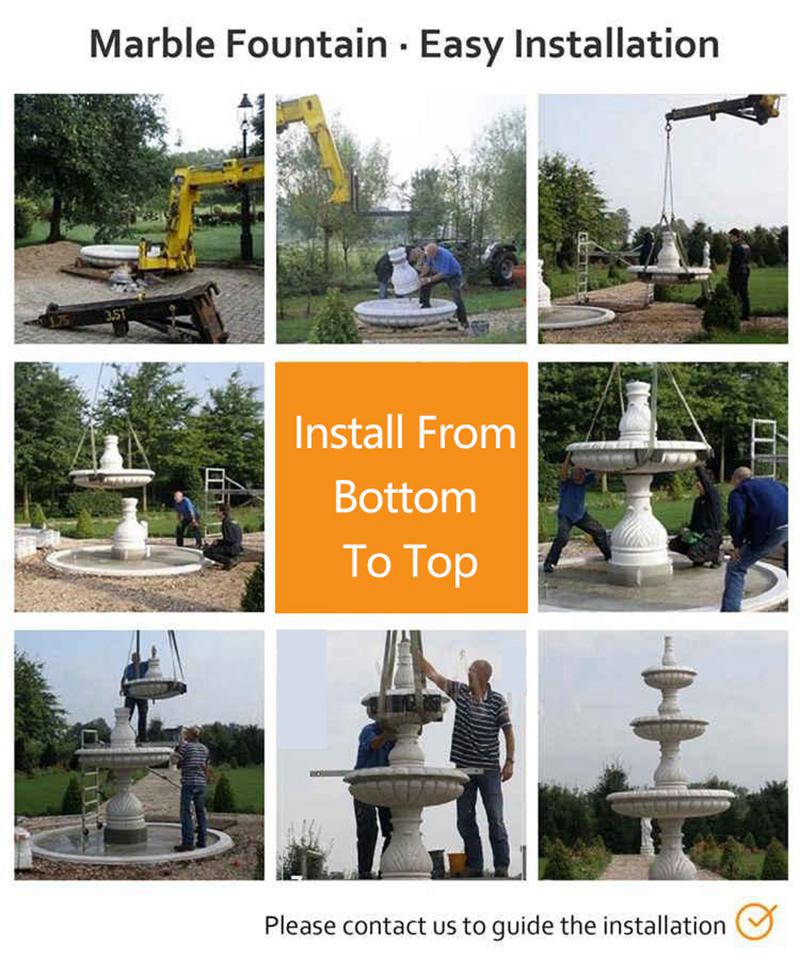 Trevi's Advantages of Marble Fountain
1. We have professional artists.
Trevi factory has been established for more than 40 years, and our artists are also very professional(average of 30+ years of carving experience). we are fully capable of making a perfect and high-quality large marble fountain for you.
2. We pay attention to the details of the marble fountain
We take great care to meticulously attend to every intricate detail when crafting our marble fountains. This dedication ensures that each piece is a true work of art, exuding elegance and quality.
3. We have a responsible team to ship the art products for you.
Trevi Factory's professional shipping department is personally involved in the process of packing, reinforcing, and checking the boxes. Even in the heat of 42 degrees Celsius, they hold the spirit of responsibility for customers to ensure that the entire process is safe!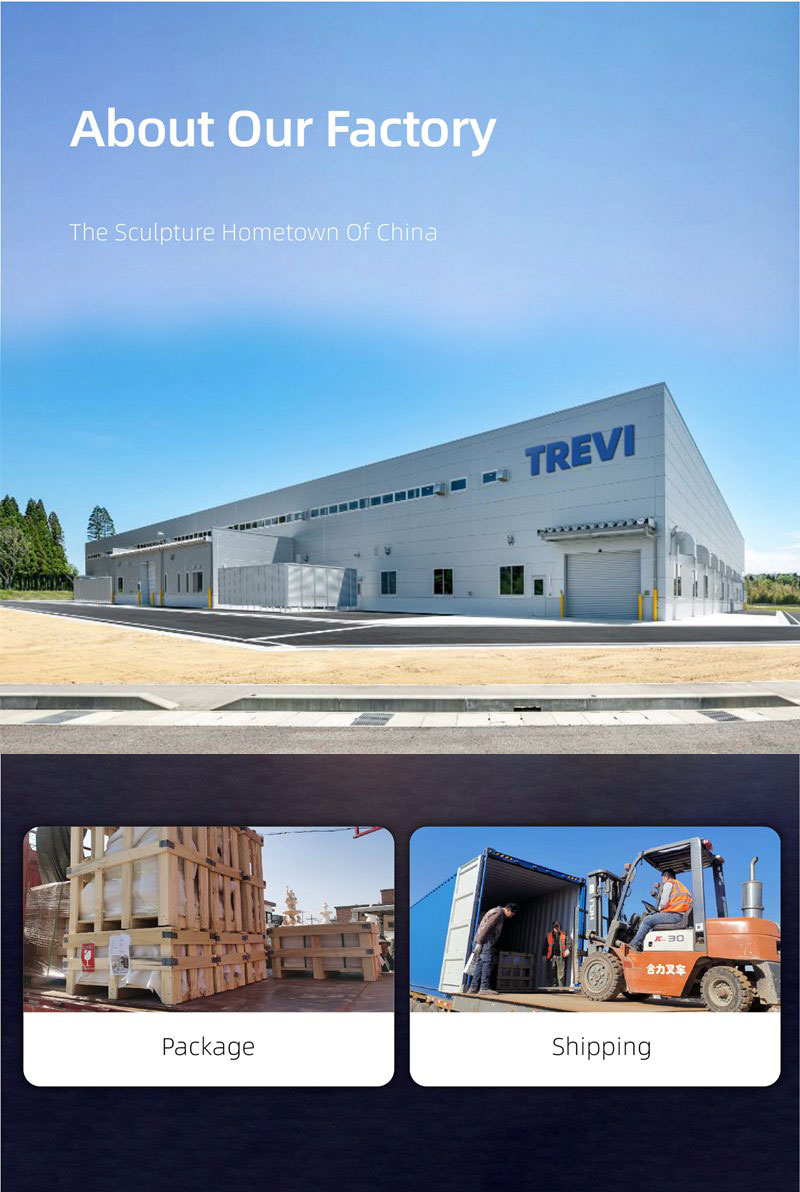 Other Marble Garden Fountain Options
While this large multi-tier marble fountain is a show-stopper, Trevi offers a range of other marble water fountains for various aesthetic and spatial requirements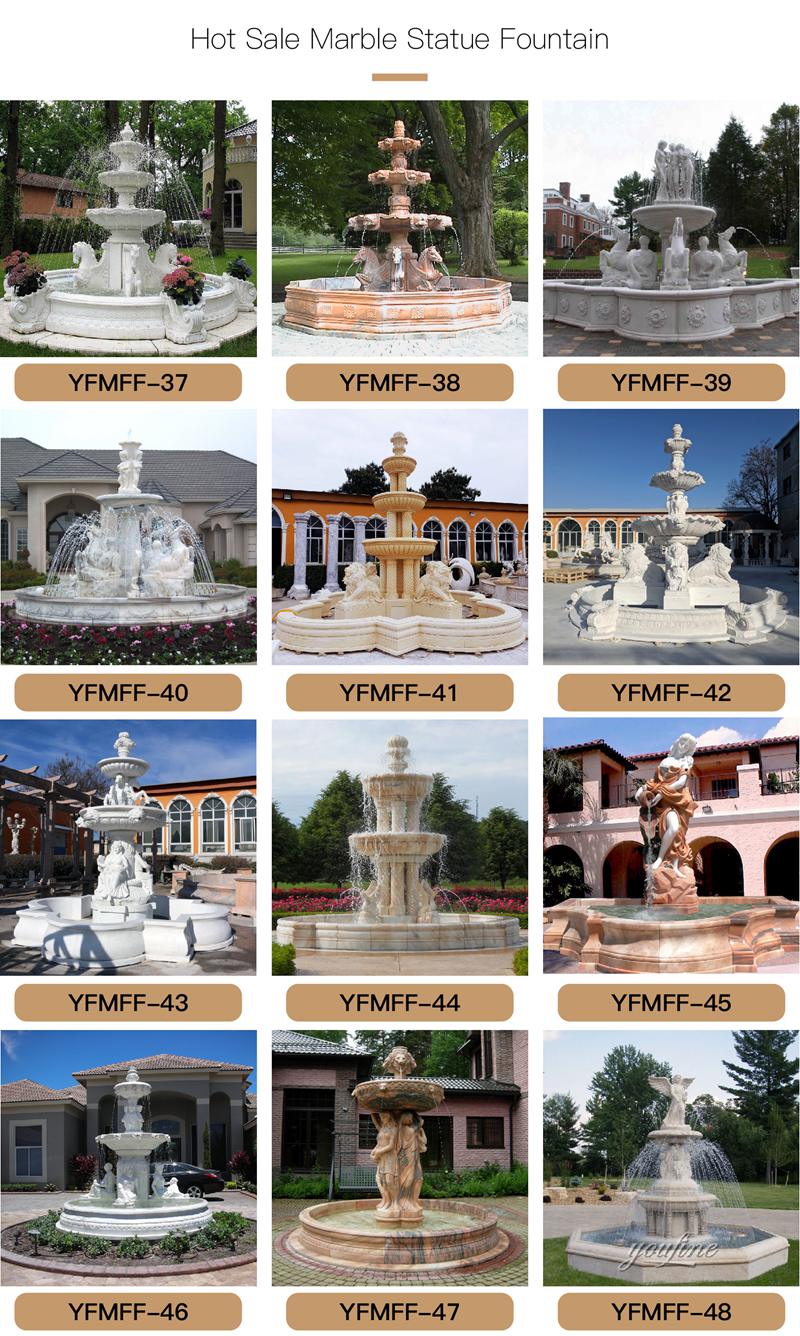 If you have any further inquiries or specific requests, please don't hesitate to reach out. TREVI is here to assist you in finding the perfect marble water fountain for your needs.