Our white wall fountain is made of natural marble raw material. The mysterious power bestowed by nature would make this wall fountain full of luck and beauty.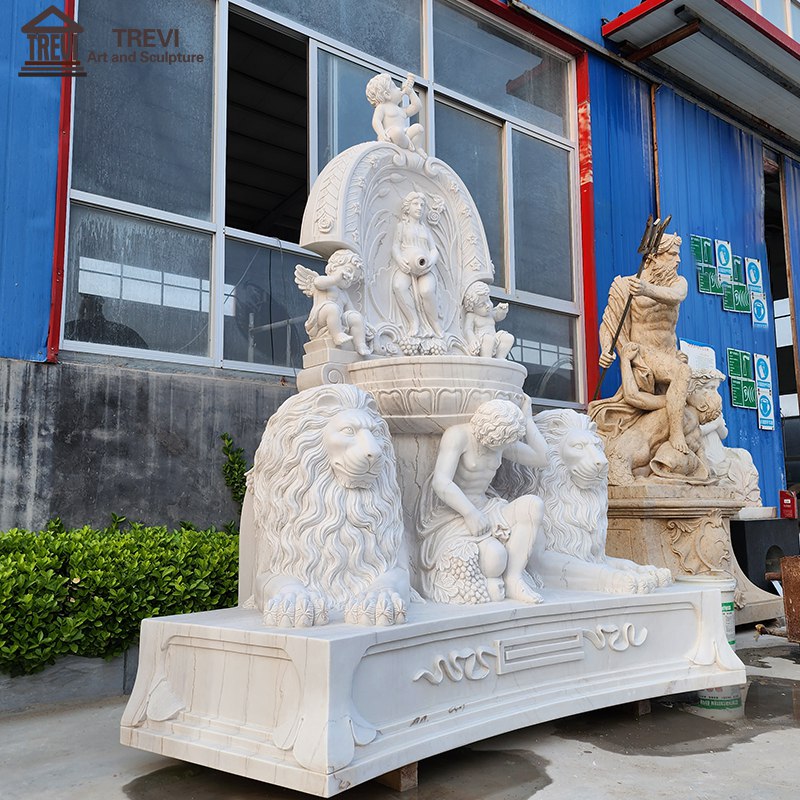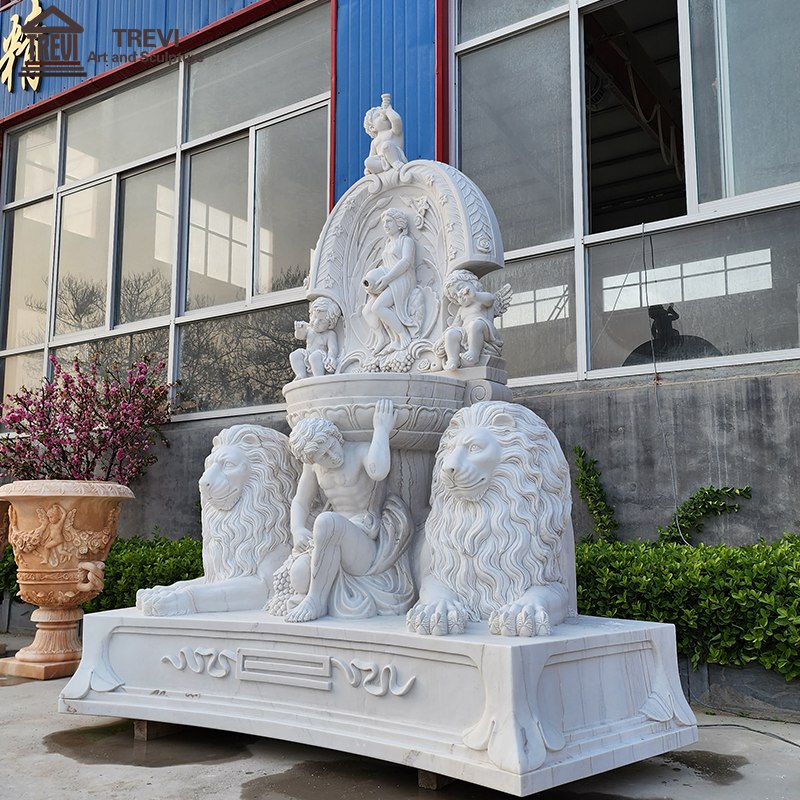 We have exclusively had the finest hand-carving artists to carve this fountain. He could go down to every detail of wall fountain. Let the whole wall fountain look vivid and shocking.
The structure of wall fountain in this garden is more exquisite and complicated. This is specially customized for our customers.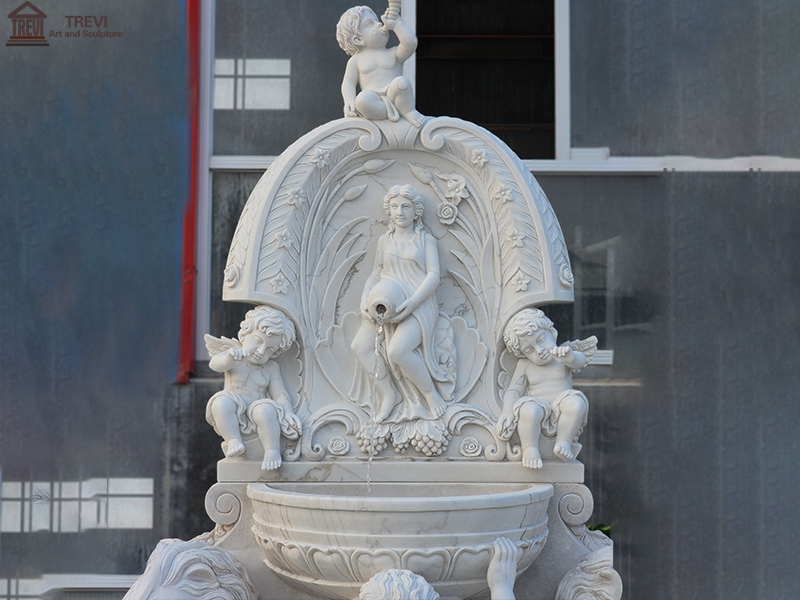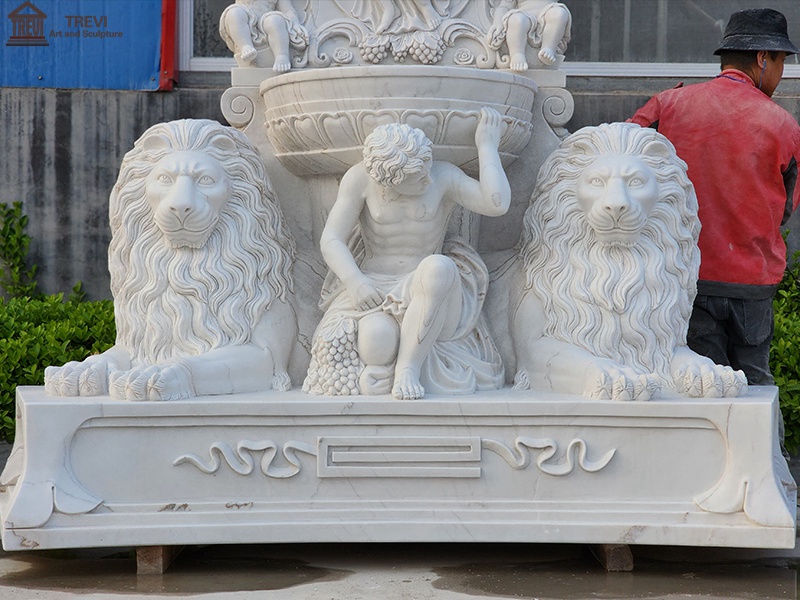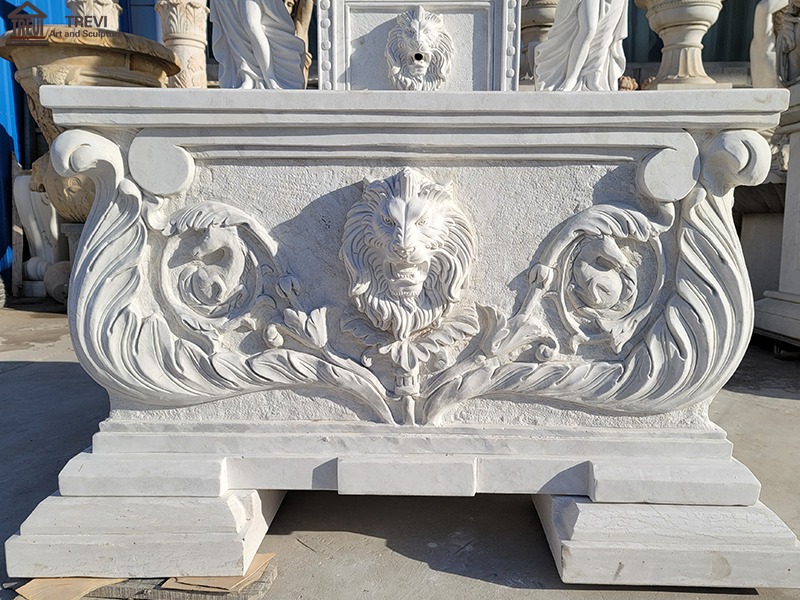 The whole wall fountain is divided into upper and lower parts. Below are two lying lions and a man respectively. This person had a wall fountain flowerpot on his back. On top of the flower pot, are four angels. They are located in the four directions of the wall fountain respectively. These elements together make up this harmonious and fine wall fountain.
Other Styles of Wall Fountain:
As a professional marble sculpture supplier, we naturally have many styles and designs of marble wall fountains.
Our factory is located in the hometown of the sculpture, Quyang, Hebei. There are rich sources of natural marble ore here. This also determines that we could be more accessible and diverse in the choice of sculpture materials.
Henan Yellow Marble, Rosin Jade Marble, Guangxi White Marble, Sichuan White Marble, etc., could be used as raw materials for wall fountains to match your garden and home decoration.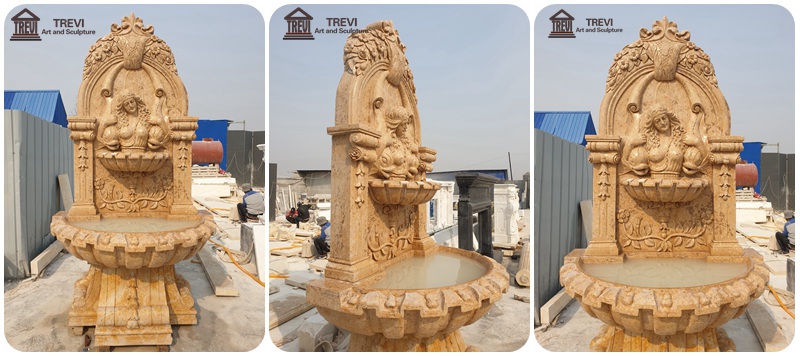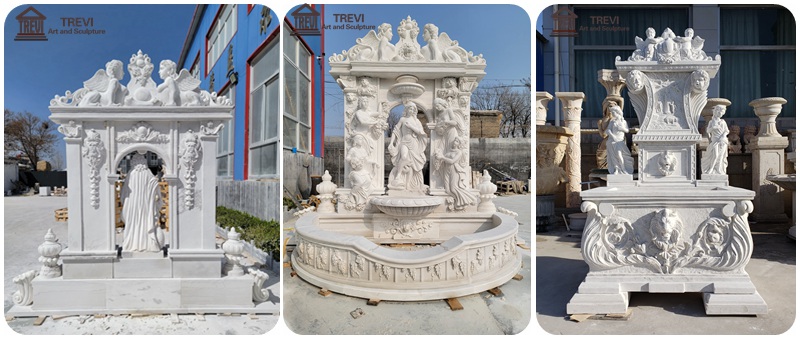 More Marble Fountains:
In addition to marble wall fountains, round marble fountains are also trendy styles of marble fountains. We could recommend the most suitable and cost-effective outdoor marble fountains for you according to your preferences.
Safe Shipping and Packaging:
In order to keep you excited and happy about receiving the fountain, we have specially made safety protection for the packaging and transportation of the fountain. This way you could receive the most exquisite "gift" from us.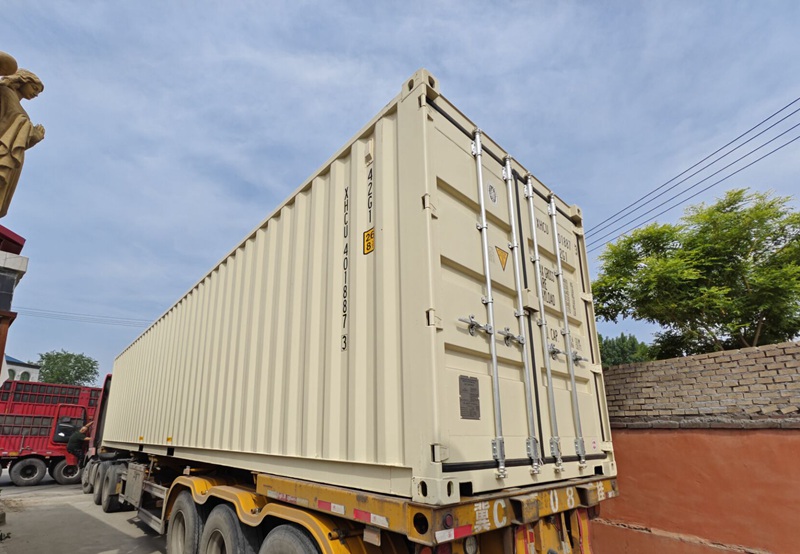 If you want more information about this outdoor marble wall fountain, please contact us. Our professionals would introduce and recommend for you.