A group of bronze giraffe family sculptures like this would add a warm wildlife theme to your garden or other outdoor settings.
A family of three giraffes is communicating closely. This kind of warm picture is worth appreciating and remembering.
Trevi's Bronze Giraffe Statue is a great set of outdoor decorations featuring the warmth and beauty of the animal, with fine detail and quality. It has brought so much joy to our client's family!
Vivid and Realistic Detail Processing:
Trevi cast this group of bronze giraffe sculptures using the traditional lost wax method, which ensures the vivid shape and details of the giraffes.
The irregular skin treatment on the surface of the bronze giraffe was designed after we carefully studied the habits of giraffes. This treatment makes the brass giraffe statue more realistic.
The unique patina gives our giraffe sculpture a more lively atmosphere. would make it look more realistic.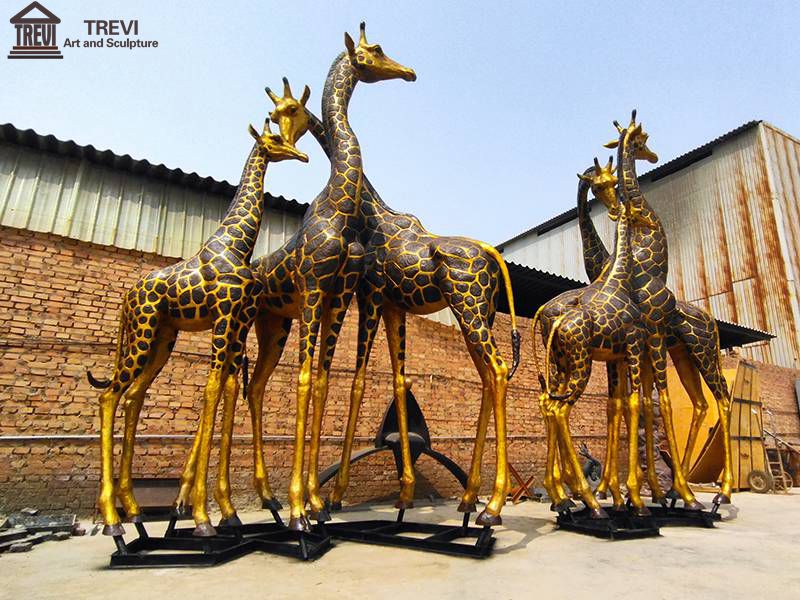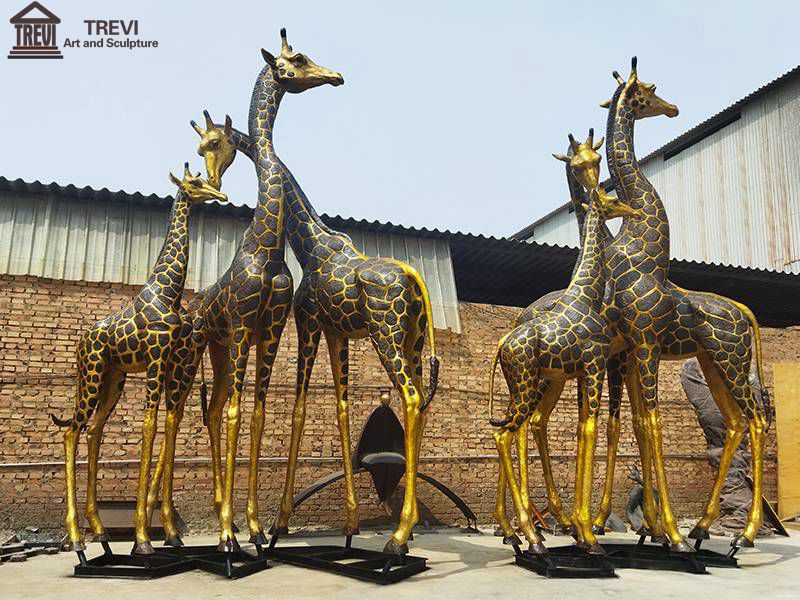 Safe Packing Method:
Trevi would securely wrap our bronze giraffe sculpture with two layers of foam. And it would be fixed with iron bars of sufficient thickness. A firm and safe packaging method would be able to ensure that our customers receive the sculpture safely.
Real Customer Feedback:
This is a group of pictures of 5-inch Giraffe Statues a customer received from us. The customer is installing the bronze animal sculpture with tools. The tall and straight giraffe garden statue in Australia instantly made this friend's house look noble.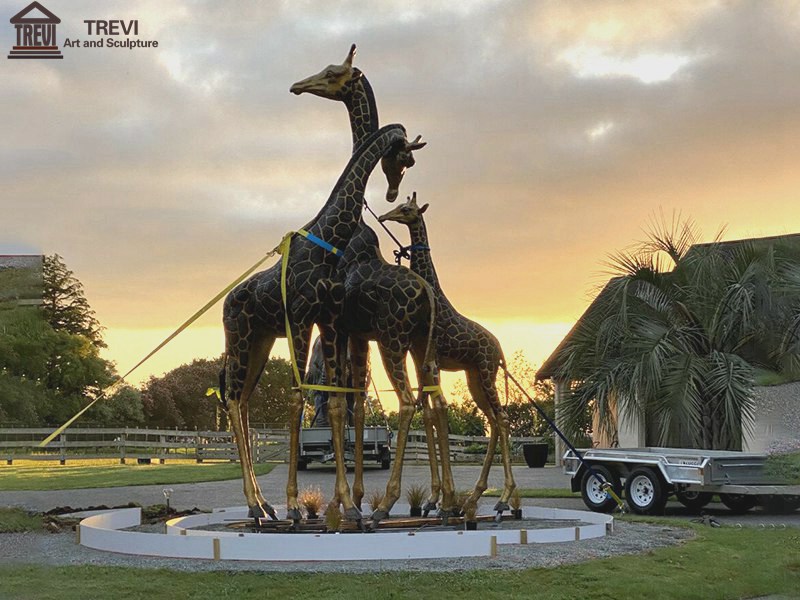 Normally ships in 2-3 weeks. Up to 12-16 weeks if not in stock.
Feel free to contact us to purchase this Bronze Giraffe Sculpture!