The pure natural marble raw material perfectly shows the individual characteristics of the Jesus and children statue. You could feel the love of Jesus and the innocence of children naturally in this sculpture.
Moreover, our sculptors skillfully used white marble to express the holiness of Jesus incisively and vividly. So, no matter where you put it, it would attract attention and get people's compliments.
Hand Carved to Show More Details:
In order to better present the best effect of the Jesus and children sculpture, we uniformly adopt the hand-carved production skill. It could better show the expressions of Jesus and these children. Also, it is more accurate in some details. That's why this kid is so adorable.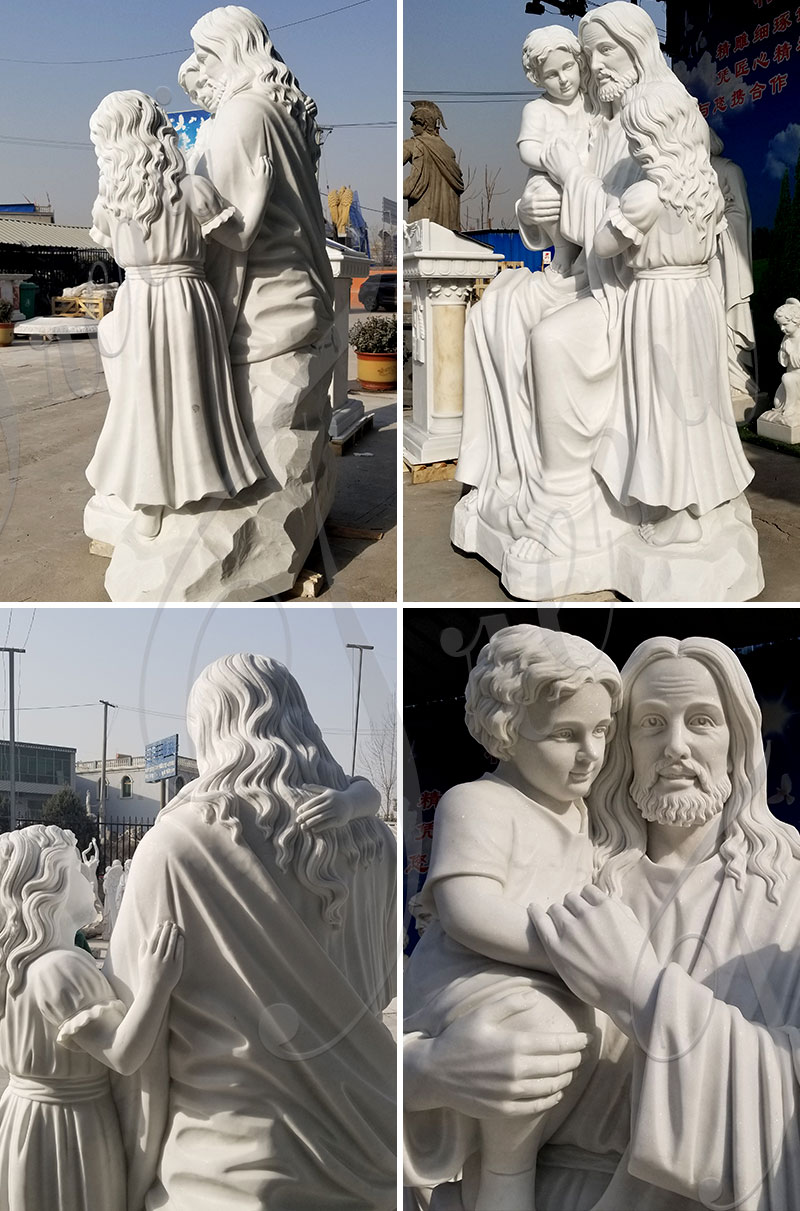 Real Case Show:
This group of pictures is after our church customer received the goods from the port. They are already unpacking. The soft foam and strong wooden box protect the sculpture well.
Because of the rainy day, the ground was wet, and the white marble Jesus statue had already been stained with some dirt. But this does not affect the actions of friends in the slightest.
Customer Feedback:
Pure white marble Jesus and children statues have more purity, nobility and spirit.
This is customer feedback. He put it outside. Flowers and green grass surround our statue of Jesus and little children. What a harmonious and warm picture!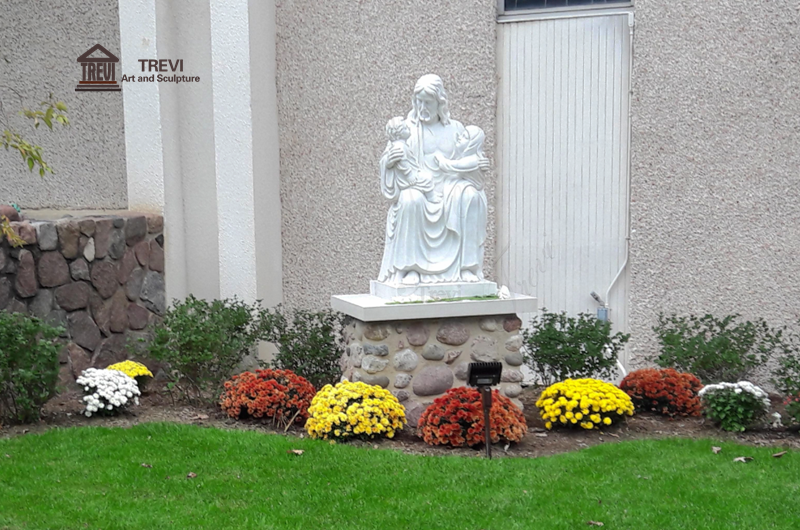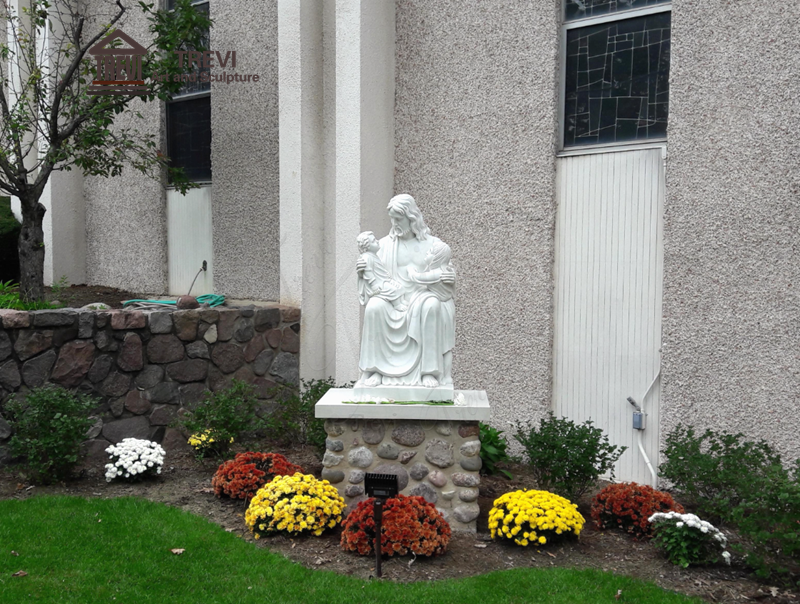 Trevi's Main Features:
Support a variety of materials. Natural marble, granite, etc..are available.
More colors. White, red jasper, beige; solid and color-blocked.
Different styles. Jesus and Mary statues, Jesus and children statues, Pieta statues.
Safe and fast transportation. We Support sea, air, and land transportation.
Provide personalized customization services for Jesus and children statue.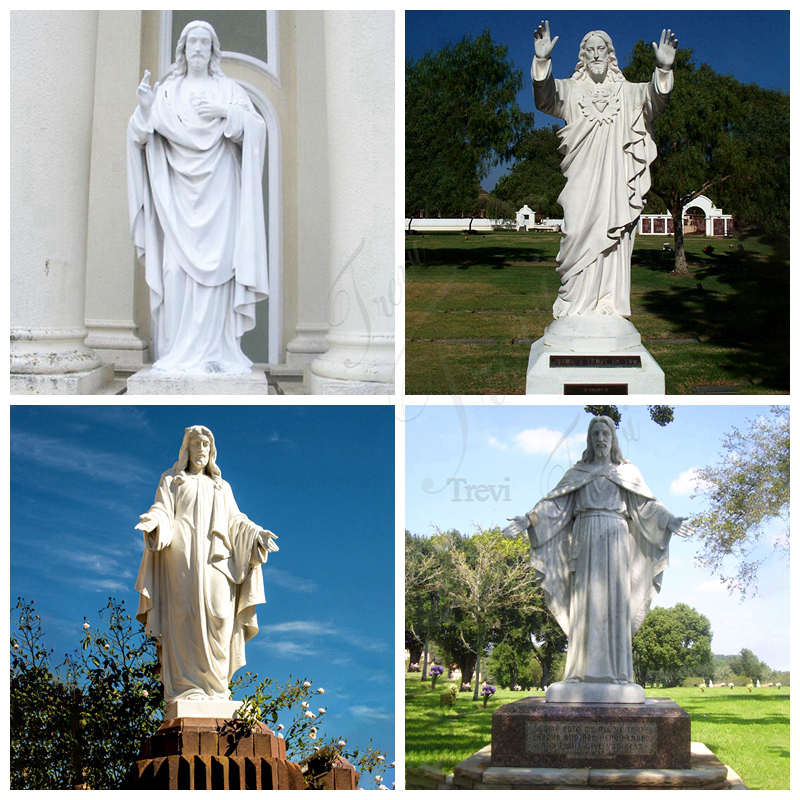 Our marble Jesus with the children sculpture could be kept for a long time, which is another good thing for friends who like them.
In addition, this 100% natural marble religious statue has good decorative value. It could subtly blend a variety of decorative scenes and places. So you don't have to think about whether different decoration styles are suitable or not.
Welcome to contact us for purchase. More information on the statues of Jesus and the Children is at Trevi.