Statue Fountain Introduction:
This elegant and charming bronze mermaid statue fountain is suitable for both indoor and outdoor decoration. I want to decorate such a beautiful fountain in your place. When people enter your space and see this elegant and charming mermaid at a glance, what a beautiful view it would be. The mermaid's figure is so graceful and moving, this is a mermaid that is loved by both men and women, and people would marvel at her beauty. Such a fountain would be exciting in any place.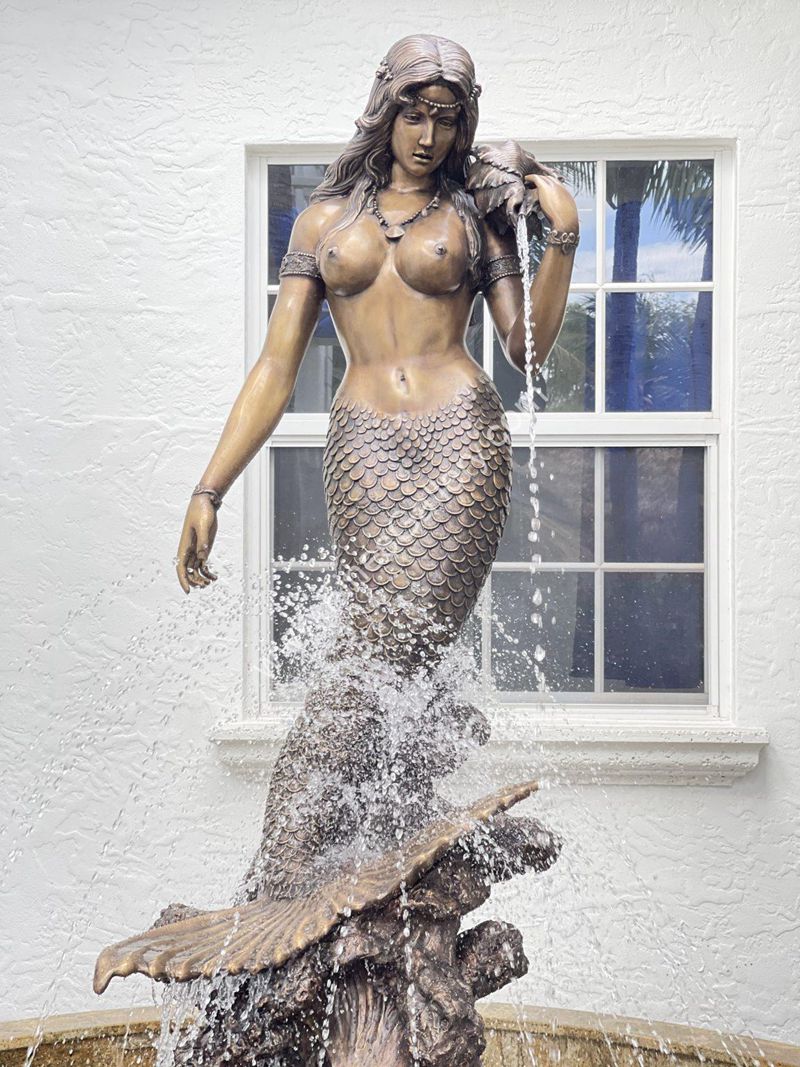 Beautifully Detailed Fountain Mermaid:
This beautiful bronze mermaid statue and fountain would be cast in the lost wax method. The first step in the waxing method is to make a clay model. Every master in our clay model studio is very experienced, so every detail of our clay model is very vivid, so our bronze mermaid statue fountain would also have very lifelike details. Whether it is the fish scales, the expression and posture of the mermaid, or every hair strand of the mermaid would be very realistic, which is why this mermaid statue fountain is so popular.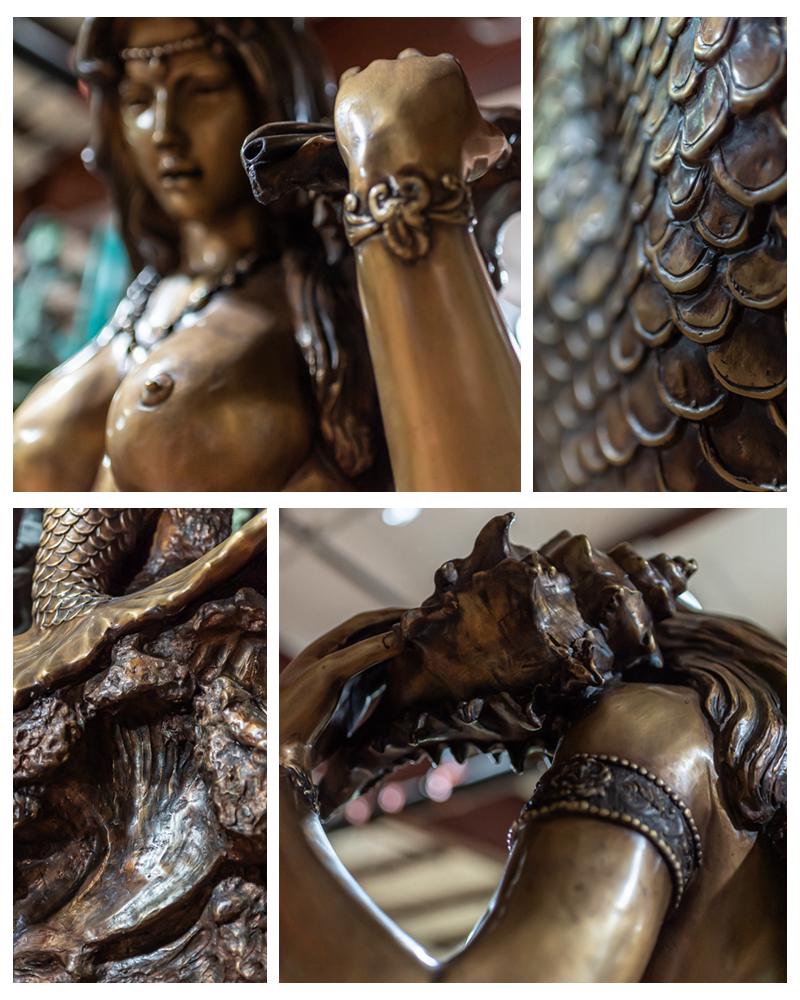 Mermaids Are Popular:
Mermaids entrust people's hope for beauty, love, and yearning for a better life! Incomparably beautiful, coquettish, and at the same time it is an elf living in the sea, giving people a refined temperament, just like a fairy. Using fish as their vehicle, they offer a more human form while still being mythological and "super-powered". Mermaids are primarily humans, and people find it easy to associate messages with these somewhat mysterious creatures. So mermaids are also very popular among people.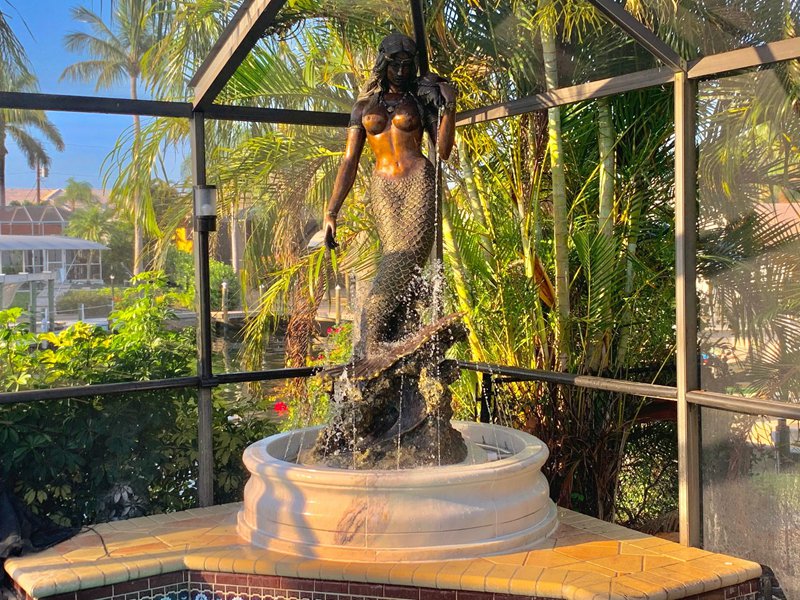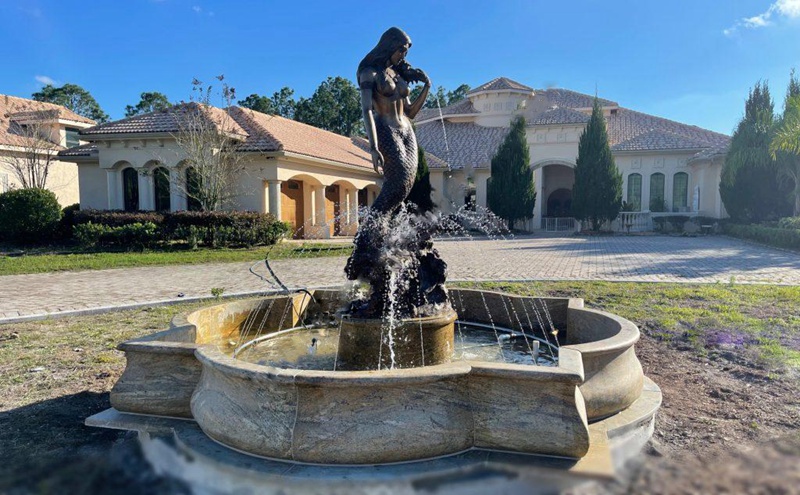 Factory Advantage:
Trevi is a professional bronze statue casting factory with 40 years of bronze statue casting and export experience. So we could guarantee that every detail of our mermaid statue fountain is exquisite and charming. And when casting, we would choose bronze with 80% copper content as the raw material, and add some other trace metal elements to ensure the fluidity of copper, and at the same time ensure the exquisite details of the statue, and ensure that our bronze statues have The service life of more than one hundred years.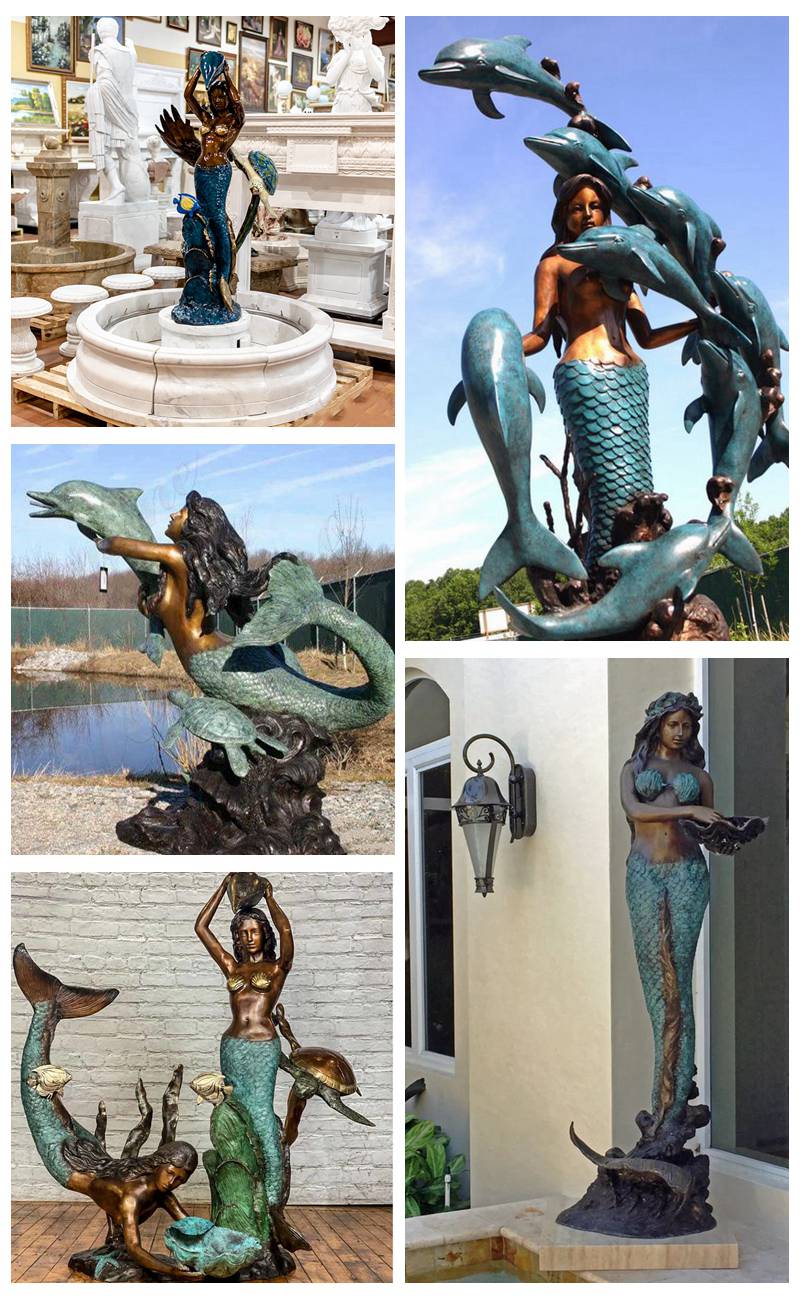 And, no matter what country or region you are in, we will find the most suitable transportation and packaging plan to give you the most cost-effective and time-saving transportation. And before transportation, we would purchase full insurance for the statue fountain to protect the rights and interests of our customers to the greatest extent. If you have any information you want to know, you could always contact us for more information.