Mermaids have always been loved and yearned for. We have dreamed of being beautiful and elegant mermaid princesses since we were young. Their long beautiful fishtails, soft long hair, beautiful dancing postures, and moving singing voices are the most perfect existence in our hearts.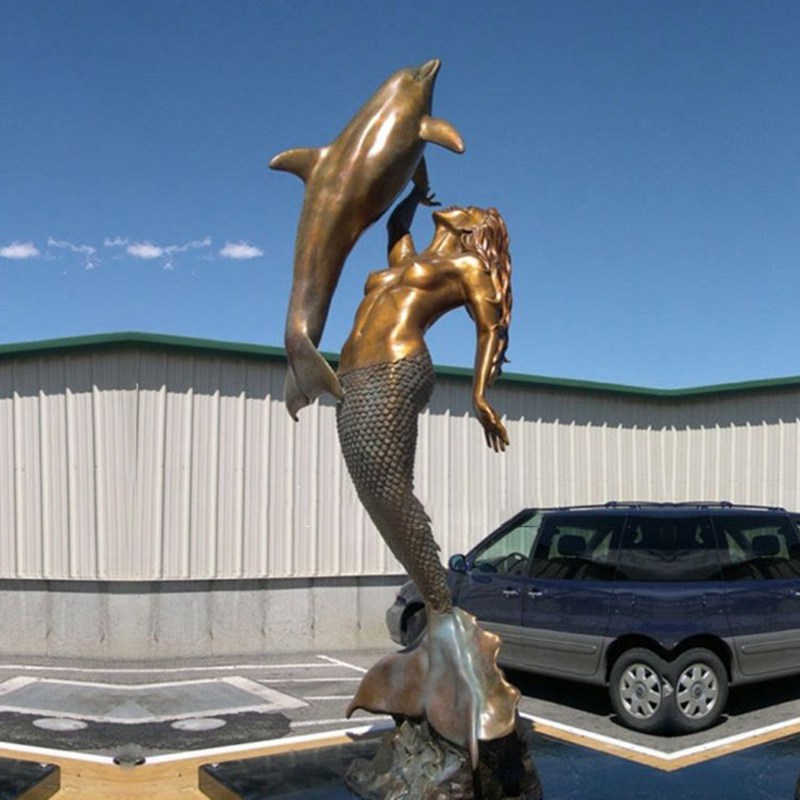 Exquisite Clay Model:
Now we would help you realize this dream. A beautiful bronze mermaid and dolphin statue would be a pretty nice choice.
Trevi's artists would make a clay model before casting the bronze mermaid statue. In this way, we could repeatedly modify the image of the mermaid until it is perfect. And then the mermaid statues for outside would be very nice.
The Perfect Seaside Decor:
Mermaids represent tenderness, beauty, luck, love, wisdom and kindness.
Mermaid statues with beautiful images could be associated with water. The combination of the two of them creates a wonderful chemical reaction. Romance, freedom, and enthusiasm linger in the air. When people come here, the overwhelming enthusiasm would make people sink into it and linger.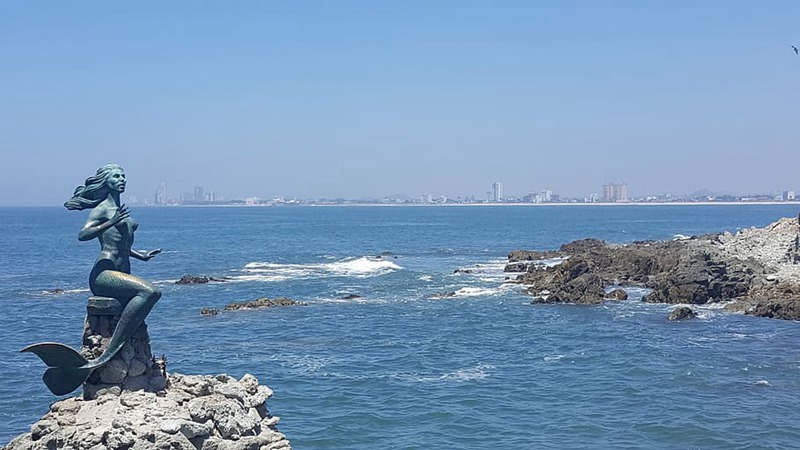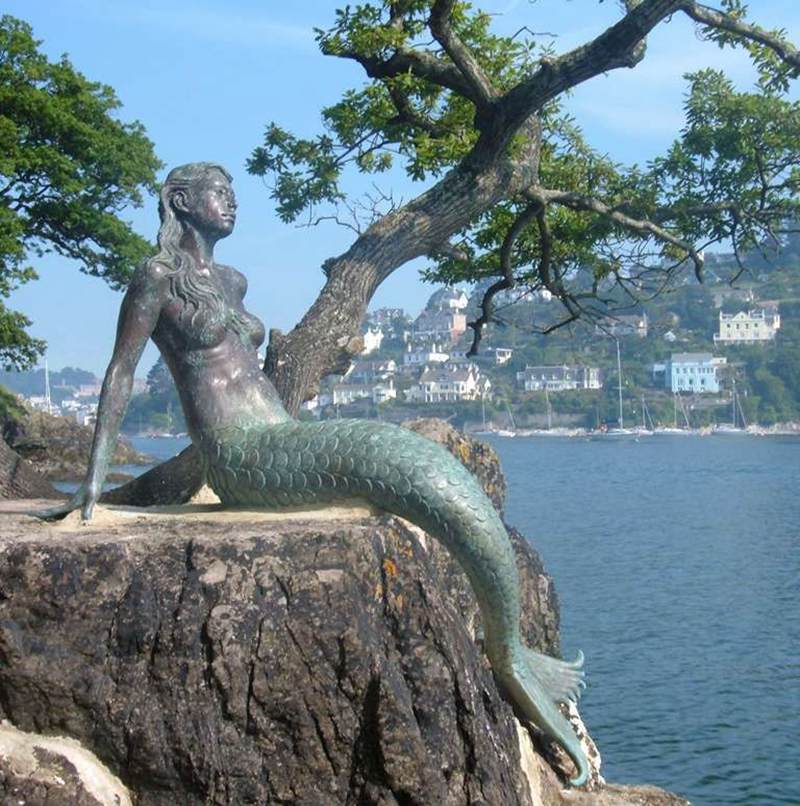 More Creative Mermaid Styling:
The charm of art lies in its creativity and diversity. The mermaid is a mythical figure created by human beings. We could create various images of mermaid sculptures based on our imagination.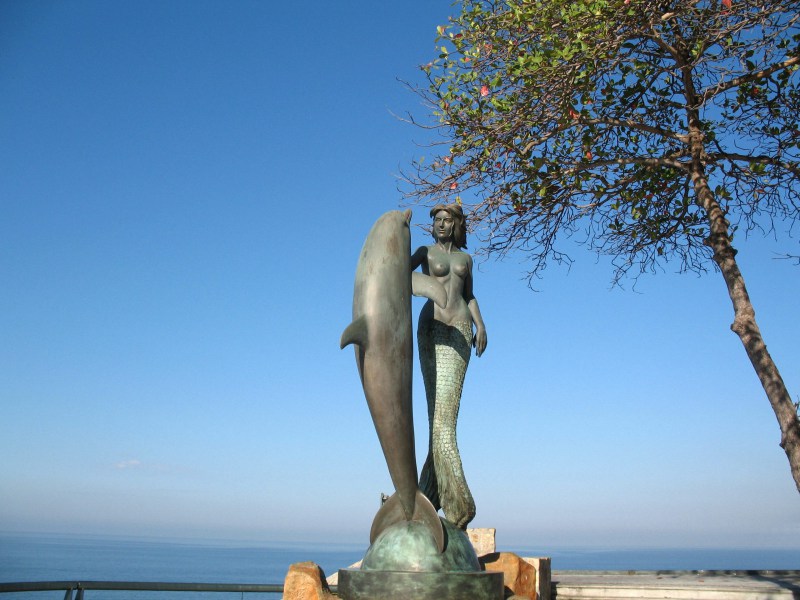 The harmonious interaction between the mermaid and the dolphin, the mermaid sitting and lying down enjoying the beautiful scenery of the sea, the mermaid stretching her body wantonly…all these styles you could enjoy.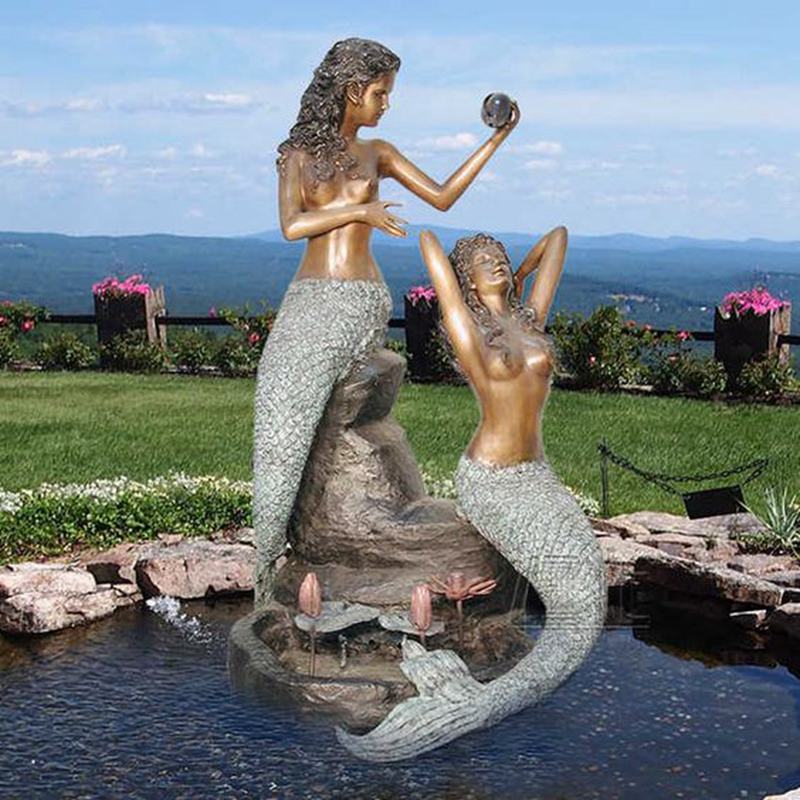 Bronze Mermaid Fountain:
We could also associate the mermaid's habits with water, and put the mermaid in the water fountain. So you could see the bronze mermaid fountain.
We cleverly place the flowing water ornaments on the mermaid's head. This would make it look like the mermaid is washing her hair with water. Isn't it perfectly connected with our life again?
When beautiful things appear, people would spontaneously go to appreciate them.
Look! They are having fun taking photos in front of the famous mermaid statue. You could also have this happy time, with your family, with friends, with lovers, even with strangers, even the air is free and enthusiastic!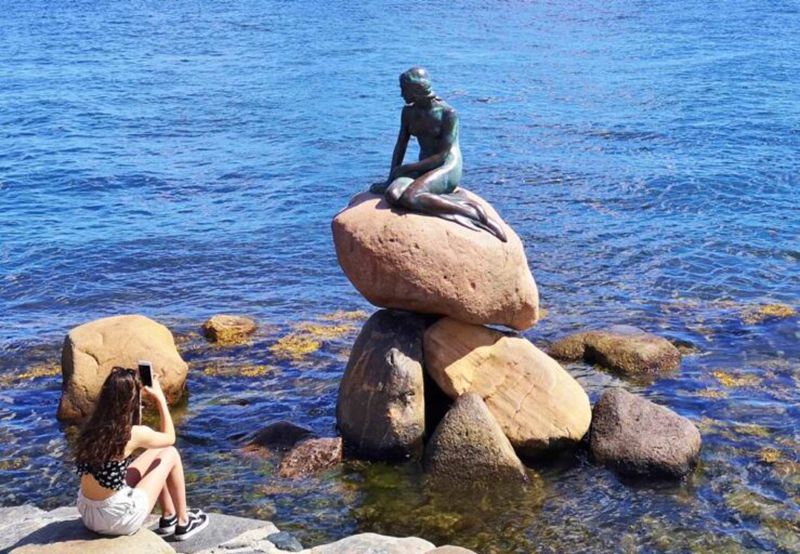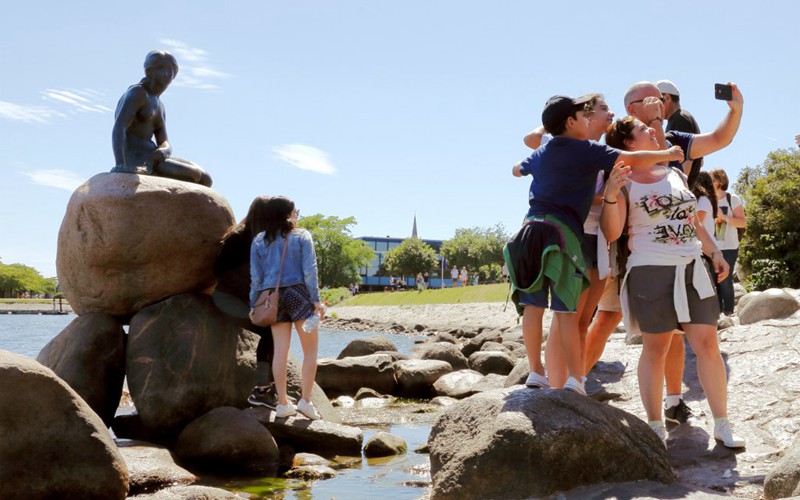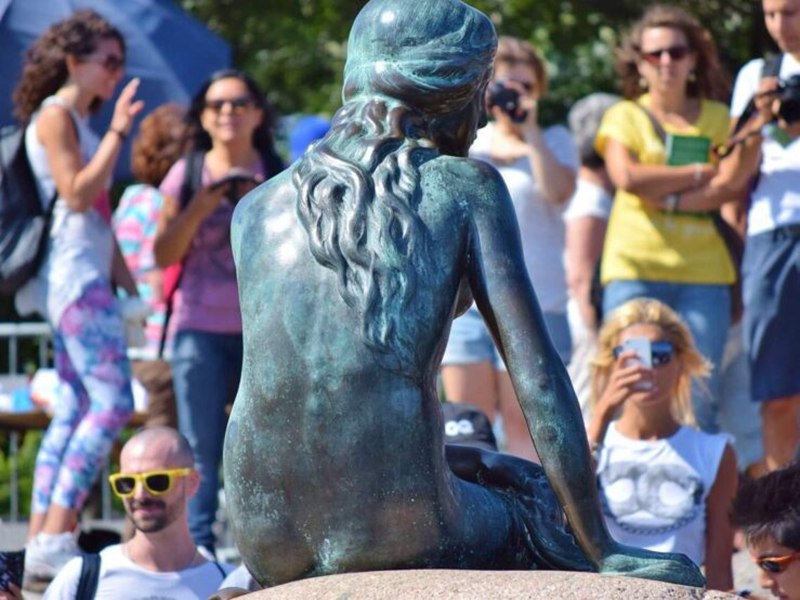 If you are also planning to choose sculptures for your swimming pools, gardens, and shops, then why not choose this mermaid and dolphin statue?  It would bring you good luck!
Welcome to contact us to inquire about the style of the mermaid statue and more detailed information. We are always at your service.