Introduction of Metal Wings:
This is a pair of large metal angel wings made of high-quality stainless steel. Our professional artists work it into a bright shape with a mirror-polished finish. This mirror effect is extra dazzling and outstanding in sunlight. Typically, you could place it in a large outdoor plaza or park. The green scene would form a good match with the silver angel wings.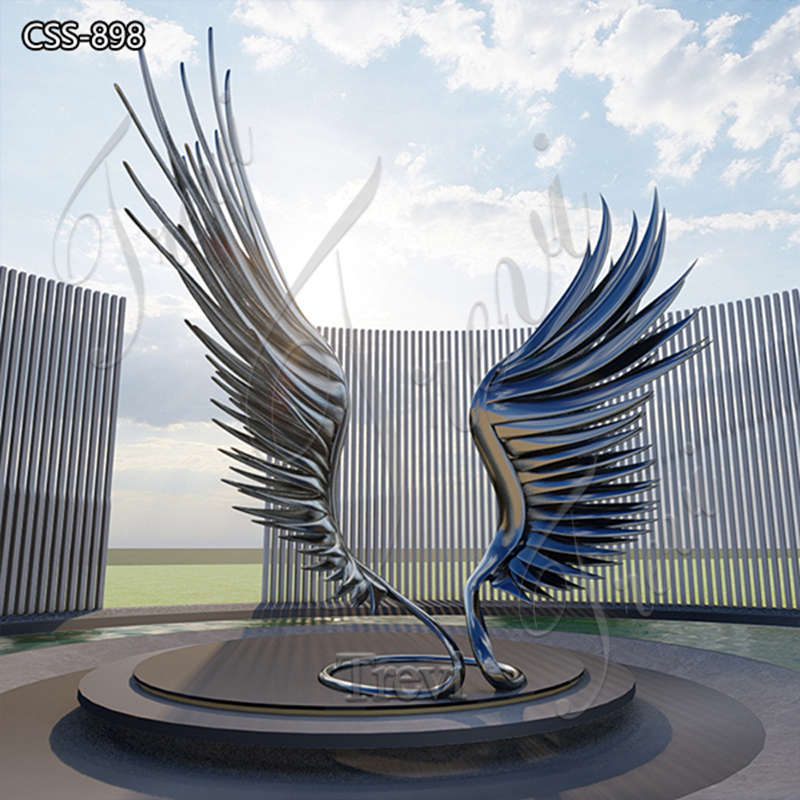 Professional Production Process:
We have a professional production and design team. Each stainless steel sculpture is co-finished with the assistance of our experienced staff. Welders are professionally responsible for welding, and special personnel is responsible for cutting in the cutting process. Polishing is also the responsibility of professionals. Everyone performs their duties and fulfills their responsibilities in their own positions. Hence this beautiful large metal angel wing sculpture is finished.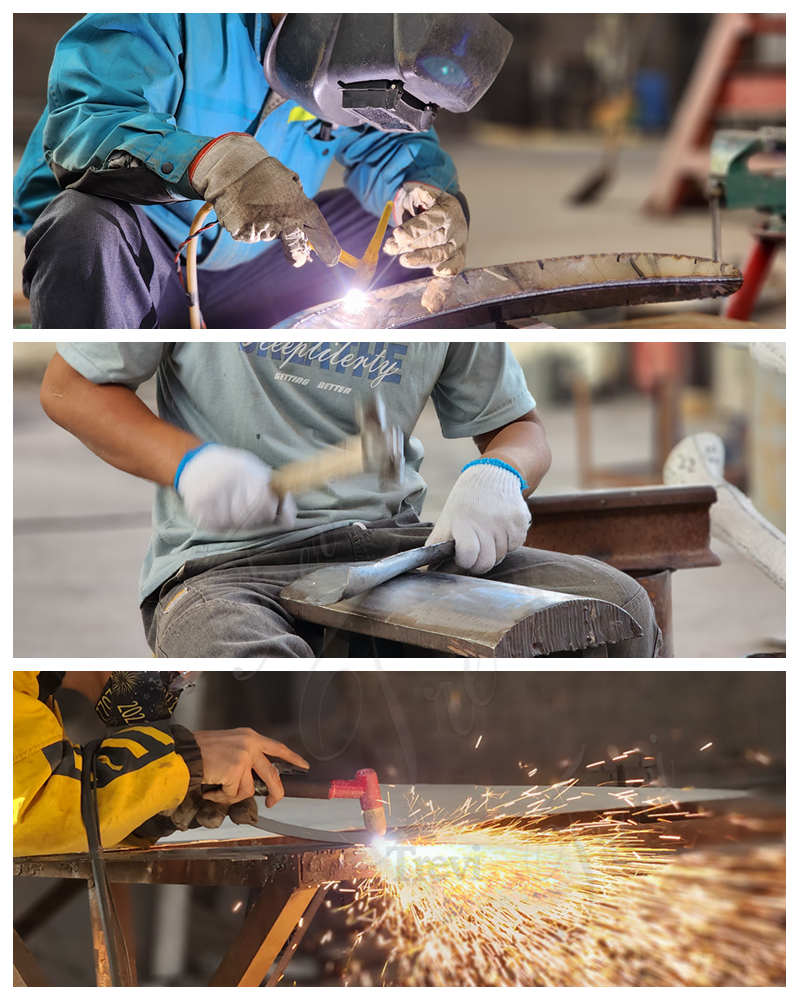 The Versatile Value of Metal Sculpture:
Stainless steel sculpture came into being in modern society. It is rich in modern style, with a touch of technology. And it is perfectly integrated with modern urban architecture and social atmosphere. Therefore, in recent years, you would see a lot of stainless steel sculptures rich in modern art standing on the streets of cities, participating in the fast-paced life of modern people, and witnessing social changes and progress.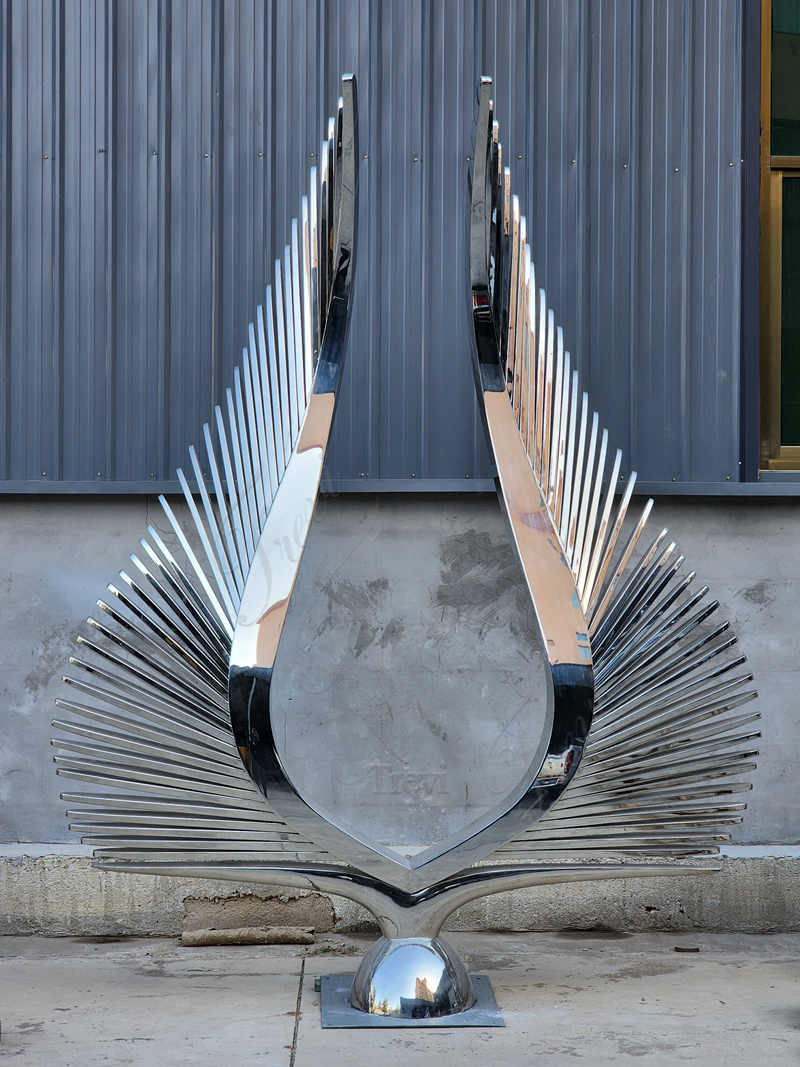 Modern stainless steel art sculptures are versatile. It blends well with various scenes. Like this outdoor large metal angel wings art piece, you could place it in a large, empty square. The angel wings are perfectly matched with the surrounding atmosphere of freedom, representing people's yearning and pursuit of freedom. Also, you could put it in an art gallery. It would add an artistic atmosphere to the art gallery and make people more nostalgic for a carefree artistic life.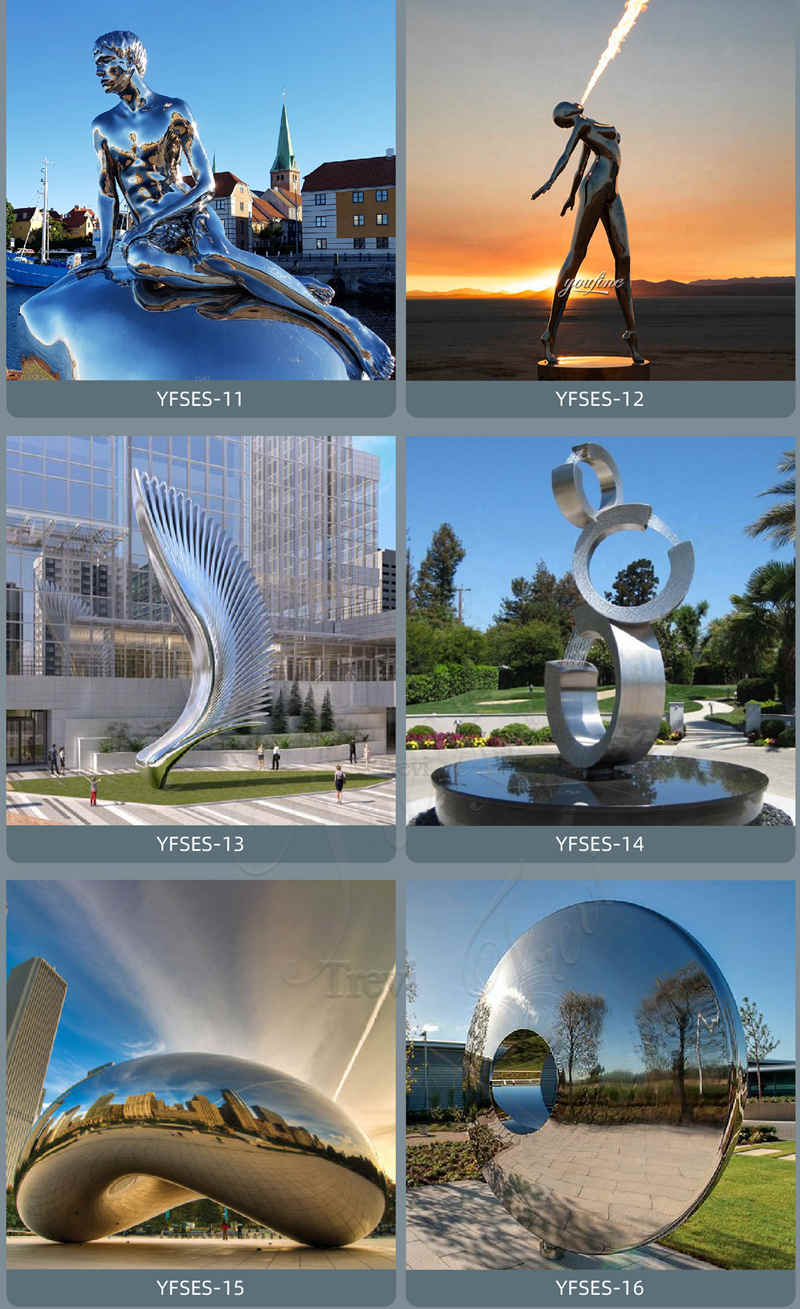 Modern stainless steel art sculptures never go out of style. Welcome to contact us to buy this large metal angel wings sculpture.