The stainless steel abstract mirror sculpture adds a touch of sophistication and allure to any setting. Its modern and abstract design becomes a focal point, drawing the attention of viewers. The sculpture reflects its surroundings, creating an interactive experience and a sense of depth, making it an exquisite addition to both indoor and outdoor spaces.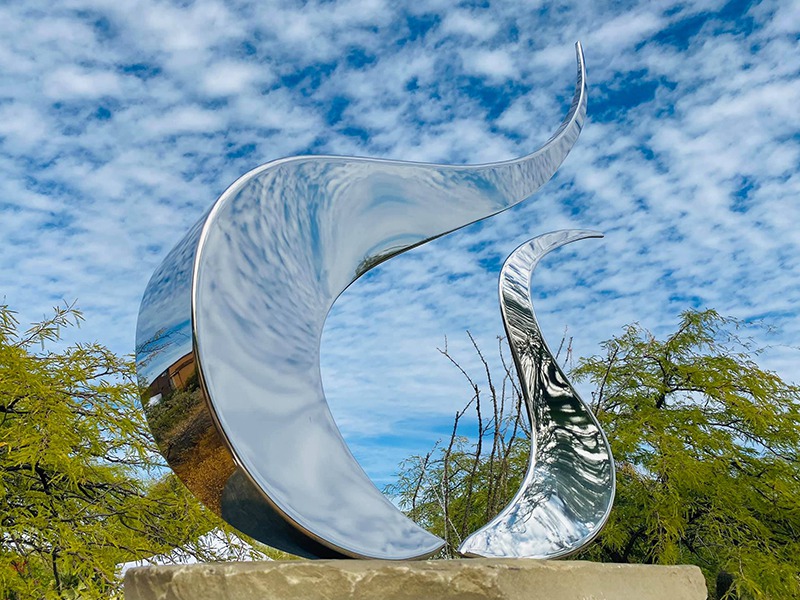 Mirror-Polished Finish:
The mirror-polished surface of the sculpture not only accentuates its sleek and contemporary look but also creates a harmonious connection between the sculpture and its natural environment. The reflections and interplay of light on the polished surface add a romantic and enchanting atmosphere, captivating onlookers and creating a visually dynamic experience.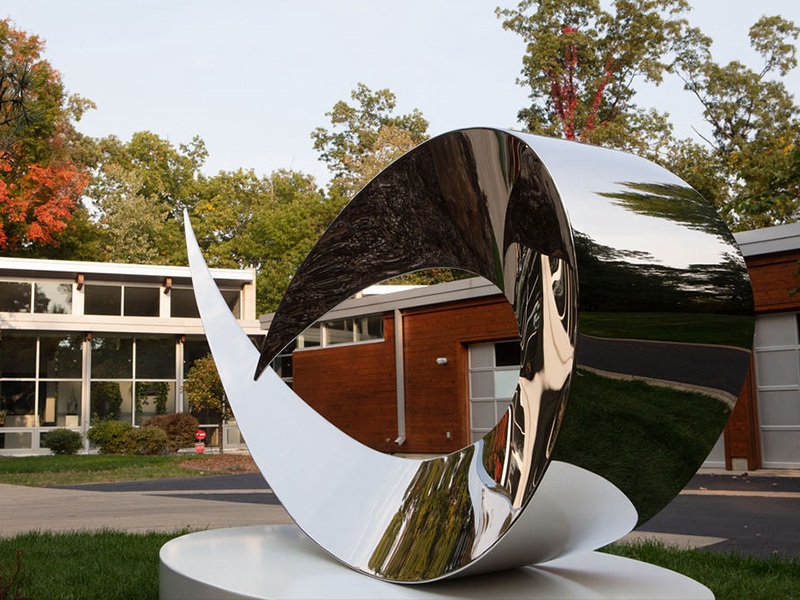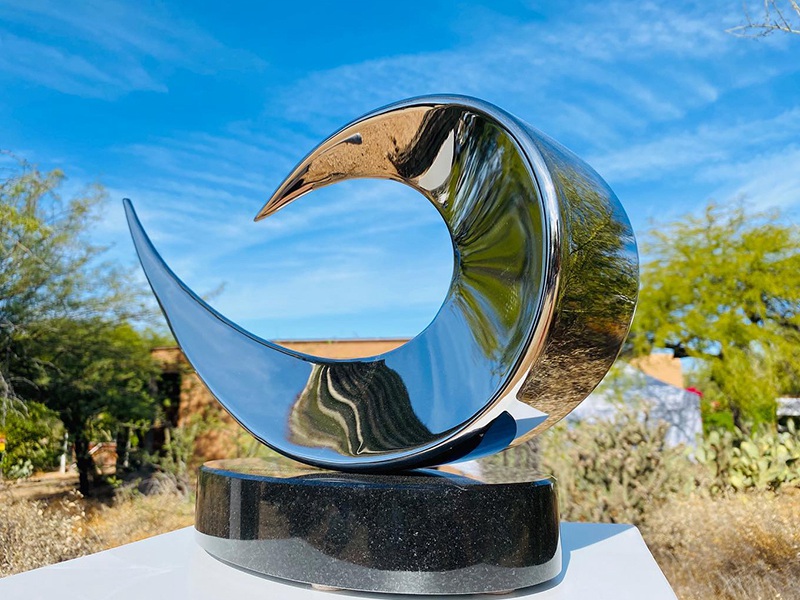 High-Quality Materials:
Our sculptures are meticulously crafted using high-quality 304 and 316 stainless steel. These materials are known for their exceptional durability and resistance to various weather conditions, ensuring that your sculpture maintains its stunning appearance over time. Whether it's placed indoors or outdoors, the stainless steel construction ensures long-lasting beauty.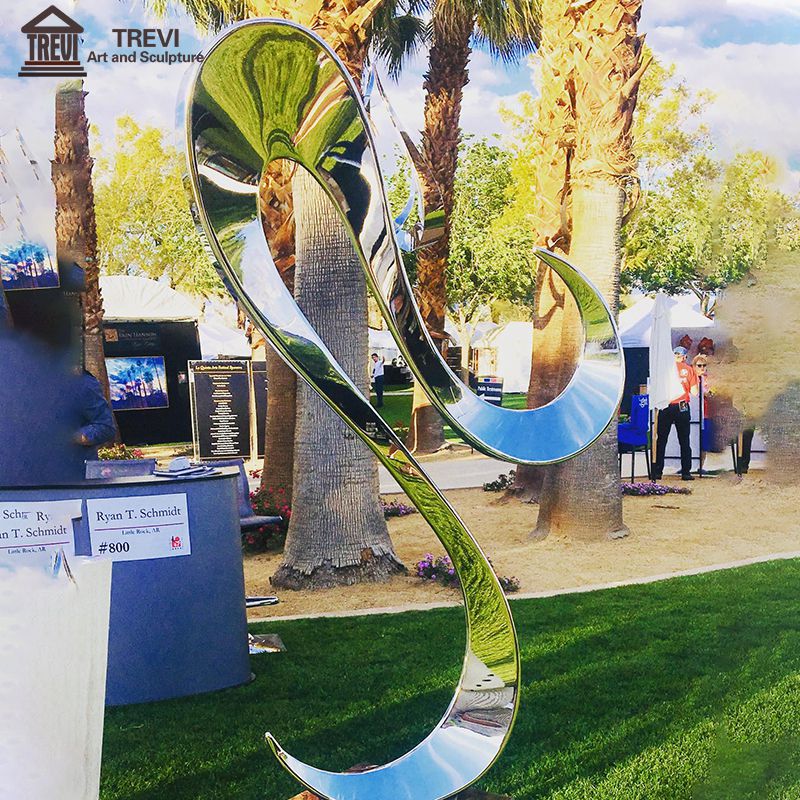 Other Stainless Steel Sculpture Designs:
In addition to our abstract mirror sculpture, we offer a wide range of stainless steel sculpture designs to cater to diverse preferences. From figurative sculptures to geometric abstractions, each piece is a testament to our commitment to artistic innovation and craftsmanship. Explore our collection to find the perfect sculpture that resonates with your style.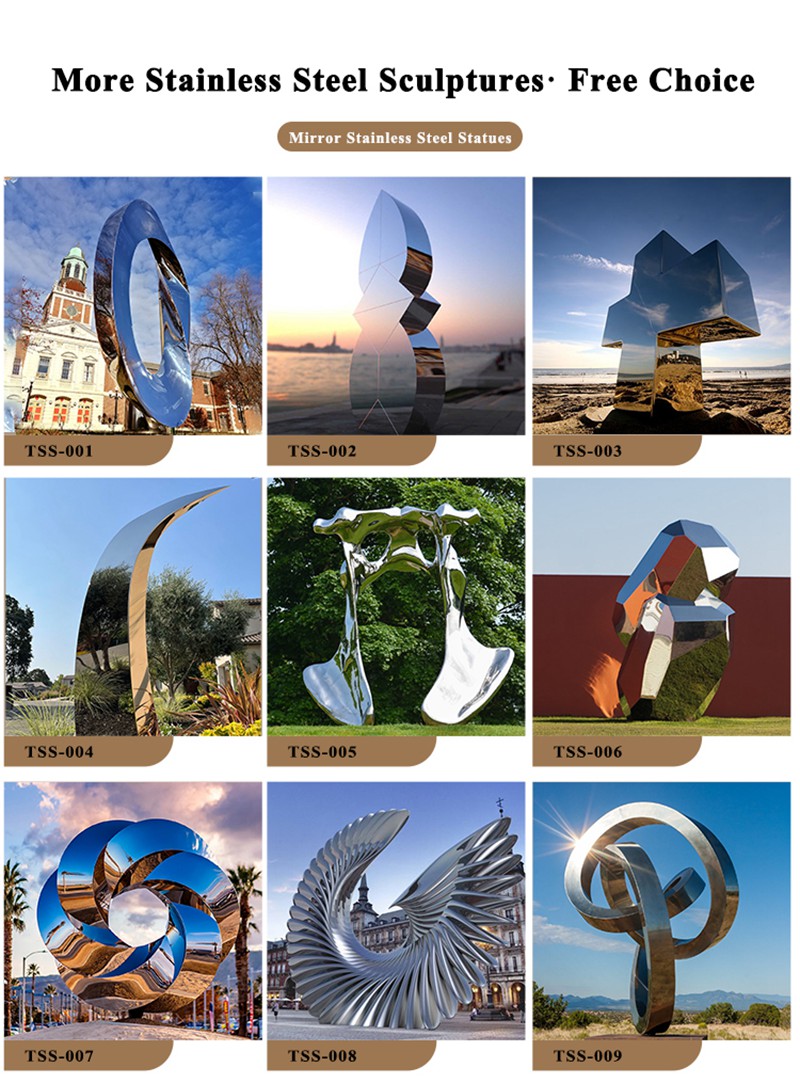 Professional Design and Customization Services:
We pride ourselves on our professional design team, dedicated to creating extraordinary sculptures that exceed expectations. Whether you have a specific vision in mind or require assistance in conceptualizing a design, our experts will collaborate with you to bring your ideas to life. Experience the thrill of owning a unique, customized stainless steel sculpture that reflects your individuality.
Elevate your space with the mesmerizing beauty of a stainless steel abstract mirror sculpture. Contact us today to explore our collection and transform your space into an artistic oasis.