A mysterious animal stands on the shore. It communicates face-to-face with the sea all year round. A brilliant stream of water spews out from its mouth.
The Merlion Fountain Singapore quietly watches the sunrise and sunset and the comings and goings of the walking people.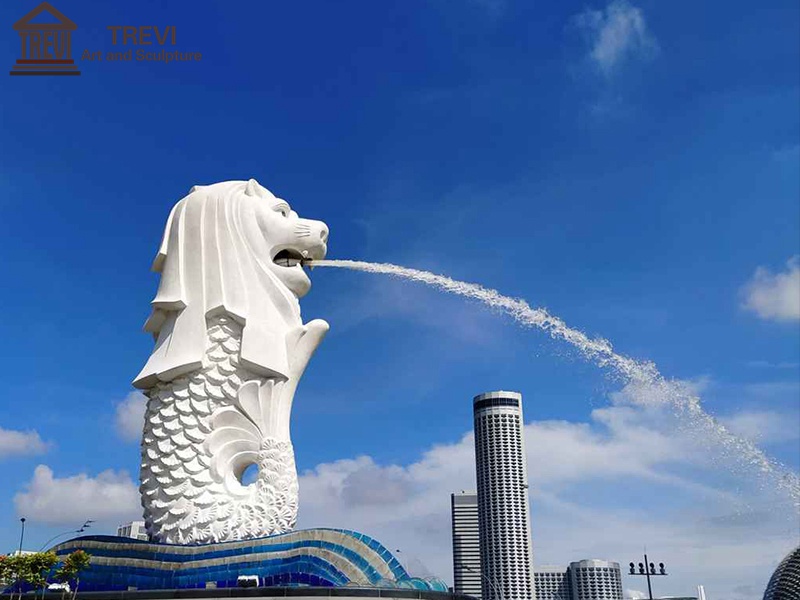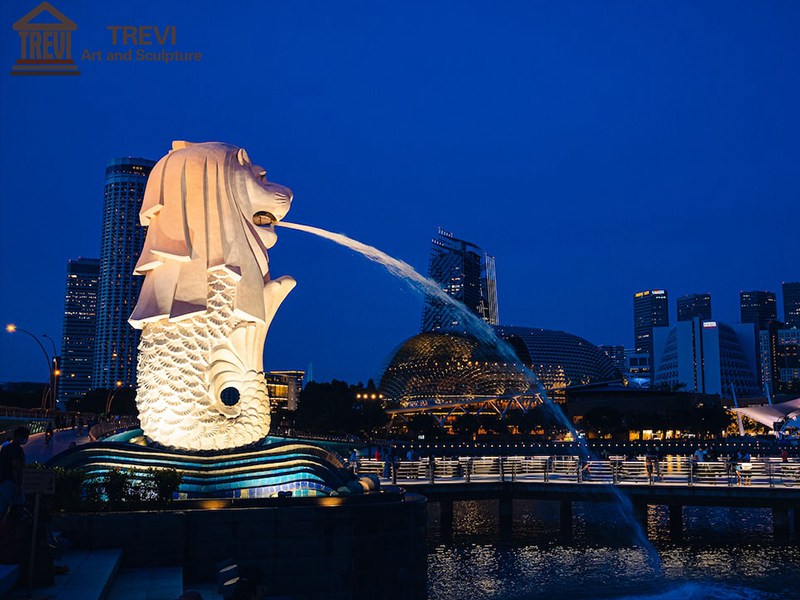 As a representative sculpture of Singapore, the Merlion Fountain attracts many people to visit and appreciate it.
The famous Lion Fountain in Singapore is also the mascot of Singapore.
Trevi's professional artists could show the charm of the Merlion fountain with excellent carving skills, and recreate a representative object of the city.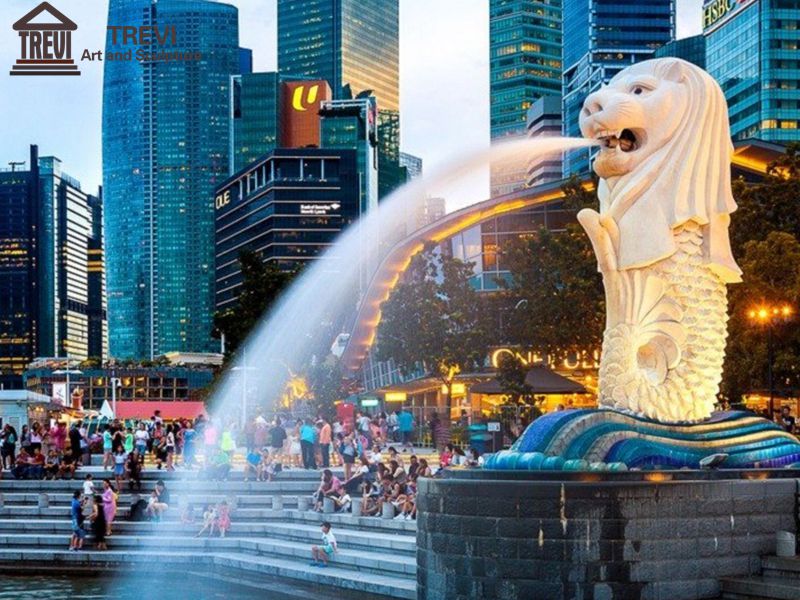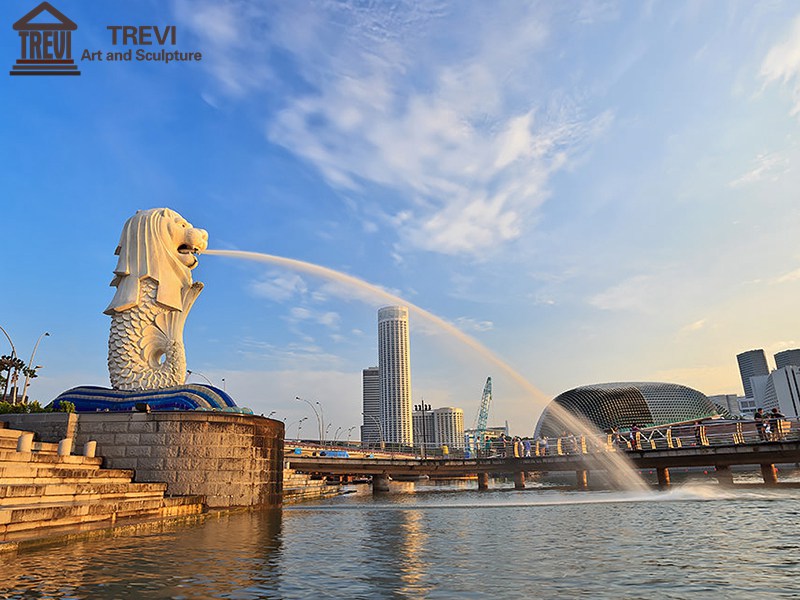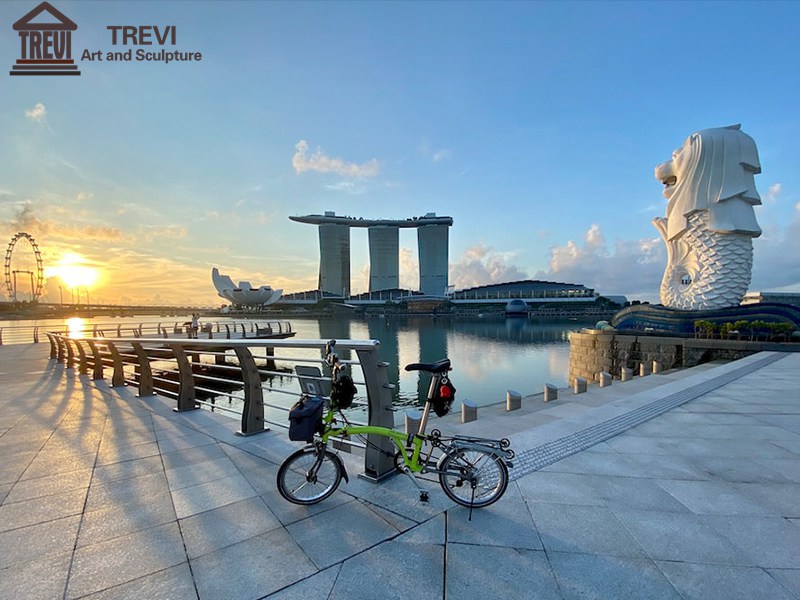 Professional Hand-Carving Craftmanship:
Trevi would use professional hand-carving skills to create this Singapore famous Lion Fountain. Hand-carving would be able to express the details and characteristics of the Merlion to the greatest extent.
From the design drawing to the production process to the final product, we would record in detail and deal with the details carefully, so that the Merlion fountain has its own charm.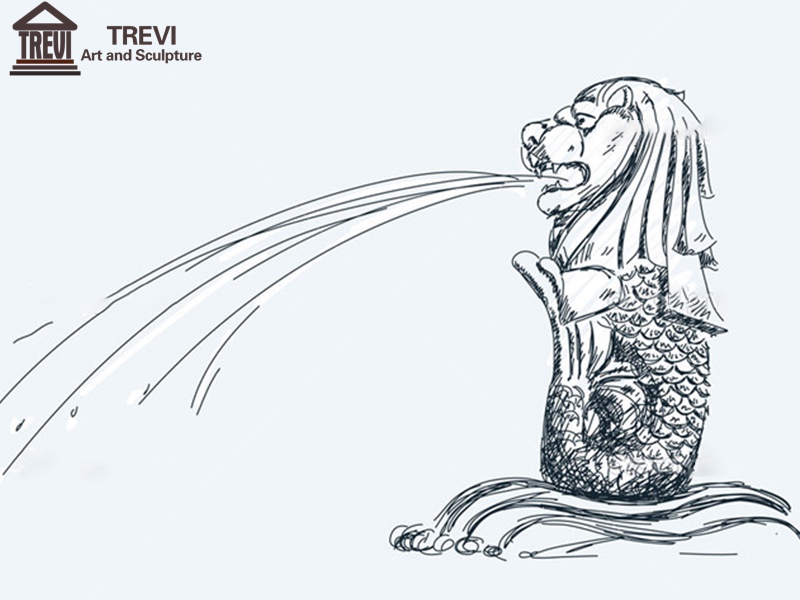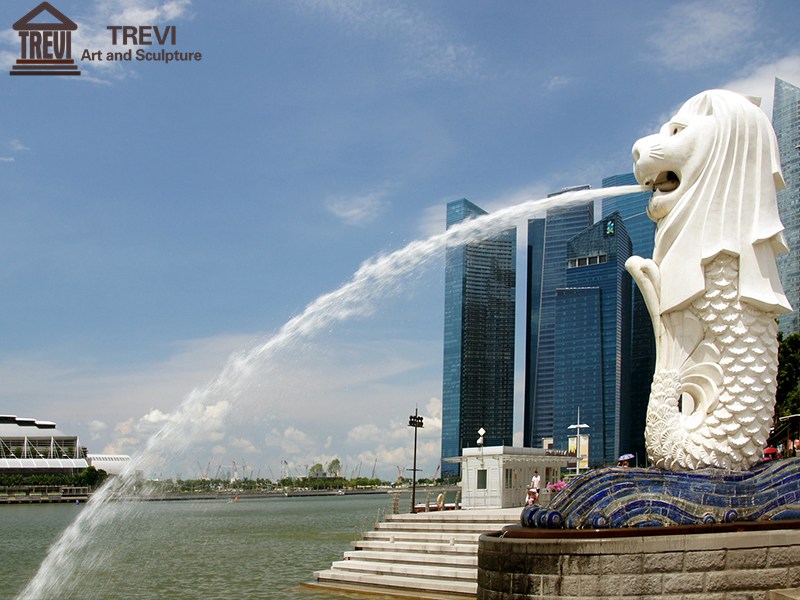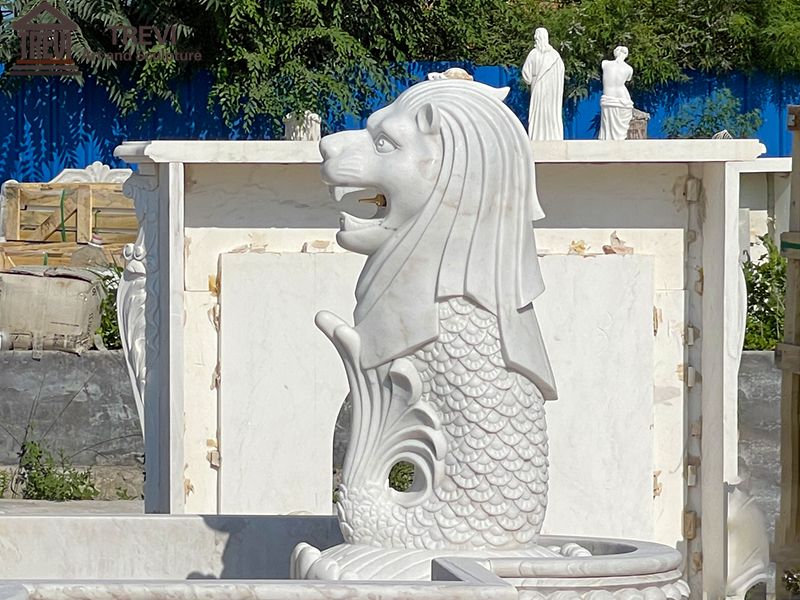 Marble Fountain Feedback:
As a professional marble sculpture supplier, Trevi has produced countless styles of marble water fountains in the past 40 years.
The followings are the feedback shared by customers to us, including text praise and picture display. They have ones for wedding scenes, villas, courtyards and more. Each one is extremely delicate and beautiful.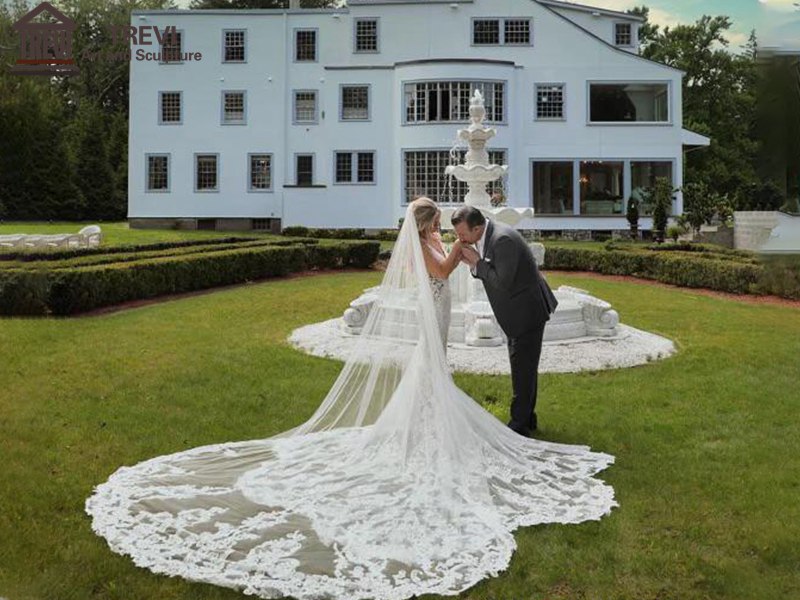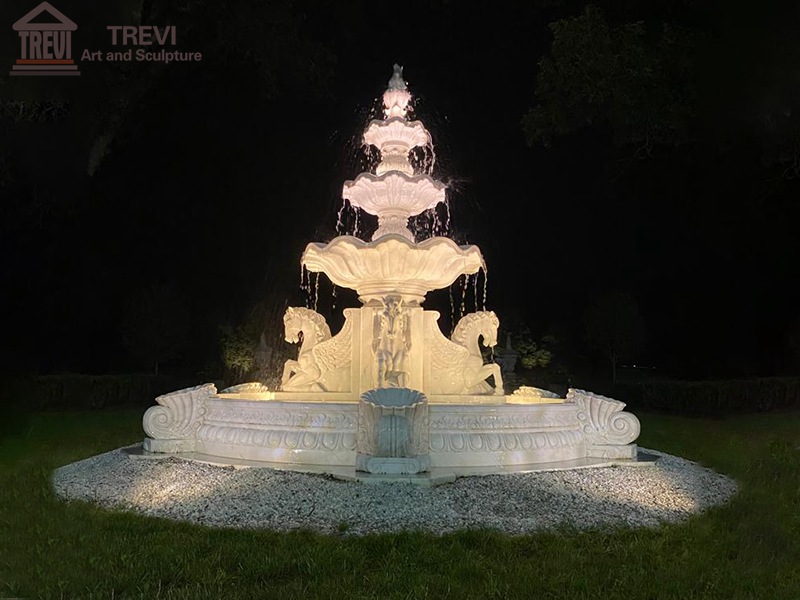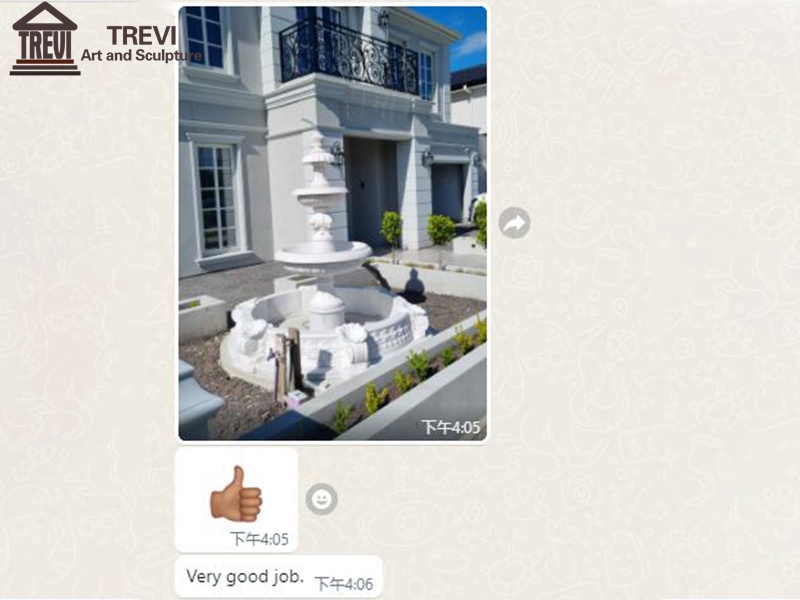 We have the expertise to create the most suitable marble lion fountain of the highest quality for you.
Welcome to contact us to buy!