A slim and beautiful woman stood gracefully. Her dress and long hair fluttering in the wind have a unique feminine charm, which makes people have endless aftertastes after seeing it.
This is the classic sculpture style of the famous Chinese artist Luo Li Rong. She could always show the most elegant and charming of women.
Trevi was able to produce the most realistic and vivid Luo Lirong sculpture based on the original work. Our unique patina would bring beautiful female figures to life.
Other Styles of Luo Li Rong Statues:
This style is the movement of women raising their skirts and swaying freely. It has a nice name — feathering. At the moment it bursts out, we seem to see her life blooming.
Such a group of highly expressive sculptures could also touch our hearts at a certain moment and make us think about life.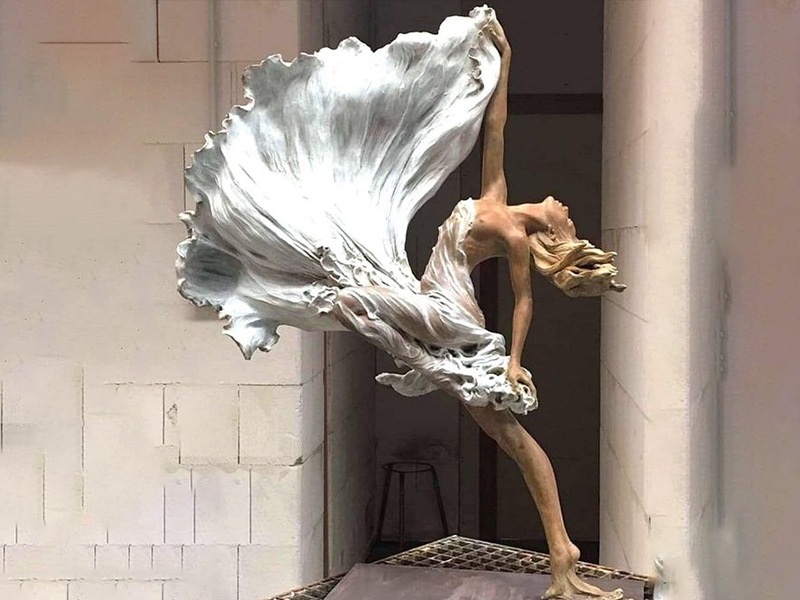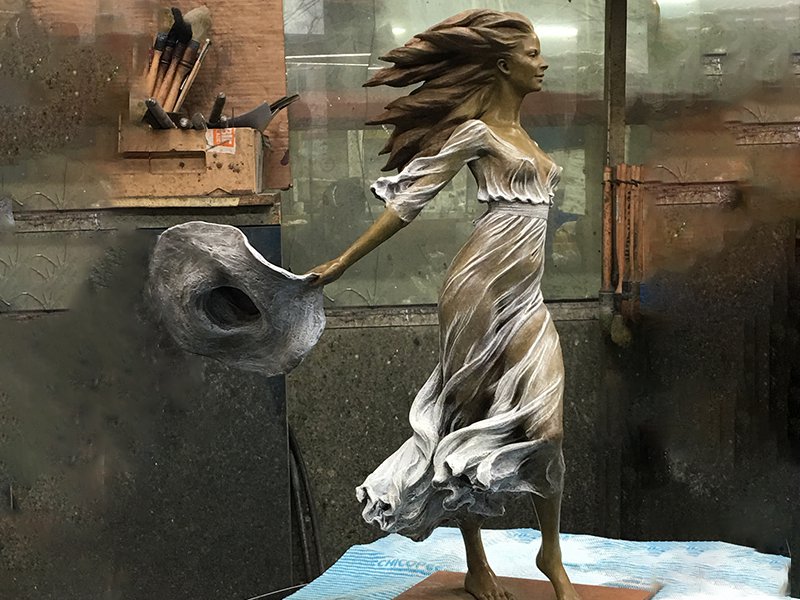 Trevi's Fine Craftsmanship:
We cast the Luo li rong sculpture using the traditional lost wax method. This casting method could present the charm of figure sculpture to the greatest extent. Some necessary details are also very meticulous.
In fact, compared with the original work, the Luo Lirong Statue we cast could be more than 95% restored.
You could see how beautiful she is when she raises the hem of her clothes. This form of expression also shows the confident and powerful of women.


Some Feedback from Our Customers:
This Luo Li Rong sculpture is carefully crafted by us. Customers have given us great feedback after receiving our female sculptures. The bronze-colored skin and the clothes showed the woman's wonderful figure at a glance.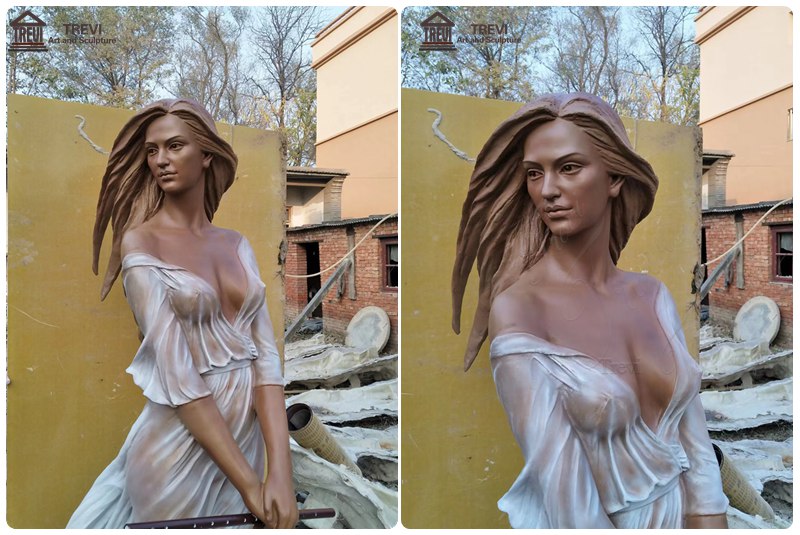 Our bronze Luo Lirong sculpture price is favorable and appropriate. And, any of Trevi's custom bronze statue prices would please you!
Feel free to contact us to purchase a custom famous bronze sculpture!