Police Statue Details:
This bronze police officer garden statue is full of love. Especially when the police hold a child in one hand. The smiles of the children are so innocent and happy. The police also looked at the children happily. This scene not only reminds us that the police are always on the way to helping people solve their problems, and they rarely spend time with their children and families. But the cop gave us all his time. If you have also received help from the police and you want to keep this picture. Then we could customize a police bronze memorial sculpture for you. Of course, we also want to express our gratitude to the police.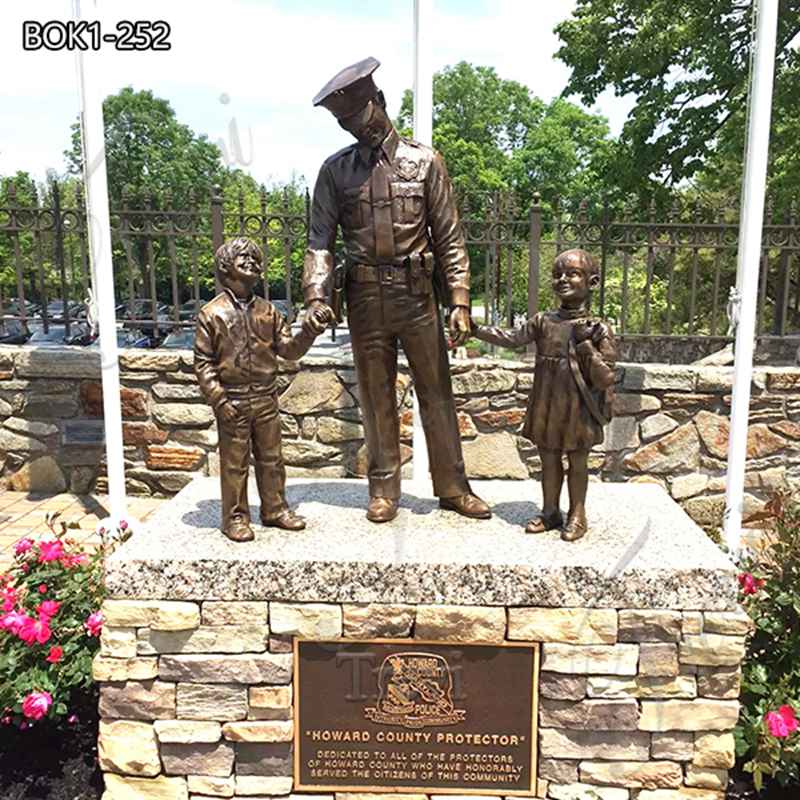 Police Protector Story:
A police protector is a uniformed police officer with a child or two. And, the bronze officer statue is completely customizable with all the details of your uniform and gear. This image shows how law enforcement could help protect innocent lives. We cast your uniforms, badges, equipment, and gear together to be very authentic. Equipment and gear would be the same make and model of items used in your department. For example, the weave on the belt or the model of the radio would be the same as what you wear in your department. You could choose the gender, race, and age of the two children's statues.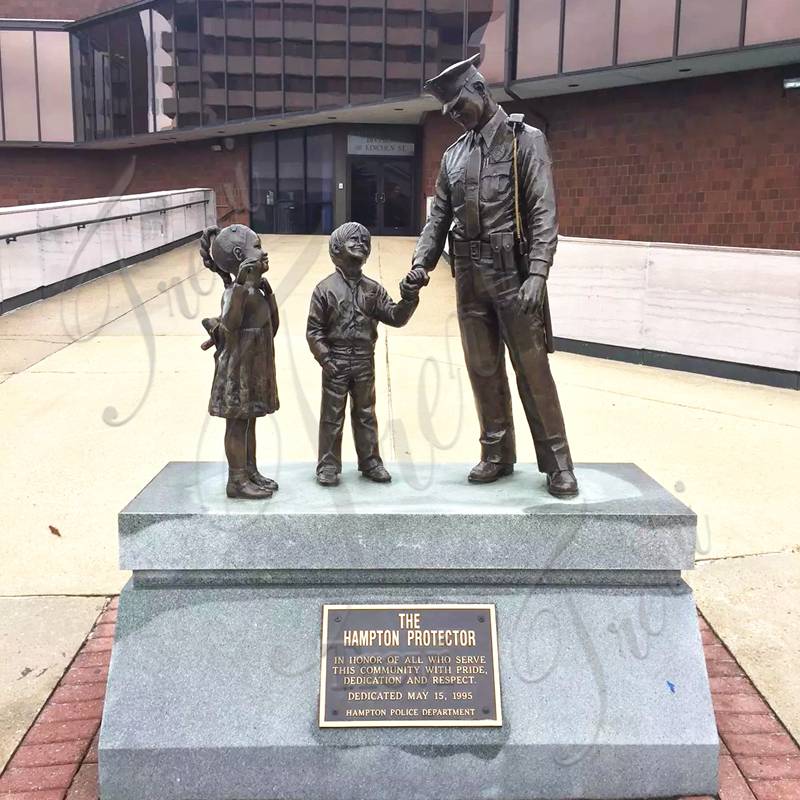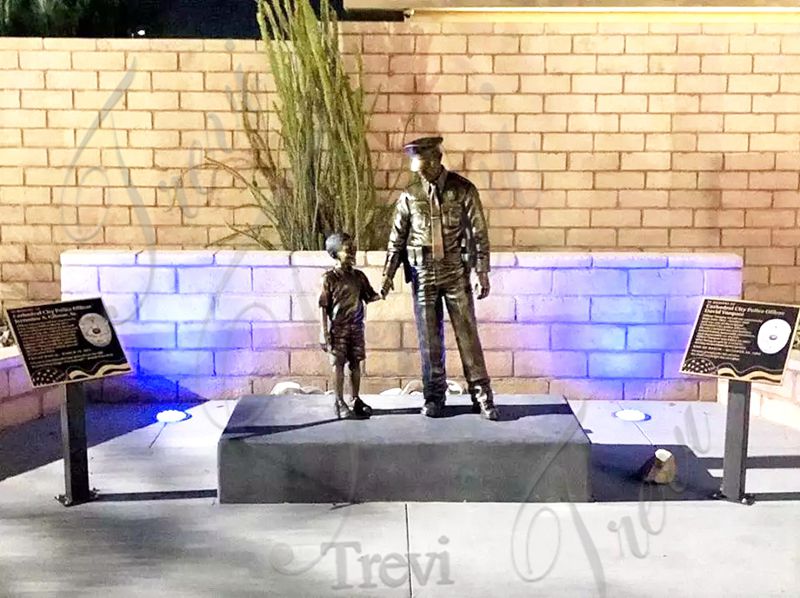 1:1 Scale Clay Model:
When casting bronze police statues, our staff would first make 1:1 clay sculptures. This clay sculpture would fully show the police officer's face and body posture. In addition, the artists in our factory have good carving experience. In this way, our clay figurine model could reflect the details of the characters well. Our painters are masters of the art. Their work is recognized and praised by the industry. Needless to say, if you choose Trevi, it would definitely give you a visual treat.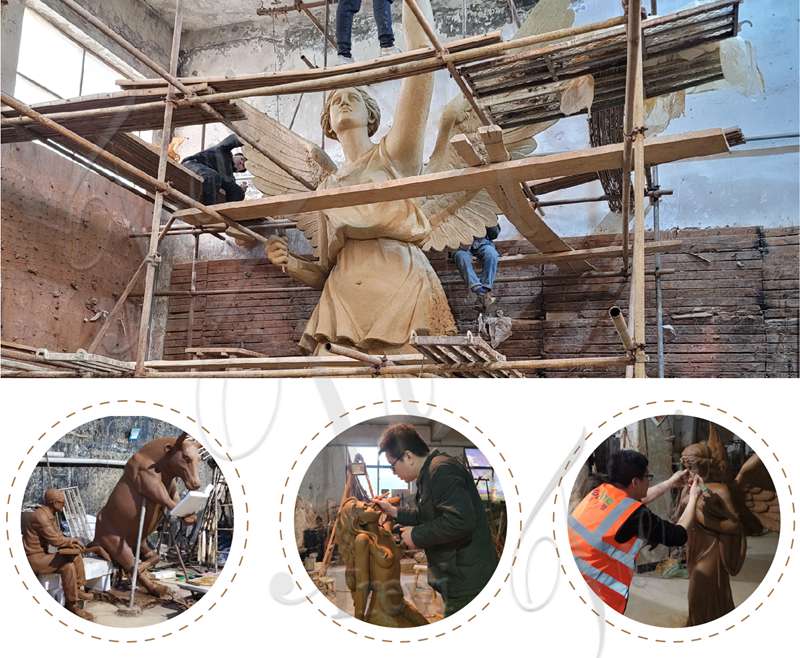 Regular Lost Wax Casting:
When casting, our painters used traditional wax-free craftsmanship to create this exquisite police figure for you. Also, our painters are familiar with this technique. Therefore, this bronze police statue is very delicate in detail. This is especially true of police equipment. Of course, our artist uses a silica sol process when casting. On our statues, white specks never appear for a long time. Therefore, this kind of police sculpture would have a good long-term commemorative significance.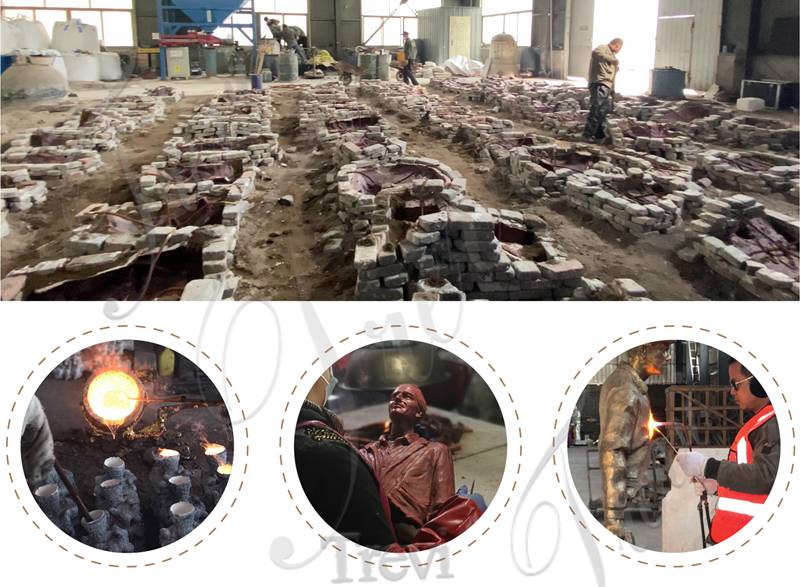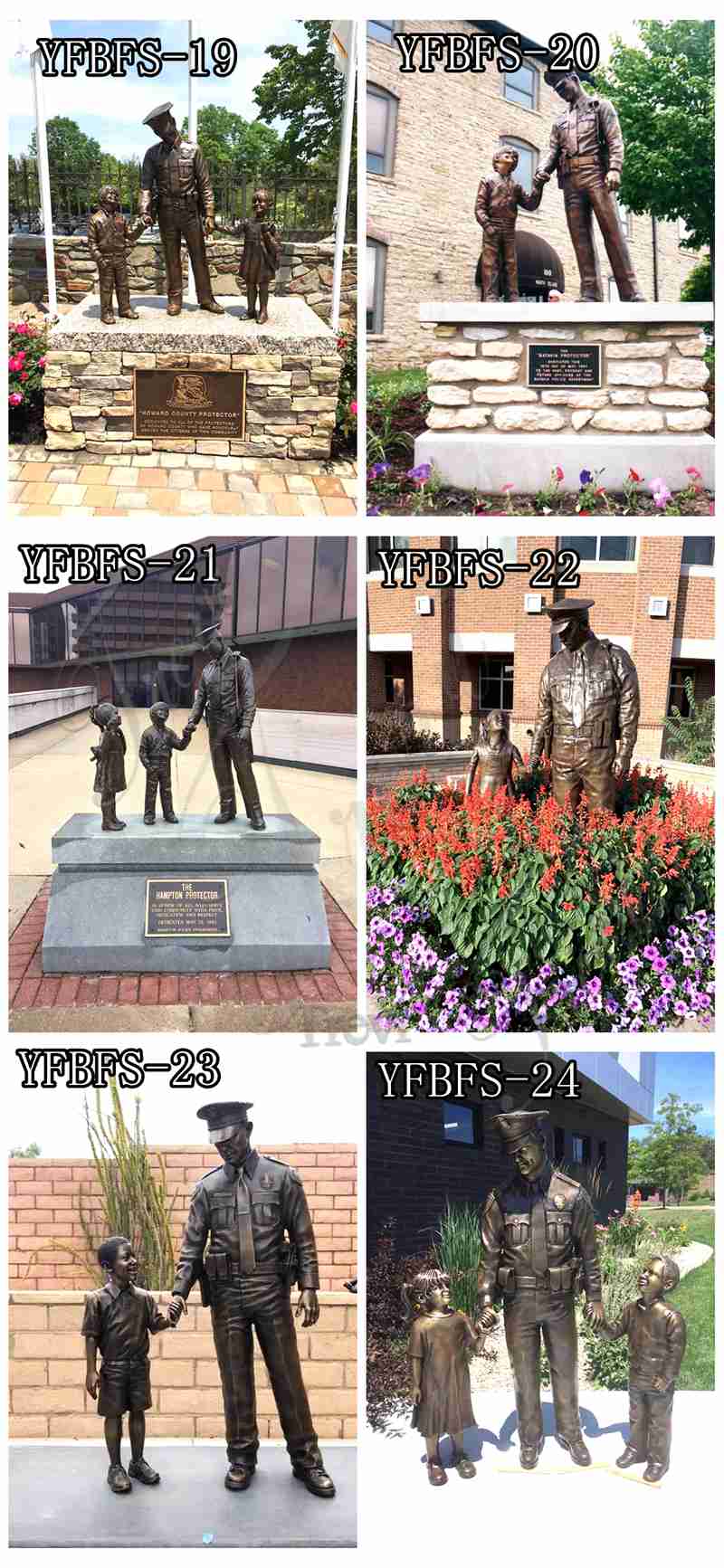 Using Chemical Coloring Method:
The artists at Trevi chemically colored this exquisite police officer garden statue for you. So no matter what color you want police sculptures. Our artists are available to meet your needs. Second, our colors would become more natural and beautiful over time.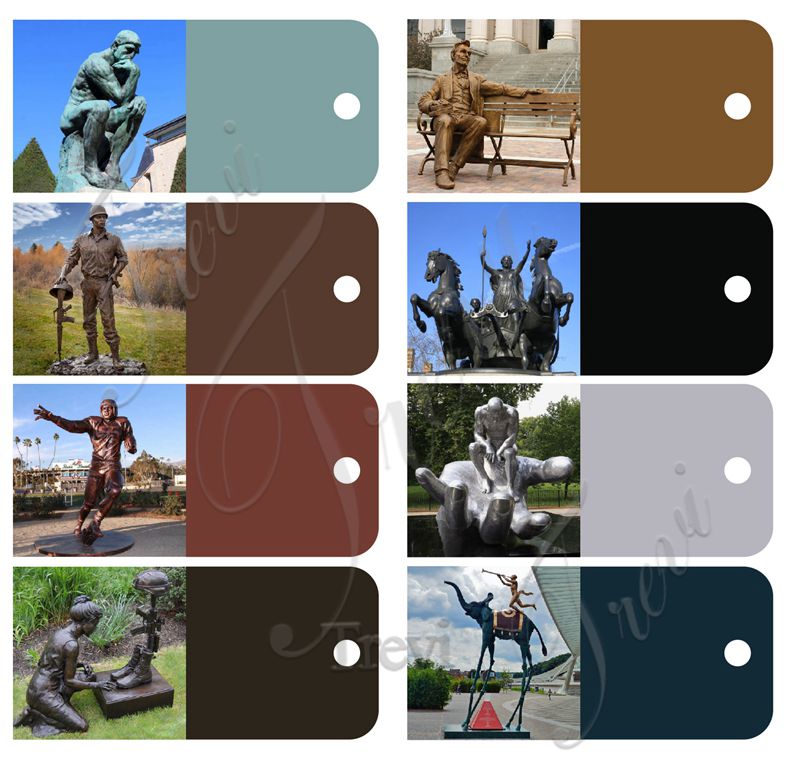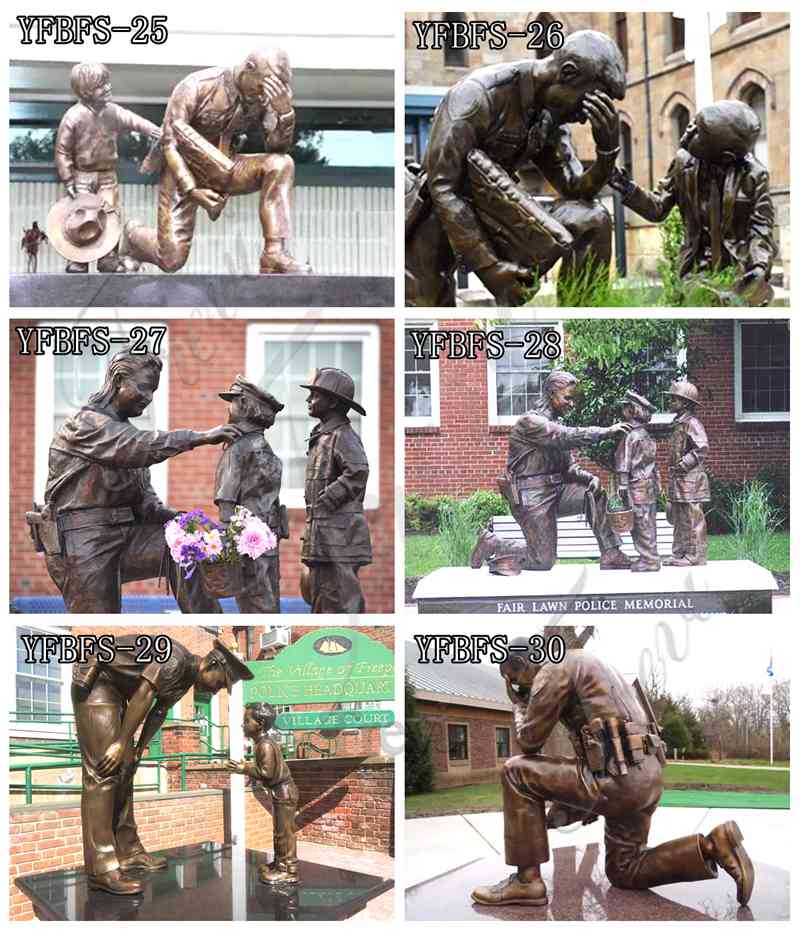 Please put your trust in Trevi's artists and sales consultants. Ours would cast a perfect police officer garden statue for you and provide satisfactory service.