Trevi used pure natural white marble as the raw material for the Diana goddess of the hunt statue. The immaculate white marble makes Diana look pure and pure. The jade-like marble material outlines the beautiful body lines of Goddess Diana the huntress.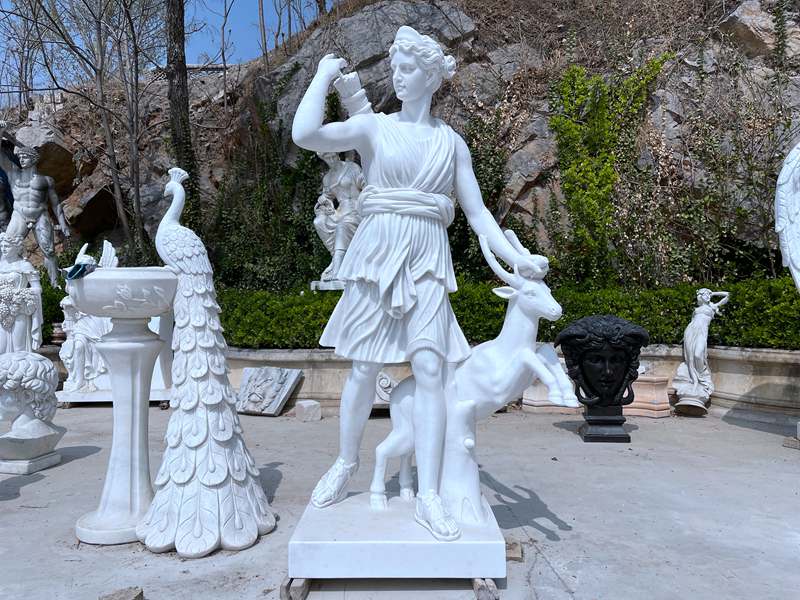 Our sculptors have meticulously sculpted the details, fully displaying the temperament that Diana the hunter should have.
The corners of the goddess' clothes fluttering in the wind, the folds of clothes piled up together… everything is so appropriate and natural.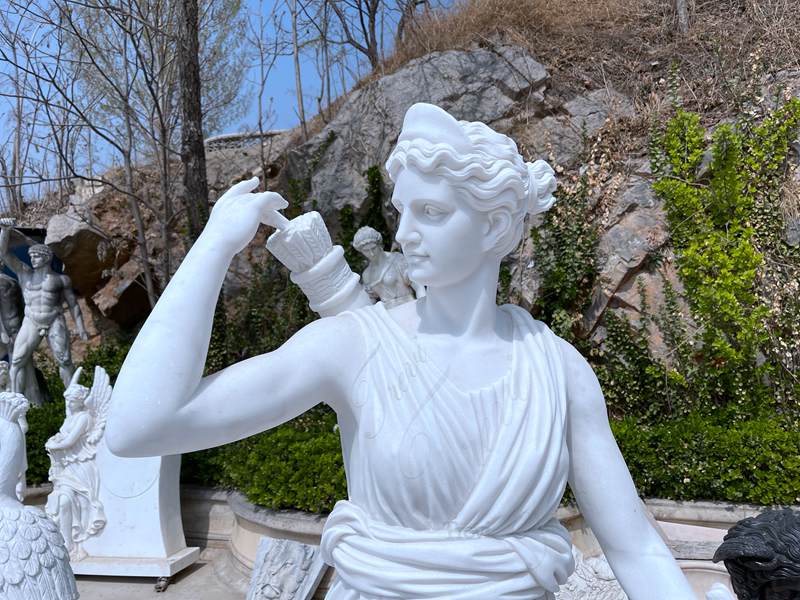 This Roman goddess Diana statue has all the detail and charm a goddess Diana should have.
Natural Marble Makes the Statue More Charming:
Natural marble is the precious wealth of nature for thousands of years. It becomes more and more attractive in the process of saving. Classic marble sculptures made from it would look beautiful with sparkling crystals. In terms of details, natural marble has another advantage – it is easy to carve. Artificial processing would make the statue more delicate.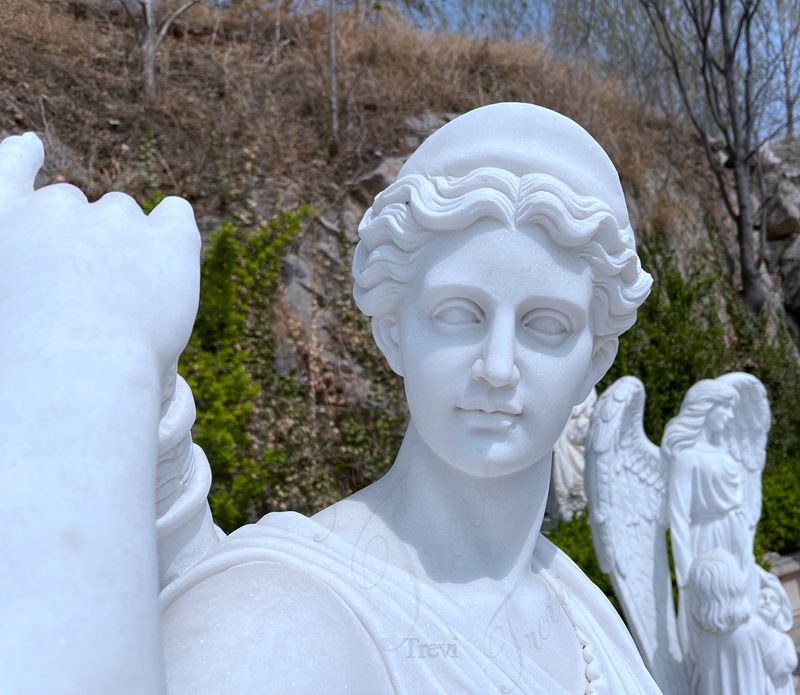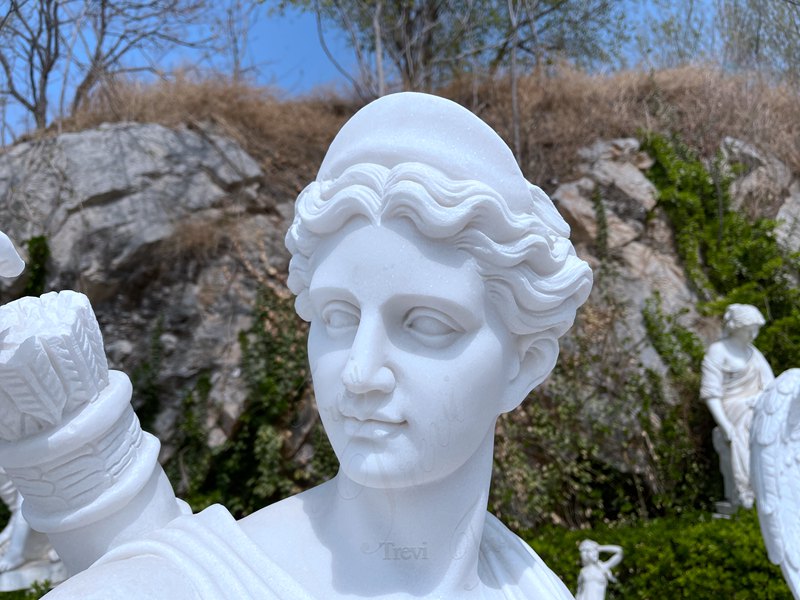 Full Details Show:
We would show you every angle of Diana goddess of the hunt statue. Our sculpted marble Diana statue is delicate and beautiful no matter which angle you look at it from.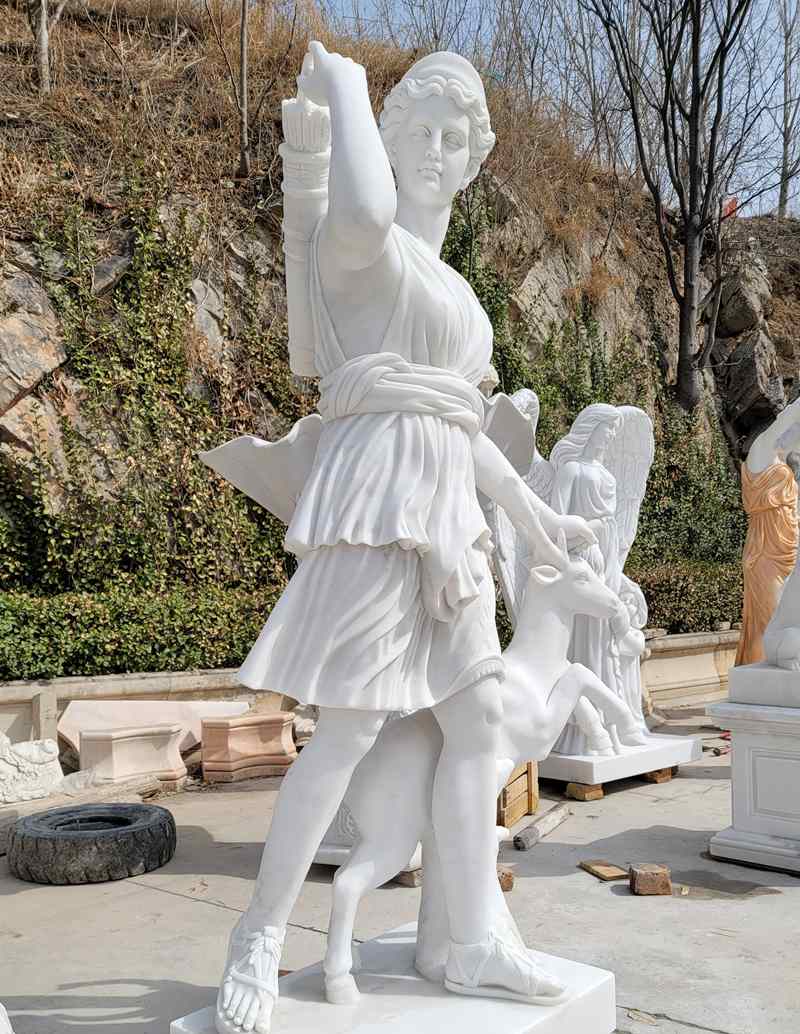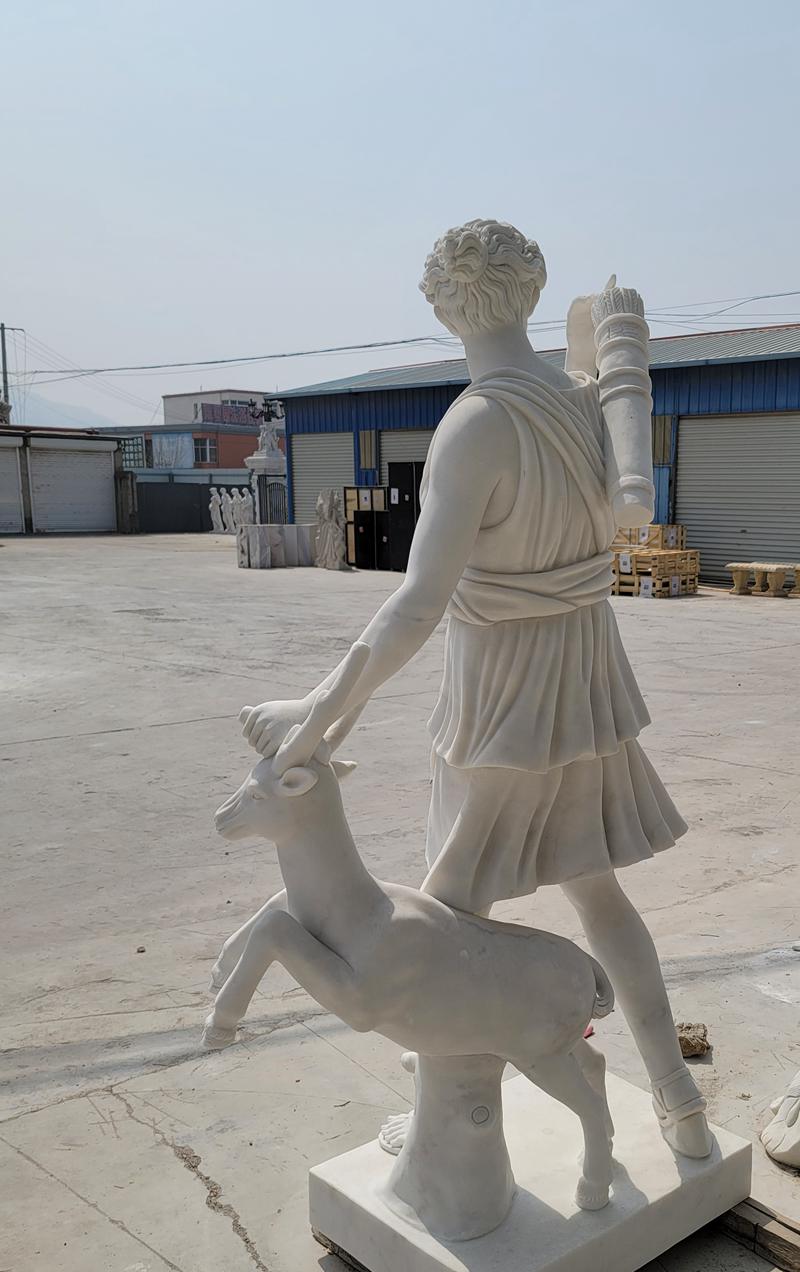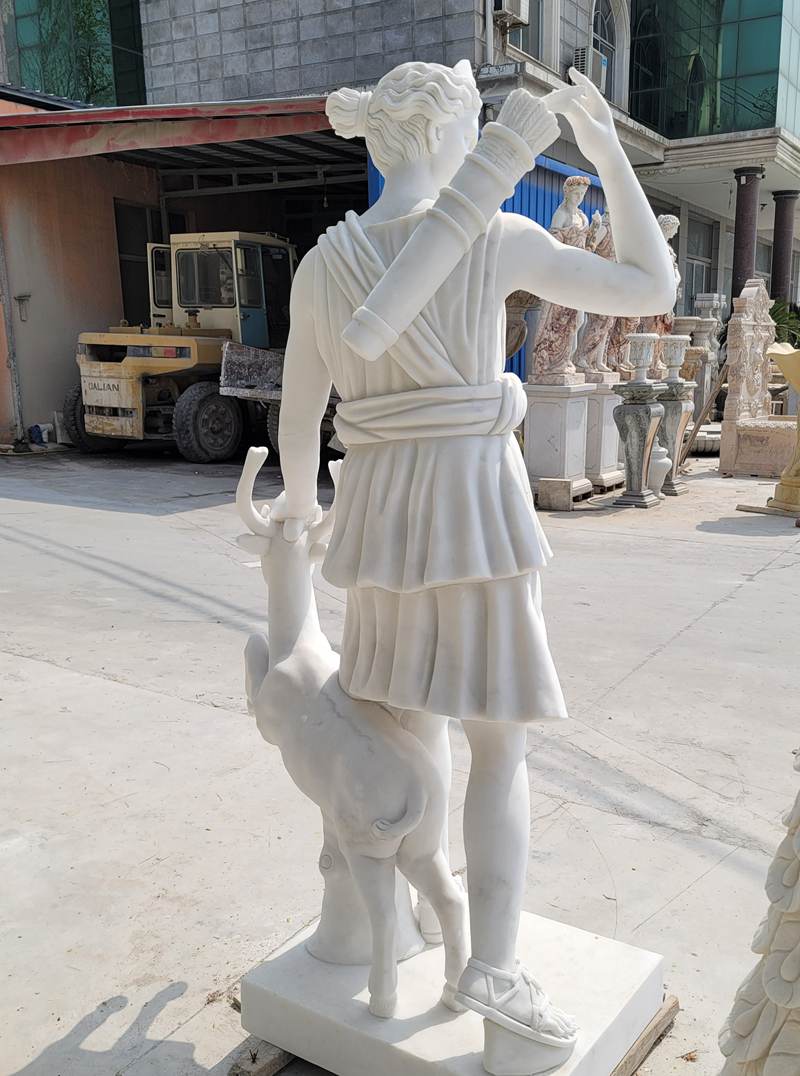 Real Feedback Picture:
Our customer also happily shared his decorative effect with us after receiving our Diana Goddess Hunting Statue. Under the green branches and leaves is our white marble statue of hunting god. They form a beautiful picture together, which makes people feel refreshed.
As a professional marble sculpture supplier, Trevi has professional and rich experience. We would provide you with a one-stop service so that you could enjoy the most intimate service. Looking forward to cooperating with you.