The exquisite white marble angel statue is the embodiment of the good in the world. It could bring people a good mood and good luck with its beautiful image and meaning.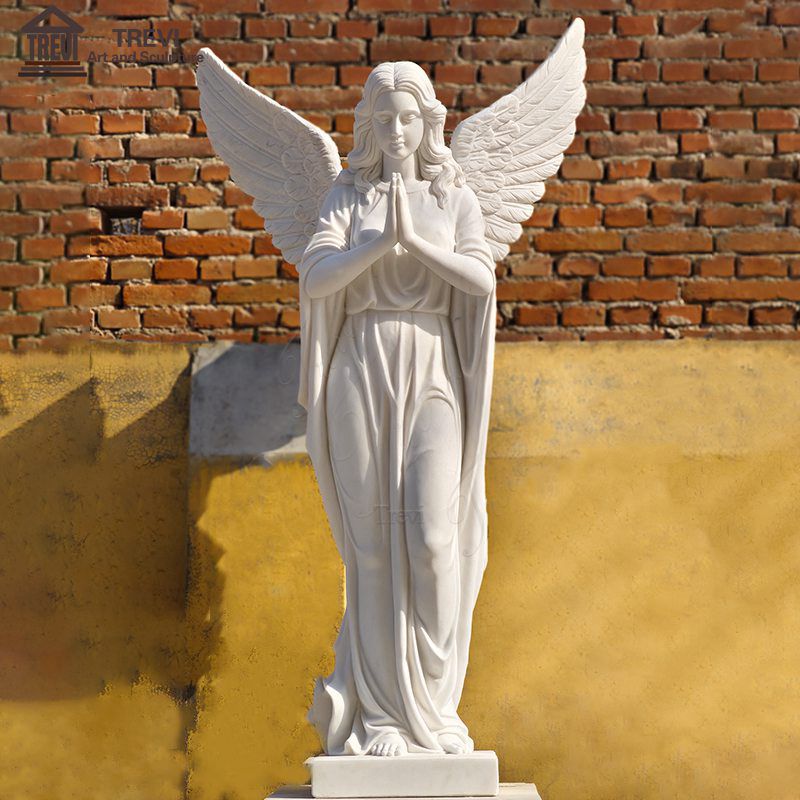 Trevi chose natural marble to shape the image of the angel, making it look more holy and noble.
The angel's gentle expression, graceful figure, and elegant temperament are displayed in front of people in this scene, which makes us fascinated.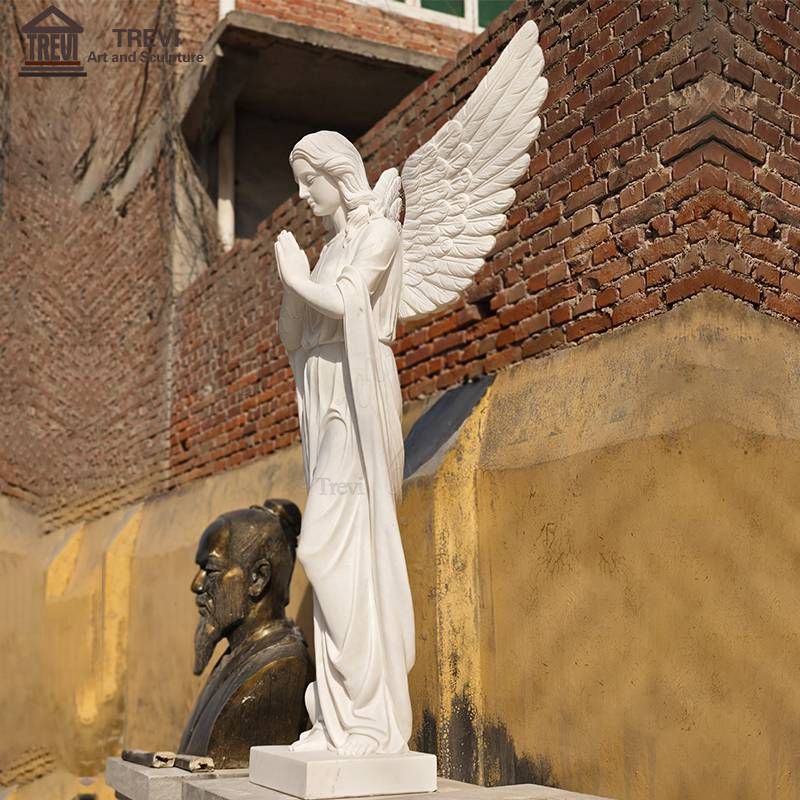 Exquisite Carved Details:
All Trevi marble figures are hand-carved by our artists.
Compared with machine carving, hand carving could show the charm that angels should have.
Its smooth jade-like skin, clothes with a right drape, nice body postures, and even the feathers on its wings are full of details and are extremely exquisite. And these could only be achieved by hand carving.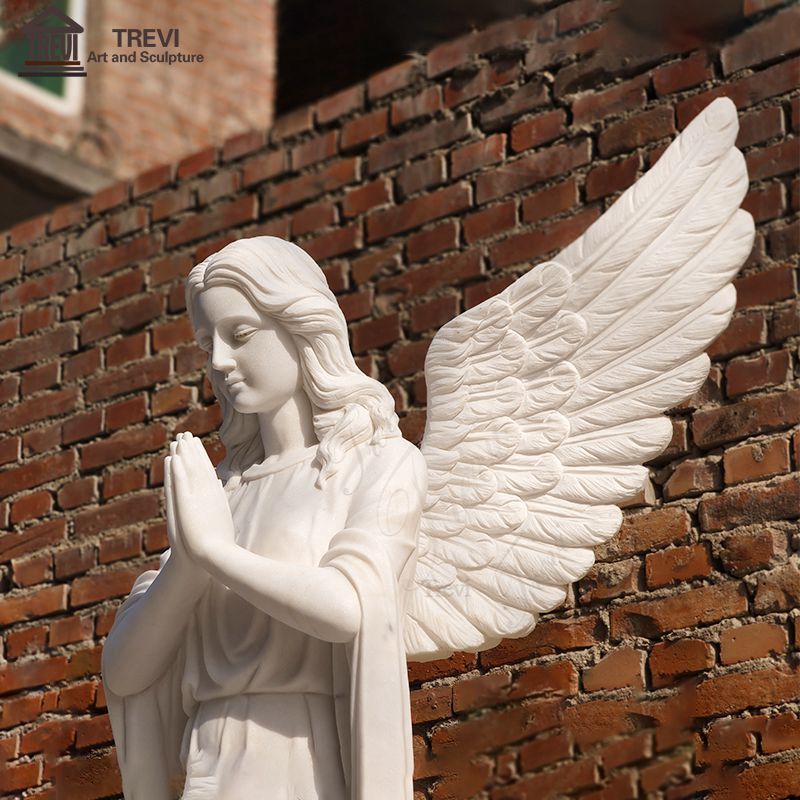 Safe Transportation Guarantee:
Trevi's white marble angel statue is not only guaranteed in quality, but also in shipping.
Every large angel statue garden would be put into the safest crate. We would wrap a layer of soft foam on the outside of the angel sculpture to protect its safety. So, you could absolutely trust us and buy outdoor garden angel statues from Trevi.
Also, custom services are also available in Trevi.
March is our promotional month. Buy any Trevi statue during this period and you would enjoy the biggest discount of the year! Welcome to contact us to buy this life size angel statue.