The bronze abstract sculpture has a unique bronze charm and abstract art style. Bronze bronze sculptures placed on the wall can not only save space, but also decorate the house, enhance the three-dimensional sense of the house and our living comfort.
At the same time, abstract-style art sculpture breaks away from common sculptural expressions. This novel design can arouse our spiritual resonance and allow us to purify and wash our minds.
The Popularity of Wall Sculpture Art:
According to statistics, wall sculpture art has become one of the best decorations in the minds of many people. Compared with portraits, they are more realistic and three-dimensional. When people see them, they will have a sense of substitution in their hearts, and they will easily immerse themselves in it.
Bronze wall sculptures are entering people's lives in various forms, making people's daily life more artistic.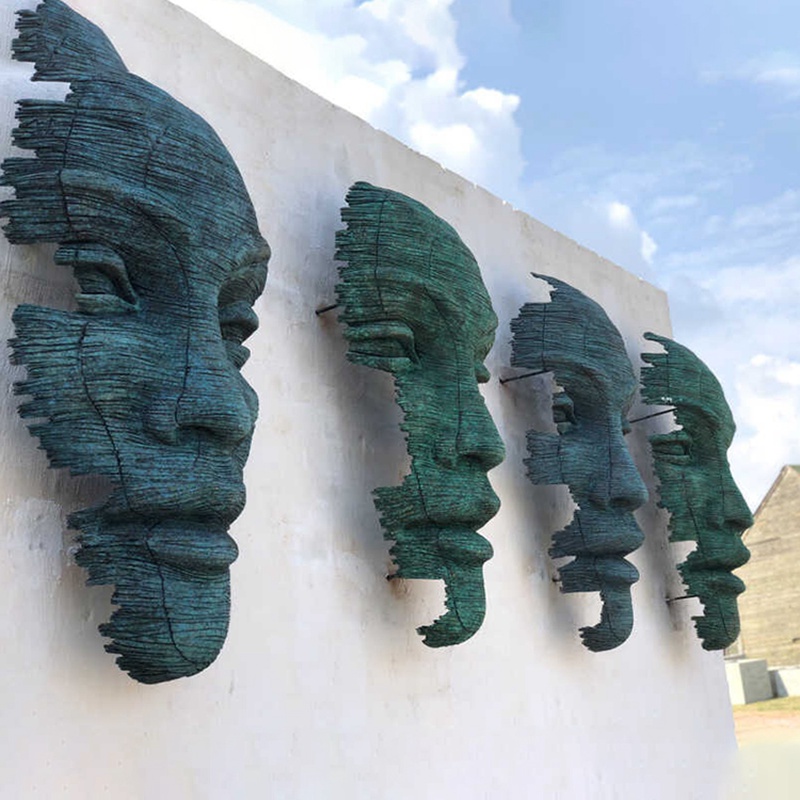 More Abstract Mask Sculptures:
In addition to indoor wall decoration, the outdoors is also very suitable for installing such a bronze mask sculpture. Against the background of the open outdoor environment, the abstract face sculpture will stand out more. And we can not stick to the general way of placing sculptures. Putting the bronze abstract face sculpture sideways or appearing in the form of a combination is an excellent picture.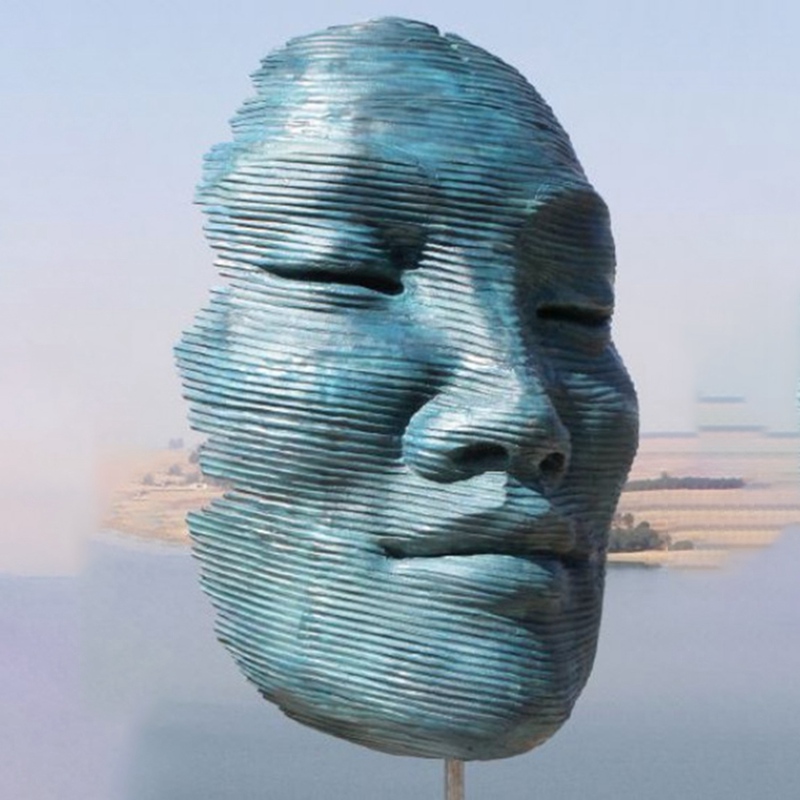 The Form of Sculpture Art is not limited to This:
In addition, in addition to bronze mask sculptures, abstract bronze human head sculptures are also a kind of outdoor sculpture that people like to express their thoughts. Whether they are long or short, fat or thin, they are the expression and display of the artist's thoughts.
If you also want to express and convey a certain idea, you can contact us. Our professional designers can visualize your thoughts so that you can feel and perceive the wonder of thoughts and art more!
We cast our bronze abstract sculptures using the traditional lost wax method. Therefore, you can be completely assured of the quality of our sculptures!
Then contact us to buy a sculpture! Let art come into our life, perceive and enjoy it!