This is a very perfect statue that shows the image of Jesus in people's minds. Every detail of this white marble Jesus statue is amazing. The outstretched hands of Jesus look holy and kind. We use white marble as the raw material, and its jade-like quality makes the whole Jesus statue look very noble.
Such a Jesus sculpture, whether at home or in church, will be a quiet corner in the hearts of believers.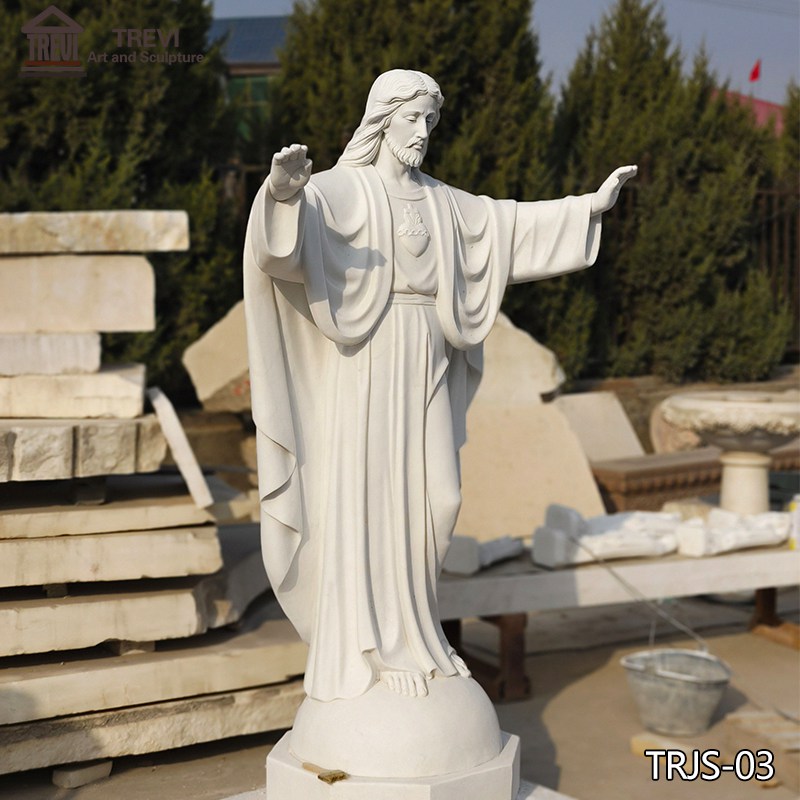 The Hand-carved Details Are Very Vivid:
Trevi would use high-quality pure white marble to create the marble statue of Jesus. We are very particular about the selection and use of religious statues. Because we know very well that these statues are sacred.
Therefore, Trevi would use high-quality A material to create Catholic statues. Our artists guarantee the high quality and exquisite details of the works.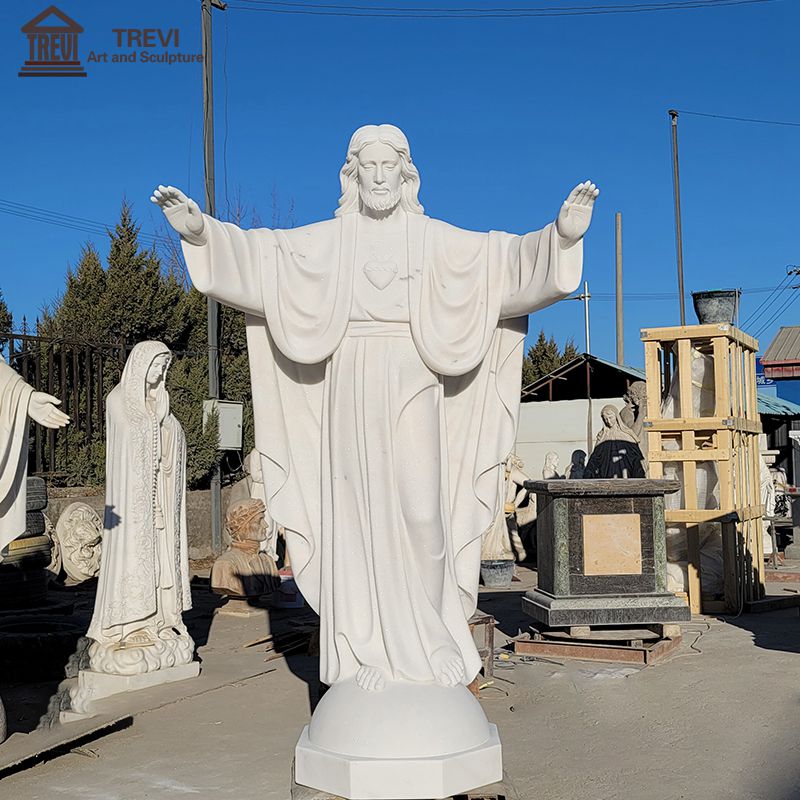 Every detail of our marble Jesus statue is hand carved by our top artists. So you can see clothes that are soft like real fabric. The expression of Jesus is so vivid, it seems that he will have a dialogue with people in the next second.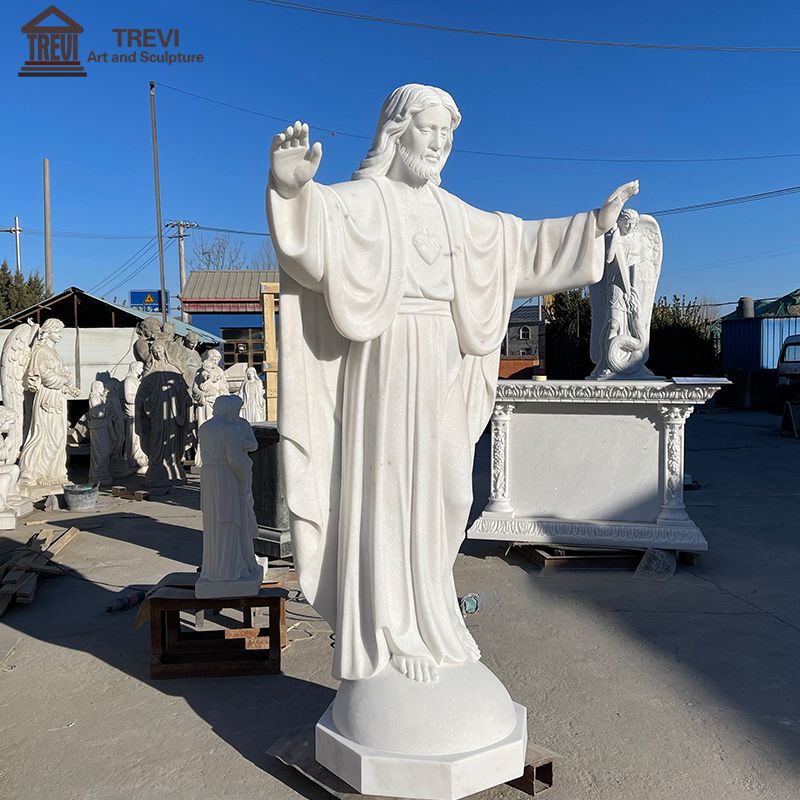 In order to meet the different requirements of customers, our artists carefully study the Bible. They knew and understood Jesus very well. Therefore, our artists can also carve Jesus in different postures and expressions according to the stories and scenes of Jesus in different events.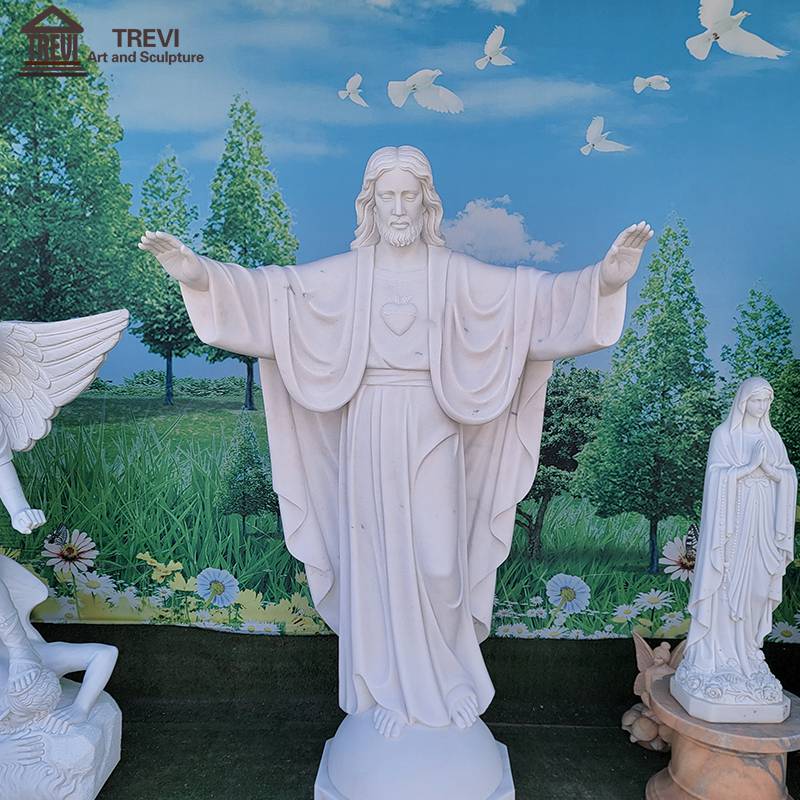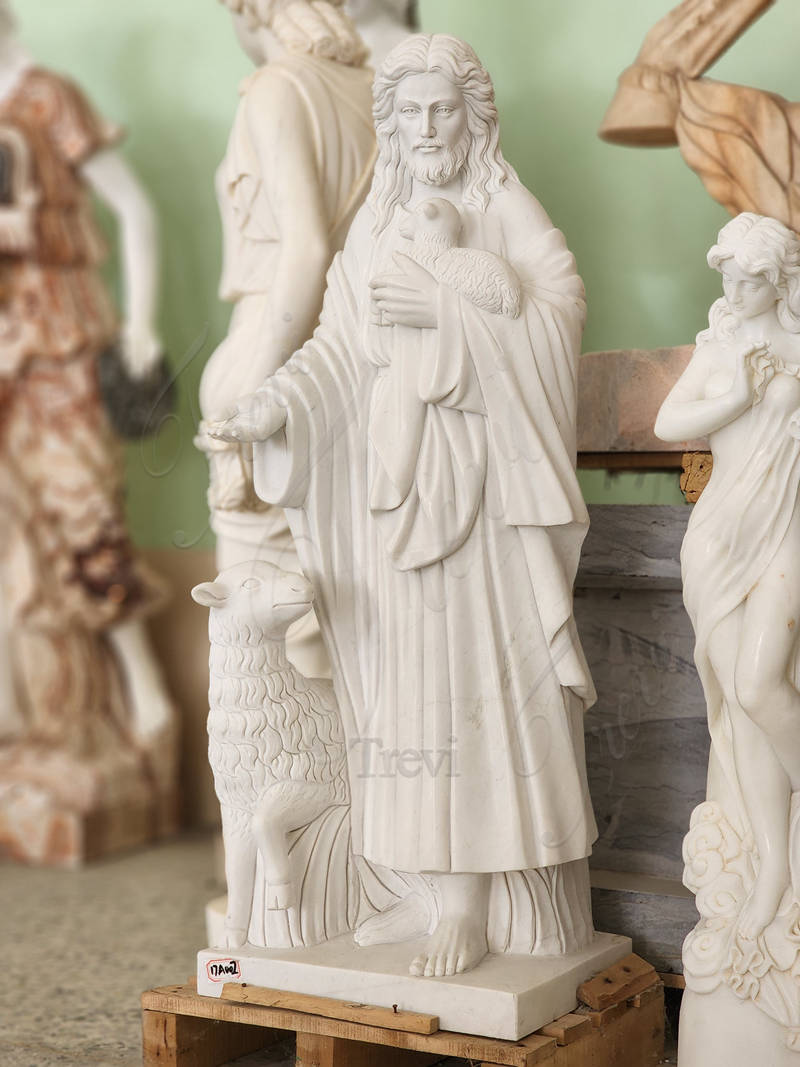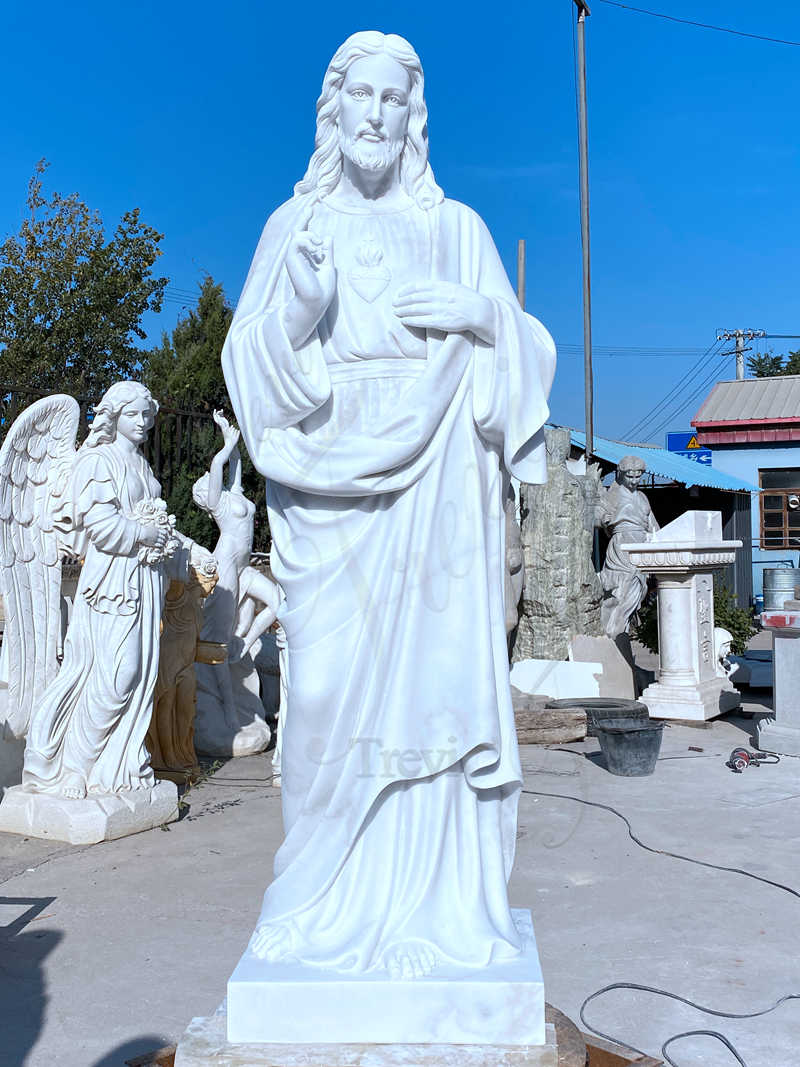 Support Customization and Painting:
The colorful Jesus statue is also very popular. So we will also paint our white marble Jesus statue according to the needs of customers. Our Painted Marble Jesus has very realistic color transitions and treatments. At the same time, we also support customization. We can draw Jesus from anyone's imagination and carve it into a living statue.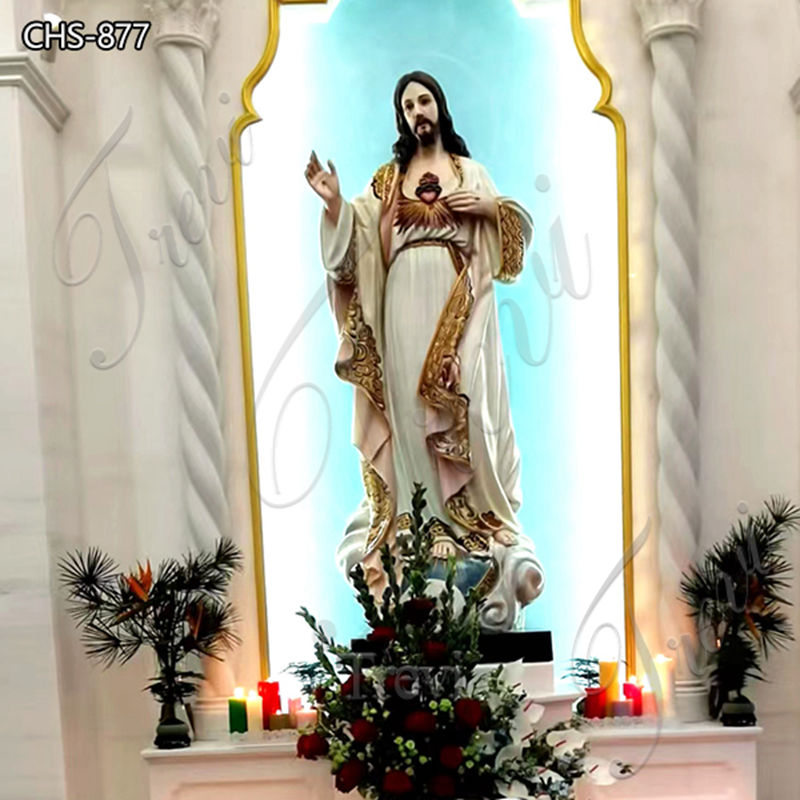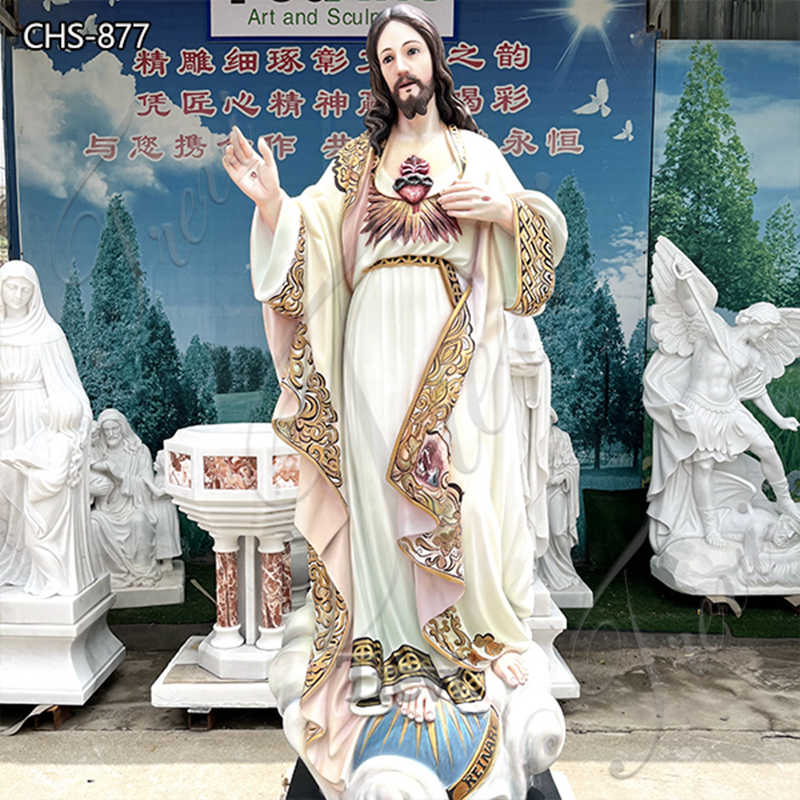 If you are looking for high-quality Jesus statues, Trevi will be your good choice.