Various bronze animal sculptures appear more and more frequently in our lives. They show their charm in different forms. A variety of animal sculptures can also show the joys of human life, and present their vivid artistic feelings to people.
The first step in the professional process of making bronze animal sculptures is to make clay models. This is also the topic of our news today. In the following content, we will show you some exquisite bronze animal clay models made by Trevi.
1. Bronze Dolphin Fountain
This piece is a clay model of a bronze dolphin fountain. Trevi's clay artists have created its delicate shape with skill and expertise. Five dolphins of different sizes dance on the waves. What a pleasing picture!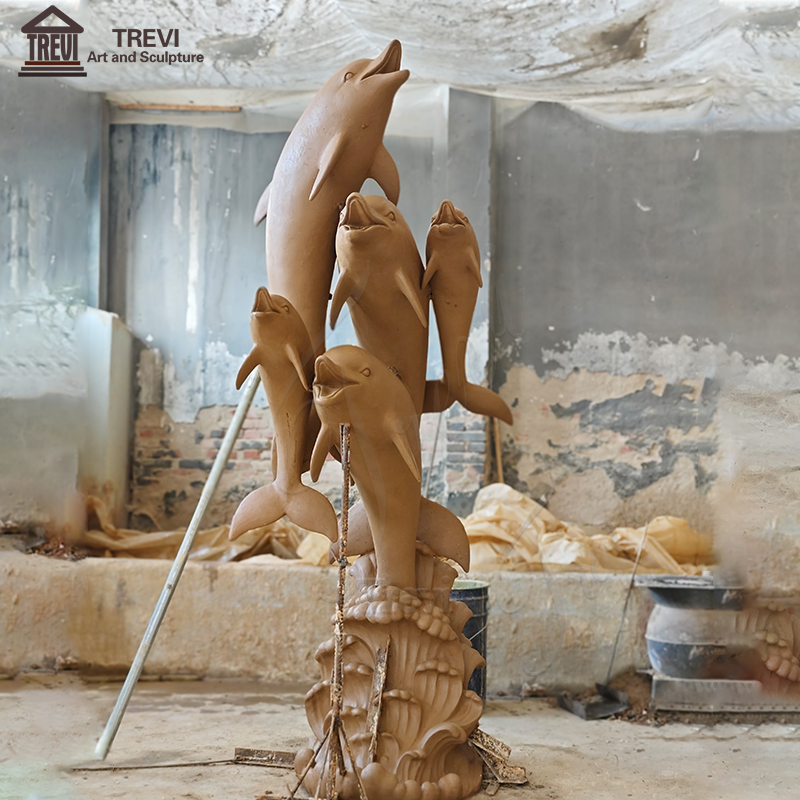 2. Bronze Bear Sculpture and Eagle
This is a bronze bear sculpture and eagle that has been very popular lately and is a very good style we sell. We use this sculpture to show the relationship between bear, fish and eagle. Just through the clay model, we could feel the tense atmosphere between them.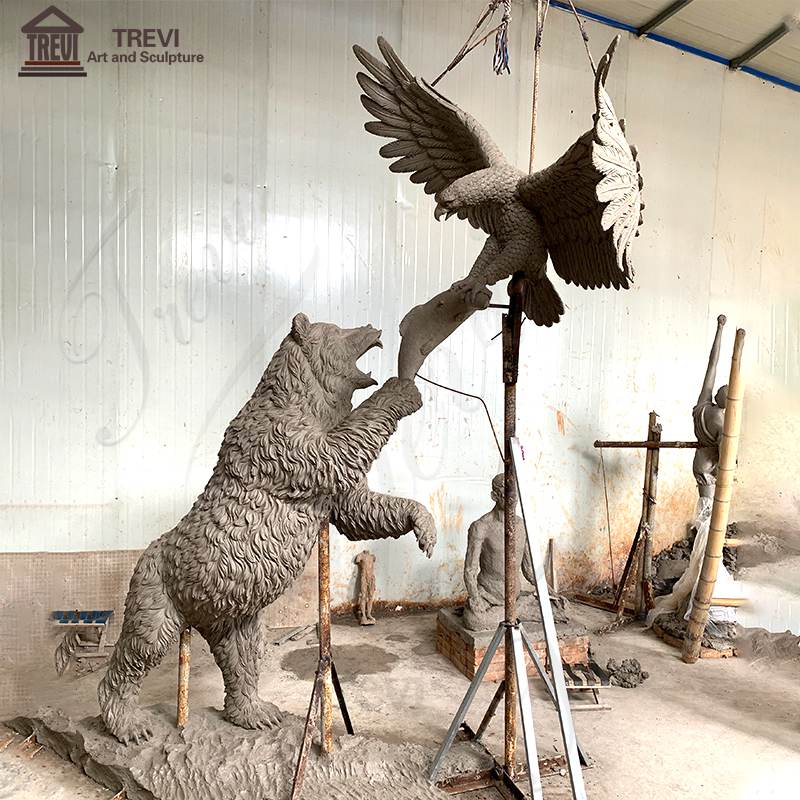 3. Bronze Lion Sculpture
This is a clay model of a pair of bronze lion sculptures. They are physically strong and powerful. The muscles and body representing speed and strength are well expressed in the interpretation of clay sculpture.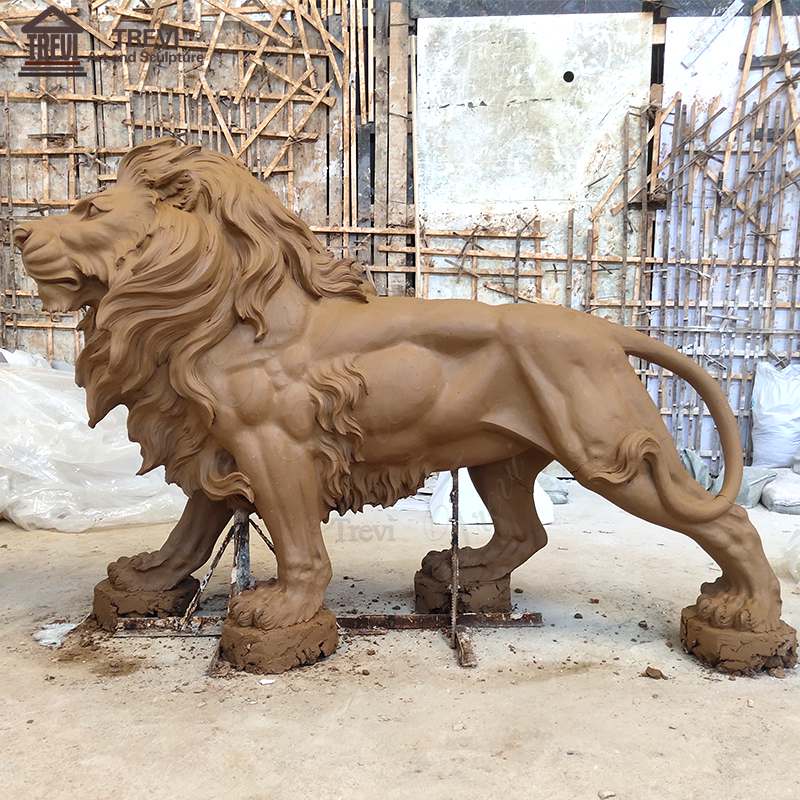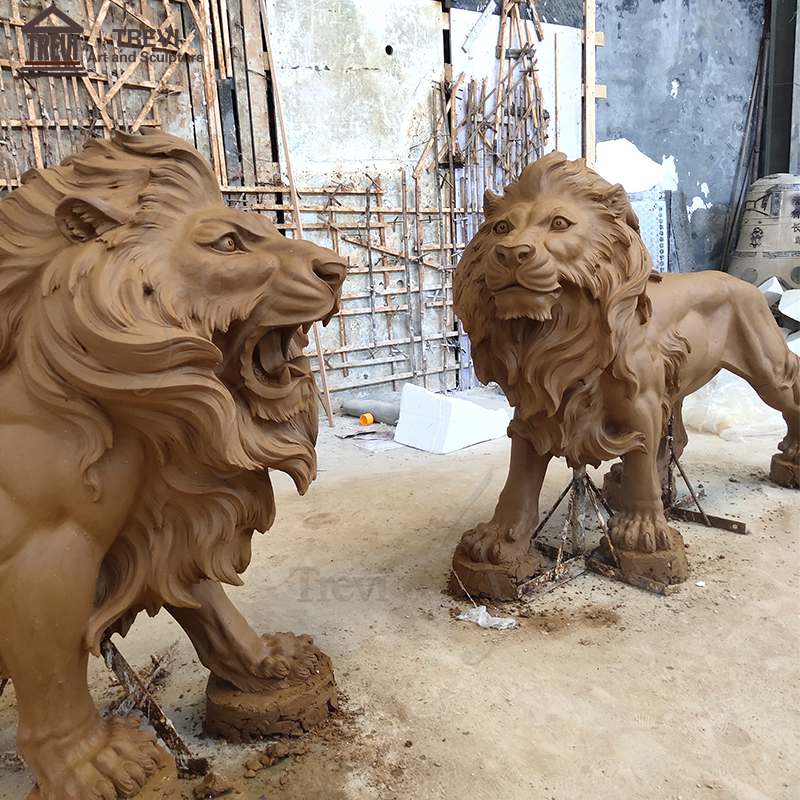 4. Bronze Elephant Sculpture
Elephants are gentle animals. The realistic skin texture and loose skin on the clay model restore the image of the elephant to the greatest extent. It's so vivid that we don't even realize it's not a real elephant!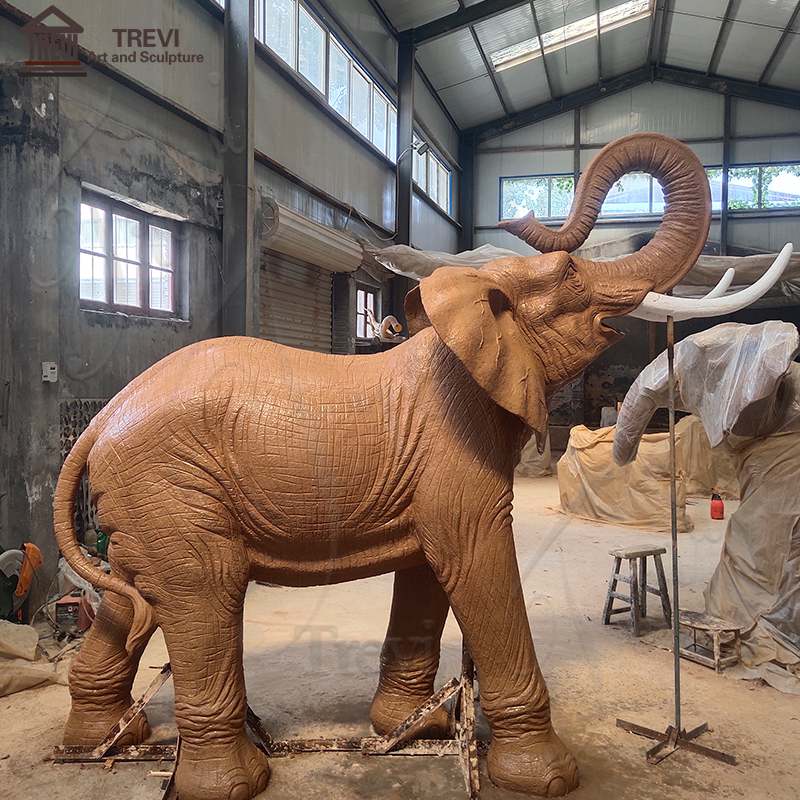 5. Still Water Horse Head Statue
Trevi has done many styles of bronze horse head sculptures for clients. Among them are the classic still water, the 5-meter-high horse head and so on. Regardless of the shape and size of the horse, we can guarantee the exquisiteness and perfection of the clay model.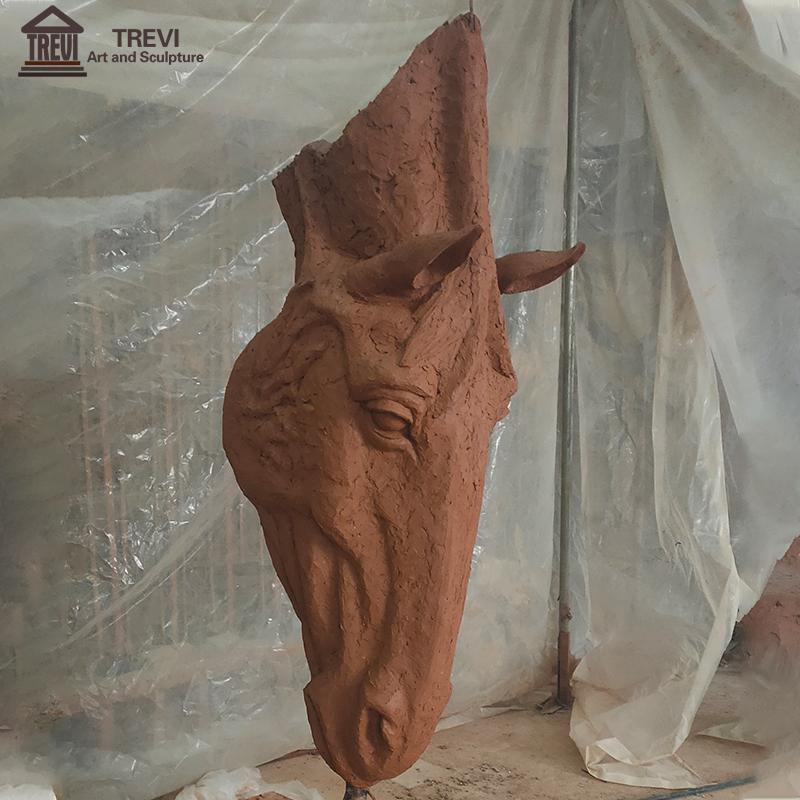 6. Bronze Race Horse Statue
The most important thing about horse race horses statues is to show the fierce competition in the sprint. Sculpture should have a sense of urgency or speed. And this clay model of a racehorse sculpture by Trevi fits the bill. Whether it is the flying horseshoes of the horse or the people on the horseback, they all have a demeanor and state of sprinting with all their strength.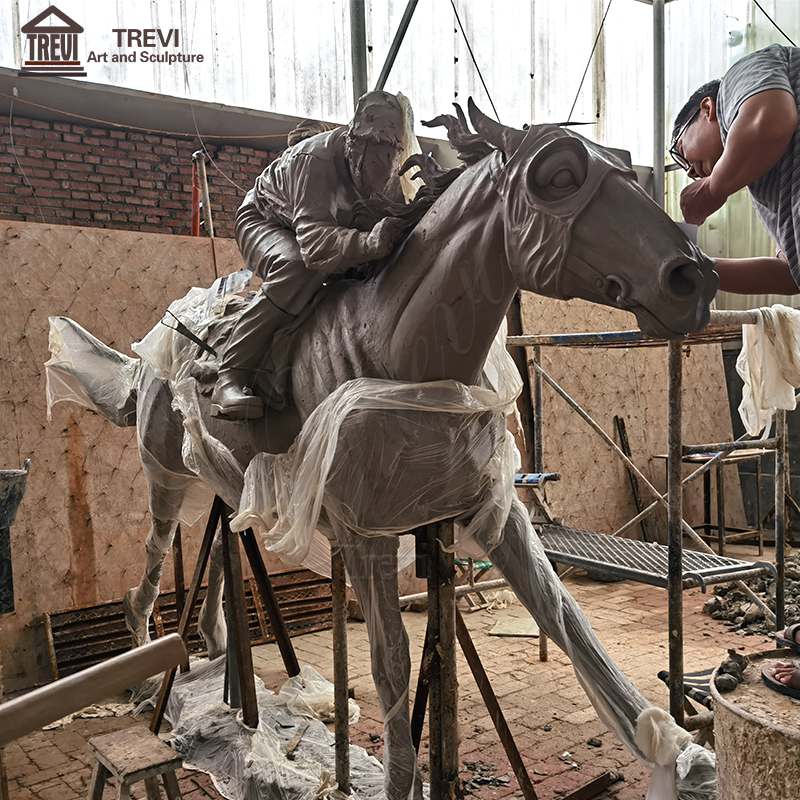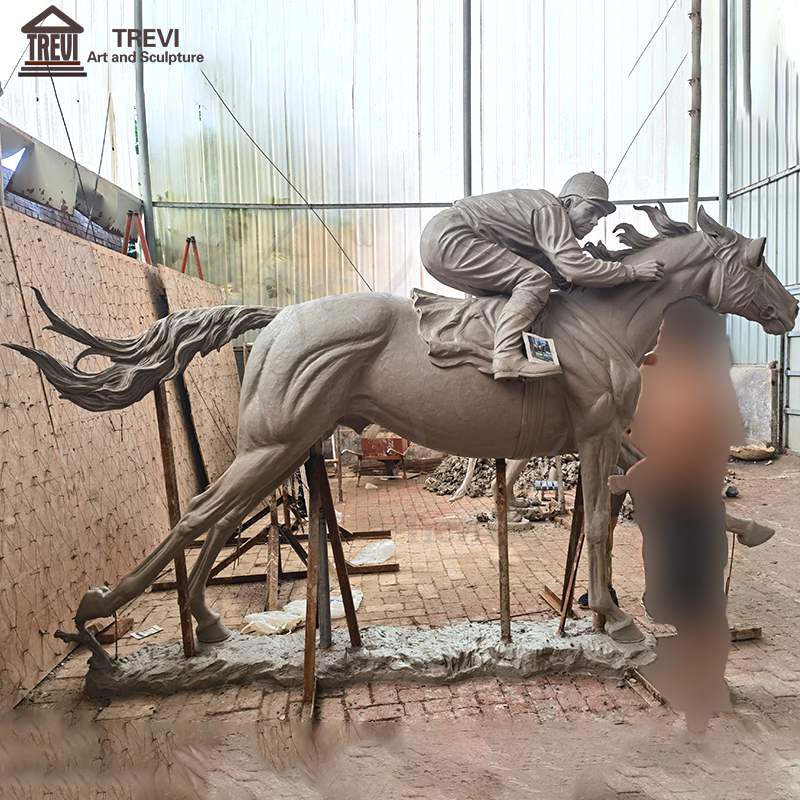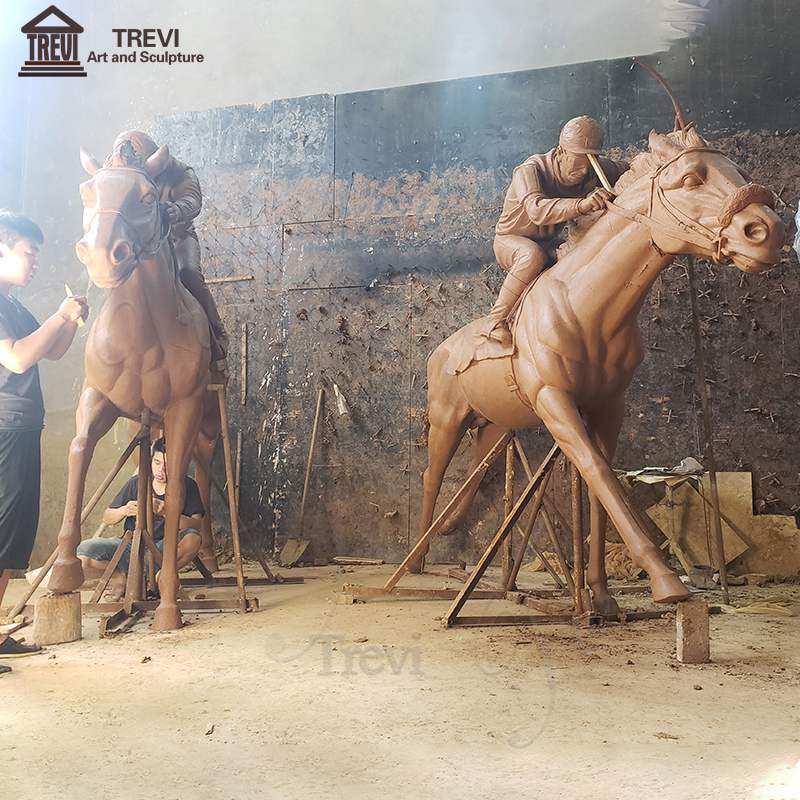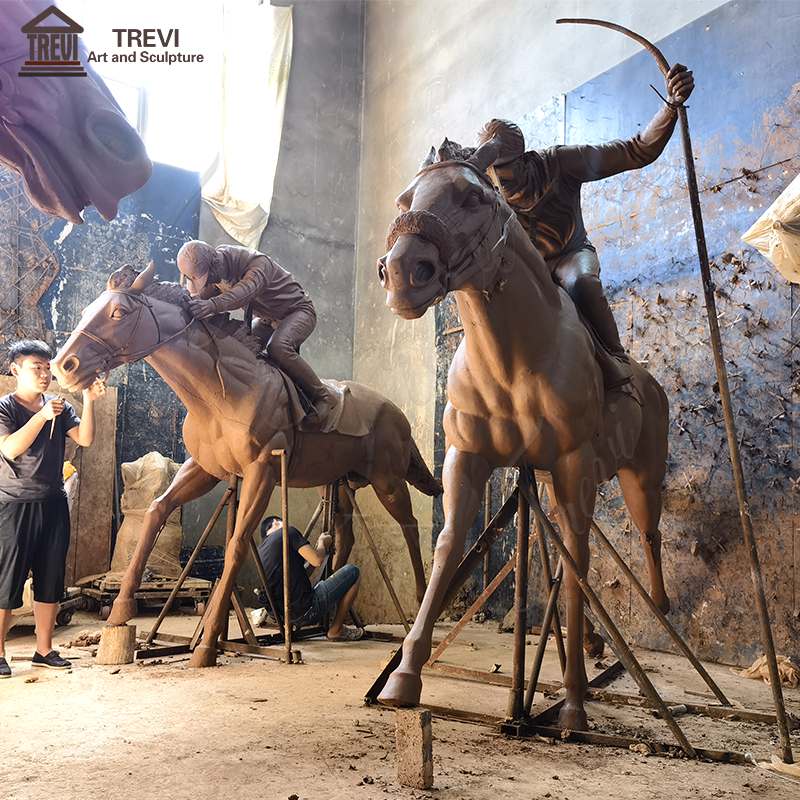 7. Augustus Equestrian Sculpture
Bronze equestrian sculptures are different from the sense of tension brought by horse racing sculptures. Its tall design gives people a sense of majesty. The Equestrian Statue of Augustus is a famous bronze sculpture. Trevi made a clay model of it according to the original work. Exquisite detailing preserves the elegance of this famous sculpture.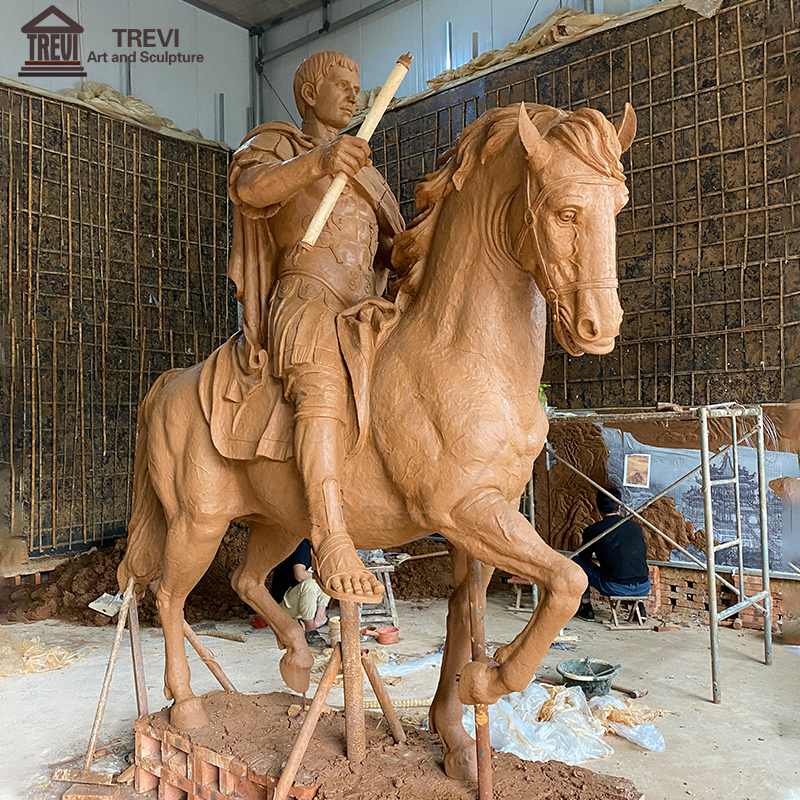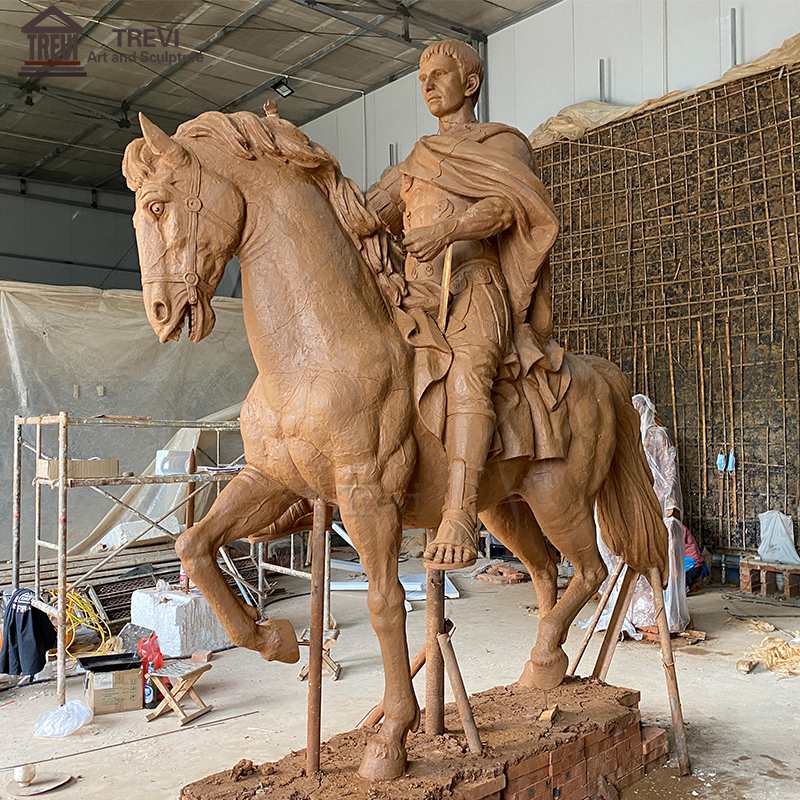 8. Cast Bronze Horse Sculpture
The simplest bronze horse sculptures were equally popular. This is a sculpture of a horse with its neck crooked. The strong muscles of the body show its might.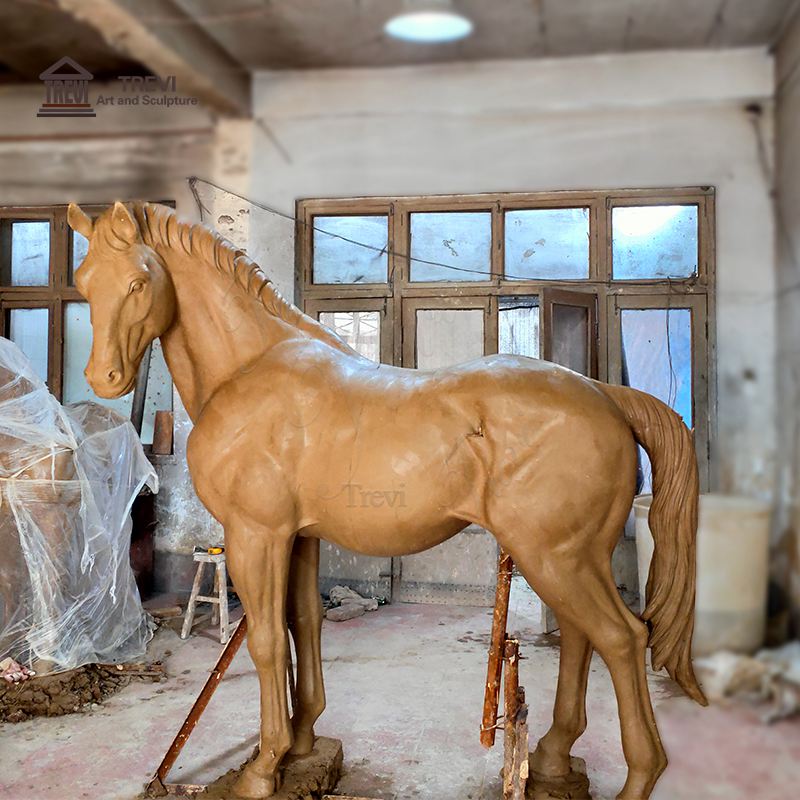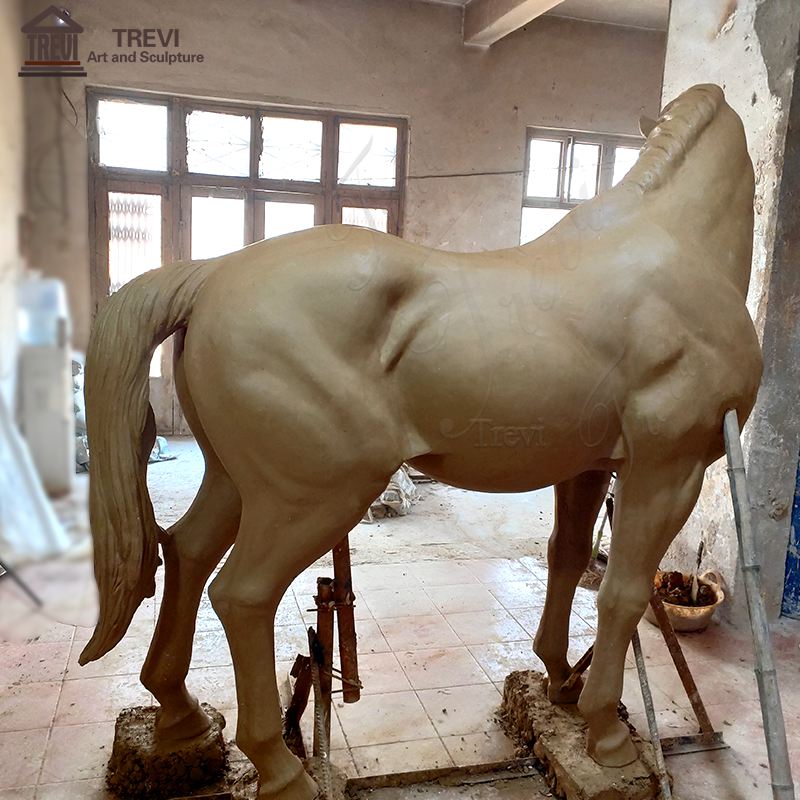 9. Botero Horse Sculpture
The Potter Horse Sculpture is a famous bronze horse sculpture. Trevi made its clay model strictly according to the characteristics of the original. We have made multiple clay sculpture models of different sizes for the convenience of customers to choose. Fine grinding makes the clay model very stylish.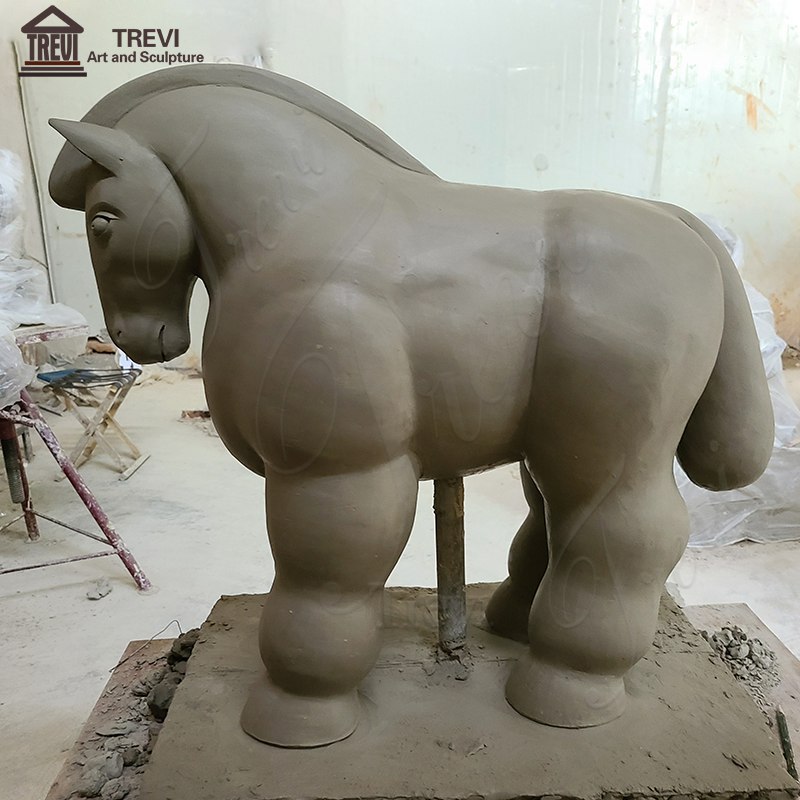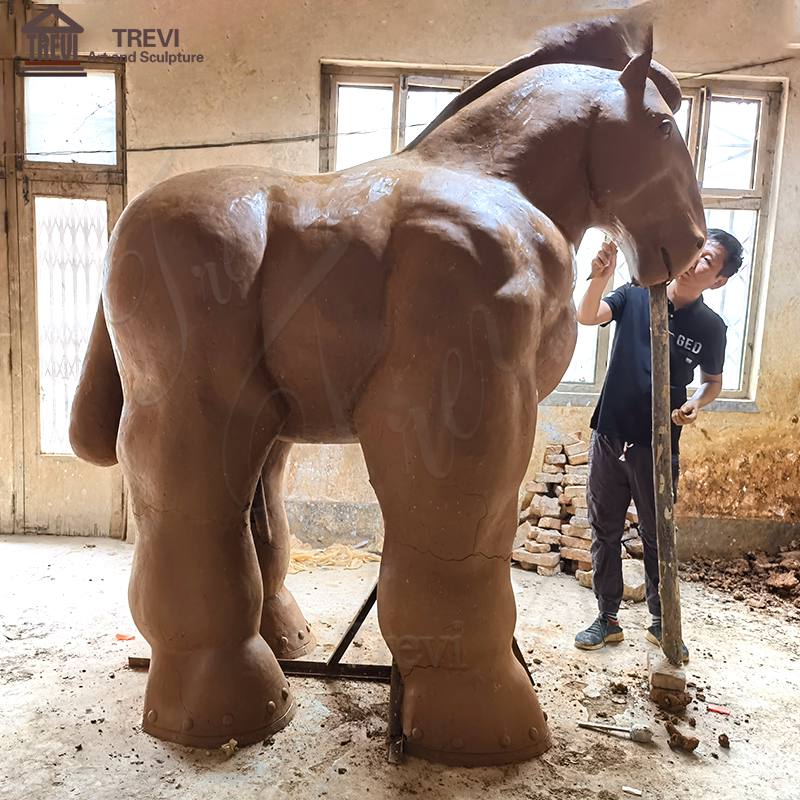 All of the above are bronze animal clay models made by Trevi. Bronze animal sculptures shape our lives with static images. Different animal sculptures have different meanings, which are good for human beings and may bring us good luck.
If you want to buy bronze animal sculptures, please don't hesitate to choose us! We have enough experience, confidence and ability to make animal sculptures that satisfy you.