White Marble Angel Statue Features
The design of this white marble angel sculpture is inspired by the classic angel image, mysterious and noble. The state of angels clasping their hands and praying prayerfully embodies infinite serenity and holiness. The white marble angel sculpture presents meticulous lines and exquisite craftsmanship, and every detail shows the ingenuity and talent of our artist.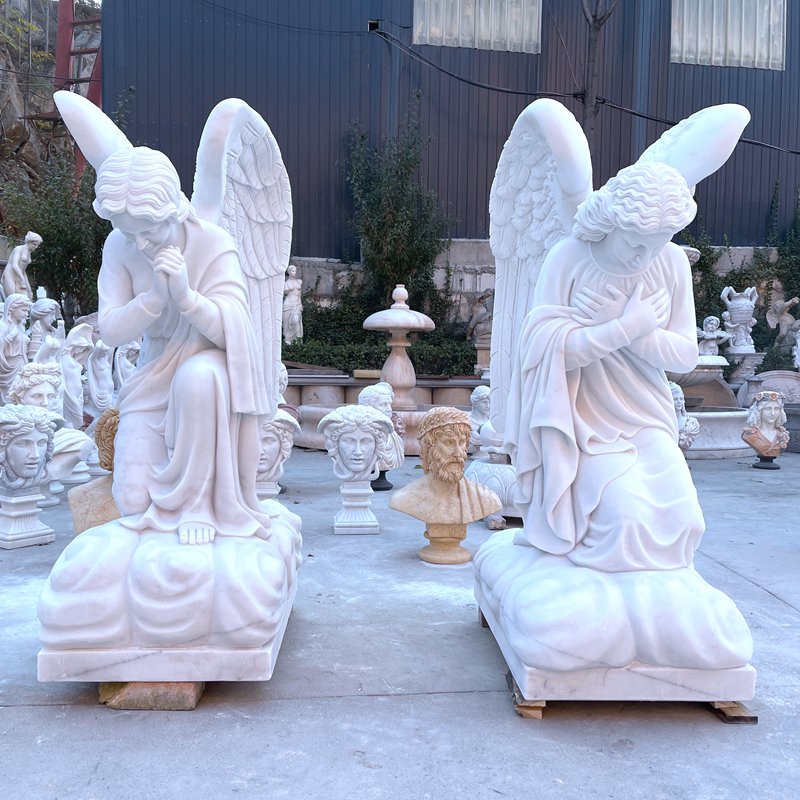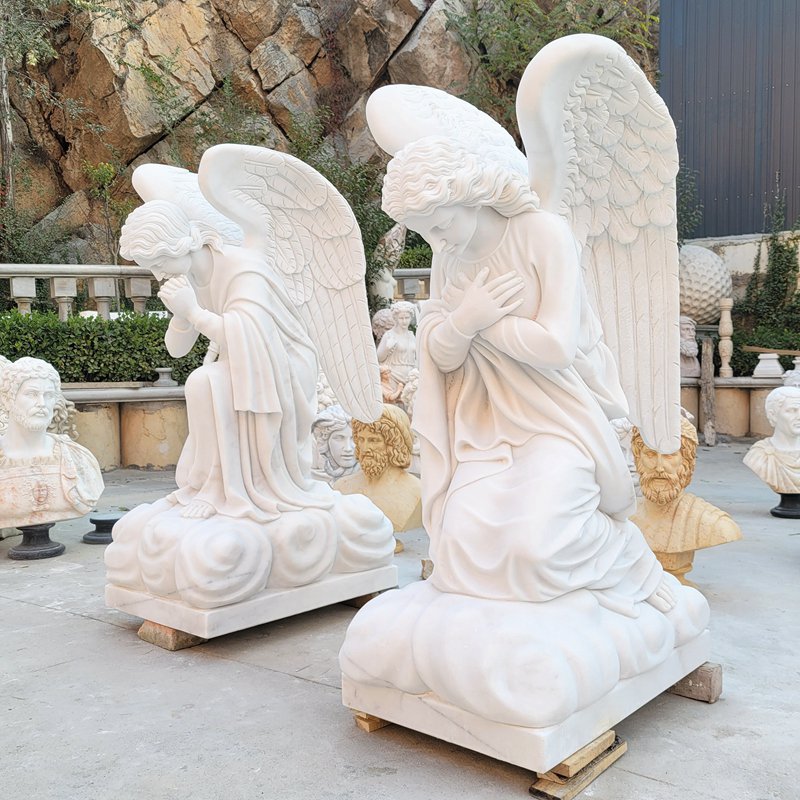 The Durability of the White Marble Angel Statue  
This white marble angel statue is superbly crafted from natural marble material that has been cut, polished, and carved many times. Durability and resistance to weathering are also among its benefits, allowing it to be kept outdoors for a long time without being damaged by the natural environment.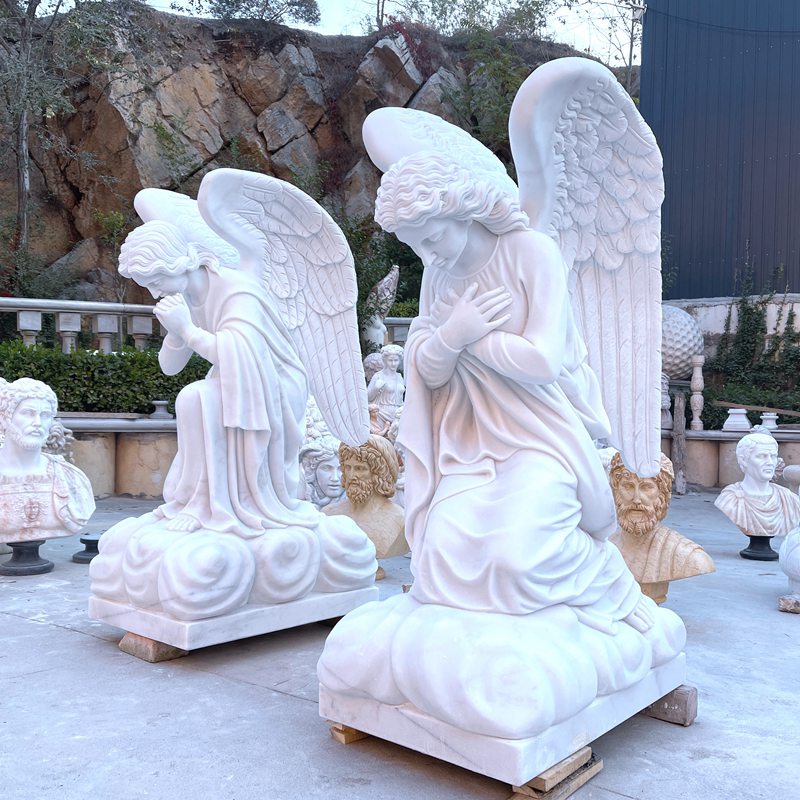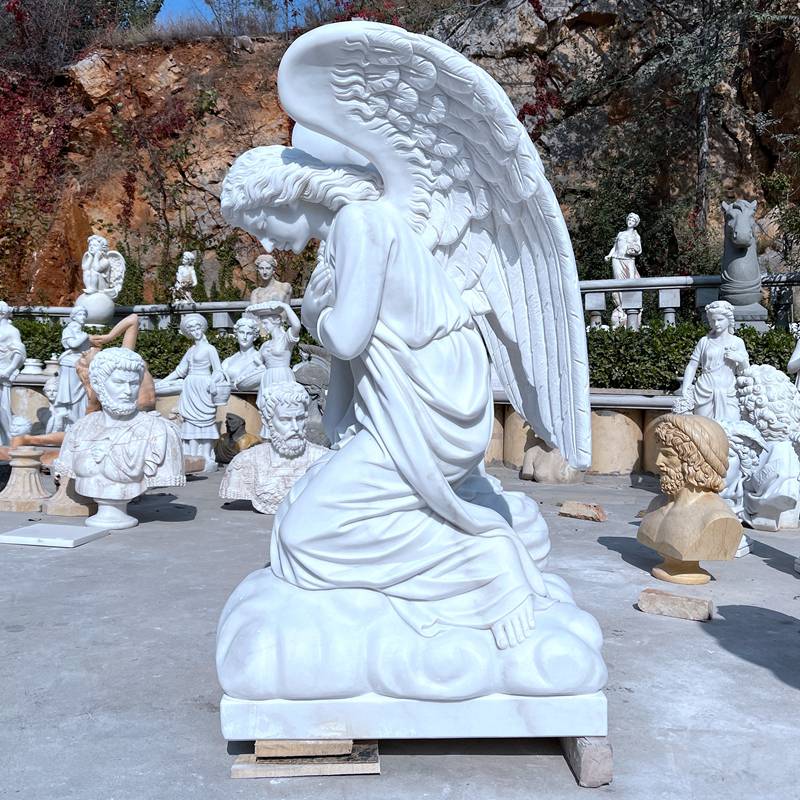 Exquisite Carving Skills of Trevi
This marble angel statue is carefully carved by our professional design team, which is experienced. In the study of marble angel sculpture, they constantly visit a variety of famous angel artworks, read Greek mythology stories, and have an in-depth understanding of different types of angels, so as to lay a solid foundation for carving high-quality angel sculpture.

Perfect Decor for Various Places
This sculpture is more than an ornament, which is also a work of art. It could bring people a sense of peace and tranquility of mind. Our marble angel statues could be placed in parks, gardens, squares, and private courtyards, adding a unique charm and mystery to any outdoor location. It would attract people's attention and inspire them to pursue beauty.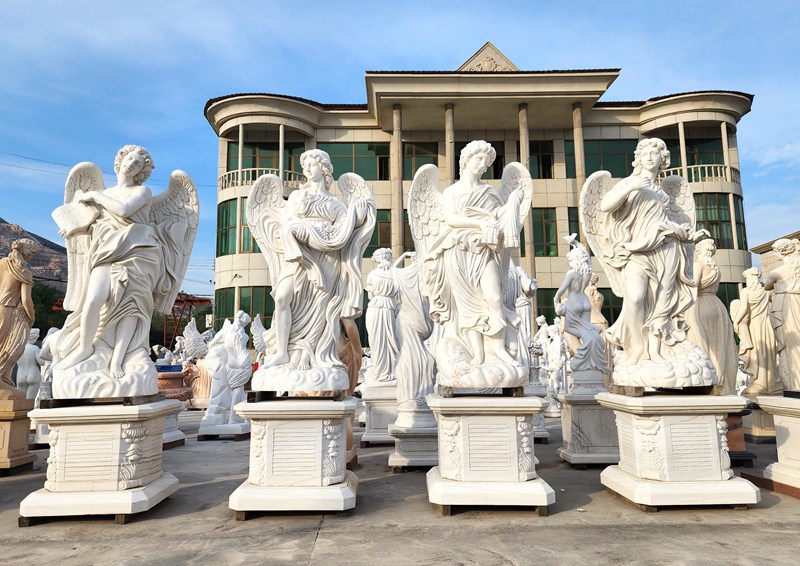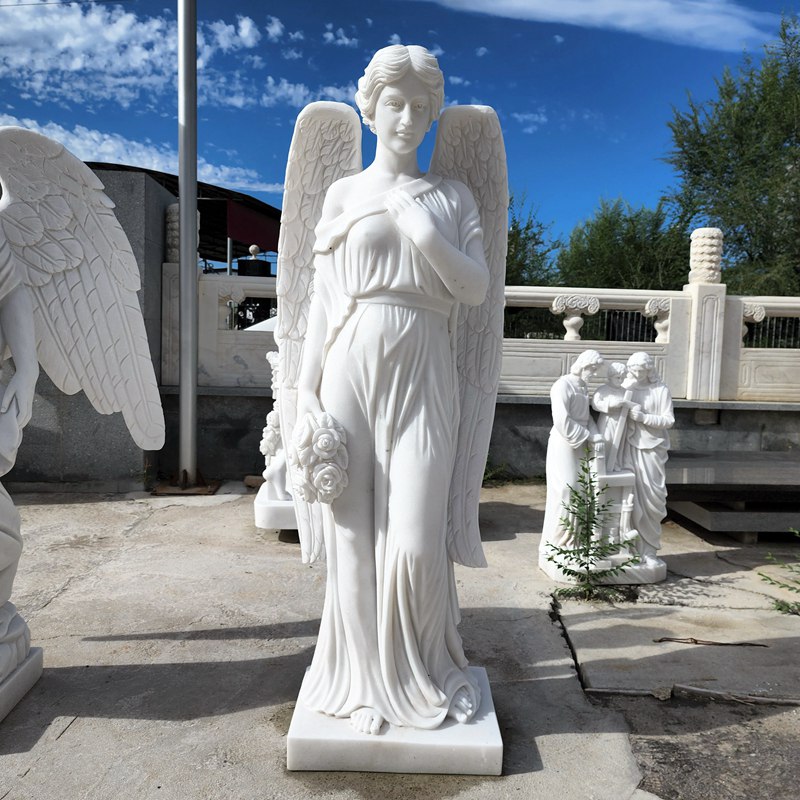 Custom Angel Sculptures Service
We also offer customized services, customizing angel sculptures in different sizes and styles according to customers' requirements. Whether you need a small and cute angel sculpture to put on your balcony, or you want a magnificent angel sculpture to decorate a grand attraction, we are able to present you with the most satisfactory work.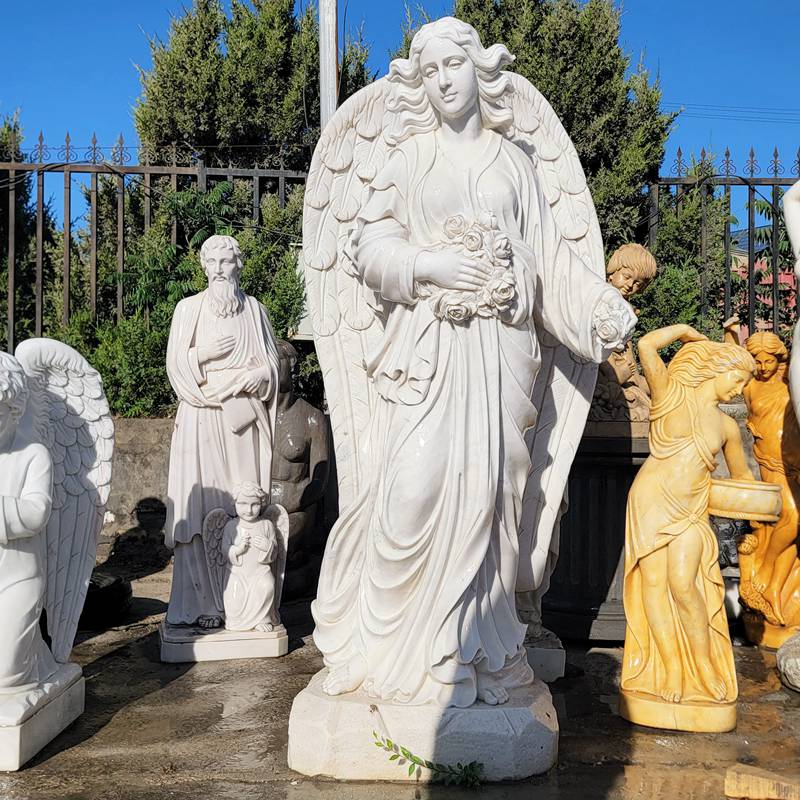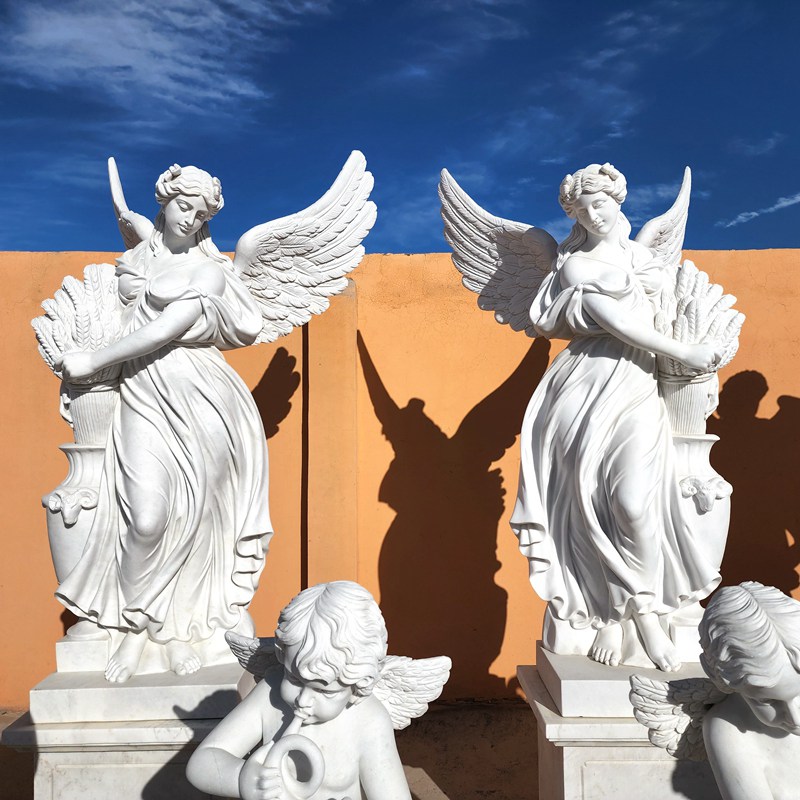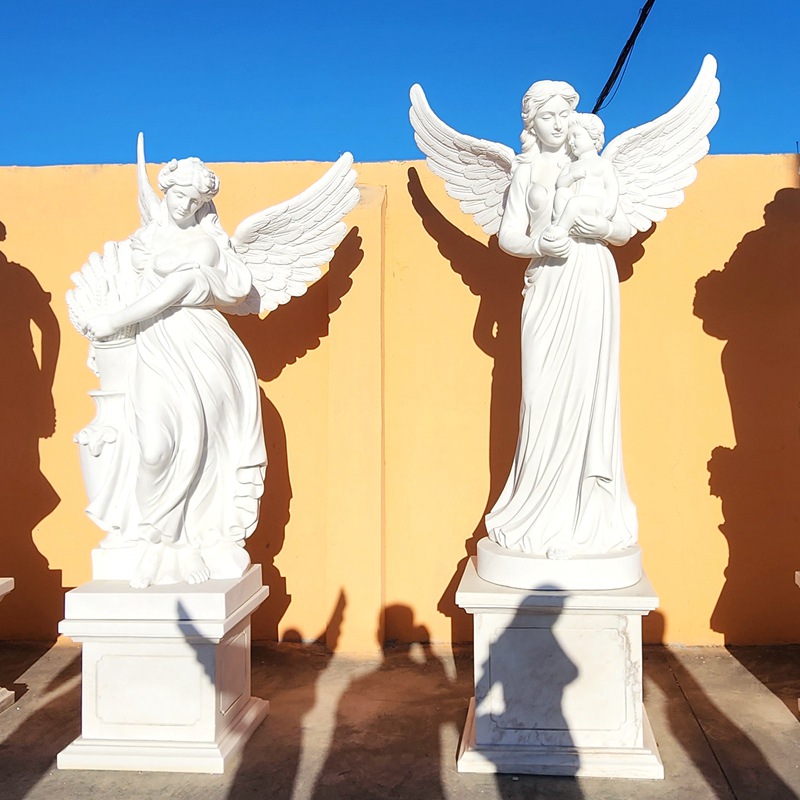 Let our white marble angel sculpture be the highlight of your outdoor space, it would bring you endless pleasure and appreciation. Let this elegant and classy sculpture brighten up your life and create an inviting environment for you. You could purchase our white marble angel sculpture today and embark on a unique and beautiful artistic journey! We are looking forward to your inquiry.