Clients often place the bronze Albert Einstein statue sitting on a bench in front of parks, gardens, or memorials.
The popularity of this custom bronze statue is largely due to Albert Einstein's outstanding contributions. He made great contributions to the field of physics and the philosophy of science.
This Albert Einstein statue on a bench depicts Albert Einstein reclining comfortably on a bench. This custom bronze sculpture is a popular landmark for tourists to take pictures of.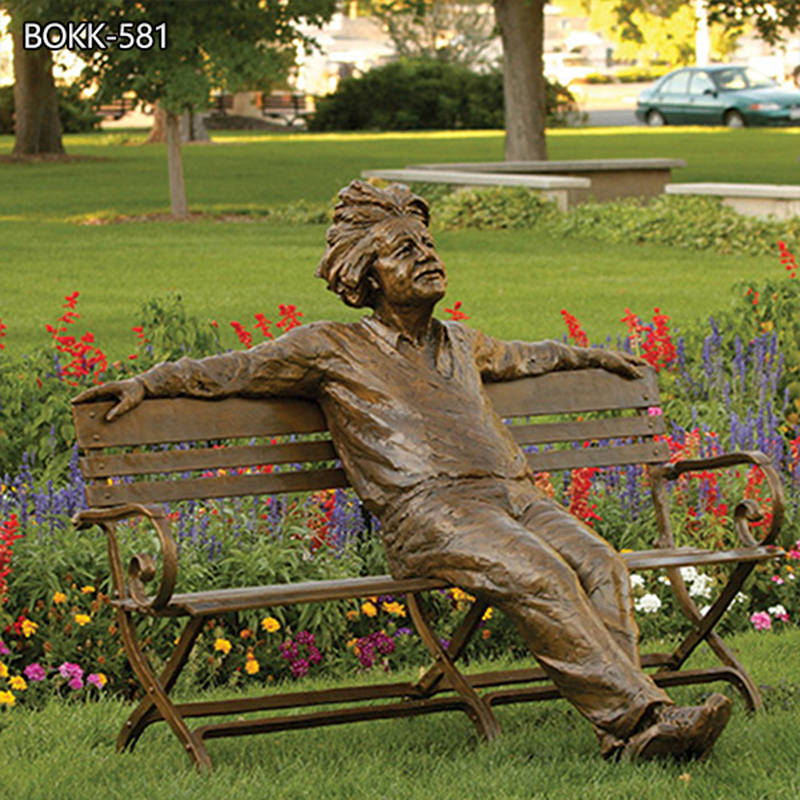 Why could Trevi Create a Vivid Bronze Figure Statue?
Trevi's greatest strength is that we always restore the sculpture to its original form with 1:1 clay models. While many factories are starting to use machine printing, Trevi stays true to our roots by hand molding the clay models of the bronze sculptures.
Prior to making the clay models, Trevi's artists carefully researched and studied Albert Einstein's own story and life experiences. After gaining a clear understanding of Albert Einstein, our artists began to shape clay models.
The clay model is an important foundation for the success of a bronze Albert Einstein statue.
Exquisite Customer Feedback:
Trevi works with clients from all over the world and our common goal is to create quality bronze sculptures. This Albert Einstein statue has been increasingly appreciated and recognized by our clients.
In addition to being decorative, this bronze figure sculpture could also be used as a decorative piece to add color to a garden. You could also take a photo with this sculpture. If you want to customize a bronze Albert Einstein statue for your garden or outdoor park, you could refer to Trevi's beautiful feedback from Australia and USA.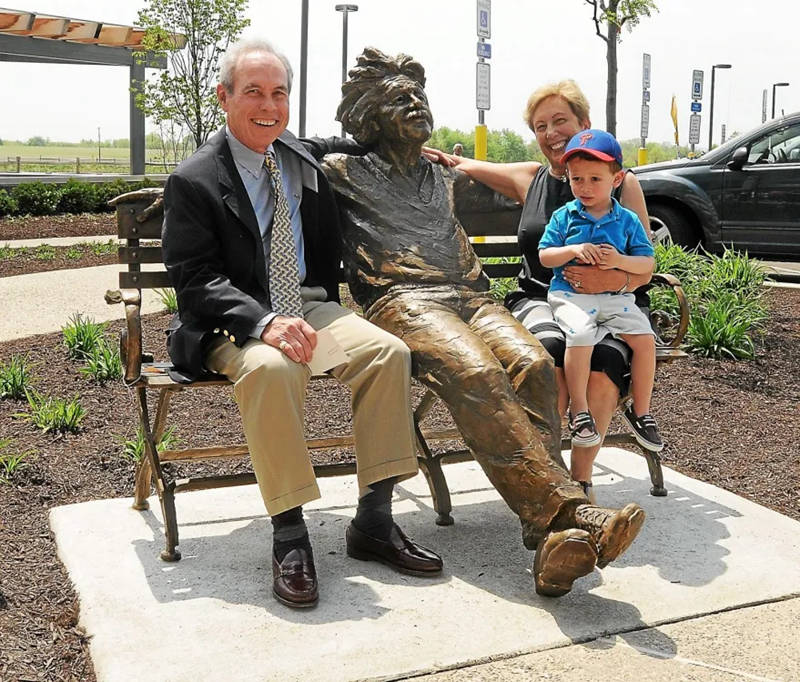 Custom Bronze Statue Service:
Trevi Factory is a professional bronze sculpture supplier. If you are interested in any bronze sculpture, we could design and customize it.
Indeed, if you provide us with pictures and photos of your custom sculpture, Trevi could create a custom design and 1:1 detail reproduction from the pictures.
Custom bronze statues have a strong memorial meaning, whether it is animals, people, or anything you like, Trevi could make it happen for you.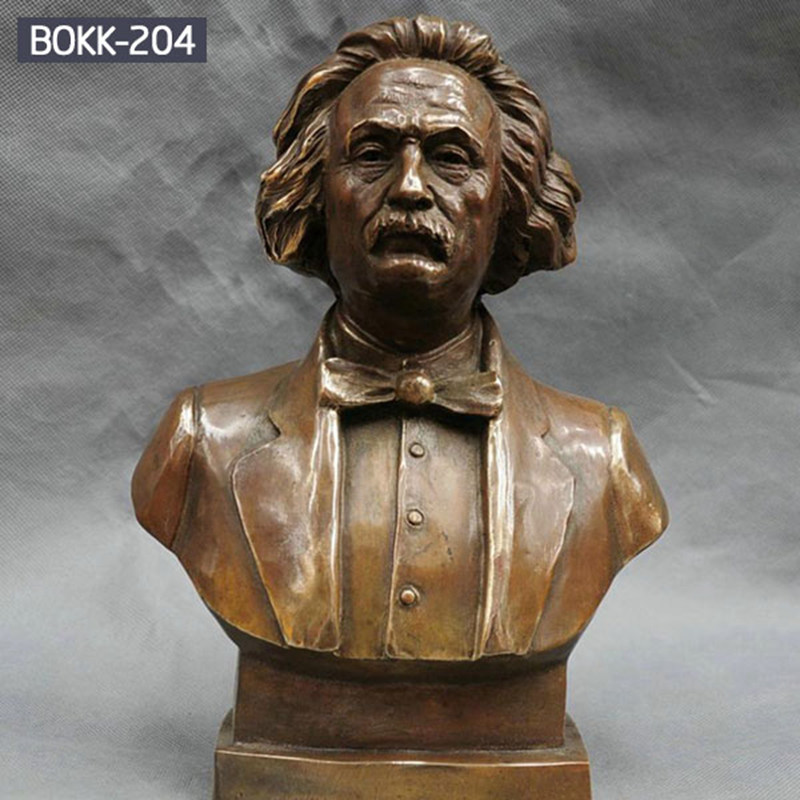 Trevi's professionalism is a trusted sculpture supplier. the quality of Trevi's bronze sculptures would stay with you for a long time. Please feel free to contact us for a detailed consultation.