Basketball is a beloved sport worldwide, cherished and respected by people across the globe. The bronze basketball player statue honoring Jordan's remarkable achievements is of great renown. Our factory excels in restoring this sculpture to a remarkable degree, allowing Jordan's spirit to permeate your city!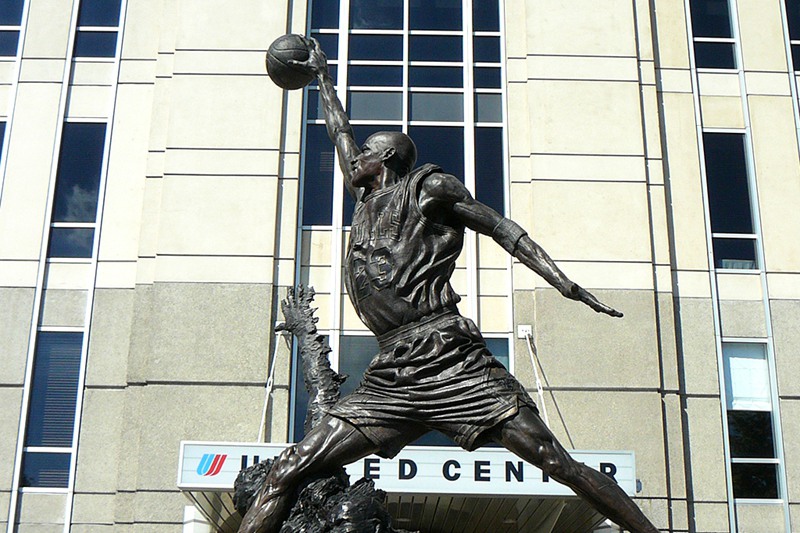 The Michael Jordan Statue Origin:
The "Michael Jordan statue," sculpted by artist Robert Graham, stands at real-life size, towering at 3.5 meters. It captures Jordan's iconic flying dunks pose. Unveiled on October 9, 2009, this statue graces the NBA Store in New York City's Times Square. It symbolizes global recognition and admiration for Jordan in contemporary society, providing future generations with an opportunity to connect with his legacy.
Trevi's Expert Restoration:
Michael Jordan, a basketball legend, earned universal acclaim for his dominance in the sport, securing the title of the Most Valuable Player five times during his career. In our tribute to Jordan and our commitment to faithfully recreate the bronze sportsman sculpture, our factory conducted extensive research.
Every aspect, from Jordan's shooting posture to his facial expressions and gaze, received meticulous attention from our master artisans. Their dedication ensured that the clay model reached an impeccable state, resulting in a sculpture that faithfully captures Jordan's essence. Our factory can bring the brilliance of Jordan's career to your city or even your garden!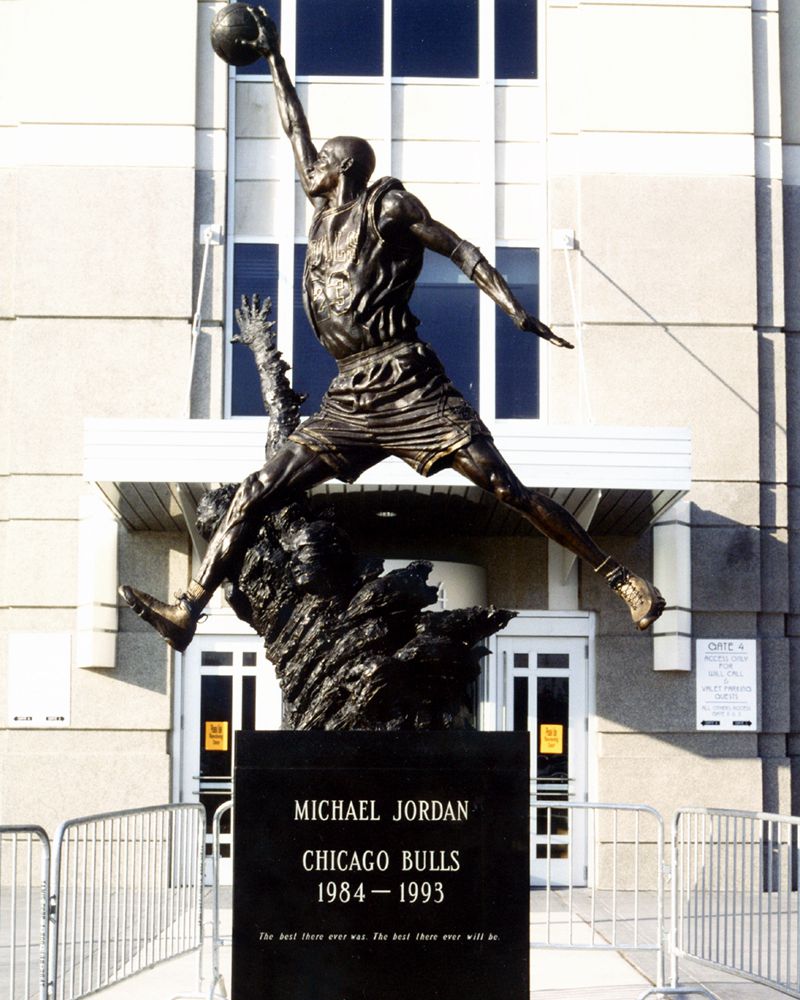 Utilizing the Traditional "Lost Wax" Method:
The "lost wax" method stands as the finest technique for crafting bronze sculptures, the same method employed by Art Casting of Illinois, the original manufacturer of Jordan's statue. This method allows us to preserve intricate details with precision. After the wax pattern is created, a dedicated artisan meticulously restores any missing details.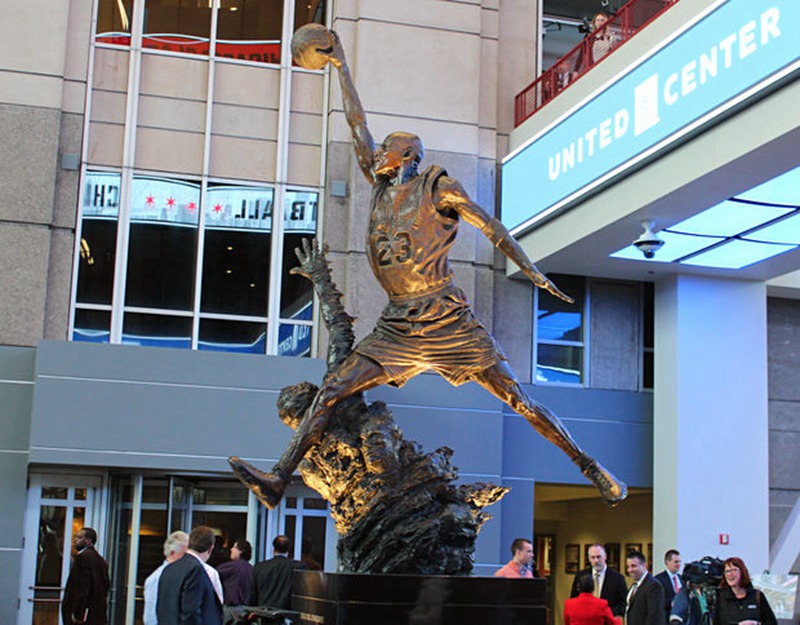 Once the wax pattern is perfected, it is meticulously layered, with each layer allowing the preceding one to dry completely. This painstaking process is repeated numerous times. The wax pattern is then placed in a furnace to melt out, preparing it for the infusion of molten copper. Although this process demands additional time and financial investment, we are committed to delivering a flawless sculpture.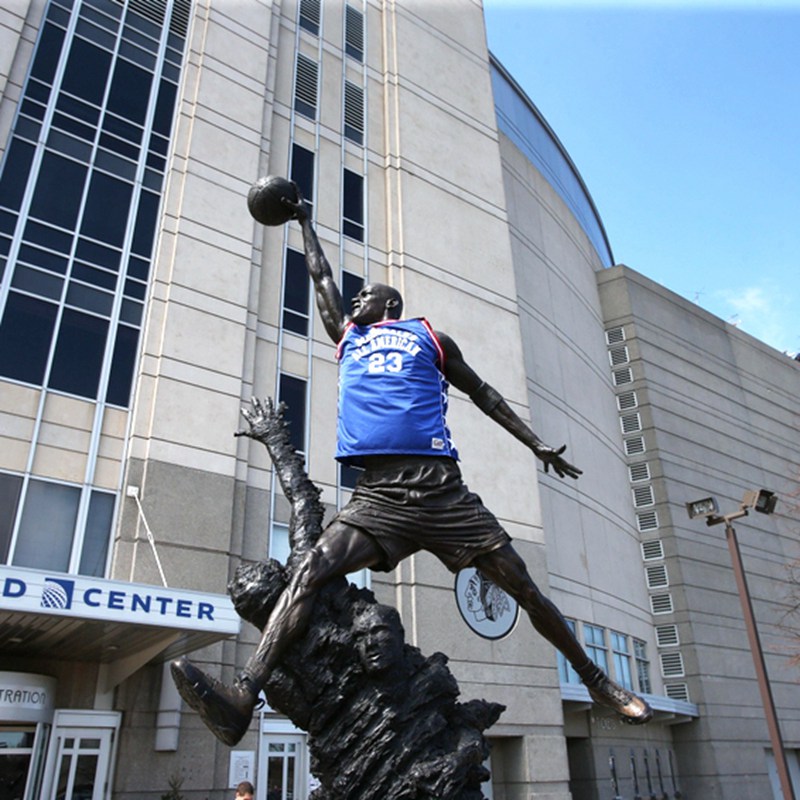 Trevi's Customization Options:
This large bronze basketball player statue is ideally suited for public spaces such as squares or parks. If you desire to display it in your garden or indoors but find its original size overwhelming, fret not. Trevi can accommodate your preferences by suggesting a suitable size while maintaining proportionality. Share your vision with us, and together, we will create a perfect and unique sculpture.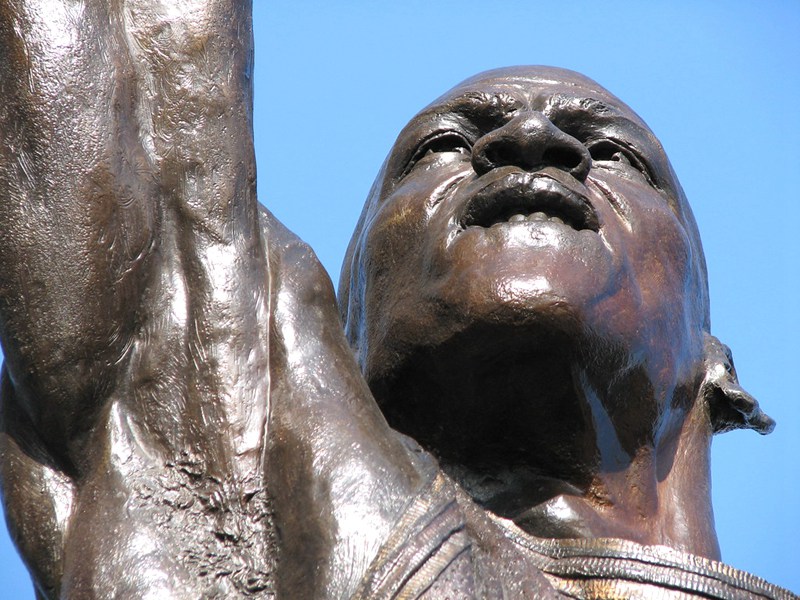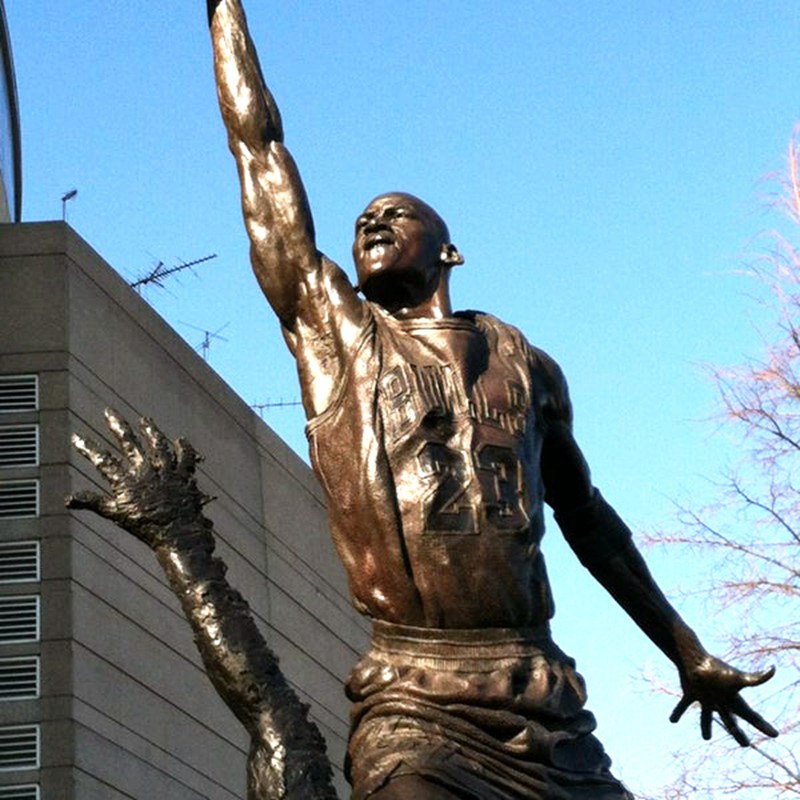 If you're intrigued by the Basketball Player Michael Jordan's Statue, please reach out to us promptly! Trevi is poised to provide you with an exceptional sculpture that allows Jordan's illustrious career to inspire us all.