Sculpture Introduction:
The traveler bronze sculpture made by French sculptor Bruno Catalano has been loved and sought after by people since it came out. Each of them is incomplete, but full of meaning, conveying a feeling of movement and loneliness. Life is a journey, and you could not lack a travel bag during a trip, so the artist uses a travel bag to connect the void. This is also the main feature of the "Traveler" sculpture series.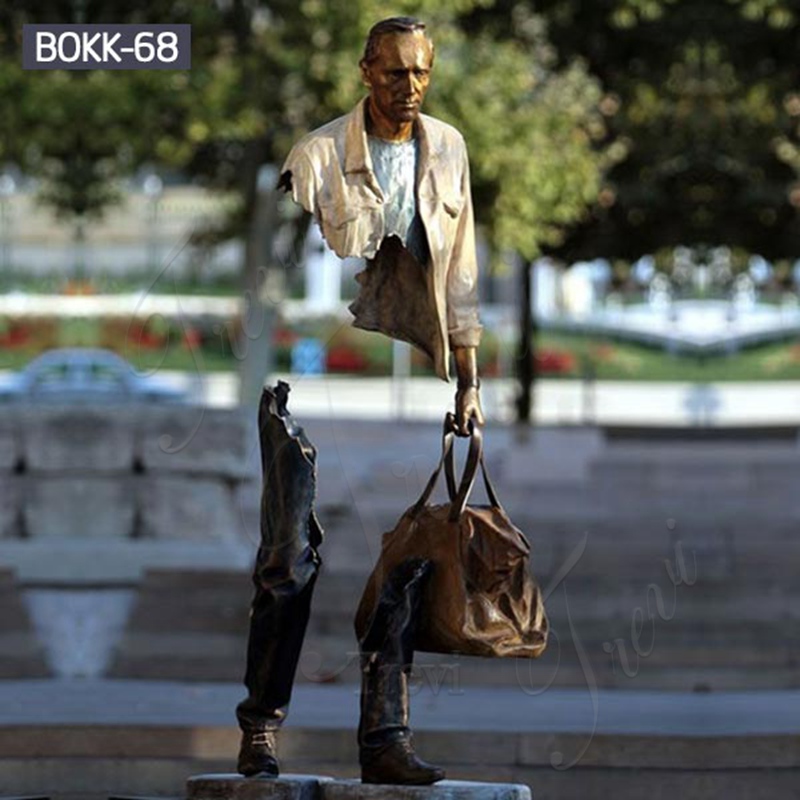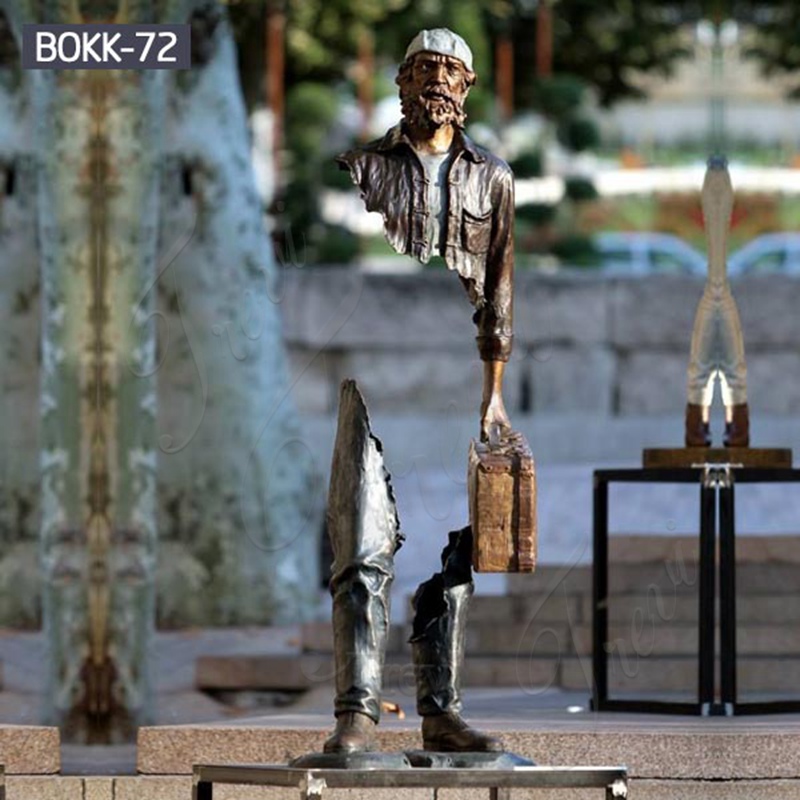 Genius Artist – Bruno Catalano:
Bruno Catalano: French sculptor, born in 1960, has loved art since he was a child. He started to engage in sculpture in the 1990s and showed brilliant talents. His sculptures reveal to us a kind of longing of the artist. He imprints his own style on sculptures that capture the viewer's attention while channeling that desire.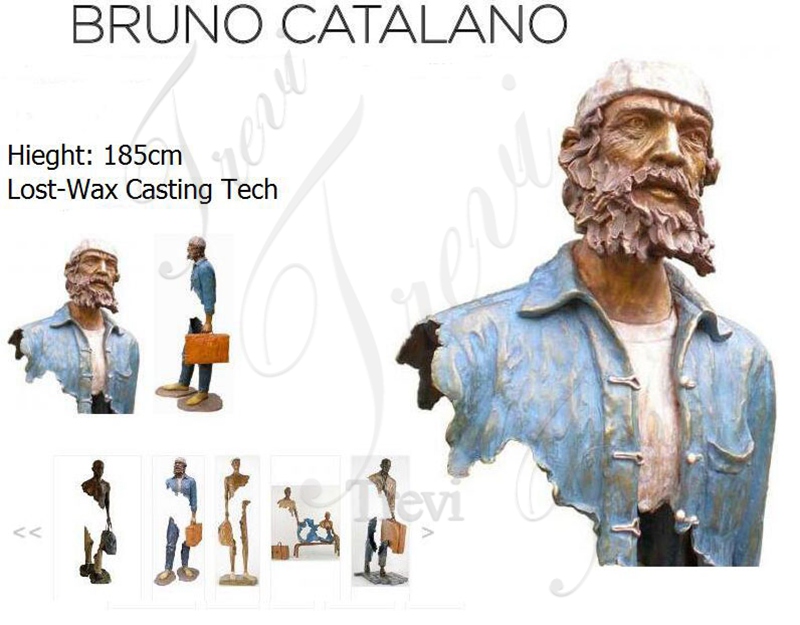 The Advent of the Famous Sculpture "Traveler" Sculpture:
In 2013, in order to celebrate Marseille as a European cultural center, Bruno Catalano created several sculptures on the streets of Paris, France, named "Traveler" inspired by travelers. This group of sculptural characters basically lacks a central part, and the upper part is connected by hand luggage, as if suddenly appearing from a time tunnel.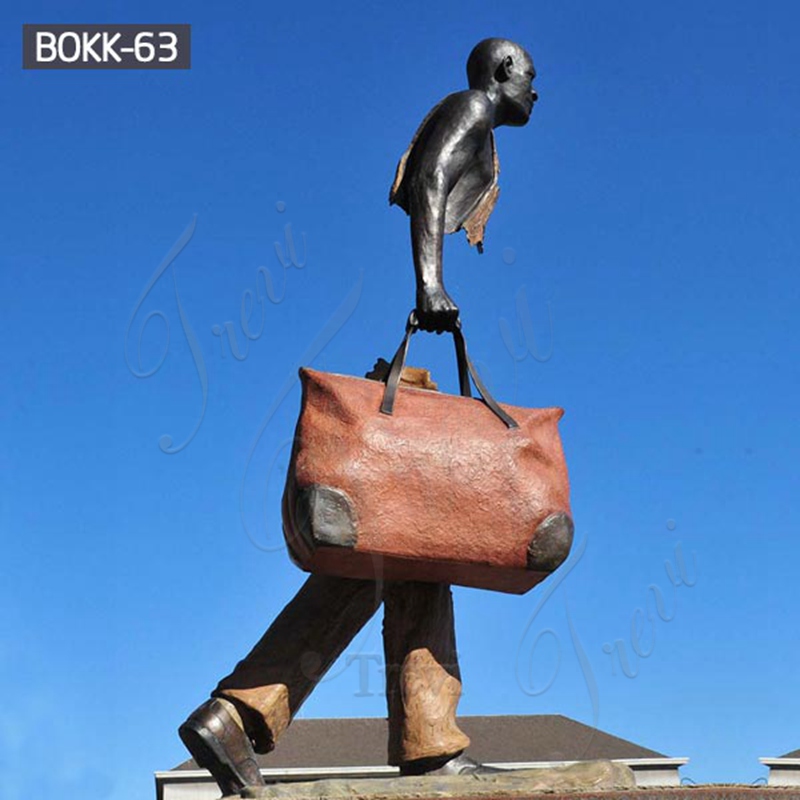 Everyone's state of mind would be different when viewing this group of works, leaving more room for imagination. At the same time, it also reveals to us a kind of desire of the artist. He imprints his own style on sculptures that capture the viewer's attention while channeling that desire.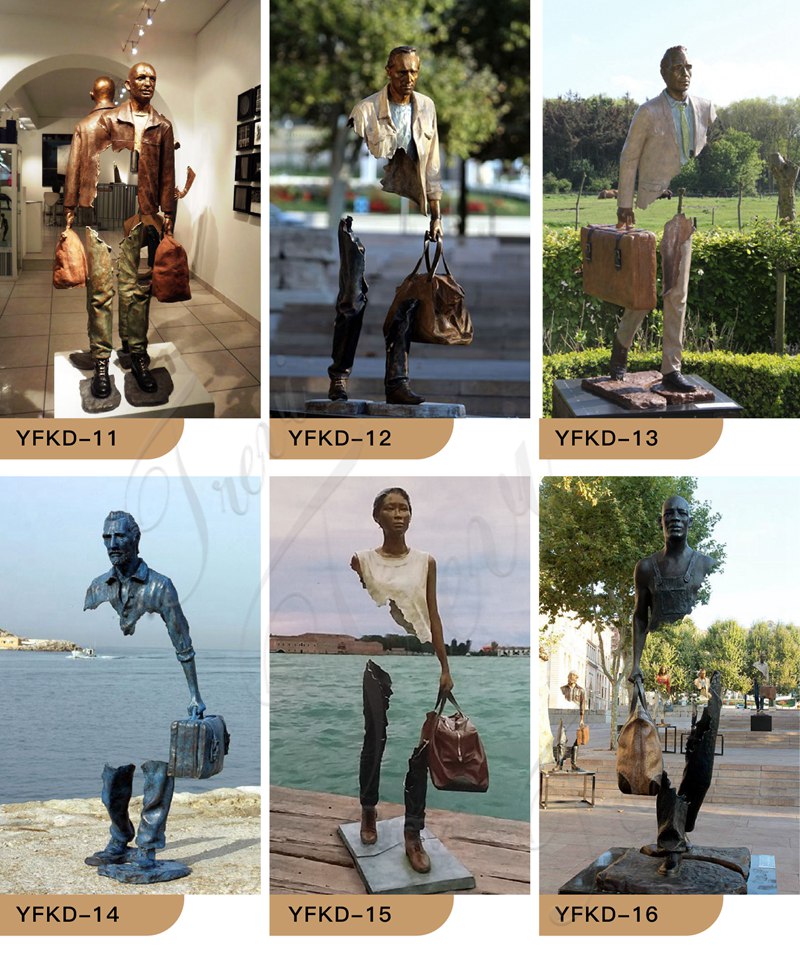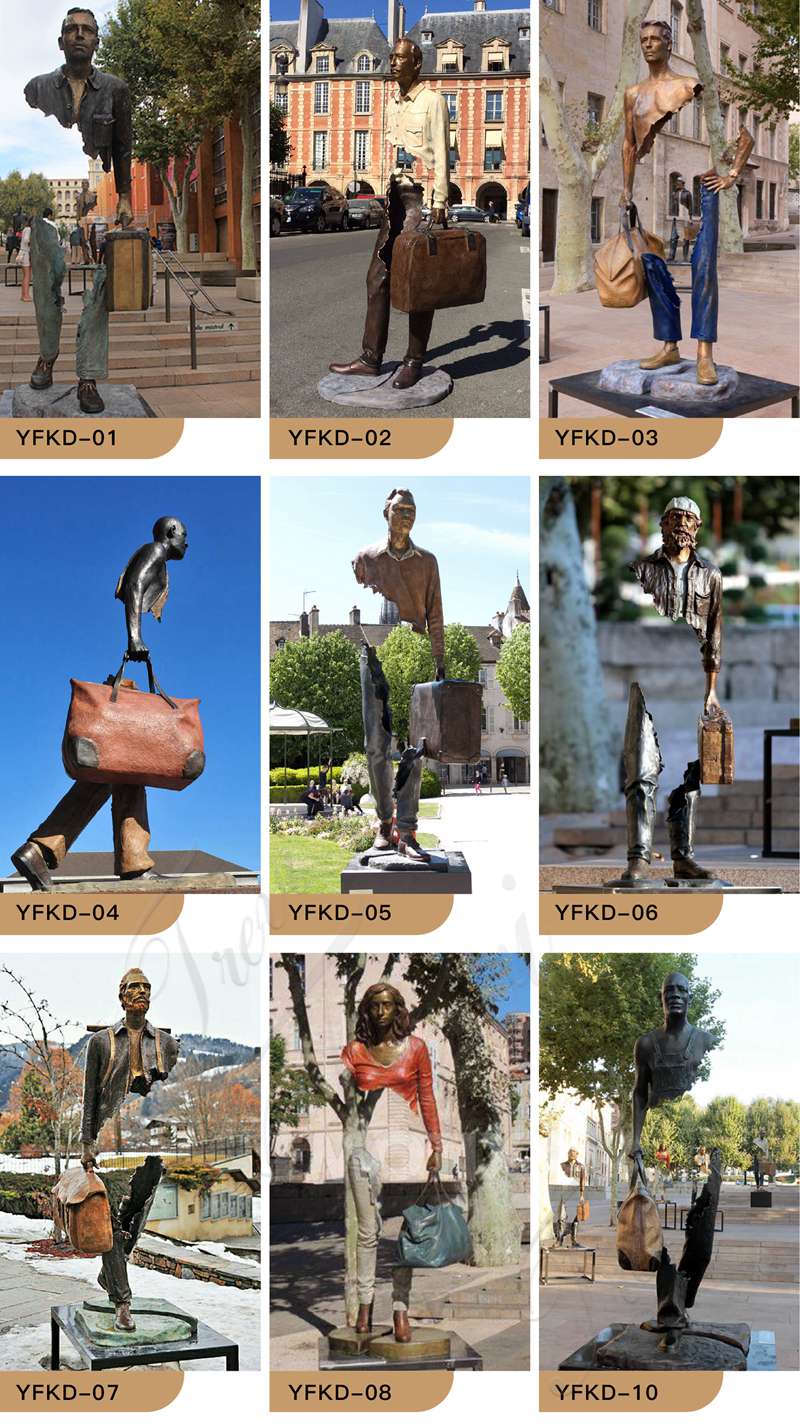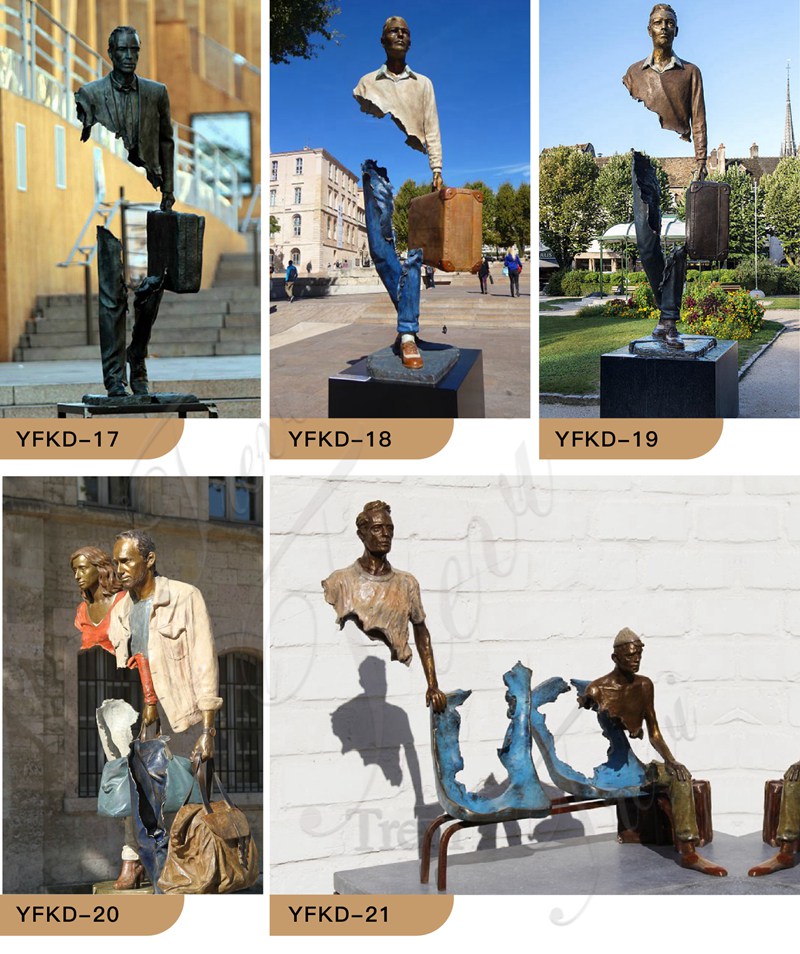 Trevi Would Provide Customers With?
What would Trevi offer customers? We would provide our clients with a first-class quality bronze sculpture replica of the Traveler. As a bronze sculpture casting factory that has been deeply involved in the sculpture industry for 40 years, we have rich experience in bronze sculpture production. We love and adore Mr. Bruno very much. So we have a deep research on Mr. Bruno's traveler series. In order to allow people to take home their favorite bronze sculptures of travelers, we also provide customized services.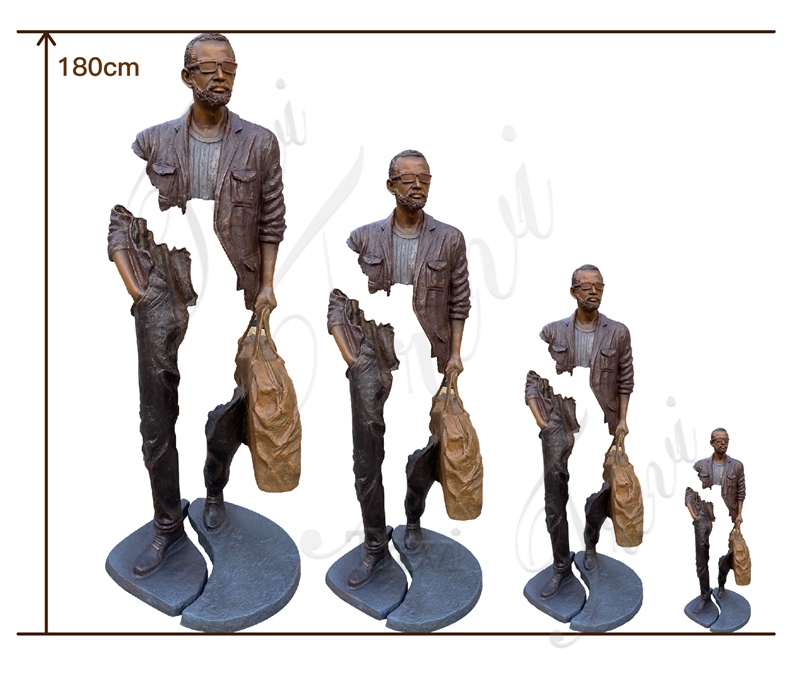 We have made countless bronze traveler sculptures for our clients, so we also have a wealth of clay models. These ready-made clay models could be used by our customers for free. That is to say, if the customer chooses the standard style, it would save a thousand dollars in model fees and shorten the construction period.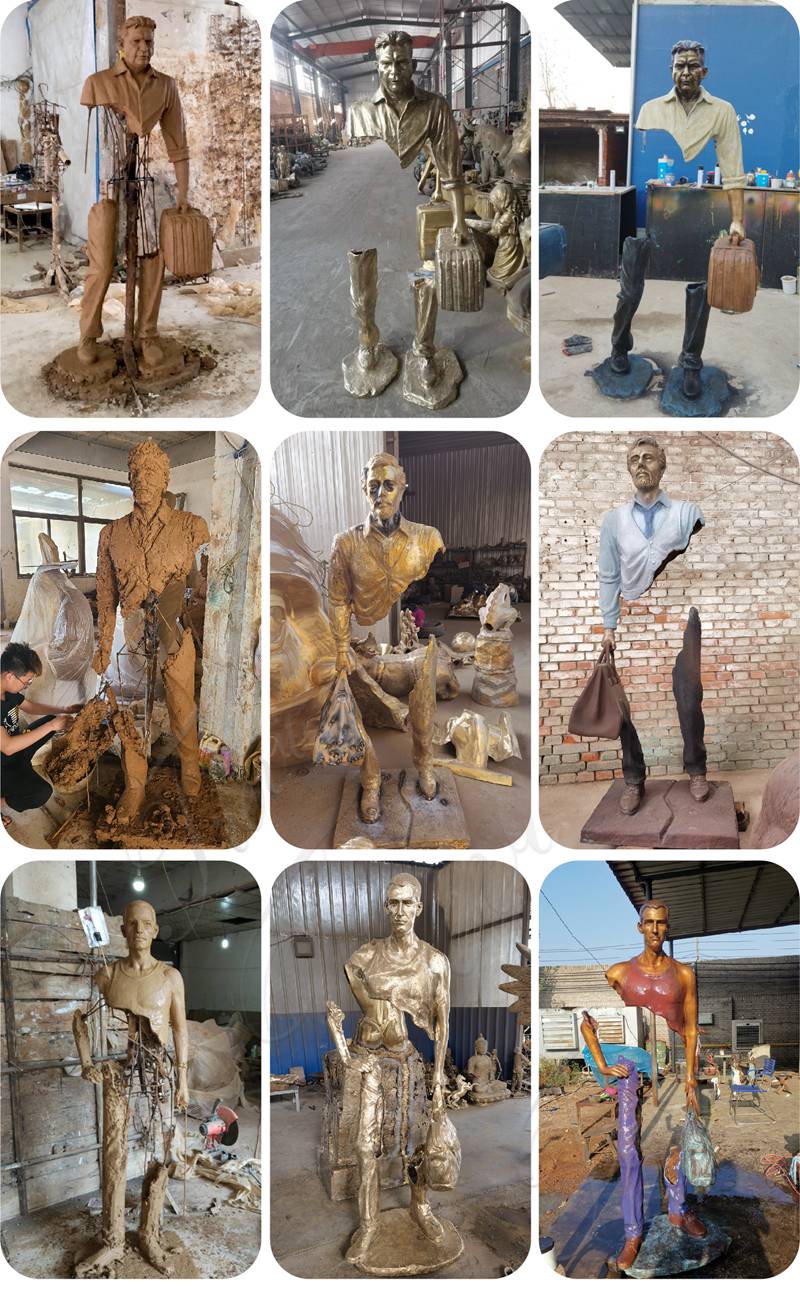 We also support customization. We have also customized unique traveler series sculptures for our customers. Inspired by the bronze sculpture of a traveler, we changed the costumes and shapes of the characters on the basis of the original design. Similarly, we could also customize traveler sculptures of our own images or the images of our relatives and friends for our customers. We once had a customer who took his own photo and asked us to customize a traveler sculpture in his own image for him. This successful sculpture is not only loved by our customers but it is also placed directly in the living room of their homes. Our client also said that his wife thought he was standing in the living room when she came out to drink water at night and called him by name several times.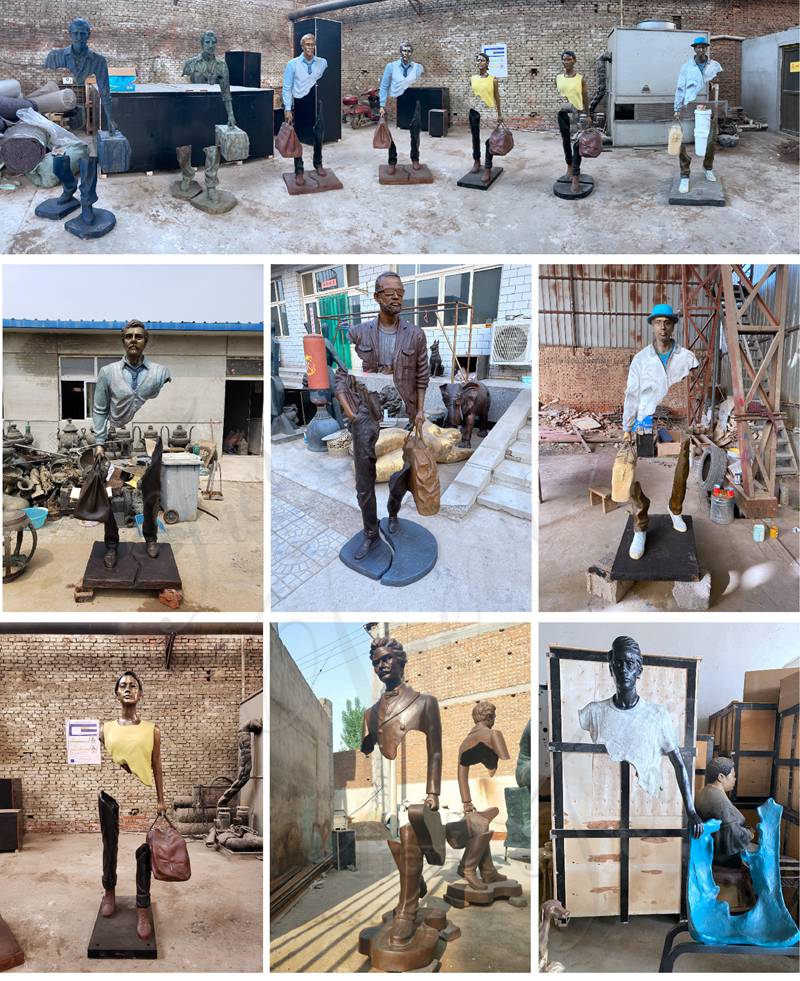 If you want to know more about Bruno's sculptures, please feel free to contact us.
Every sculpture is incomplete, you could see through it.
"Heartless" but with a soul.
Is it to travel? Or self-imposed exile?
On the way walking alone, you may feel empty in your heart, but there is a vast sea and sky.
Everything is unknown.
Walking alone with empty pockets.