This beautiful marble lion fountain is the latest from the Trevi factory. The unique design style makes it perfect for decorating any garden.
After the installation is completed, under the action of the water pump, the lion head on each layer of the bowl would be sprayed with water. Such a scene is beautiful and spectacular. And our lion fountain is made of natural marble, which could make this fountain a long service life.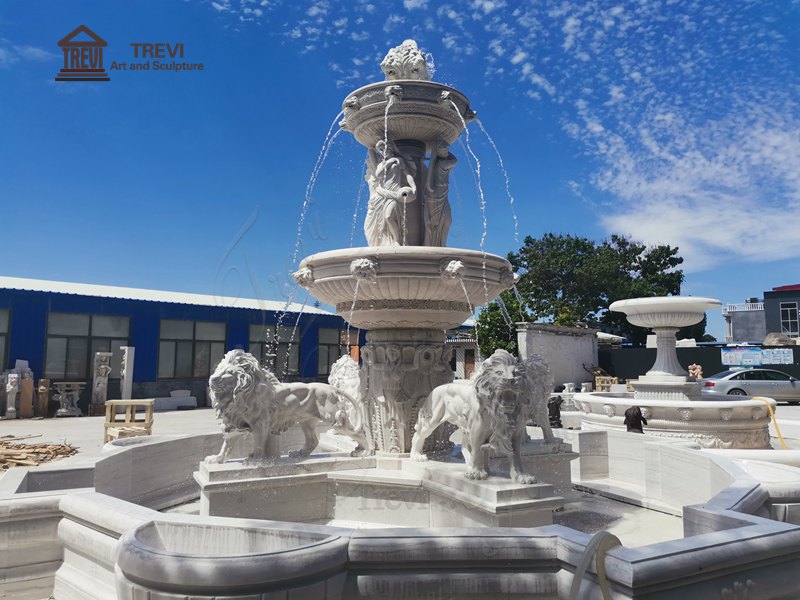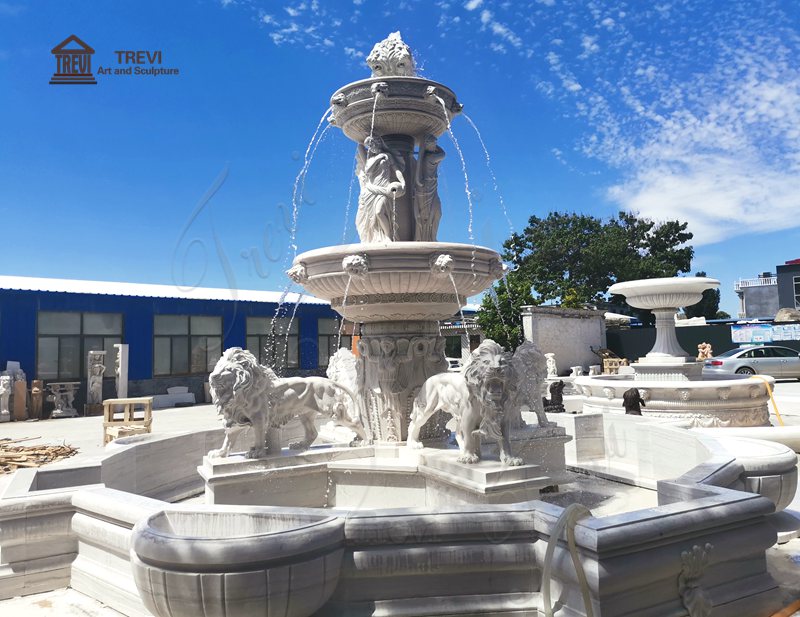 Carving Details Display:
This outdoor marble fountain is rich in carvings. We could see that at the bottom are four sturdy marble lion sculptures. The lion's sharp eyes, flowing hair, and majestic aura were all displayed by the sculptors. Each layer of the bowl has petal-shaped line carvings and lion head carvings.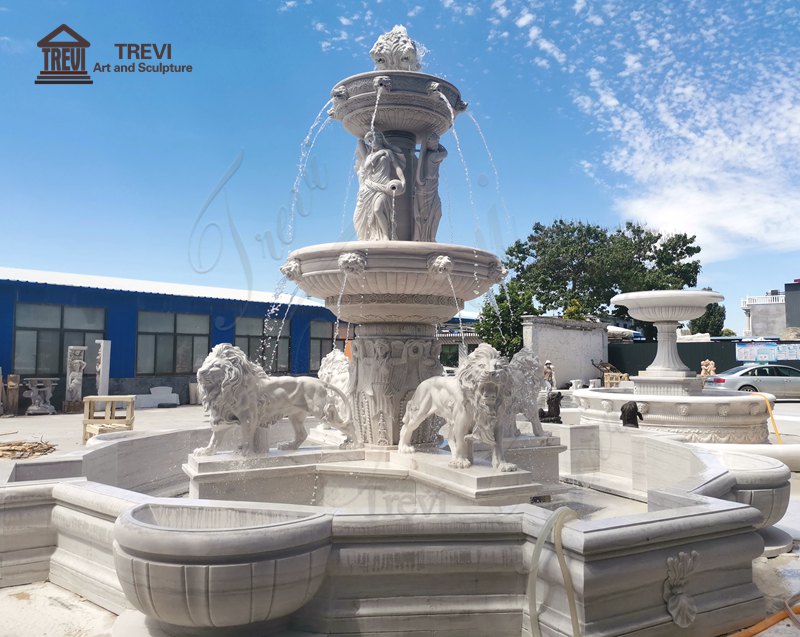 In addition, there are beautiful female sculptures on top of each column connecting the bowl. They look beautiful and attractive! All of these carvings are carefully crafted by designers at Trevi.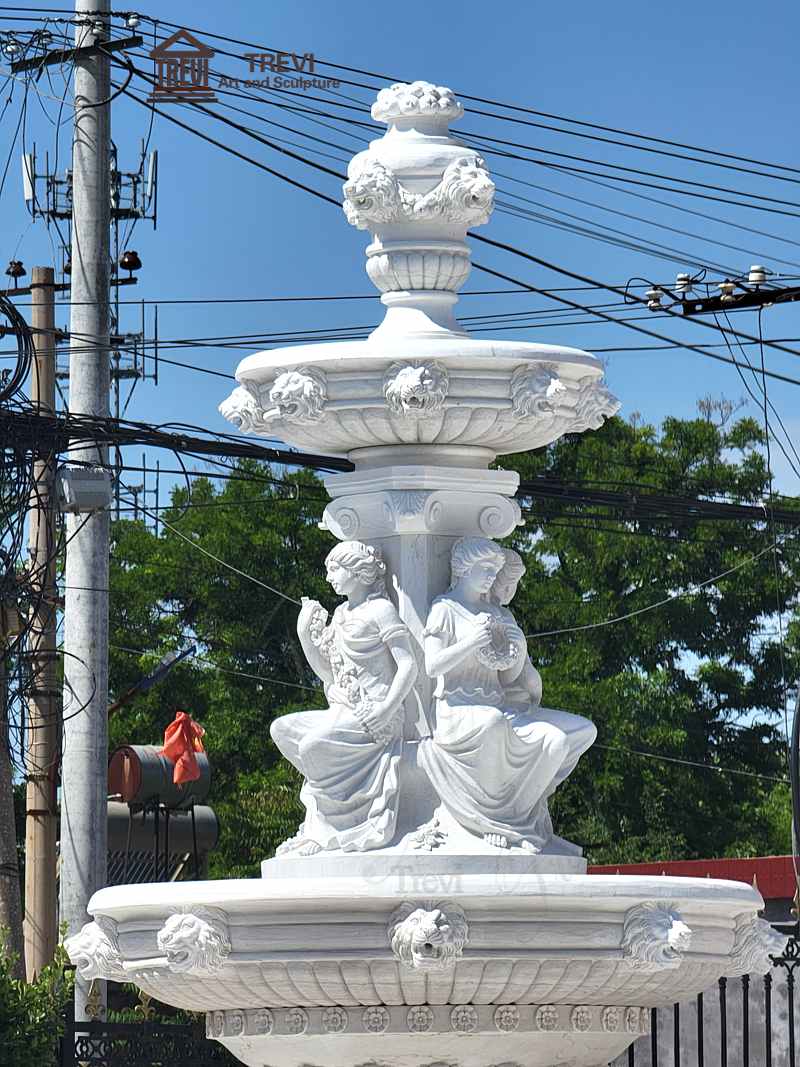 More Options:
In addition to the marble lion fountain, Trevi has also many other types of marble fountains for sale. For example, white marble hose fountain, beige marble pegasus fountain, marble squat lion fountain, etc.
Of course, we also have layered fountains in a simple style, large fountains in the Trevi Fountain, exquisite marble wall fountains, and more. We believe you would be able to find the one you are looking for.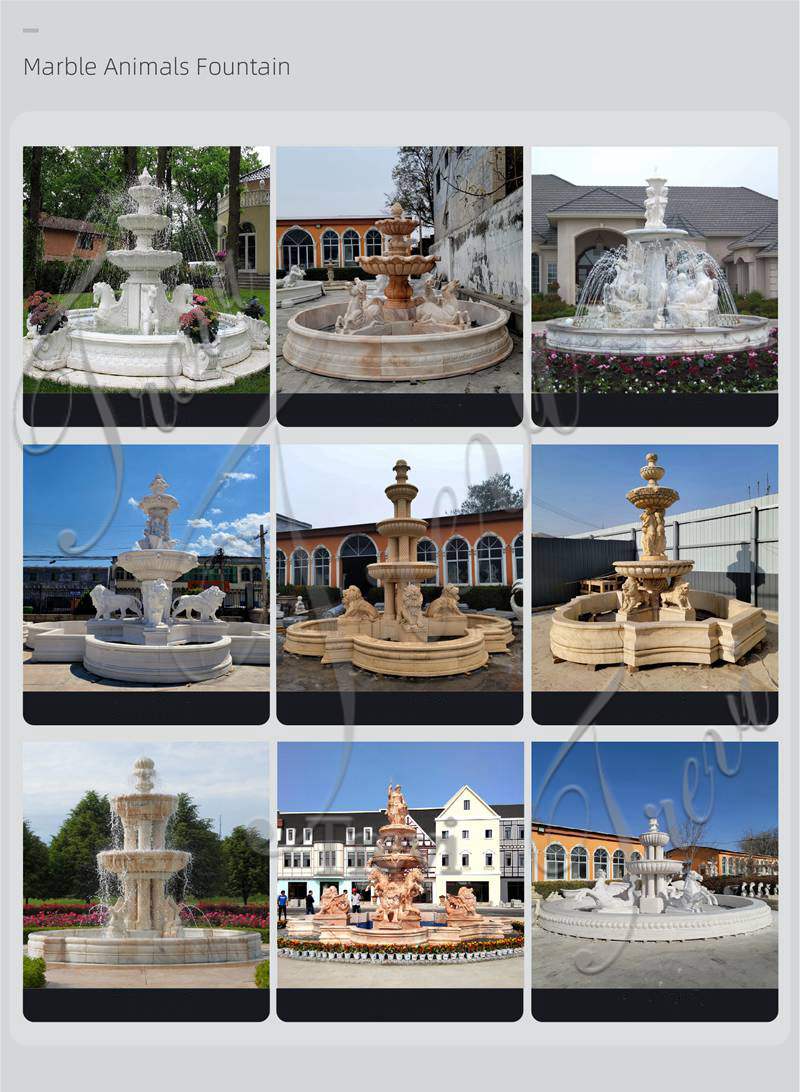 Professional Design Team:
We have a professional design team. They have professionally studied design for many years, and are proficient in 3D drawing and other techniques.
The most important thing is that they have unrestrained ideas and unique aesthetics, and could help you design any style you want. Any custom service you want, such as marble fountain size, material, and carving design could help you achieve.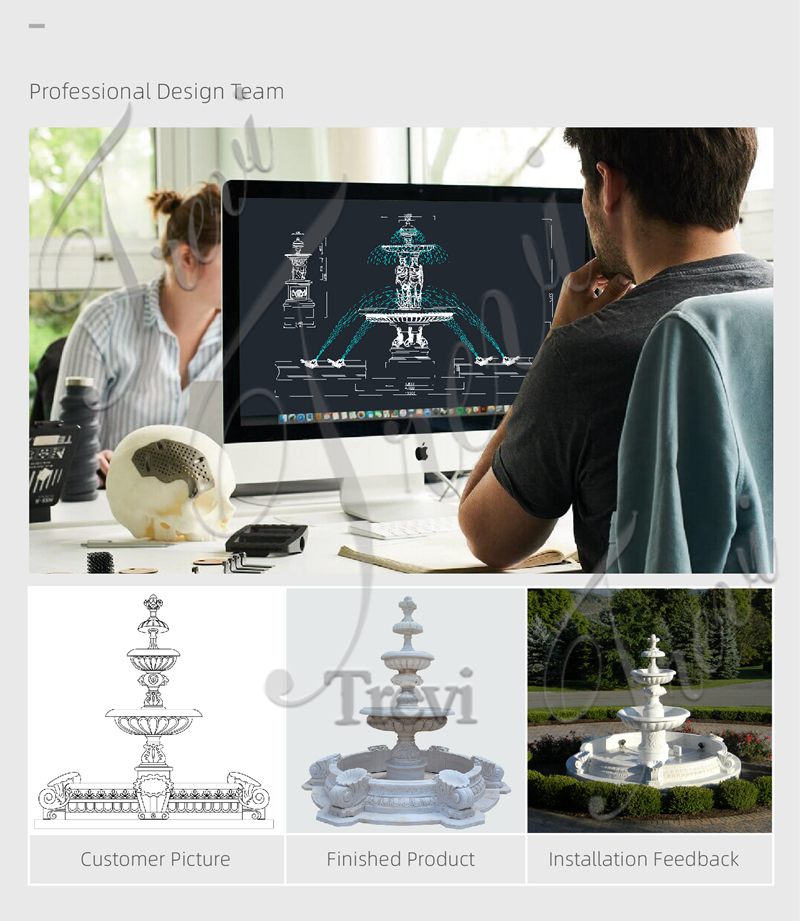 In addition, in the customization service, each design would be confirmed by you. Once there are different opinions, our designers would make timely revisions until you are satisfied.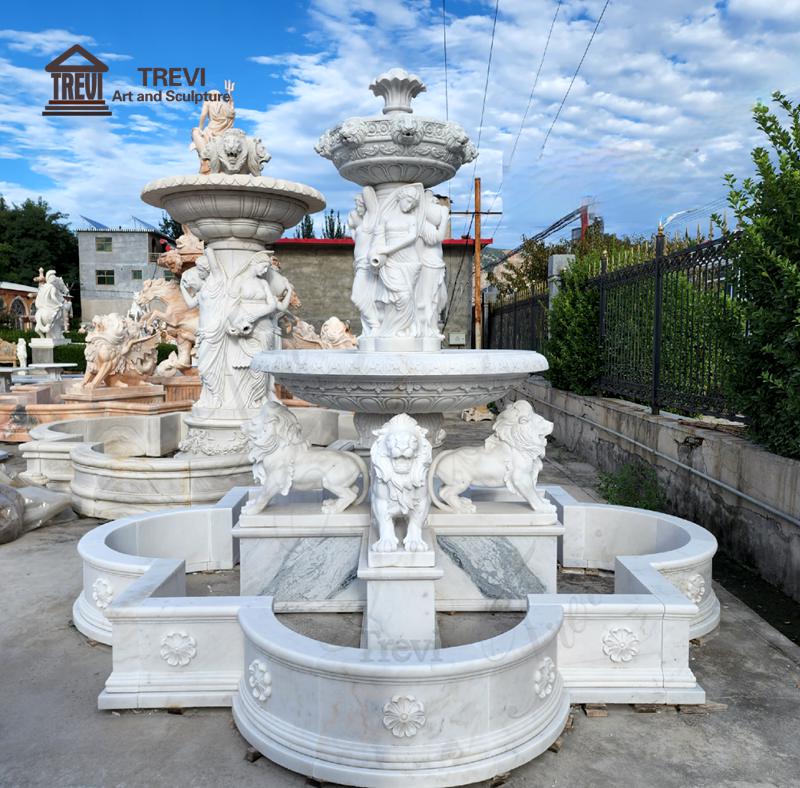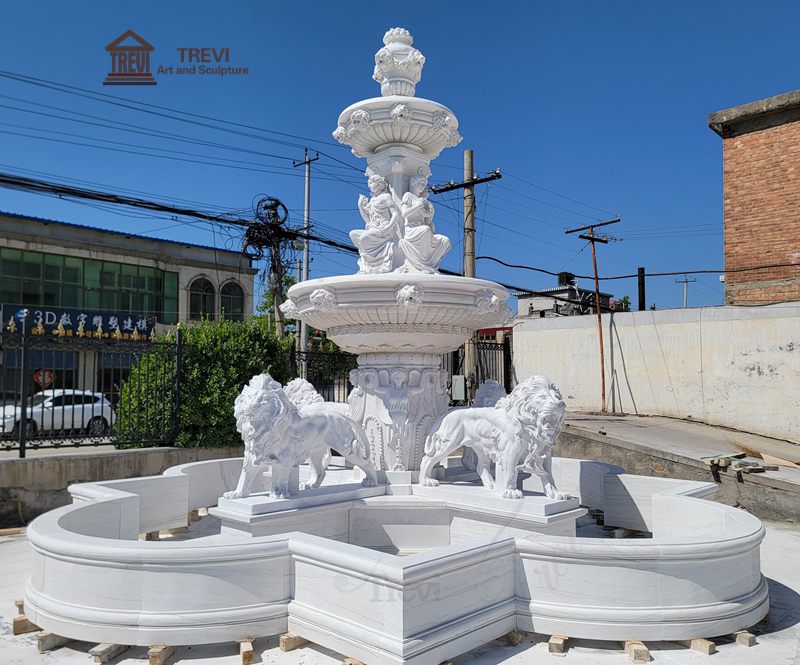 Trevi is also able to give you a factory price guarantee. If you are interested in the marble lion fountain, please leave us a message.