Marble Fireplace Mantel Description
This is a beautiful marble fireplace mantel. Exquisite flower carvings, symmetrical designs, and powerful fireplace legs are the distinct features of fireplaces. The artisans of the Trevi factory used white marble to make the entire fireplace. The use of white marble not only makes the fireplace look dignified but also makes it versatile. No matter what your living room decor is, this white fireplace would be a perfect fit. The fireplaces made in our factory have won unanimous praise from customers. They praised its high quality, good looks, and great price.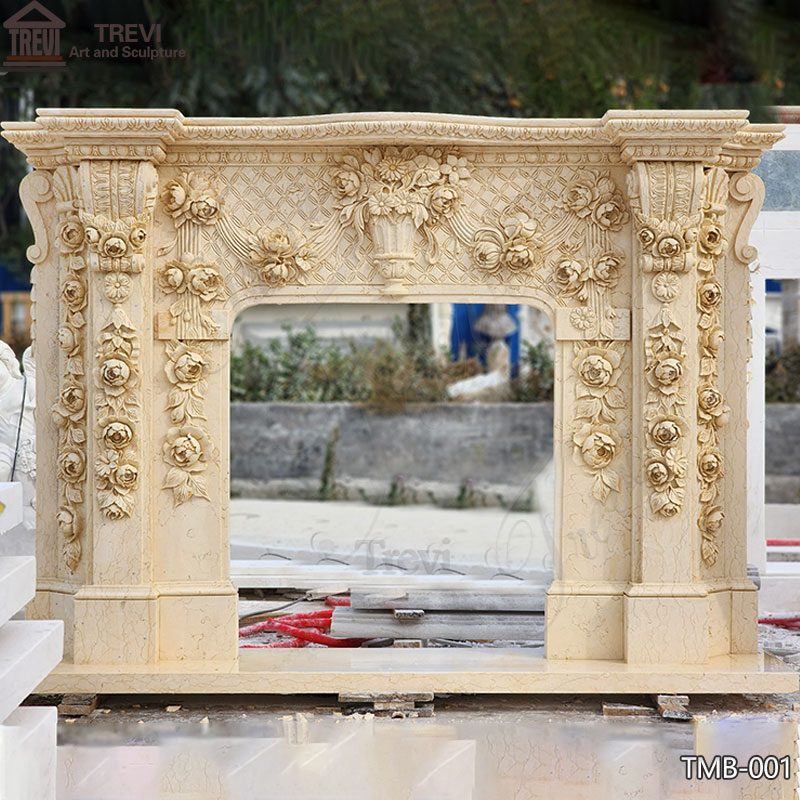 Carving from A-Grade Marble
Handcrafted from high-quality beige marble, The supervisor of our factory will personally go to our quarry to select the stone to ensure the quality of the marble and select the marble suitable for carving the fireplace. The marble is carefully selected for its exquisite grain patterns and warm, inviting tones.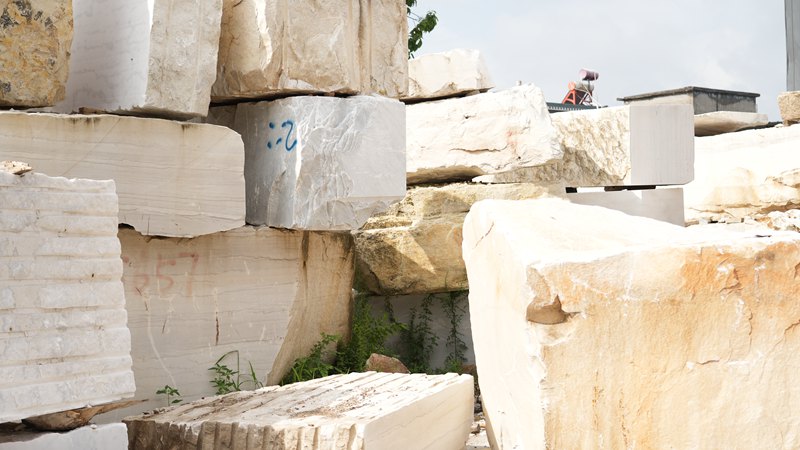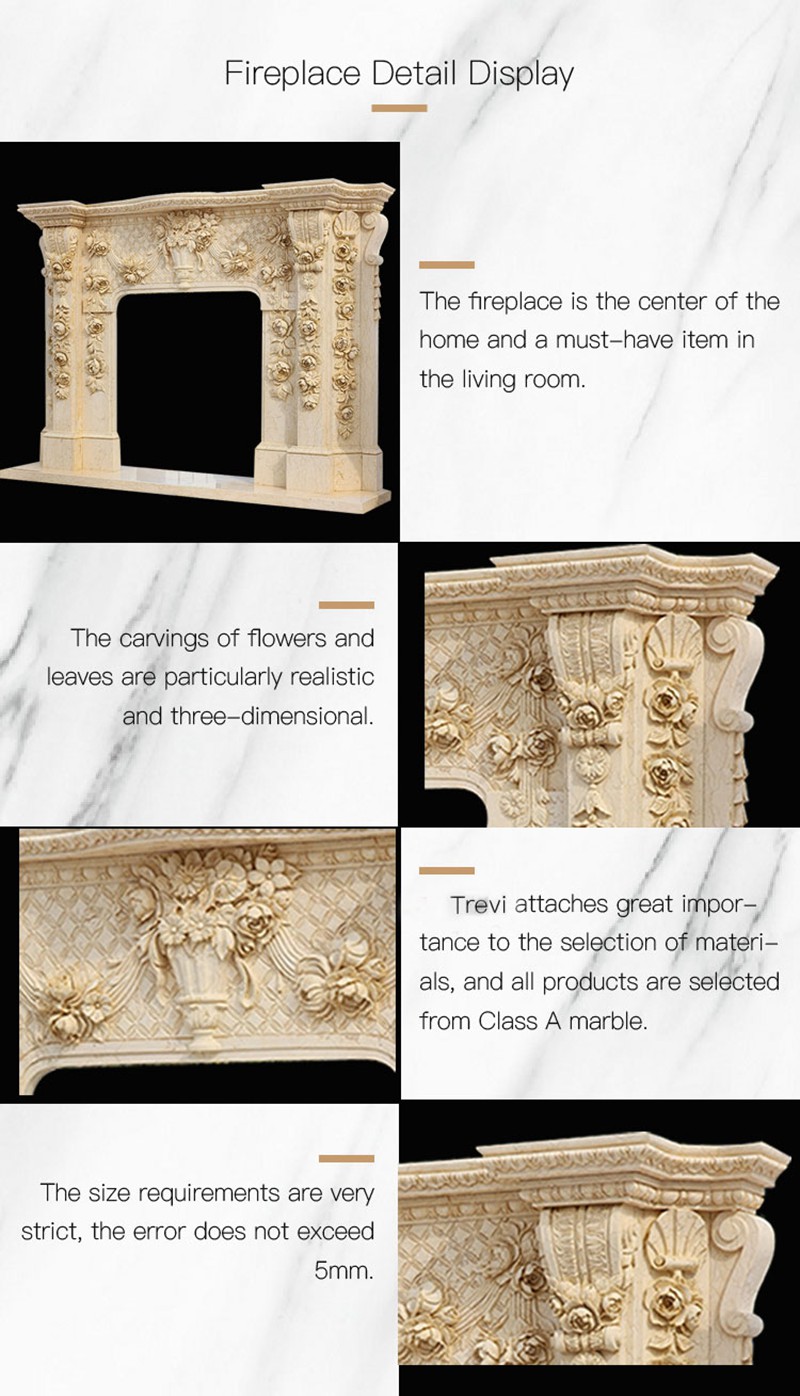 Detailed Installation Support
To facilitate a seamless and hassle-free installation process, we provide installation drawings and detailed instructions for each fireplace model. These resources help the customer or their hired professionals to effectively and accurately assemble and install the fireplace. With our guidance, customers can confidently carry out the installation and enjoy their marble fireplace without any complications.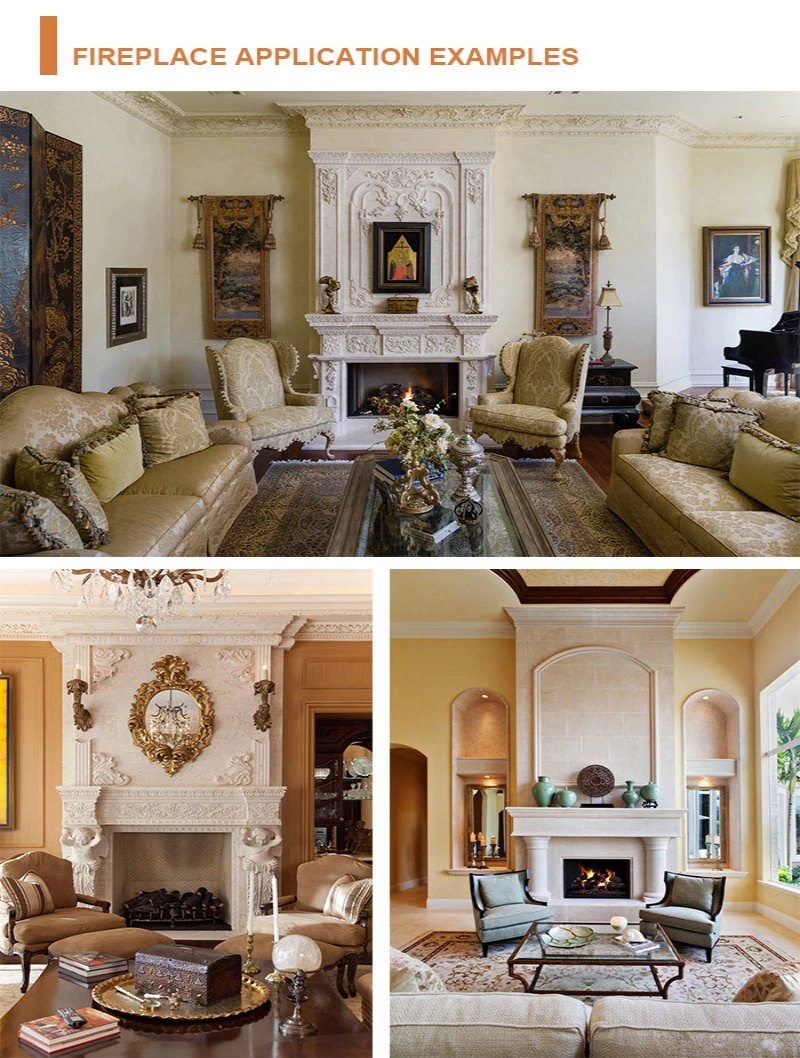 Factory Direct Sale
Trevi provides factory direct sales service, so we could give you the best deal. You can buy the most satisfactory marble fireplaces at the best price. We also have abundant inventory, which could give you more choices. You could also get the fireplace you need in the fastest time. We would try our best to help you solve all problems before the fireplace is transported to you. Including design, model, production, packaging, transportation, installation, and after-sales.
More Marble Fireplace Mantel Options
At Trevi Factory, we offer a wide variety of marble fireplaces, each showcasing unique styles that can be tailored to complement your home's decor. Whether you prefer a classic, traditional design or a more modern and contemporary aesthetic, we have an extensive range of options to suit your individual taste.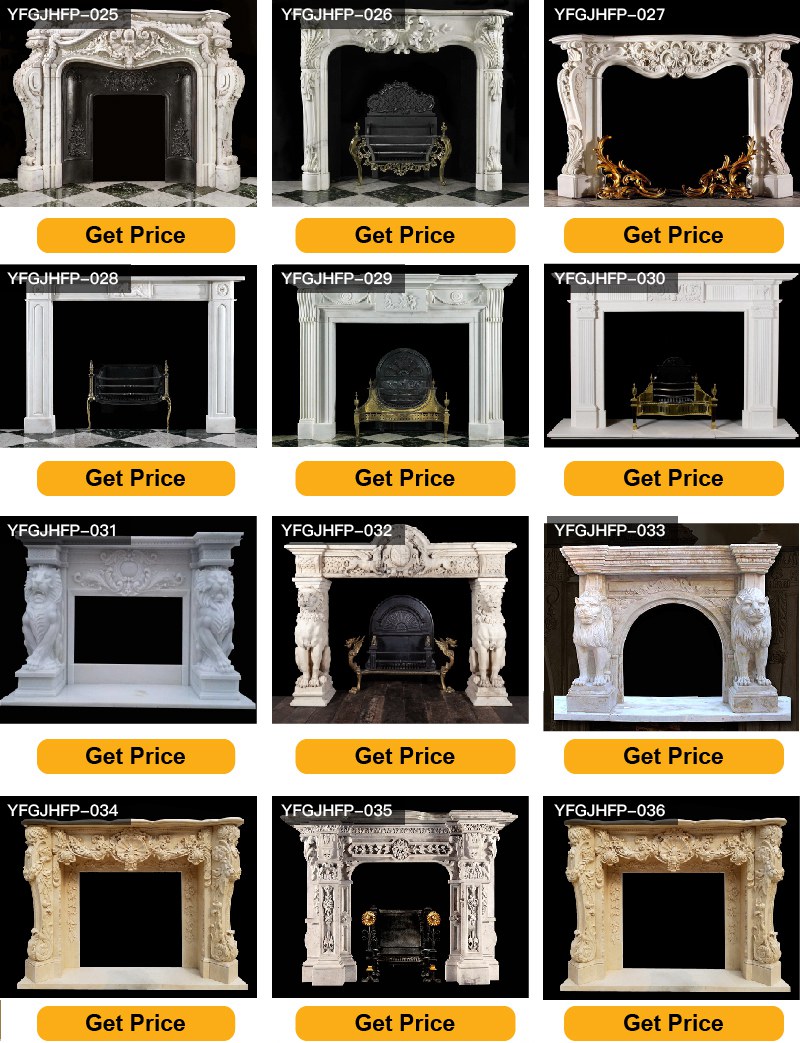 Please feel free to contact us for more information about the hand-carved marble fireplace.