Marble Fireplace Mantel Description
This is a stunning French-style marble fireplace in the elegant French style. Its distinguishing features include exquisite floral carvings, symmetrical designs, and robust fireplace legs. The entire fireplace has been meticulously crafted by skilled artisans using high-quality white marble. The use of white marble not only lends an air of dignity to the fireplace but also ensures its versatility. Regardless of your living room's decor, this white fireplace will be a perfect fit.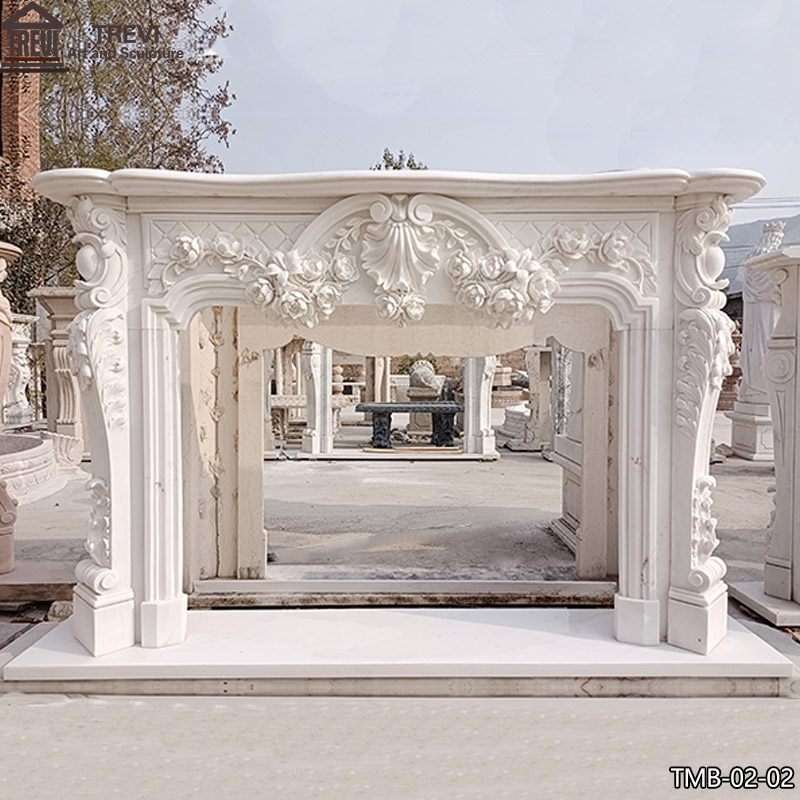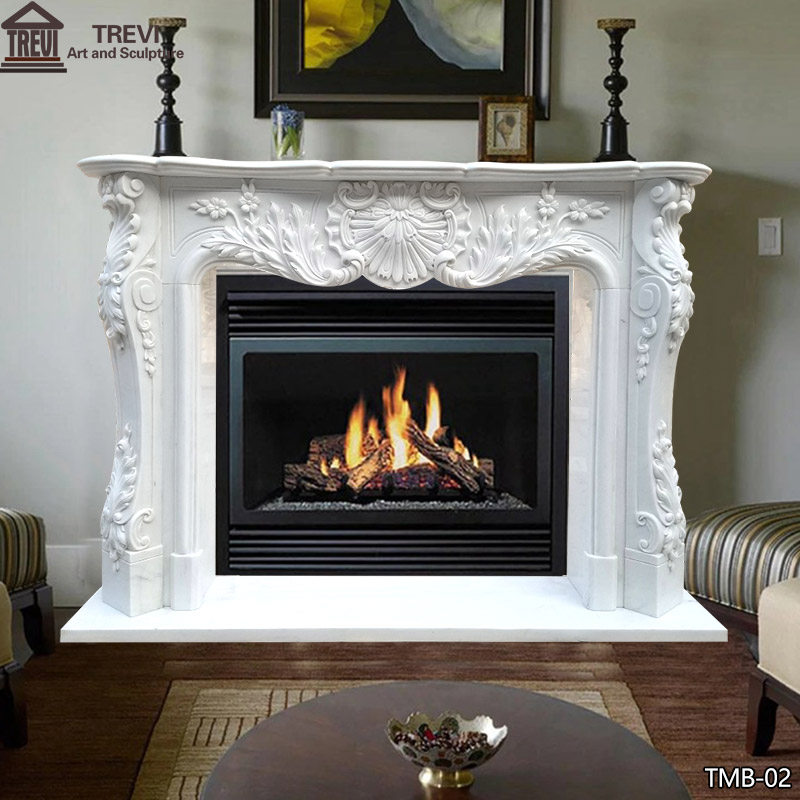 Ensure High-Quality Marble Fireplace
We have a team of skilled artisans and employ state-of-the-art carving machines to ensure our clients are delighted with our products. Quality control is integral to our process, starting from the selection of the raw material blocks, all the way through production, polishing, pre-assembly, inspection, and packing stages. Our marble fireplaces are meticulously crafted by hand, with a keen eye for detail.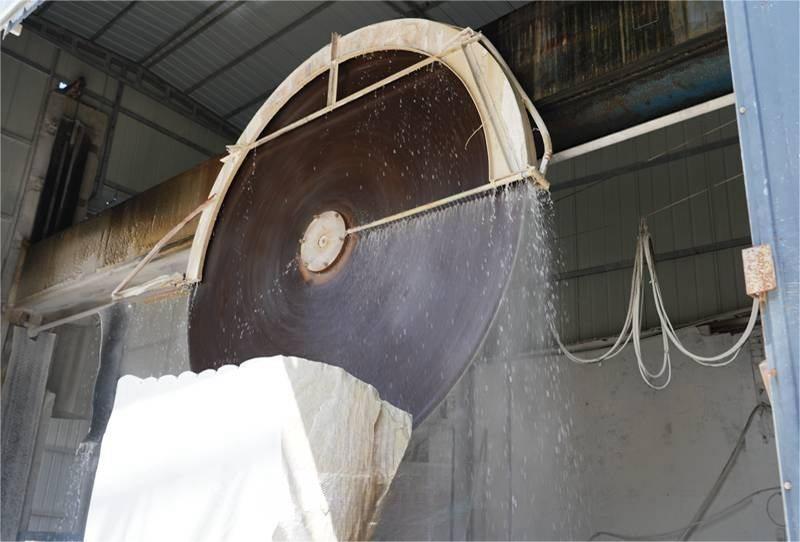 Expert Installation Services
You can count on expert installation services from our team of trained and qualified professionals. Our technicians have specialized knowledge to help you make the best choice for your home. With years of experience in stone carving, we ensure that each hand-carved marble fireplace mantel is installed correctly and securely for an elegant and lasting look.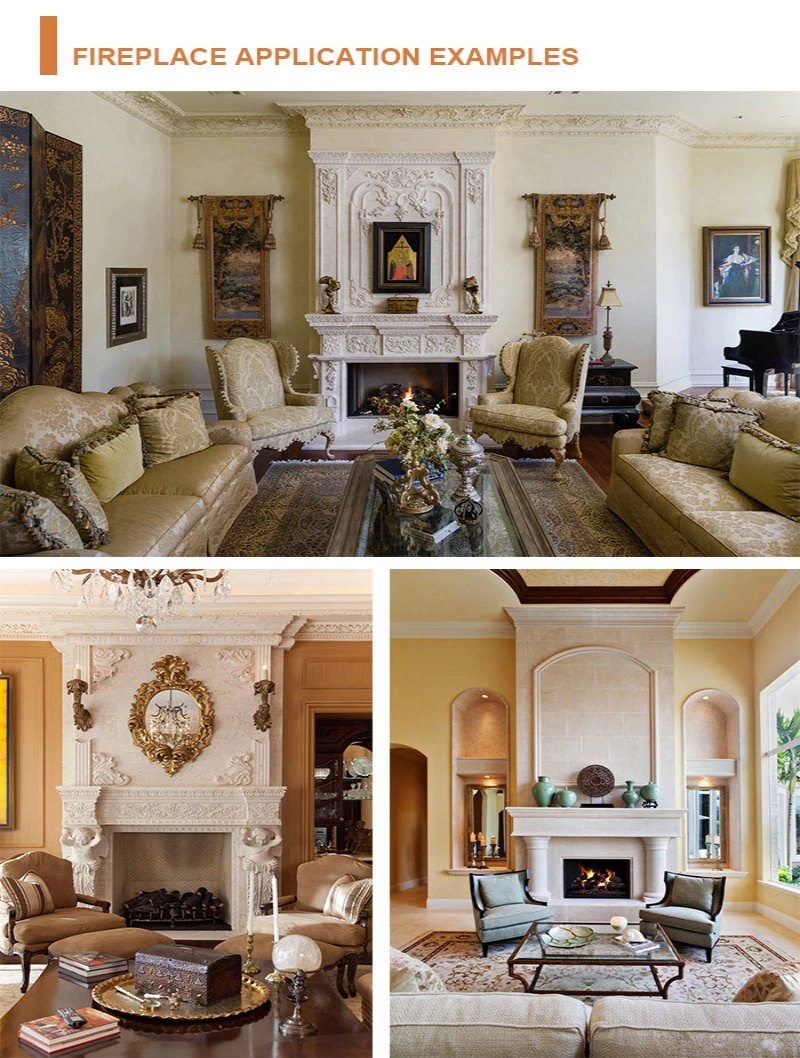 Marble Fireplace Customization Options
We understand that each customer may have specific requirements when it comes to the size and dimensions of their fireplace. Hence, Trevi factory provides customization services, allowing customers to provide their desired measurements. Our skilled artisans will then create a bespoke marble fireplace tailored to the exact specifications provided, ensuring a perfect fit for the intended space.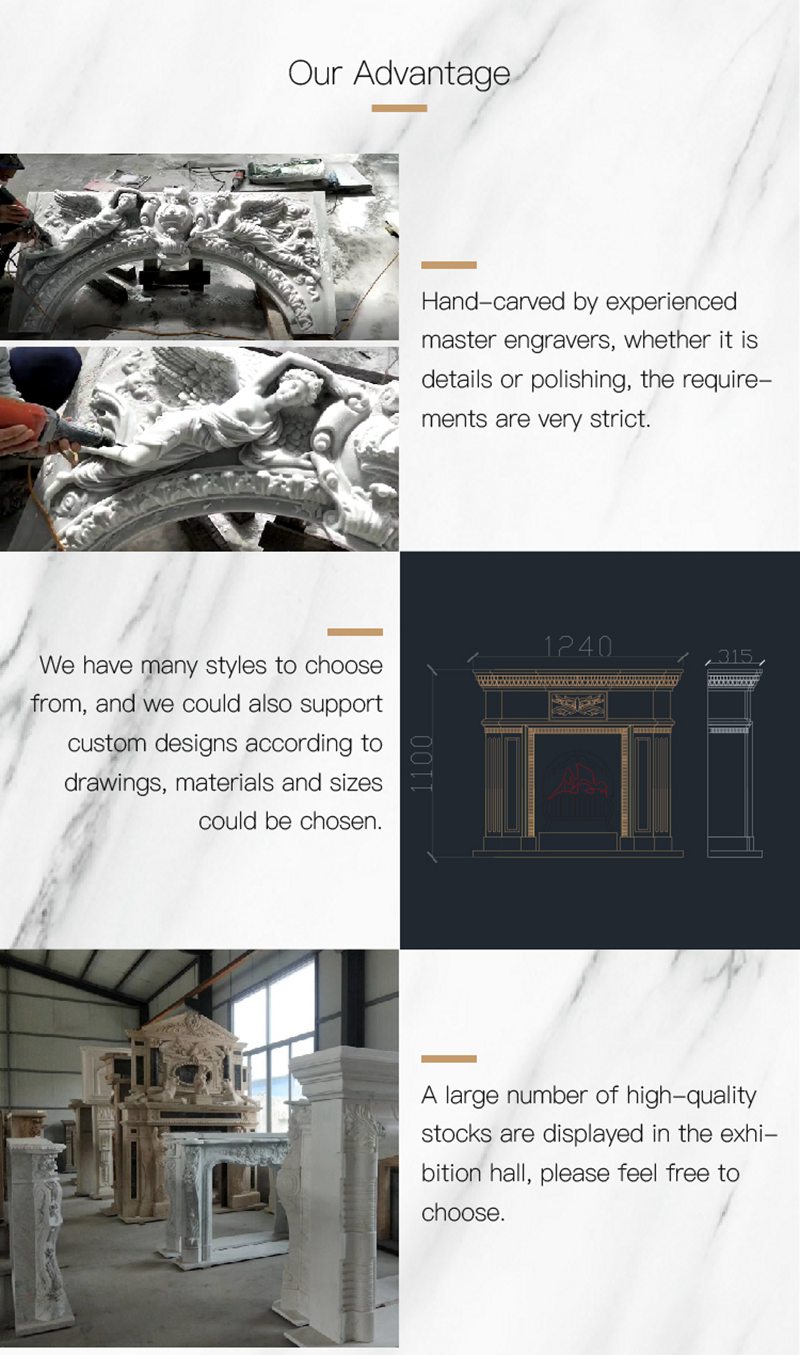 More Marble Fireplace Surround Designs
Trevi also has many marble fireplace mantels in stock at our factory. Trevi factory offers a diverse selection of marble fireplace designs. From traditional and classical styles to contemporary and modern designs, customers can choose from various options that suit their personal tastes and the overall aesthetic of their spaces.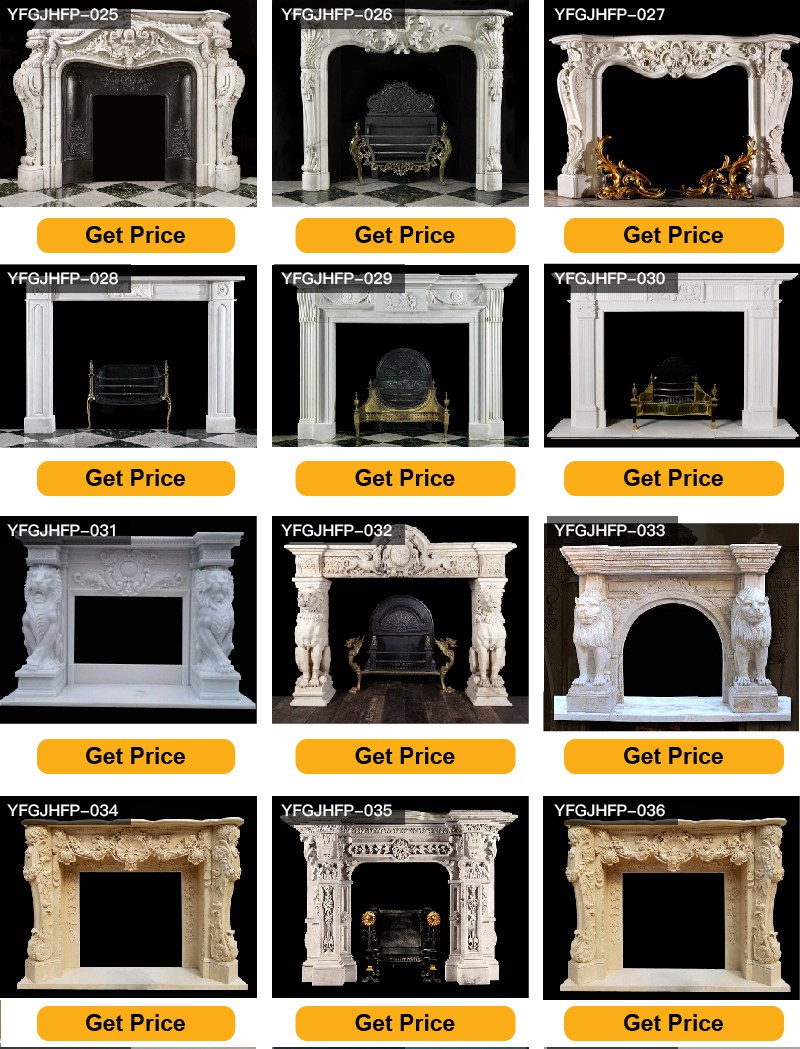 The fireplaces produced by the Trevi factory have won unanimous praise from customers. They praised its high quality, good looks, and great price. If you require a marble fireplace to enrich your Christmas decoration, please do not hesitate to get in touch with us.