The Beauty of The Gazebo:
We could easily notice that this is a beautiful marble gazebo outdoor design. It's relatively simple overall. The pillars are simply carved with vertical lines. There are some floral designs on the benches and beams but not too complicated. And it is meticulously carved by our artists with extensive experience in carving marble gazebos. They are familiar with the various parts of the pavilion and make the most of its function. Therefore, the gazebos made by us are stronger.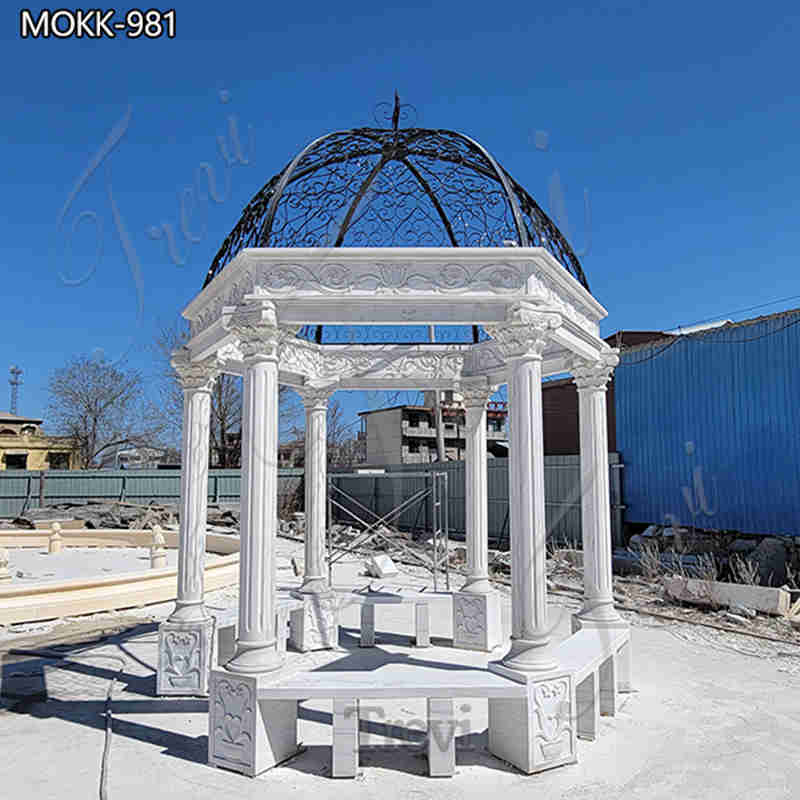 About Its Design:
The top hat is a hollowed-out decoration made of iron. This design has a lightness that creates a romantic feel. Whether you are resting in the pavilion or working, this hollow design would make you feel comfortable and enjoy the natural atmosphere.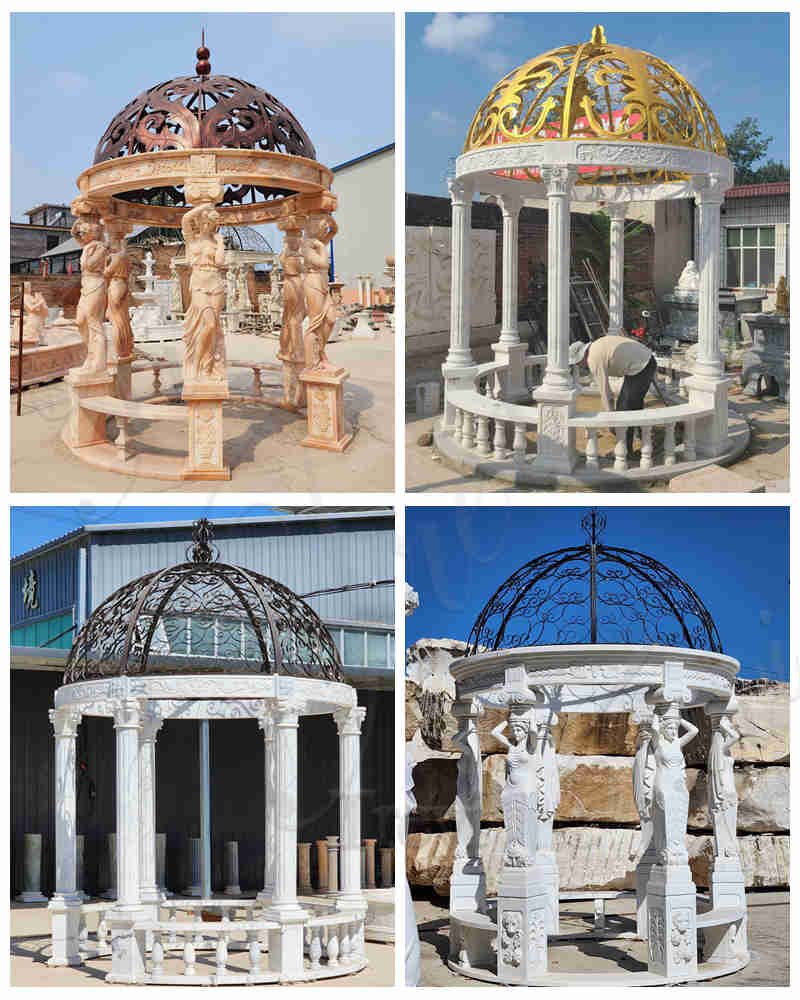 Support Customization:
For this marble gazebo outdoor design, we support customized services. Customers could provide us with the necessary information such as size, style, color, etc., and then our professional QC team would negotiate related matters for you. After being designed by the designer, the artists start to carve. Generally speaking, we support rosin jade marble, sunset red marble, Hunan white, and so on. Colors include red, beige, white, gray, and more. For details, please contact us for a one-on-one consultation.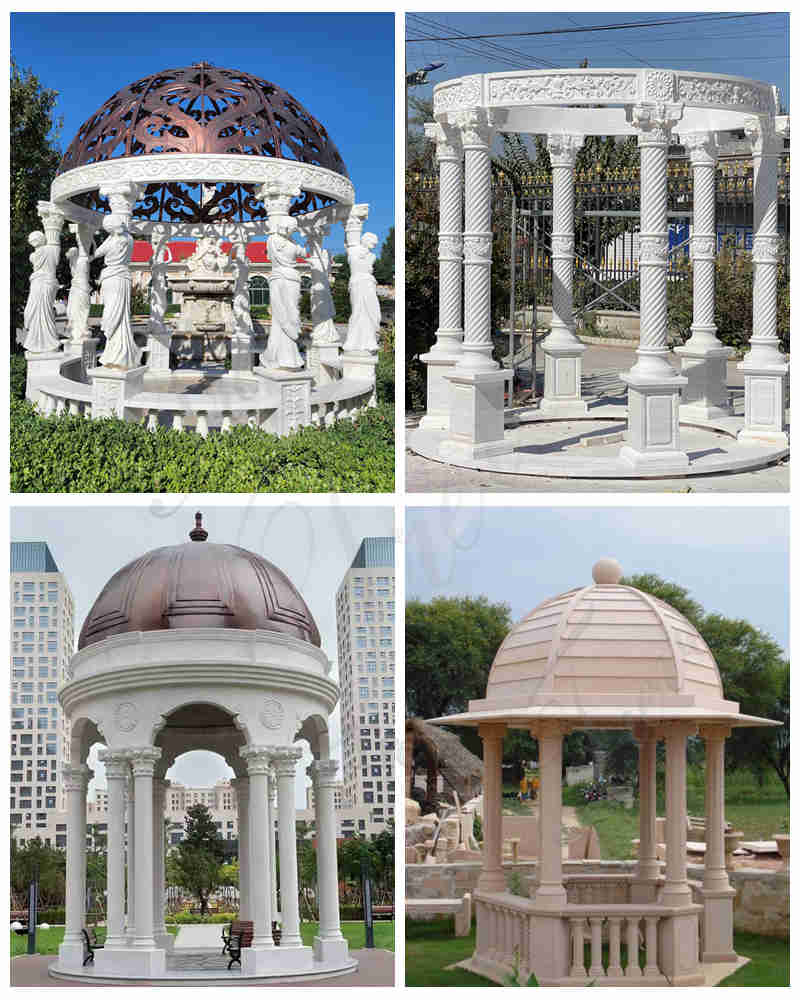 Various Styles of Gazebo:
Our marble gazebos are available in a wide variety of styles. Including Chinese style, European style, Italian style and so on. Functionally, our pavilions are for tea breaks, for weddings, for decorations, etc. If the customer has a preferred style, we could also recommend it to you.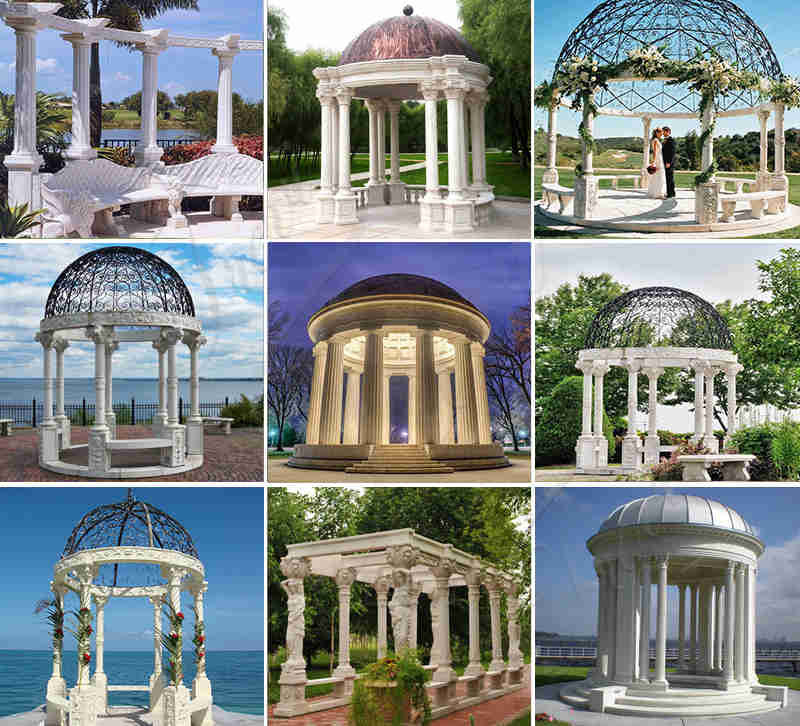 Trevi has been designing marble pavilions for 39 years. Professional factories are more trustworthy. Welcome to contact us to buy a marble gazebo.