Bronze Airborne Soldier Statue Introduction
The Bronze Airborne Soldier Statue is a captivating sculpture that pays homage to the bravery and dedication of airborne soldiers. Crafted from bronze, this statue captures the essence of these elite soldiers in exquisite detail. The statue depicts an airborne soldier in full military gear, capturing the intensity and determination of their mission. Every aspect, from the soldier's uniform to their equipment, is meticulously sculpted, showcasing the artist's skill and attention to authenticity.
Explore the story of the sculpture
This bronze airborne statue depicts a World War II-era paratrooper with one foot propped on a pile of rocks and holding a Thompson submachine gun. The sculpture is made is life-size, the height as 16 feet 4 inches tall, and weighs 3,235 pounds. As a famous monument sculpture, it was originally proposed by Lt General Robert Sink as a tribute to airborne soldiers. The sculpture was erected in 1961, more than sixty years ago, and still stands outside the entrance to the Airborne and Special Operations Museum!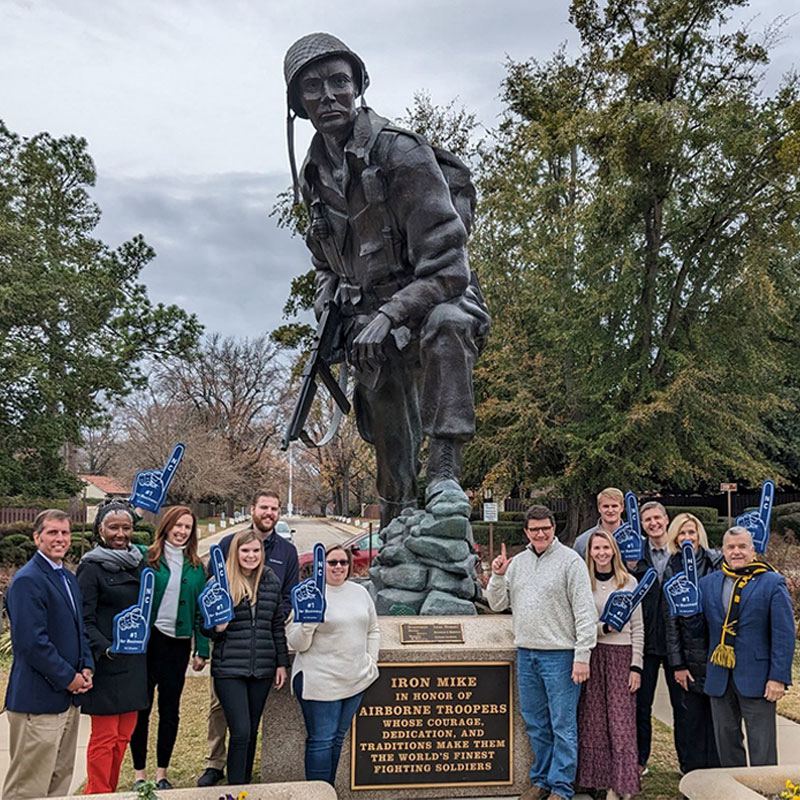 Trevi Could Reproduce It in 1:1
To make a perfect bronze soldier sculpture, we need to make a 1:1 clay mold first. Based on this three-dimensional reference, our artists can achieve a very high degree of reproduction by constantly modifying the clay molds. During the clay mold-making process, our artists would pay attention to every detail to pursue high realism. After the clay mold is finished, we will send you the finished photos for your check! In other would, the whole production is under your control!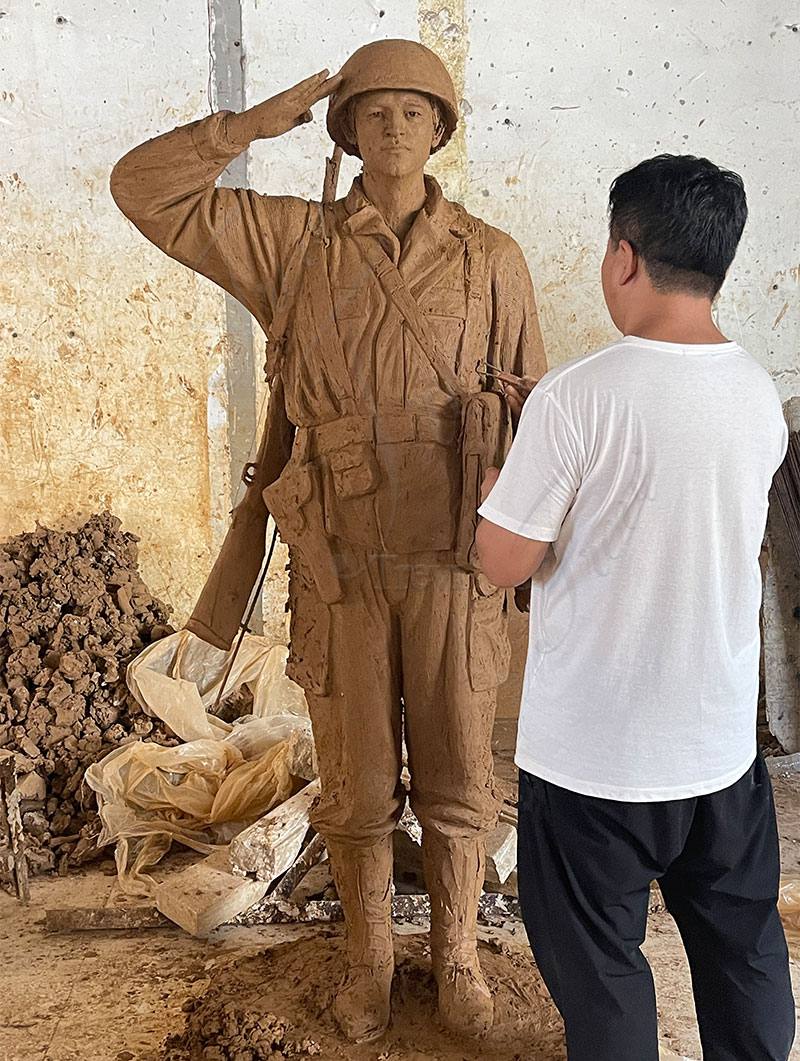 Using the Traditional Lost Wax Method
Trevi's bronze sculptures are cast using the traditional lost wax method. The bronze aerial statue is Trevi's masterpiece. This method we use is the same as the original manufacturing method, which maximizes the details of the sculpture, such as the folds on the clothes, facial expressions, and even the details of the gun are very critical. Trevi would keep the high quality, and would focus on every stage of the production process, Trevi will not let you down!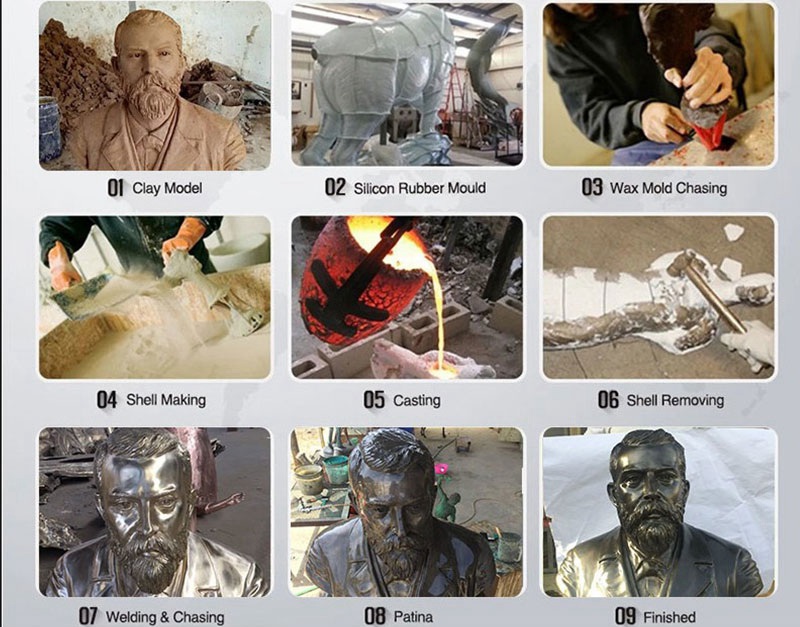 Trevi Supports Customized for You
Trevi has made bronze sculptures for over 40 years, custom sculpture is what we do best! We have a professional artists team and are skilled in every step of the production process. If you have other favorite sculpture designs, or just a picture, even just an idea, that's all perfect we can meet each other! Our artists can help you turn your ideas into reality, by touching the sculpture with your hand.
If you're interested in our bronze airborne statue, maybe like its realistic appearance, or just for its symbolism, that's all great to let the sculpture your city. Please contact us immediately, to get a favorite quota, Trevi would always be here waiting for you!