Bronze Scarf Dancer Description
This bronze scarf dancer sculpture portrays a poised nude girl, draped in a loosely wrapped cloth, gazing ahead with intense focus. Her hands are concealed by the cloth, which gracefully envelops her head and then flows down to merge with the base. While this piece emphasizes form over intricate details, it retains its inherent beauty and elegance. Created using the time-honored lost wax casting method, an ancient technique, it results in an exquisitely detailed sculpture that will enhance the charm of your business or home, adding grace and allure to your space.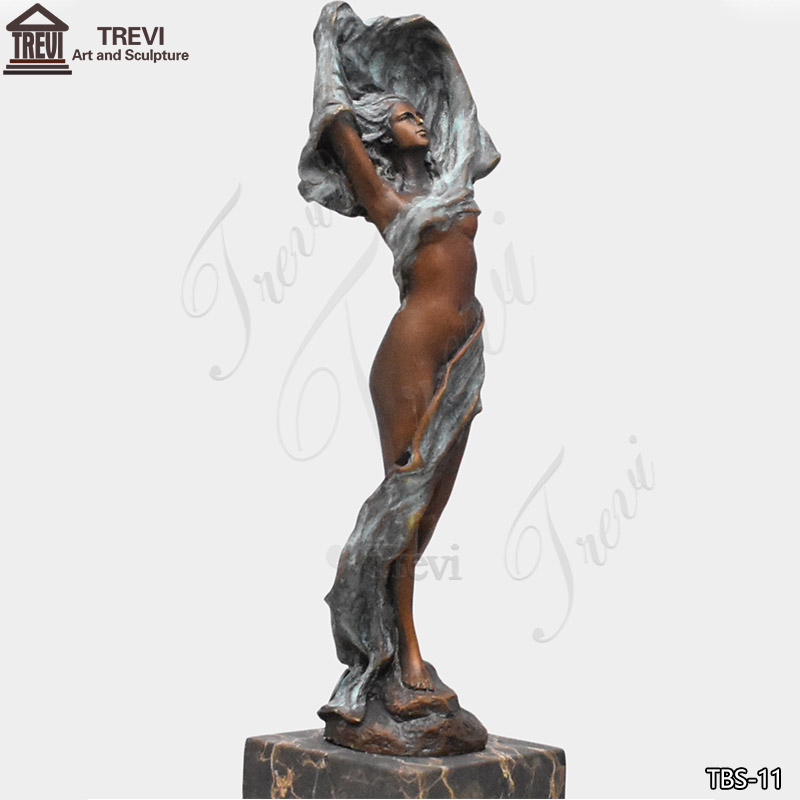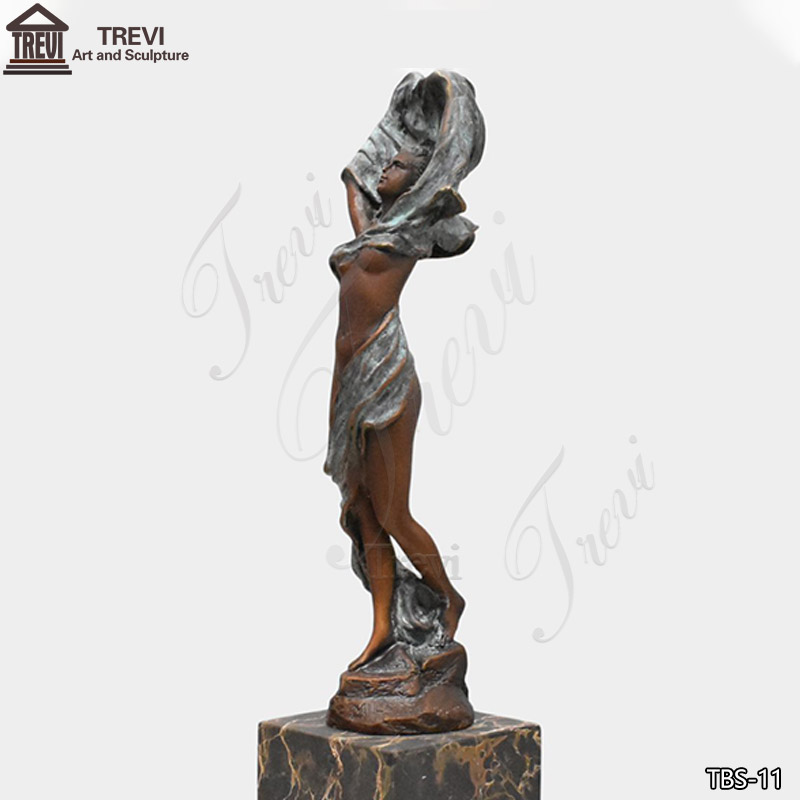 Detailed 1:1 Clay Models
Before the bronze casting process, our adept artists painstakingly craft intricate clay models. These clay models serve as the fundamental cornerstone for creating a bronze sculpture. Our team of model artists at Trevi has honed their sculpting skills from a young age. What's more, our specialized figure sculptors excel in producing the finest clay models, tailored to meet the exacting needs and preferences of our customers.
Using High-Quality Bronze
The quality of bronze used in the Trevi factory is of the highest quality. The durability of bronze ensures that these bronze female sculptures are not just a purchase but an investment in art that will age gracefully, acquire a beautiful patina over time, and bring joy to generations. All of our bronze dancer sculptures have our 30-year quality guarantee.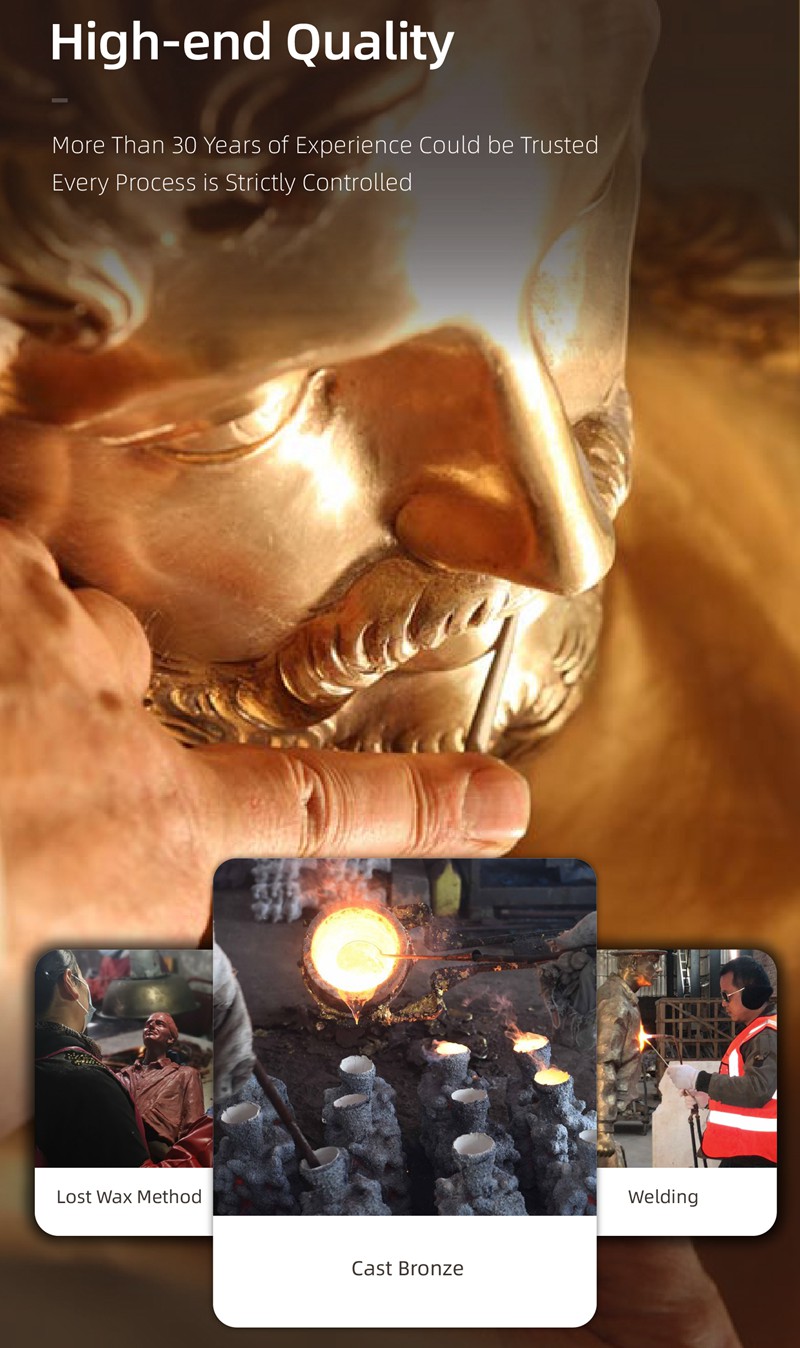 A Perfect Addition for Various Settings
This eye-catching bronze dancer statue is versatile enough to be a centerpiece or a charming addition that blends perfectly into your current setup. Whether it's placed in a garden, park, or your private home, this bronze dancer sculpture creates an atmosphere of serene intellectual pursuit.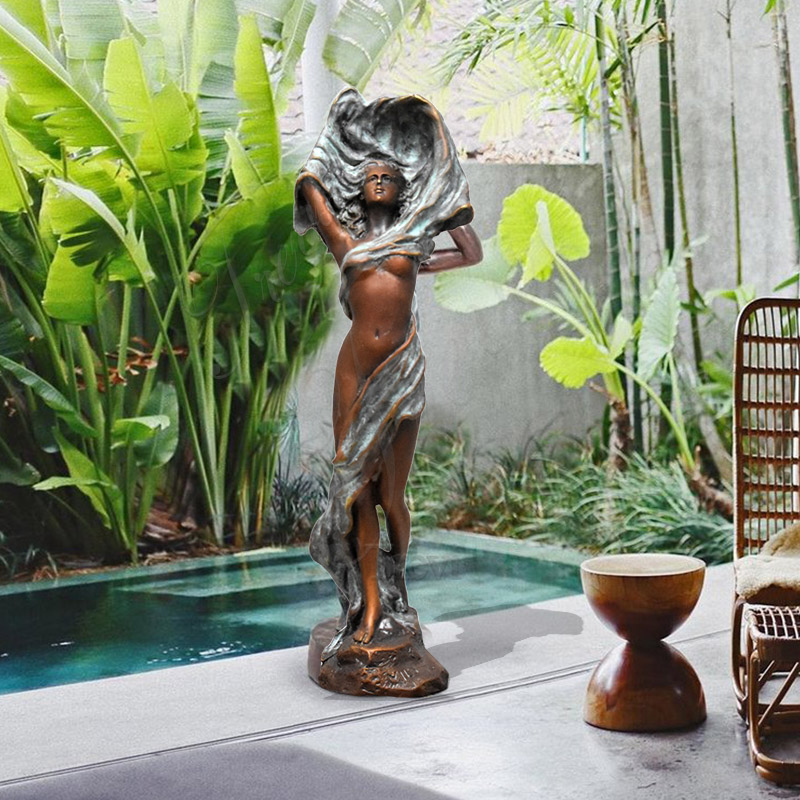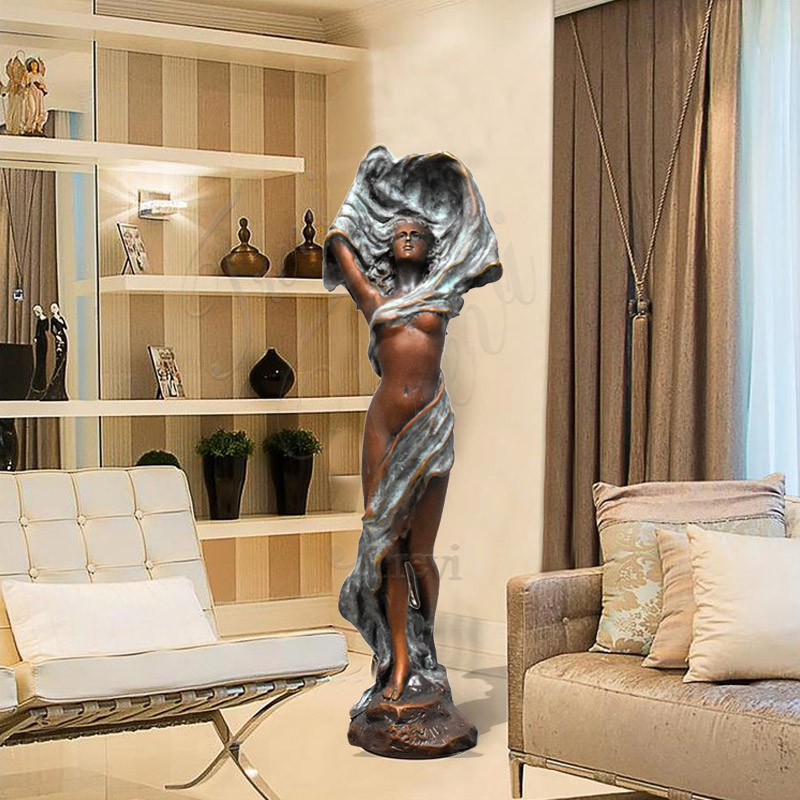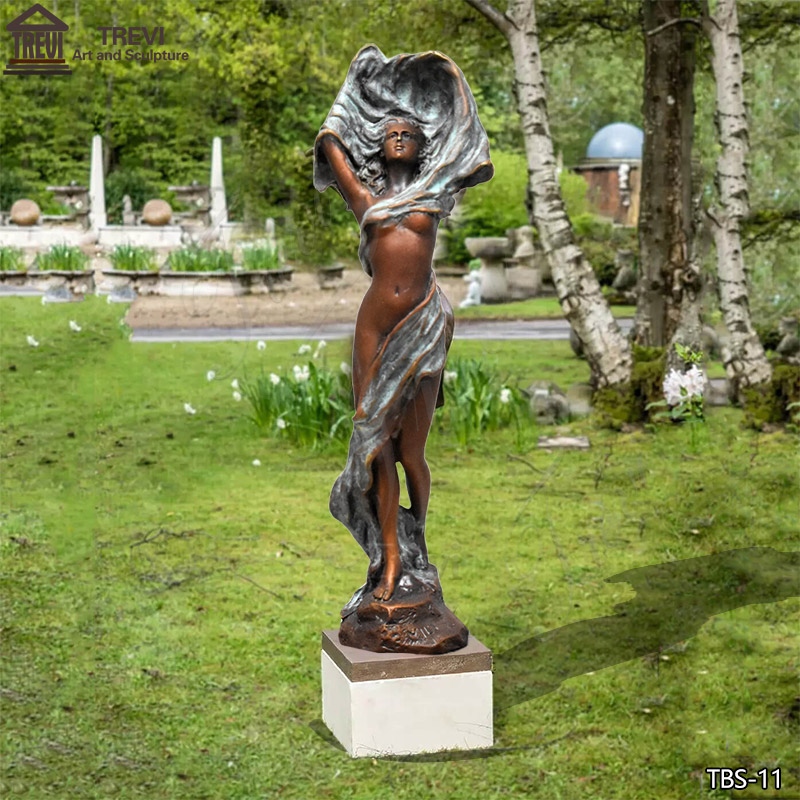 Safest Packaging and Transportation
Trevi prioritizes the safe transportation of our bronze dancer sculptures. Each piece undergoes careful packaging, which includes protective materials and sturdy containers to safeguard against any potential damage during transit. Rest assured, there's no need to be concerned about surface scratches or fragile scarves on the dancers' delicate movements. Our commitment to ensuring the artwork arrives in pristine condition reflects our dedication to customer satisfaction. Also, Trevi would take out full insurance on every sculpture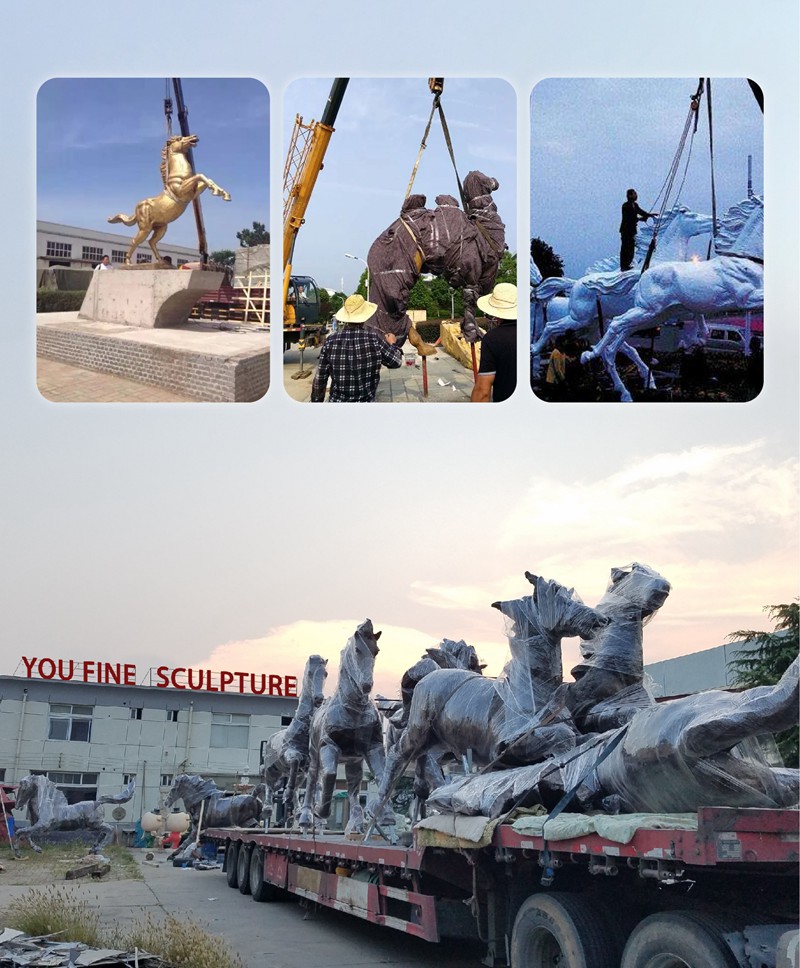 Other Bronze Figure Statues for You to Choose
Explore our wide selection of bronze figure statues, offering an array of captivating choices to suit your preferences and style. Furthermore, the Trevi factory boasts a team of skilled and experienced designers who are proficient in creating designs tailored to your specific requirements. Their expertise and creativity are at your disposal, ensuring that the final product aligns perfectly with your vision and needs.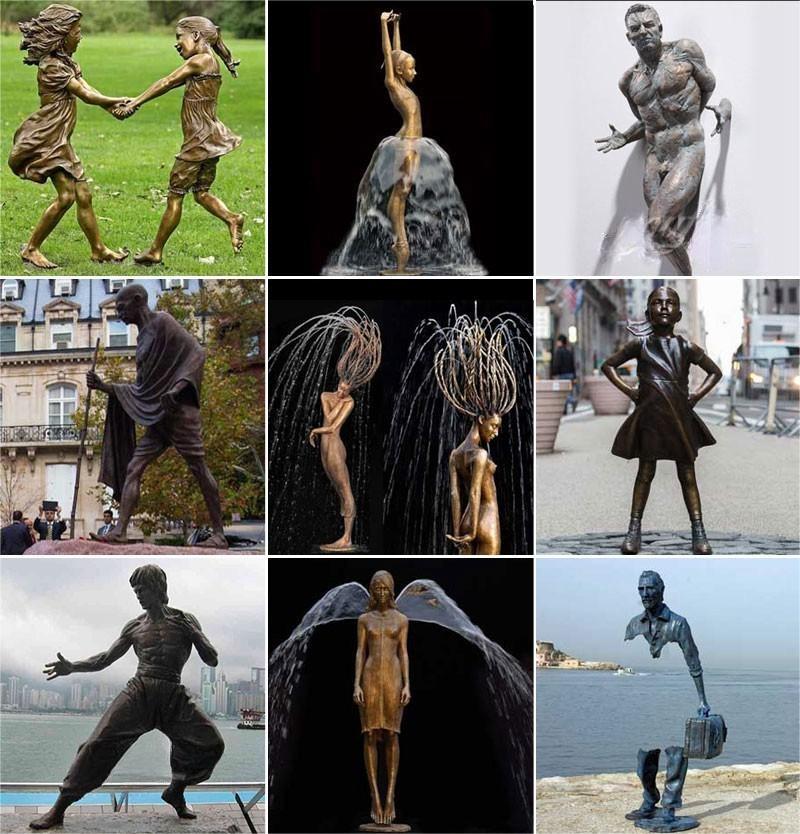 If you're interested in our bronze sculpture of a scarf dancer, Please feel free to contact us for the prices, sizes, and other information.