Fountain Introduction:
This is a stunning Bronze Statue Fountain. There are many exquisite sculptures on the pillars of its fountain core. Most striking are the elegant and beautiful statues of Greek women. These statues are very vivid, and each one has exquisite details. So combined, this fountain becomes very attractive and charming.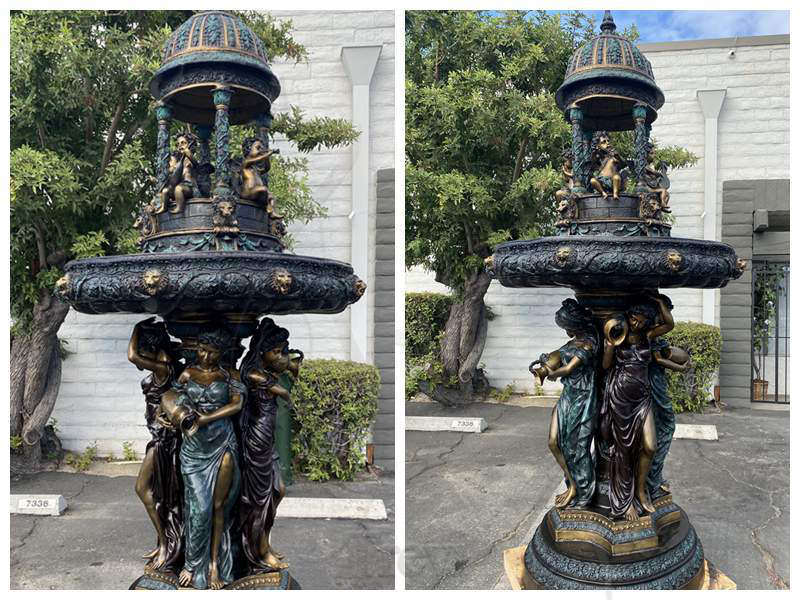 Charming Colors:
Another notable feature of this Bronze Statue Fountain is its very beautiful color matching. This combination of gold and patina looks mysterious and rustic. Such sculptures could easily make people feel magnificent and think of some antique bronzes with stories. Therefore, such a fountain decoration would be very attractive in the courtyard or garden, and make the whole place more advanced.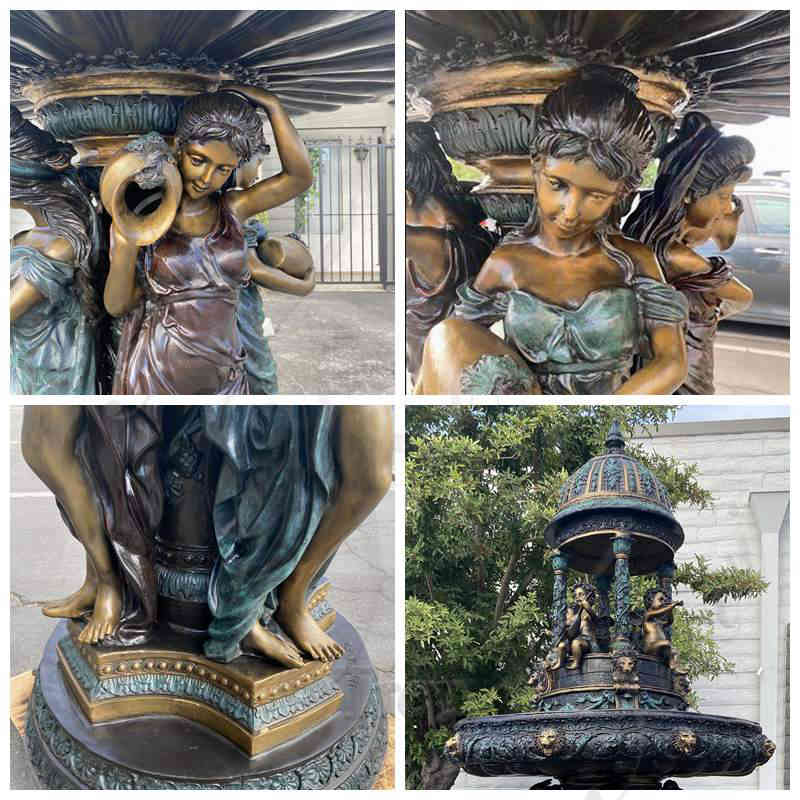 The Flowing Water Effect Adds Color to the Fountain:
The flowing water of this bronze statue fountain is very beautiful. The water is divided into several streams and flows out from different directions and heights, and the combination is a beautiful misty picture. Such a design would be more mysterious and covered with a veil, which makes people unable to resist removing the veil to see more beautiful scenery. Such a fountain could arouse people's desire to explore. So it would be very popular for many years.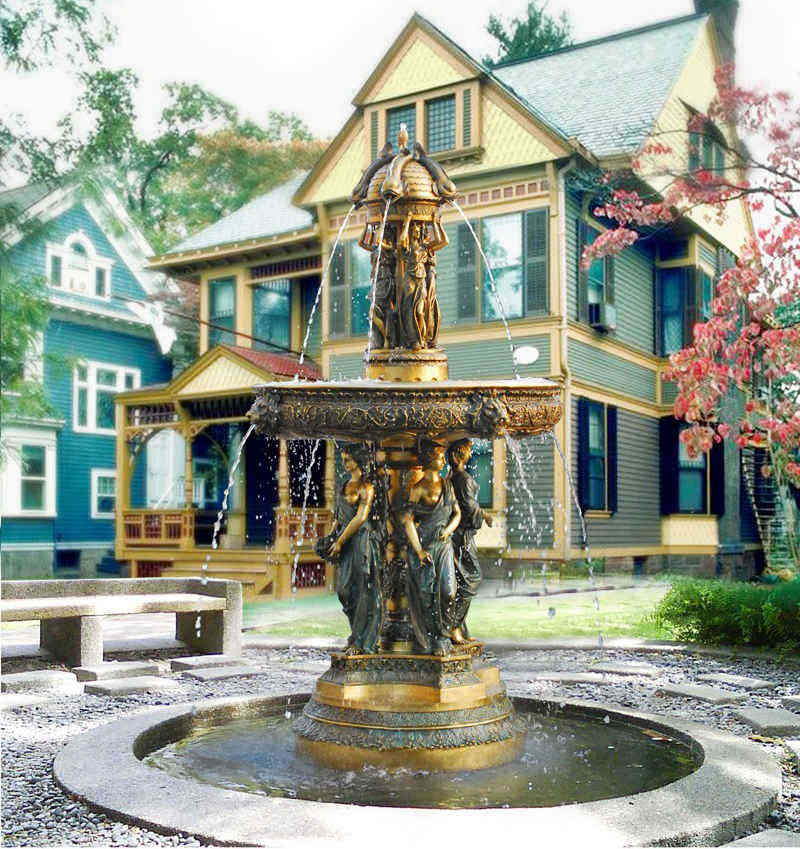 Trevi Factory Advantages:
As a professional fountain production factory, Trevi has more fountain cores for our customers to choose from. There are different statues and also different colors. But what would not change is that our quality is always top-notch. When we made the bronze fountain, we chose bronze with a copper content of more than 80%, and when we painted it, we chose patina for coloring. So the color of our fountain would not fade easily, and it is very natural and charming.
If you are looking for a good fountain supplier, Trevi would be your good choice. We are factory direct sales, so we could give you the best price.