The Marble Figure Sculpture carved from Natural Marble has the best quality and most beautiful designs. The clean white marble makes the beautiful woman sculpture look more alluring. Her white, delicate and fine skin is even more charming against the backdrop of the colorful plants around her. It would make people unable to resist the desire to stop and look.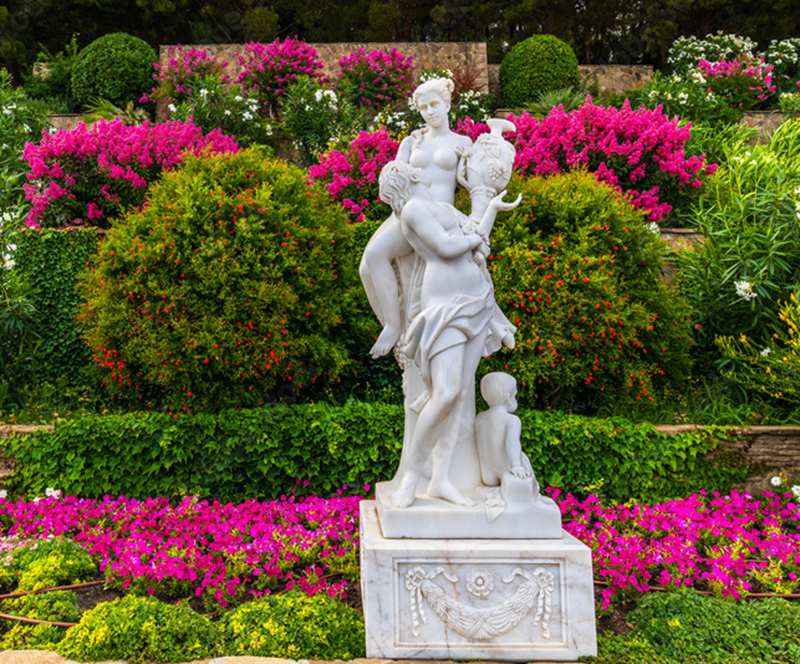 The Unique Charm of Natural Marble:
Natural marble gives this beautiful figure sculpture a jade-like texture. This texture would make it look extraordinarily noble and precious. Moreover, the warm and jade-like figure sculptures would also make the decorated place full of artistic and romantic atmosphere.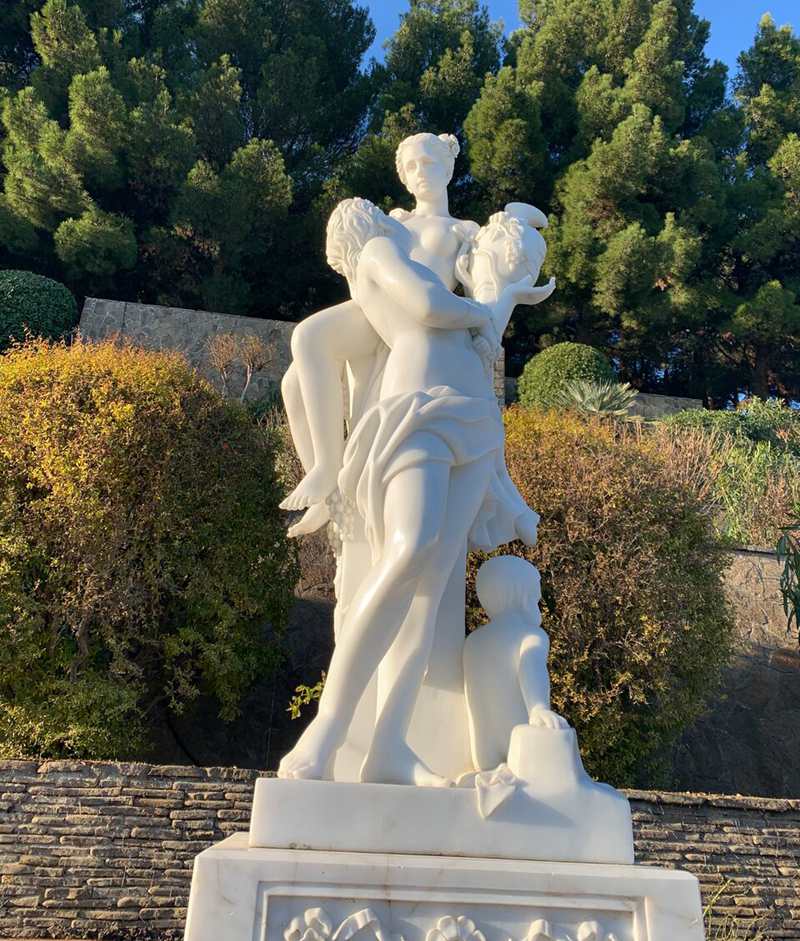 In this way, tourists who come to play could take pictures in front of this marble garden statue. Posting on social networking sites such as facebook would attract many compliments!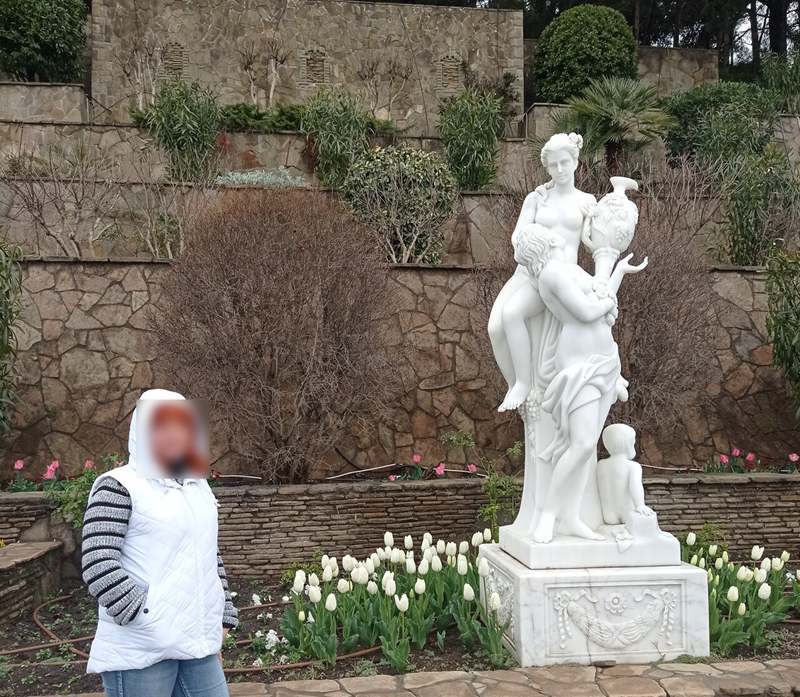 Trevi's Beautiful Female Statue:
As a large-scale sculpture supplier with 40 years of marble carving history, Trevi has designed and carved female marble statues in various styles for customers. These female sculptures show their unique beauty in different postures.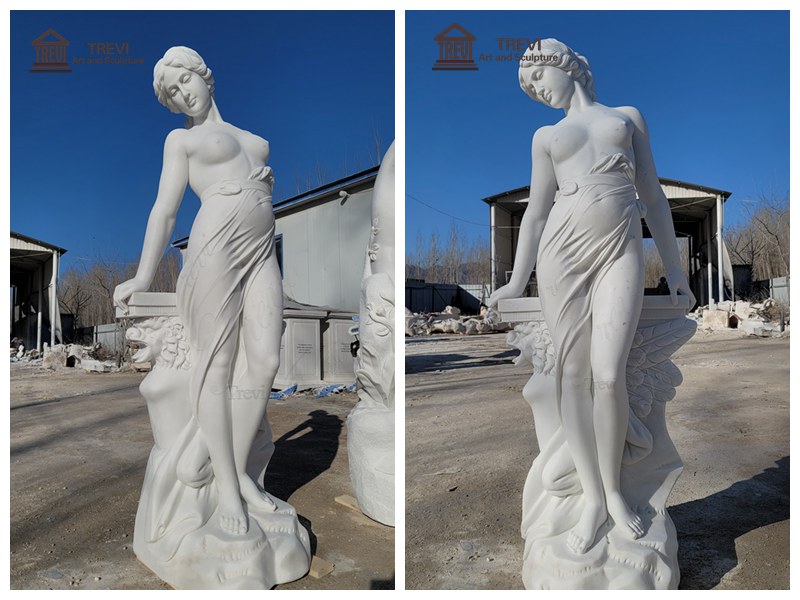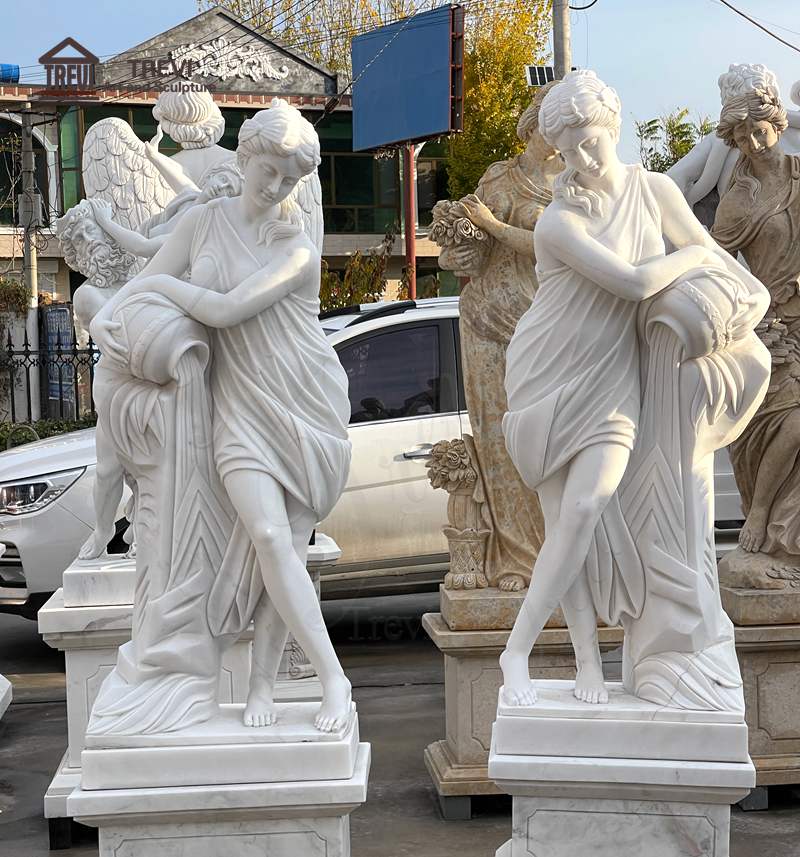 The fine carving and polishing process makes the beautiful female statues have the same real skin and charm as human beings. Smooth skin and curvaceous body curves show the most desirable female image.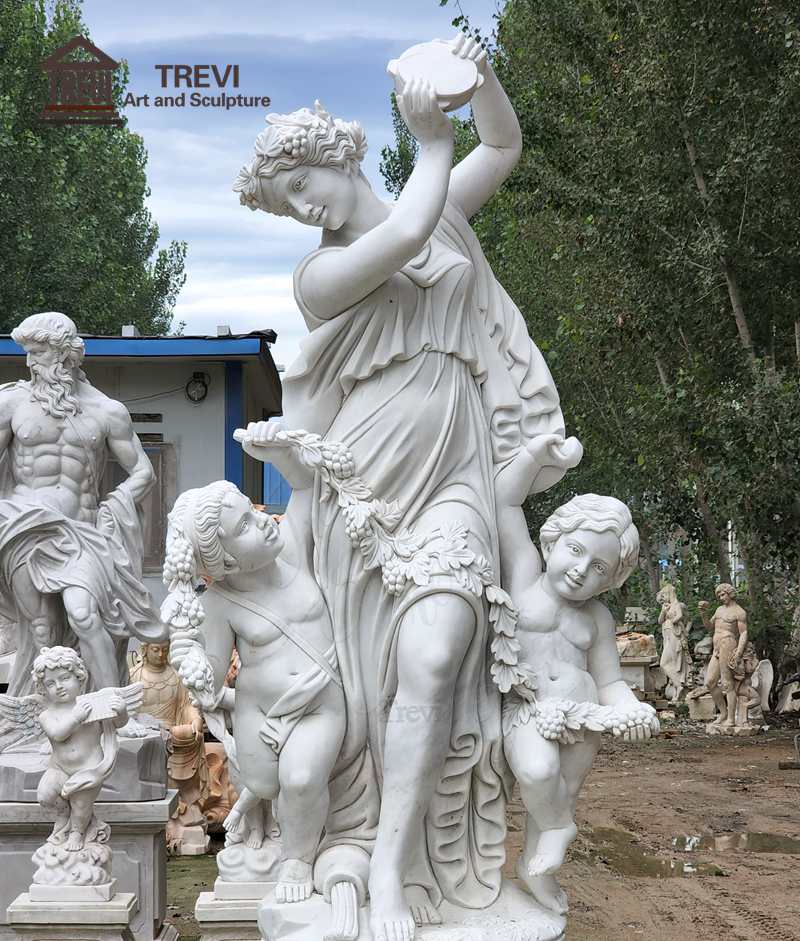 Real Feedback Pictures from Customers:
All good things always attract people's attention and win people's love. The same goes for Trevi's marble figure sculptures.
The client bought 4 white marble figures and placed them around the flower beds. The clean white marble garden statues make the customer's garden richer and more vivid. It would also make the owner who lives here and the friends who come to visit feel happy and romantic.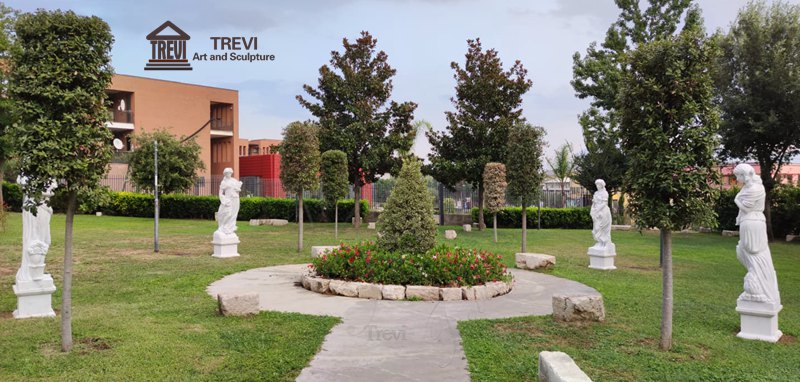 Trevi supports a variety of beautiful female statue customizations. Different features and different styles are available.
Come and buy this exquisite marble figure sculpture. It would revitalize your home, tourist attractions and parks, and bring you different experiences and feelings!