A silver metal aircraft sculpture sitting on a green grass would attract everyone's attention immediately. The frosted surface of the sculpture makes the aircraft look more real. The three-dimensional and straight fuselage design brings us an immersive experience, as if we are already beside the real aircraft.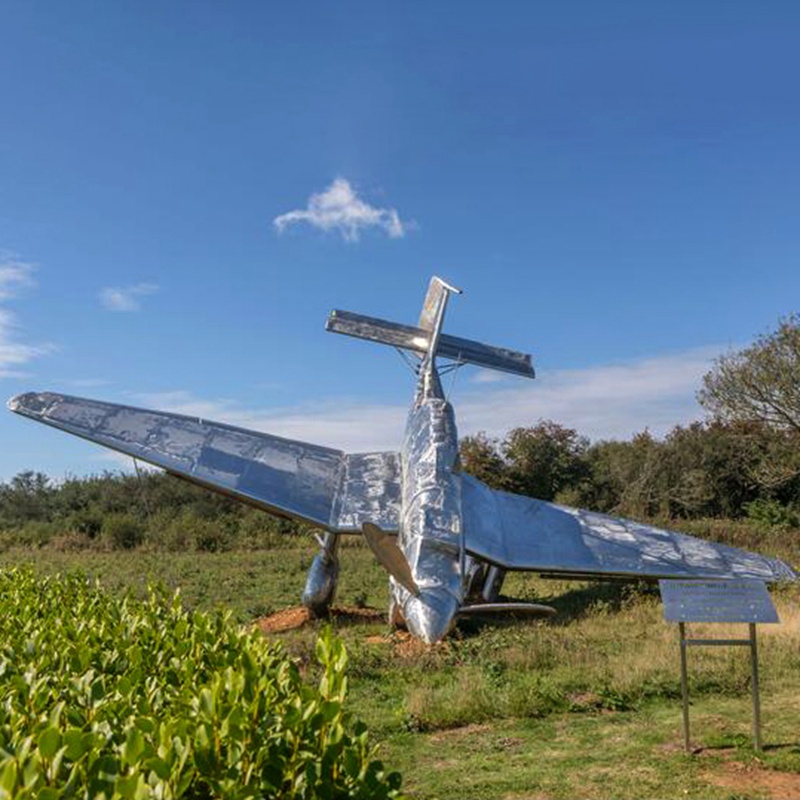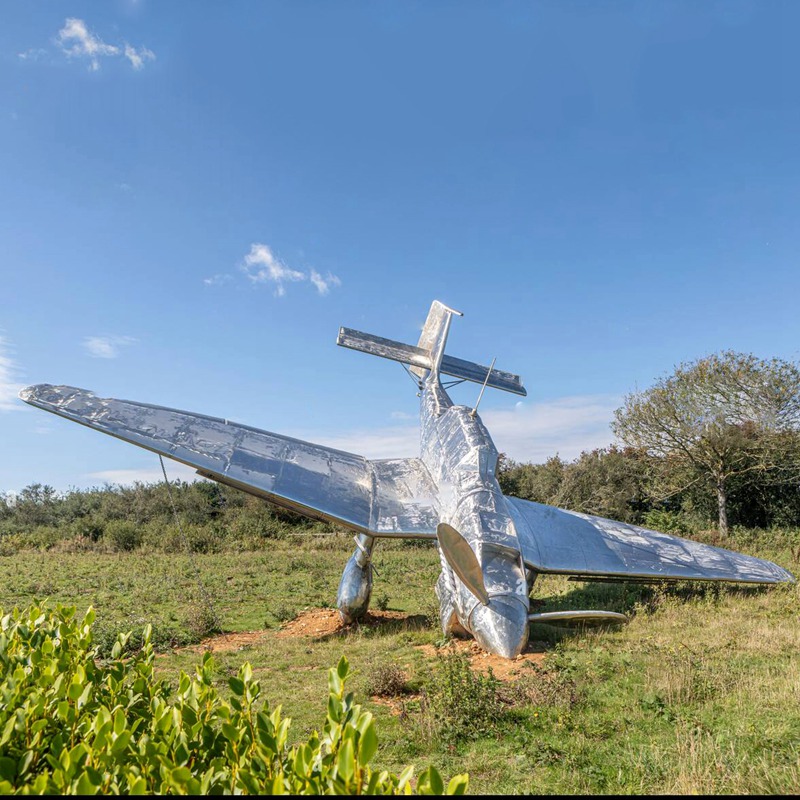 High-Quality Stainless Steel Material:
Trevi has cast this divine stainless steel aircraft sculpture in sufficient thickness of stainless steel material. The mechanical and technological sense of the straight and strictly polished body would amaze us!
Our staff is operating this huge stainless steel aircraft sculpture in front of the factory.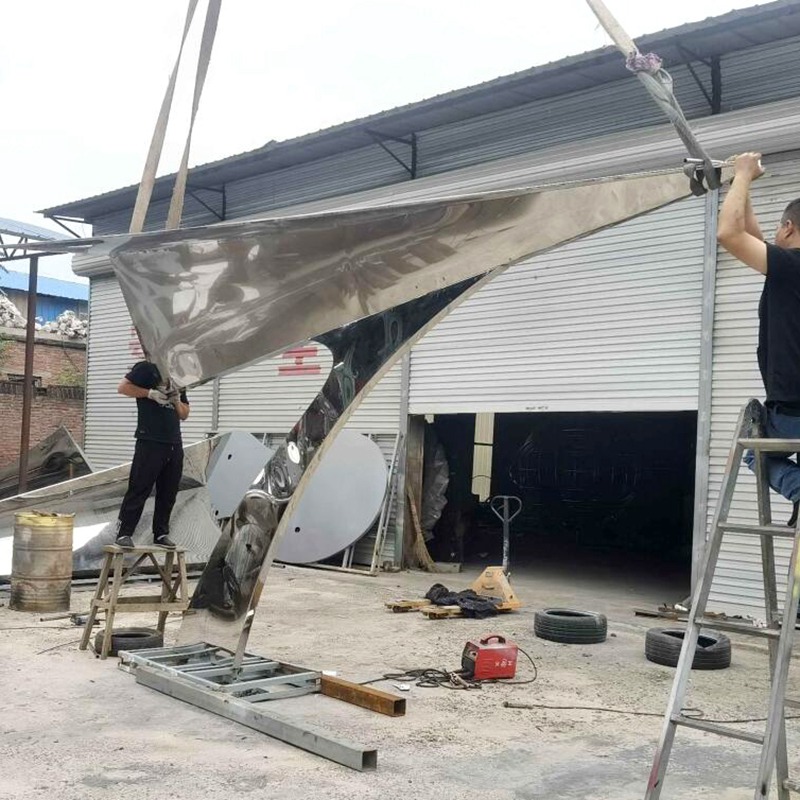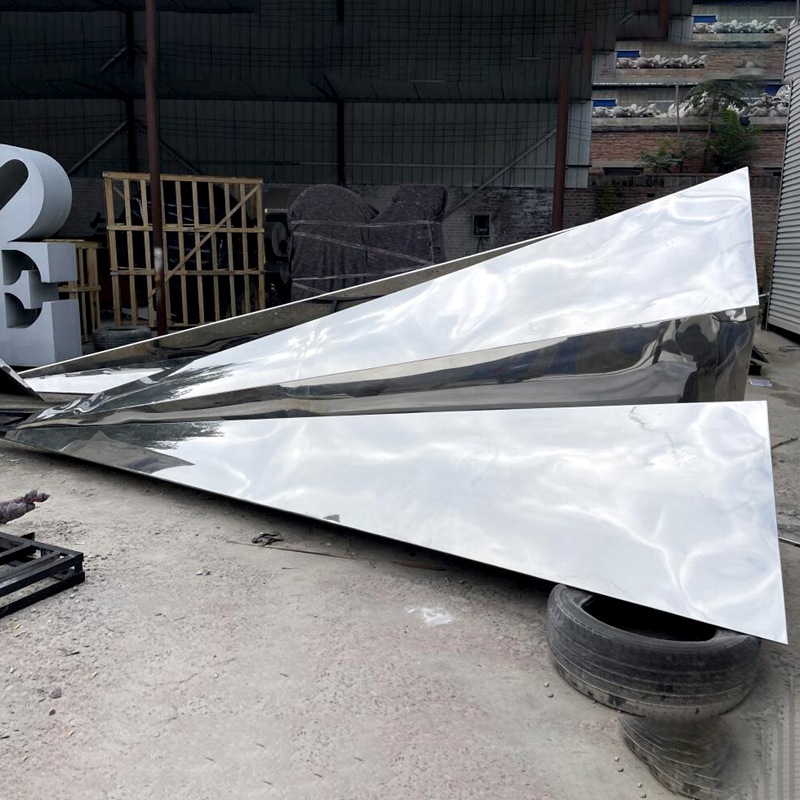 Various Airplane Designs:
In addition to this more realistic stainless steel aircraft sculpture, we could also design and make folded paper plane sculpture for you. In fact, this kind of airplane sculpture looks simpler, because this is the shape of a paper airplane that we folded out of paper. The smooth body design would make people can't help but sigh the greatness of art!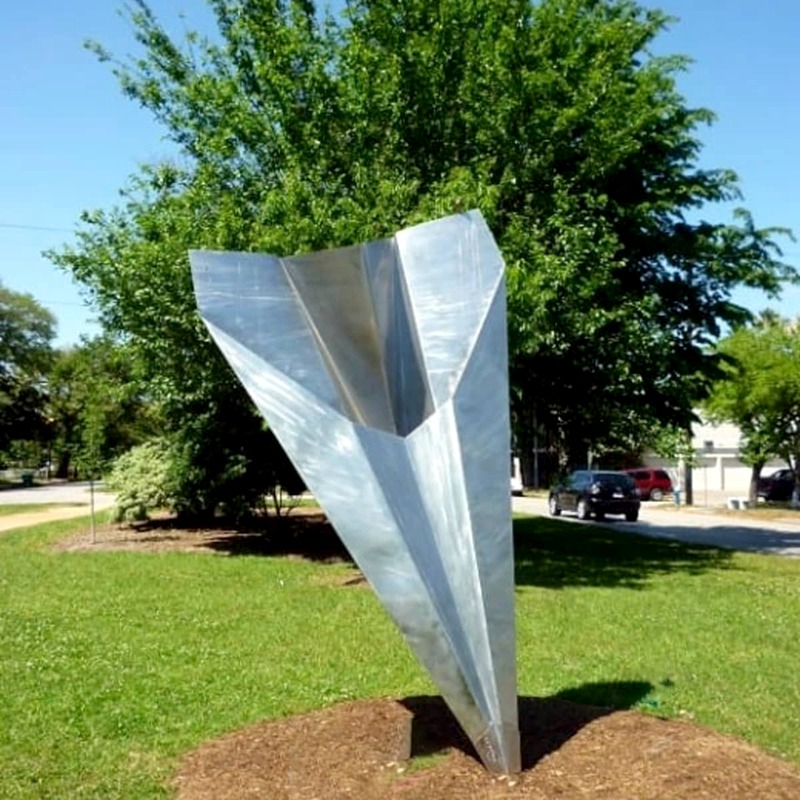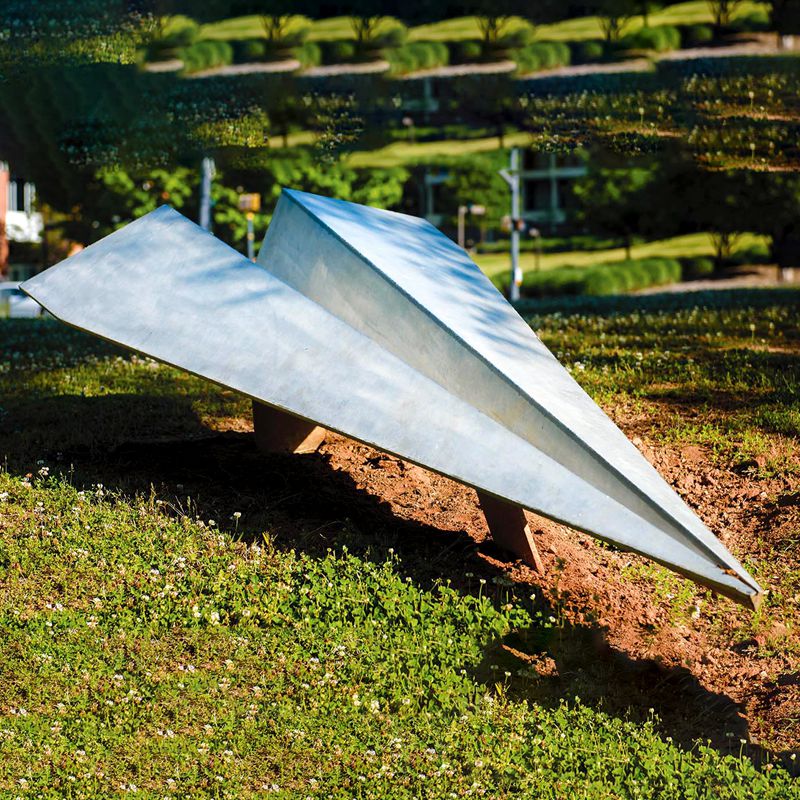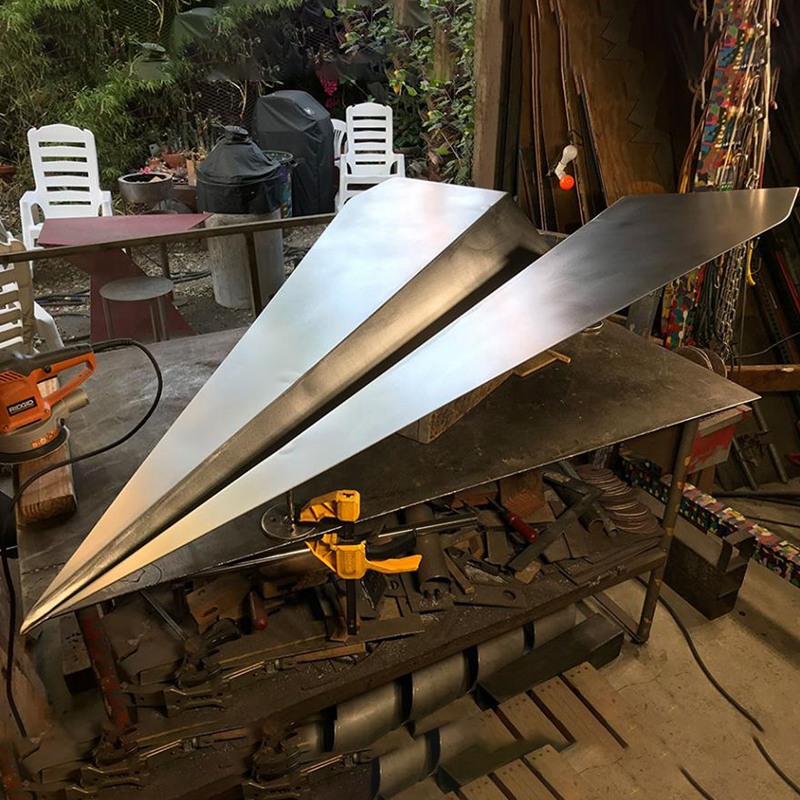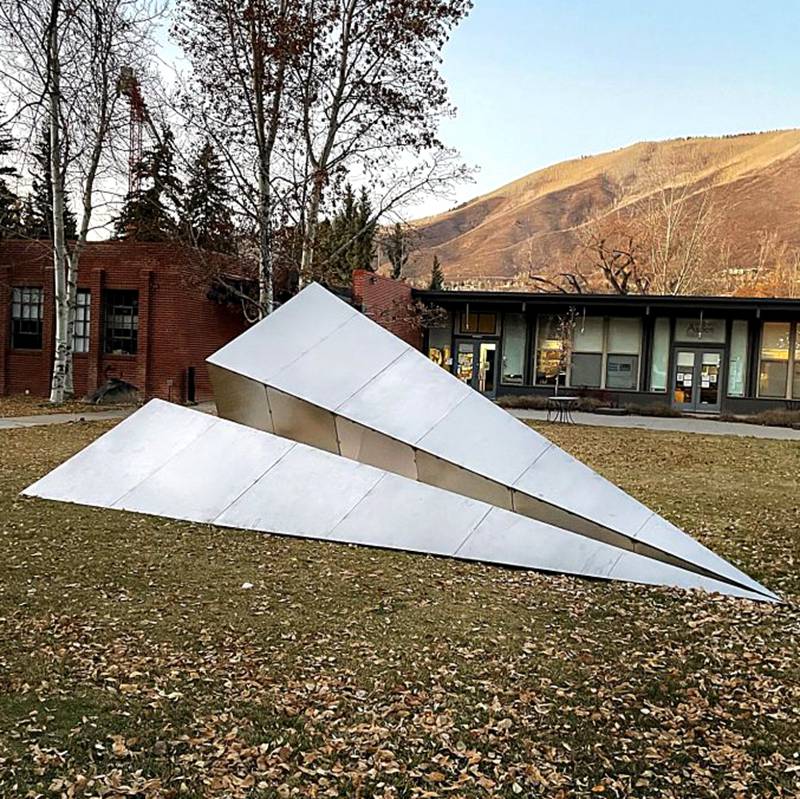 And different designs of airplane sculptures would bring different visual experiences to our gardens and courtyards.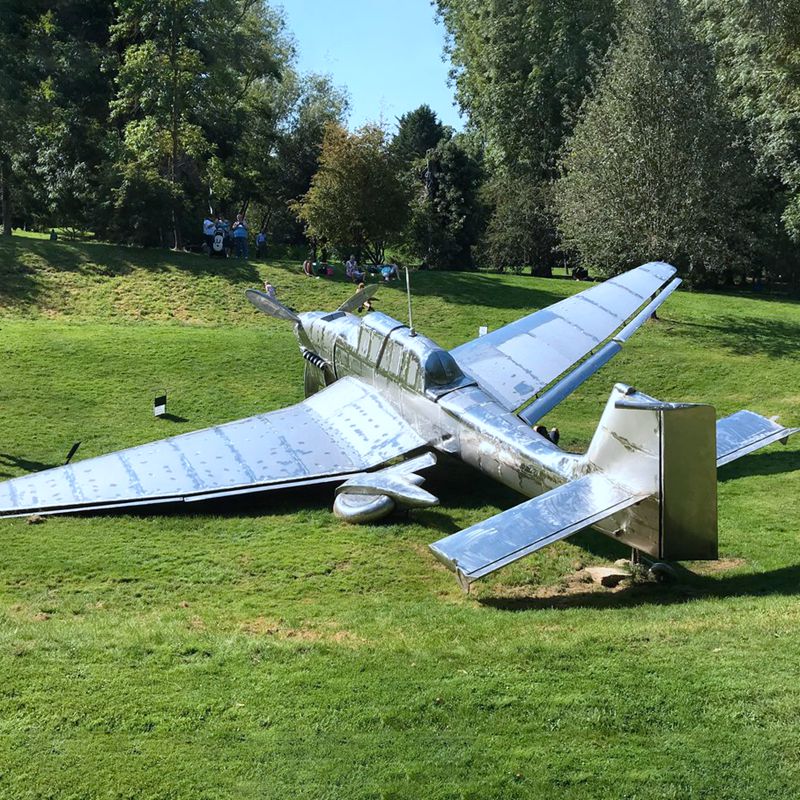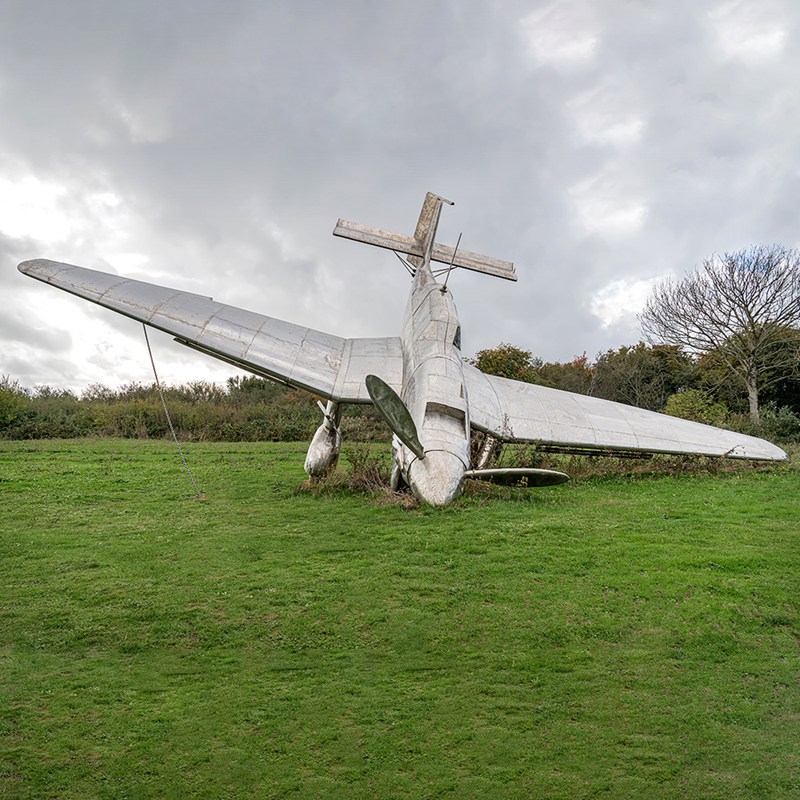 Besides airplanes, we could also design other stainless steel sculptures suitable for outdoor decoration for you. We have specialized designers who can design the most suitable outdoor sculptures for you according to your garden style. Believe that this custom-designed sculpture will make your home feel more like you want!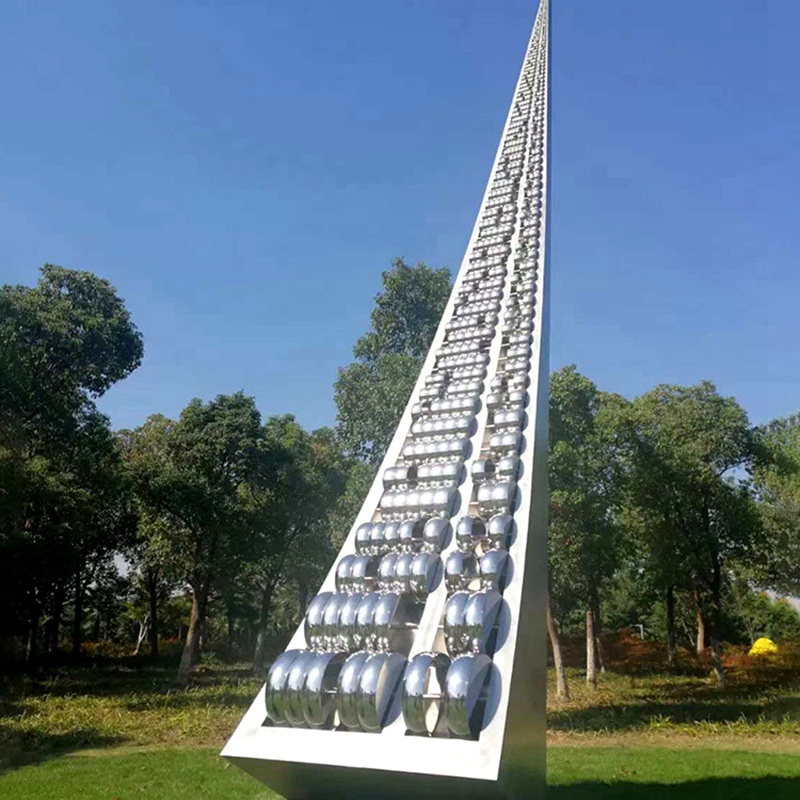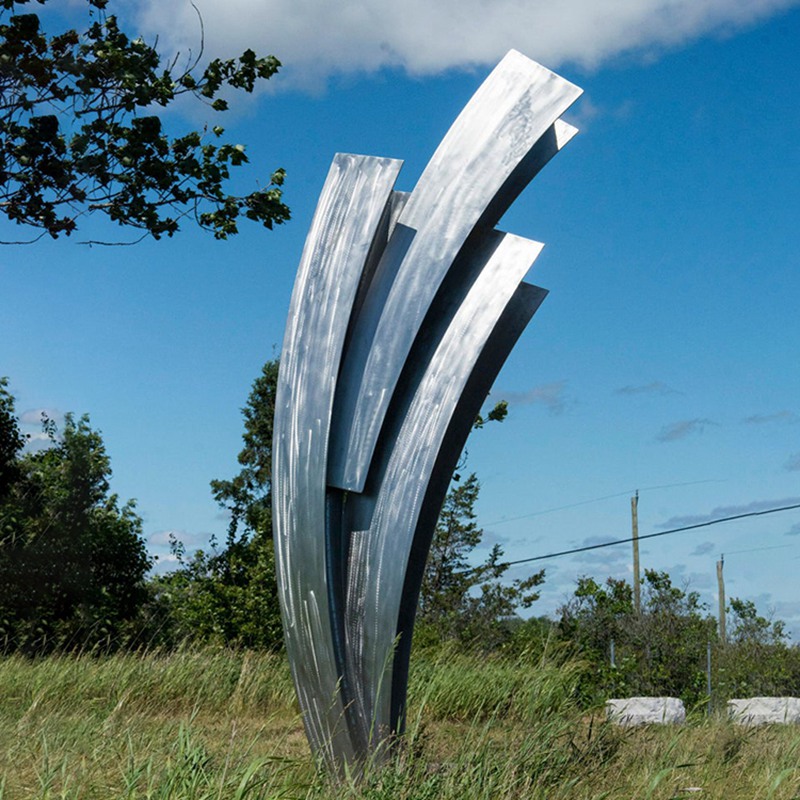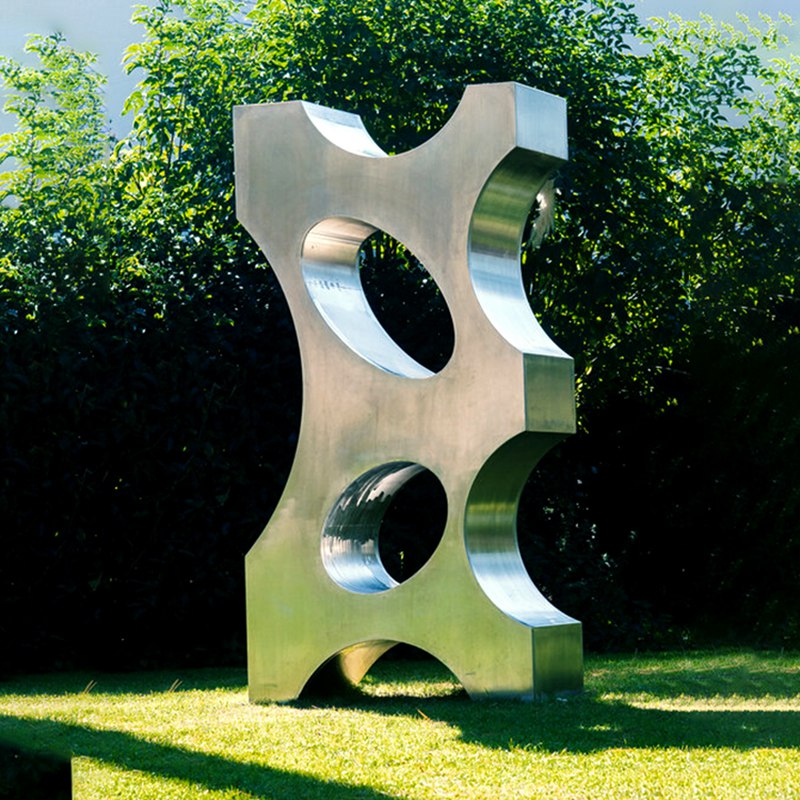 Welcome to contact us for consultation and purchase of stainless steel aircraft sculptures. Trevi's professional service and high-quality sculptures would satisfy you!